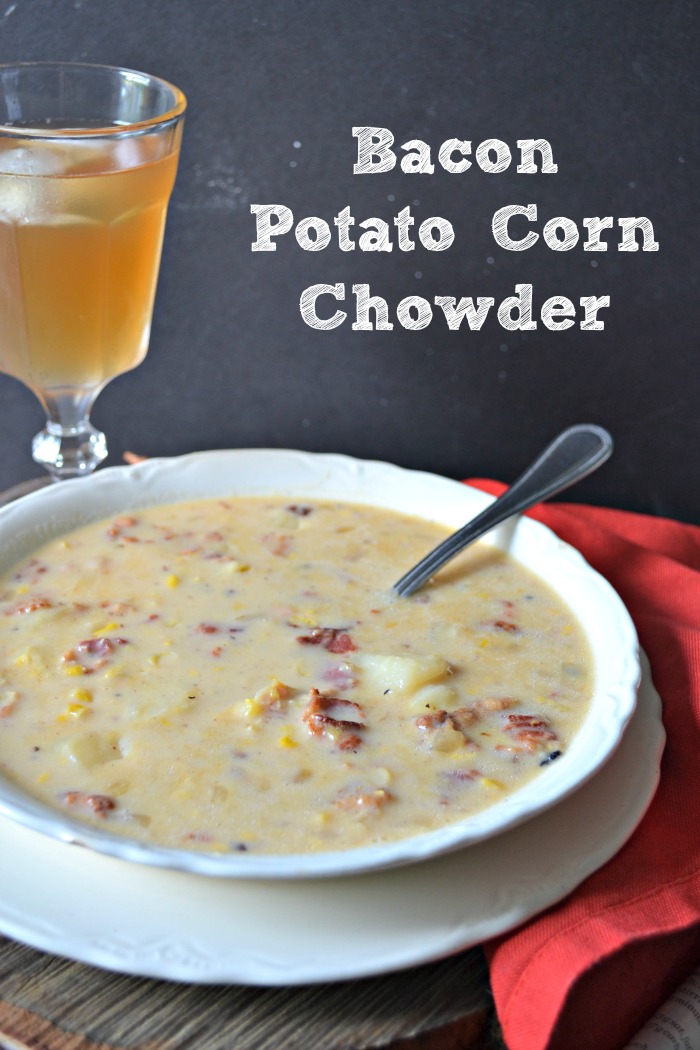 Welcome back to another Taste of Home Tuesday! This weekend was a cool, cloudy, rainy one. The perfect weekend for a bowl of hot soup for supper.
I was recently flipping through some back issues of Taste of Home Magazine and came across the December 2015 edition. Within the first few pages there was a whole feature called "Soup On The Spot" featuring easy and delicious soups and stews.
Since soup was going to be dinner, I went with the Bacon-Potato Corn Chowder. With bacon, potatoes and corn I knew it would be filling!
I love a potato bacon soup, but this chowder is thick and creamy with the creamy corn, crispy bacon and chunks of potato all in a flavourful creamy sauce.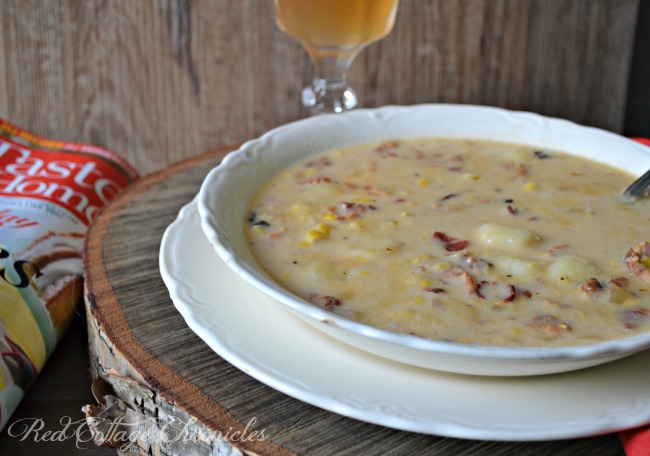 Turns out, not only was it filling but so delicious. And did I mention easy! I peeled the potatoes and got them cooking while the bacon was crisping up. Once those two things were done it was as simple as adding in the remainder of the ingredients and eating through.
There was plenty for dinner, plus enough for leftovers. Tim took some to work today and when he heating it up he got lots of requests as to what smelled so good!
When he asked what was for supper tonight and I told him perogies, his response was "oh, no soup left"!
Needles to say this recipe is getting 5 stars!
Since this recipe is from an issue of the Taste of Home Magazine it is not yet available on their website unless you have a subscription to the magazine, so I snapped a picture of it!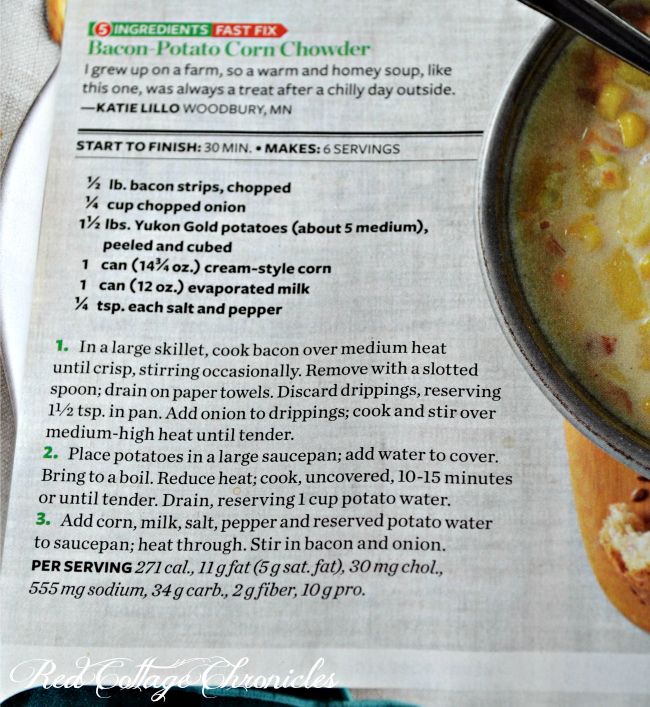 I really encourage you to subscribe to Taste of Home Magazine. Every month you get a fresh batch of tried and true recipes delivered to your mailbox. Did you know Taste of Home is the #1 Food & Entertaining Magazine in the world?!
For more delicious recipes you can visit Taste of Home and start saving your favourites to your own on-line recipe box!
And don't forget to visit these other Volunteer Food Editors who are sharing a review of their TOH recipe reviews this week too!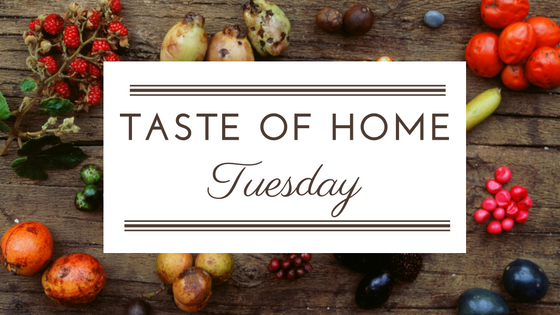 Until next time….