Not sure what the groundhogs were thinking this year, but an early spring is nowhere to be seen!
Spring officially begin at 7:01 AM and we woke up to snow on the ground.  Not much, but snow none the less.
Trying to keep my spirits up by……..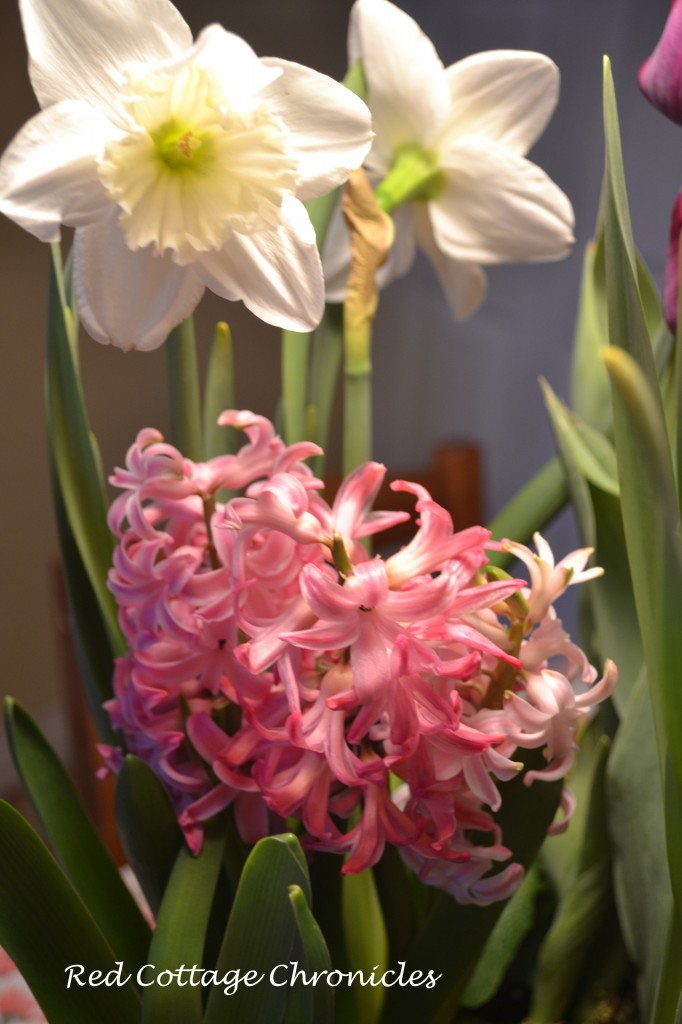 ….making it spring inside!
I wish this was smell-o-vision!  The house smells heavenly with these hyacinths in full bloom.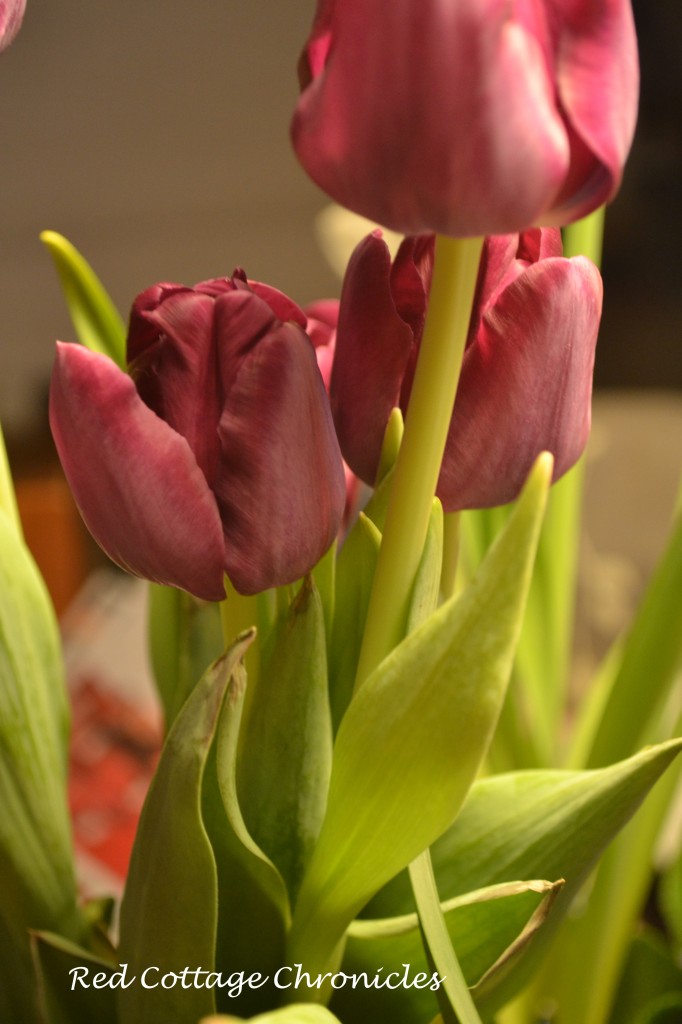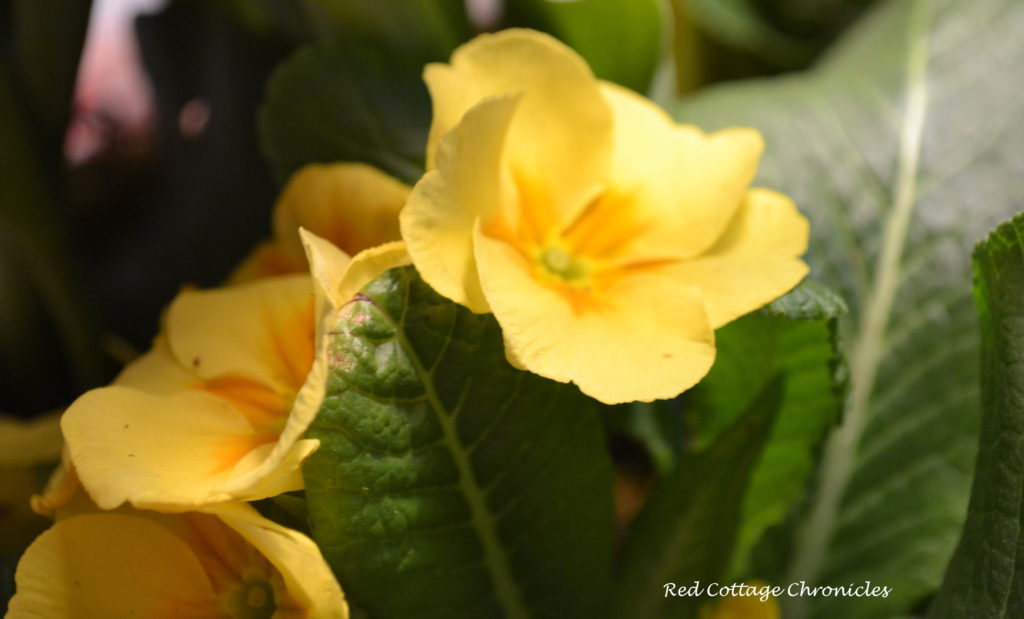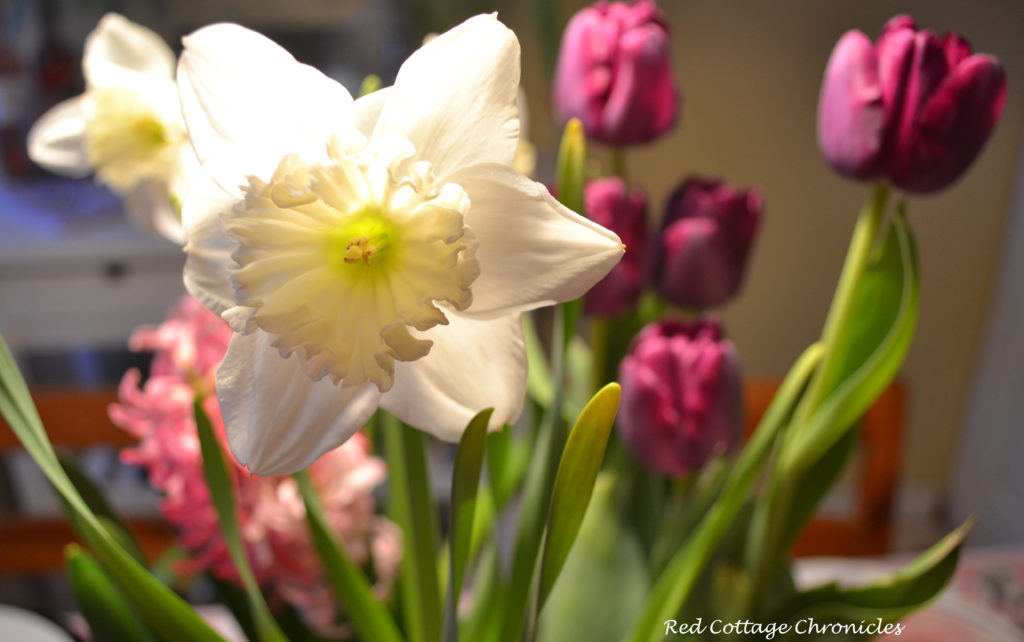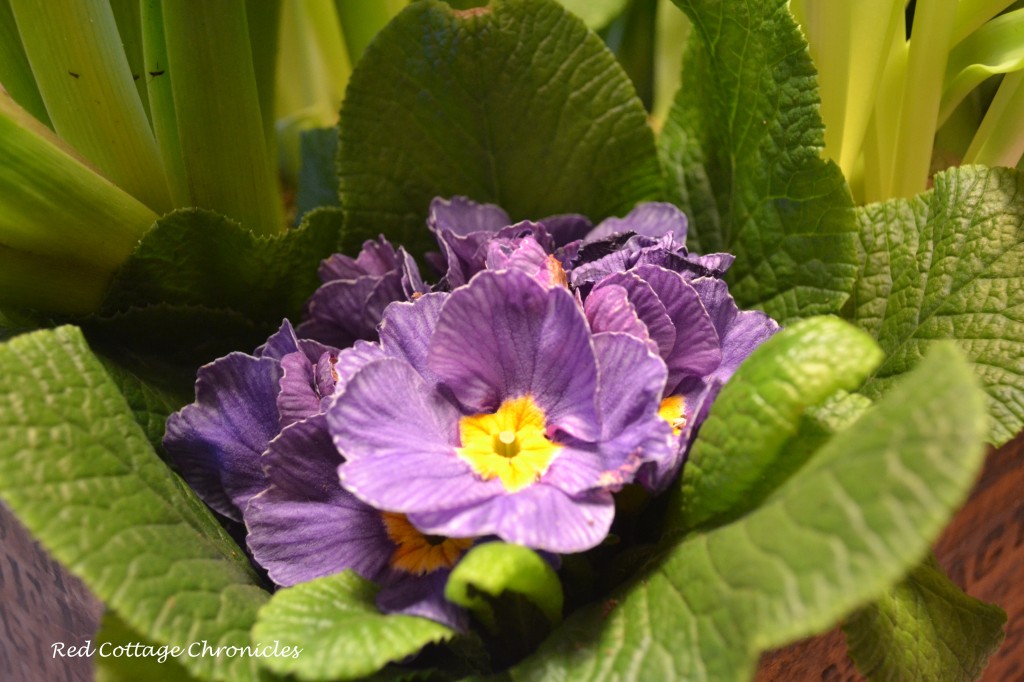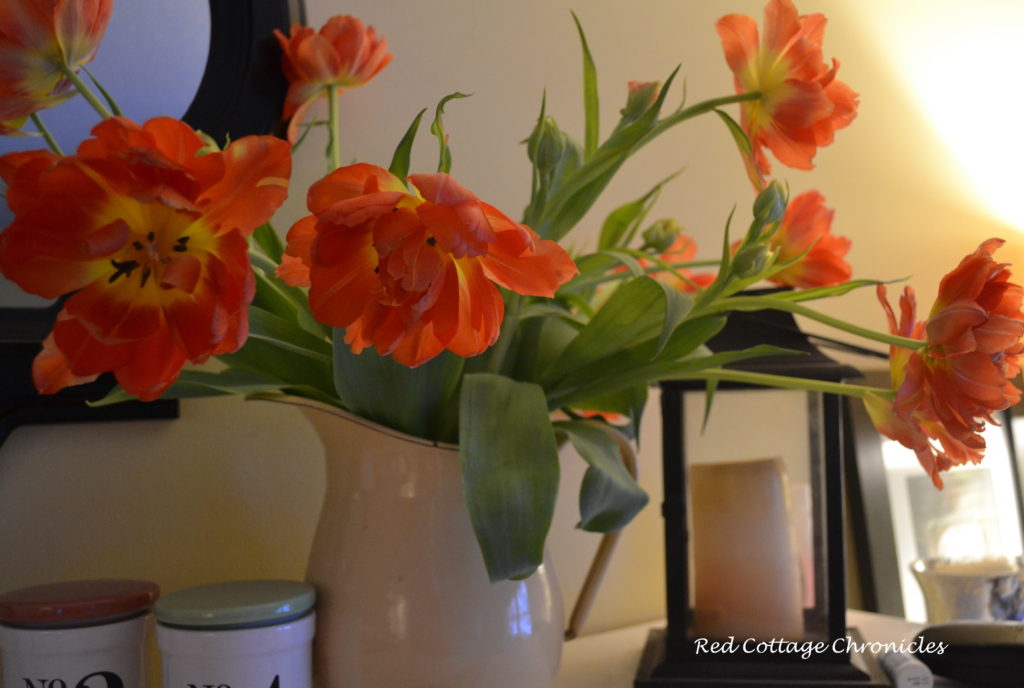 I have these orange double tulips all over the house!!
Even whipped up a breakfast smoothie that reminds me of the warmer months to come!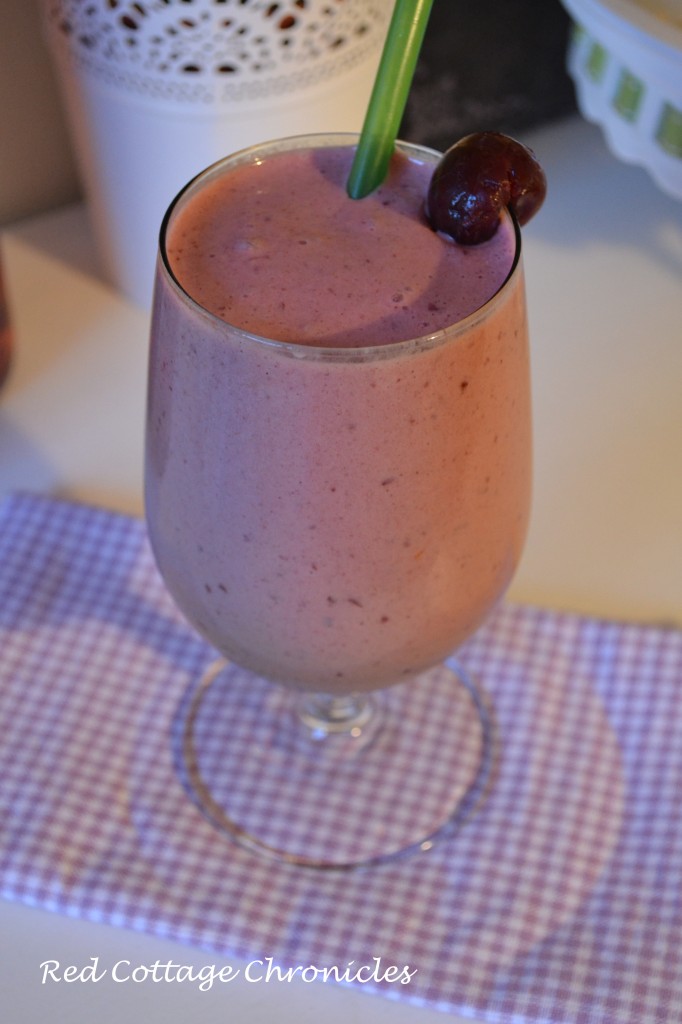 Mix 1/2 cup frozen cherries, 1/2 cup fresh or frozen mango chunks, 1/2 cup low fat greek yougurt (I used coconut flavor from Oikos), 1 cup low fat milk and 1/2 tsp cinammon.  Whip in blender until smooth…and enjoy!!
The good news is the bathroom is almost done.  Only 1 coat of paint to put on the door and a picture to hang.
Drop in on the weekend to have a look!