This year is the first in almost 30 year that we have a faux Christmas tree, and I couldn't be more pleased! I was so happy to bring my vision of a Tartan inspired traditional Christmas tree to live with red and green Christmas tree decorations!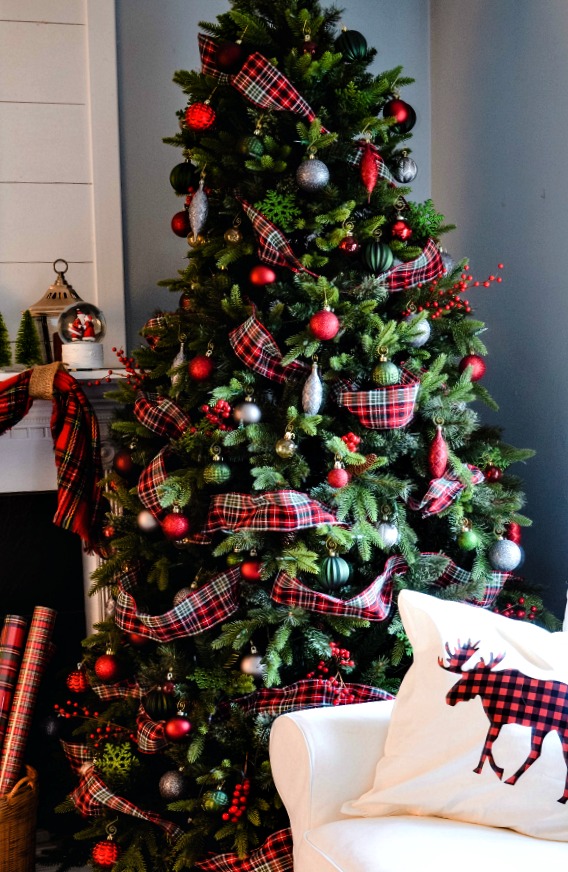 I am also participating for the first time in a Christmas Tree blog hop hosted by Michelle from Our Crafty Mom. You will find links below to 39 other bloggers sharing their Christmas trees all decorated for the season!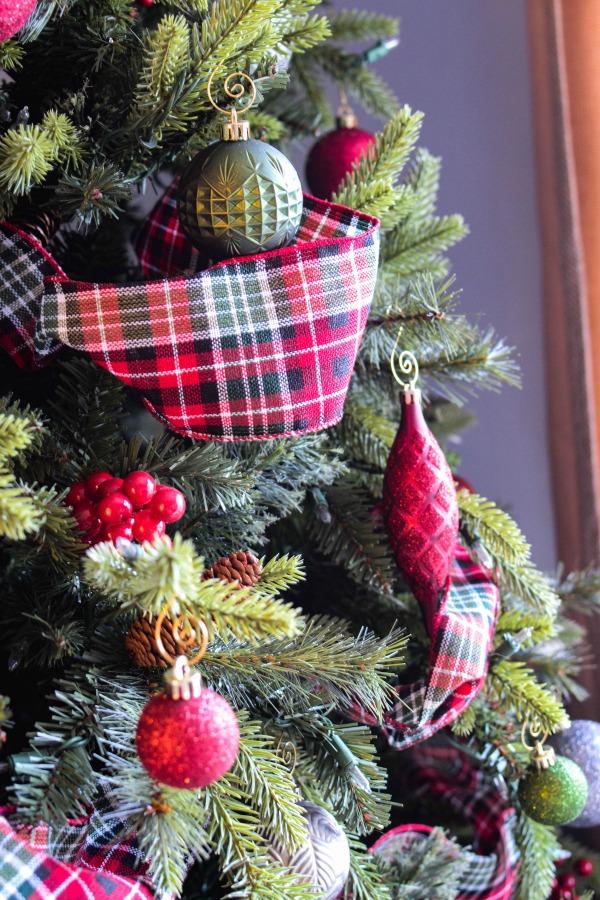 It is also the first year ever that we have had two full size trees to decorate! We are also putting a live tree up in our new family room and will share that with you next week!
Now that the television has been moved into the family room and there will be less "hustle and bustle" in the living room, I wanted to create a classic tree using red and green decorations.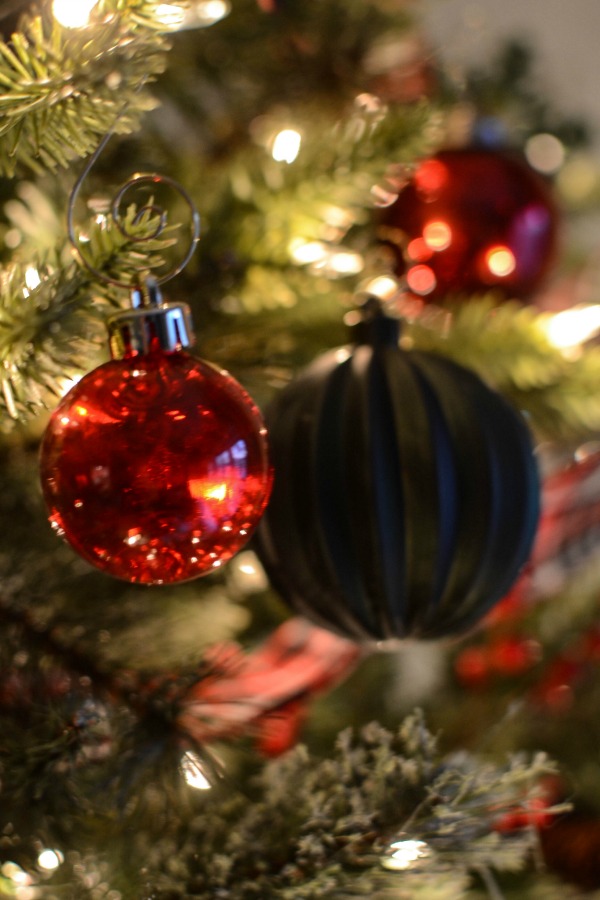 Whenever I think of a classic Christmas for some reason my mind goes to plaid! It just feels like it can transport any room to feeling like a cozy dwelling in a snowy landscape.
Although I wanted this tree to be full of red and green, I also didn't relish the thought of spending a fortune on new red and green Christmas tree decorations to decorated a 7 1/2 foot tree.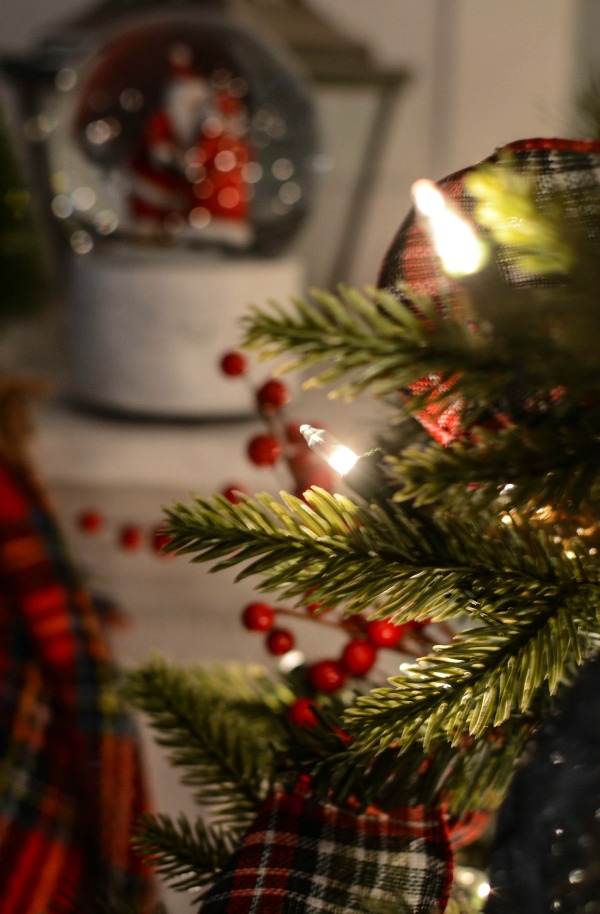 Thanks to some bargain shopping, I was able to spend less than $100. It helps that our tree is set into the corner of the room and the back is not visible from any side.
It also helps that the tree itself is really full with 3 or different kinds of branches, so you can't see through to the back of the tree either. It also came pre-lit with 900 lights! Best part, we paid just around $200 at Rona earlier in November!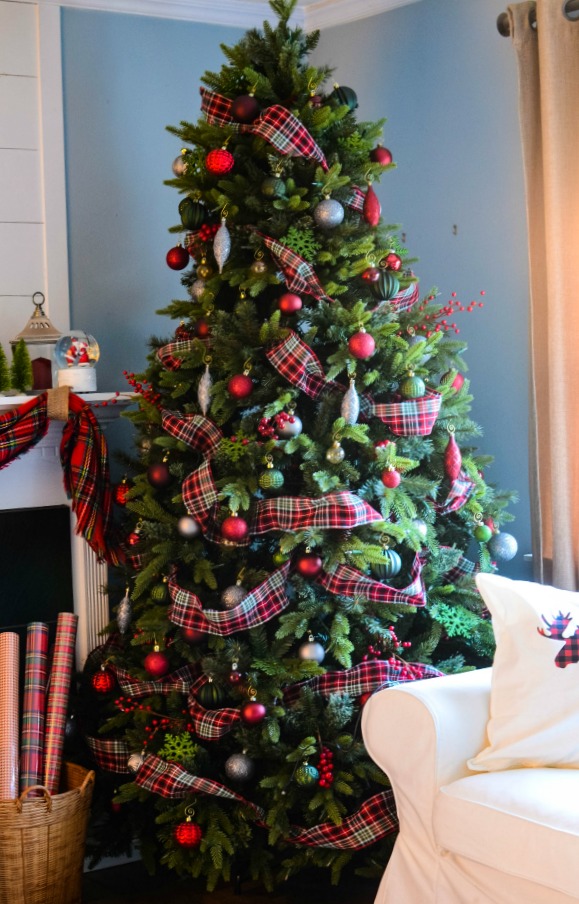 The ribbon and shatter proof ornaments were purchased at Michaels, either during a sale or using a coupon. I purchased 2 boxes of 50 ornaments, each containing a mixture of assorted red, green and silver shatterproof balls. Also included were green glitter snowflake shapes and tiny clear colored balls.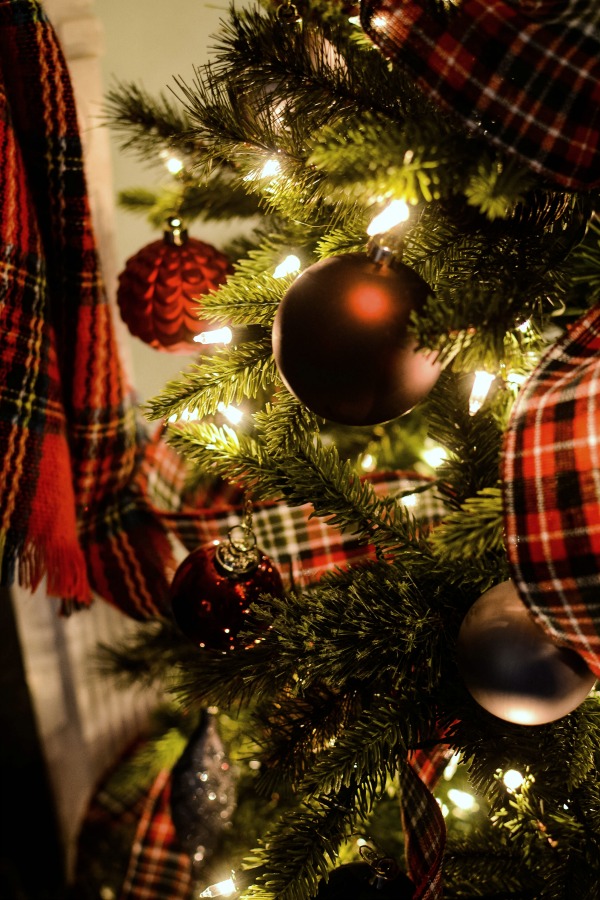 The wide tartan ribbon caught my eye straight away. I used two 25 foot rolls, but if I were to decorate the back of the tree I would have needed three rolls.
The berry branches were purchased at the dollar store. I simply bent the wire stems back and tucked them amongst the tree branches.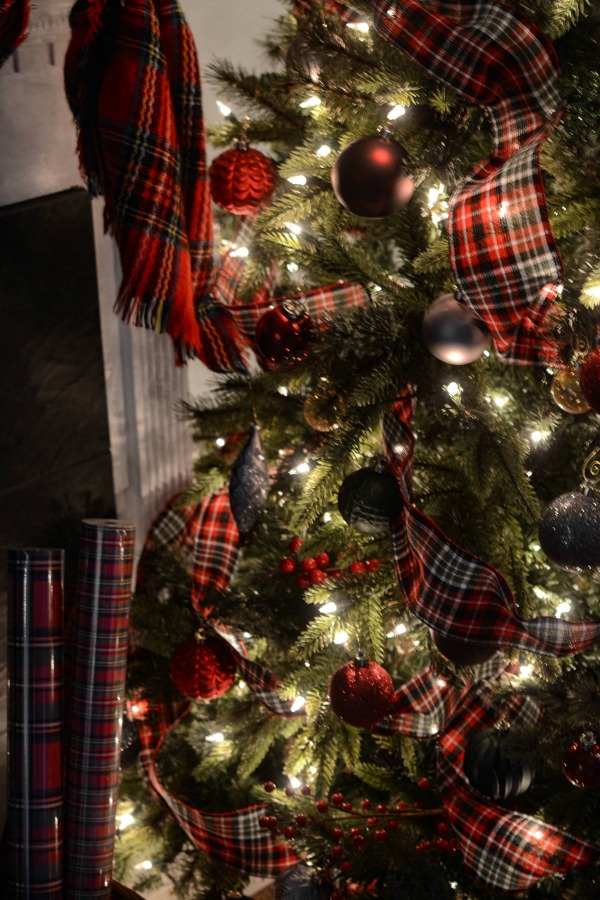 I absolutely love how beautiful it looks when it is all lit up at night. The warm glow it casts is so cozy and Christmas-y! Just like a pictured it!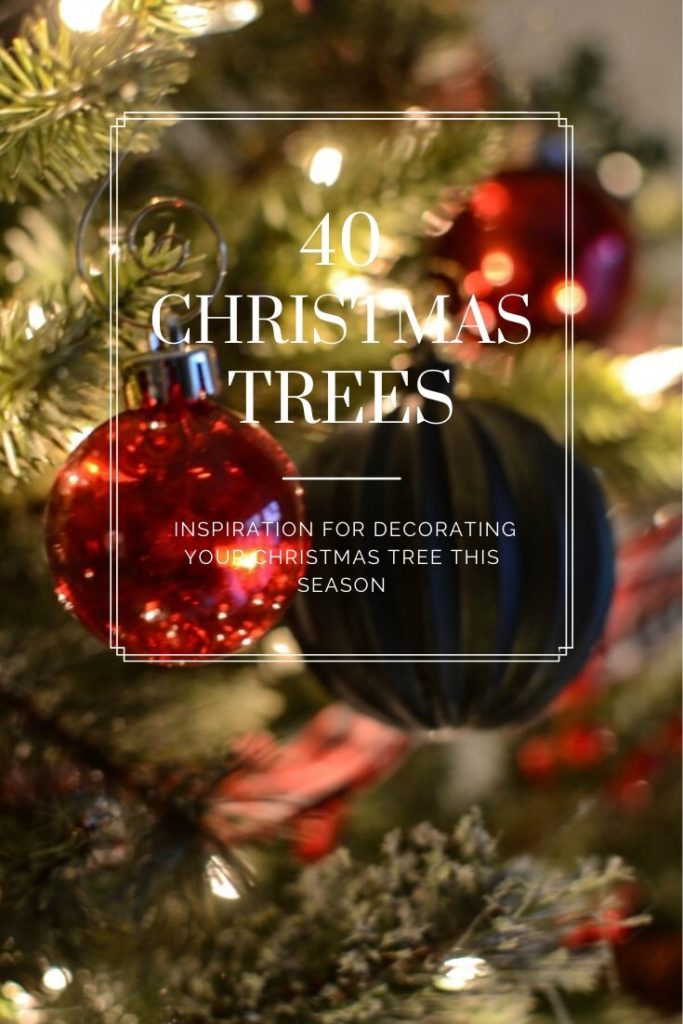 This weekend we are off to buy our real tree for the family room. This tree will be decorated with all our favorite ornaments collected over the years! Tim has decided he wants multicolored lights on it this year, so I am excited to see how it looks, and to share it with you all next week.
Now, it's time to scroll down and visit all the other beautiful trees all decked out in their Christmas finest!
Be in the know! It may be a delicious recipe, a stunning tablescape, or decor tips to make your house a home! Simply click here to subscribe. I never sell or share your information, and you can unsubscribe at any time!
Until next time……

Welcome To Our Third Annual Christmas Tree Decor Blog Hop!
Looking for Christmas Tree decorating ideas? We are sharing 40 absolutely beautiful Christmas Trees from some of your favorite home decor bloggers.
It's the third year of the Christmas Tree Decor Blog Hop hosted by Our Crafty Mom.
You will find holiday inspiration for just about every Christmas tree style.
The fun starts on Friday, November 29th and continues through Saturday, November 30th.
We hope you will visit the talented bloggers linked below. This blog hop is something we look forward to every year and we hope you do too.
Grab your favorite beverage and settle in for some beautiful Christmas Tree decor inspiration!
h3>
Let's Meet The Hosts!
Friday
Saturday