Sometimes when I am baking I forget to follow my own rules. That's what happened when I made these peanut butter cookies recently!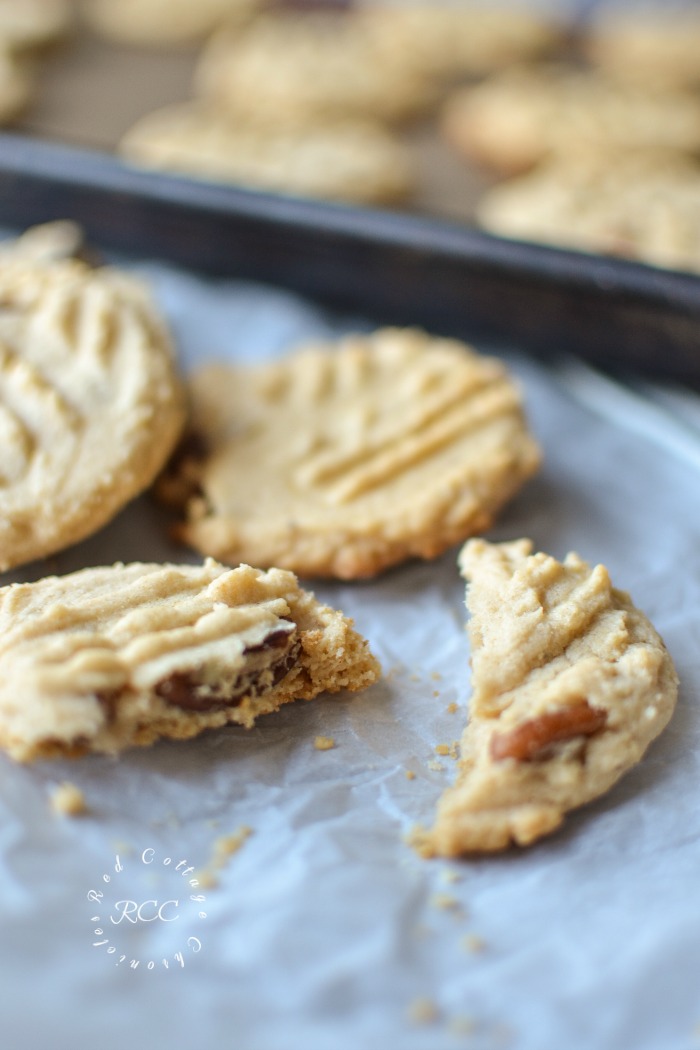 This is my favorite recipe, one that I got my mother, who got it from her mother. Simple, easy ingredients that I always have on hand.
Somehow, between creaming the butters and the sugar, and sifting the dry ingredients I had to stop and wash the floor. It could have had something to do with the long awaited arrival of above zero temperatures…..and this beast!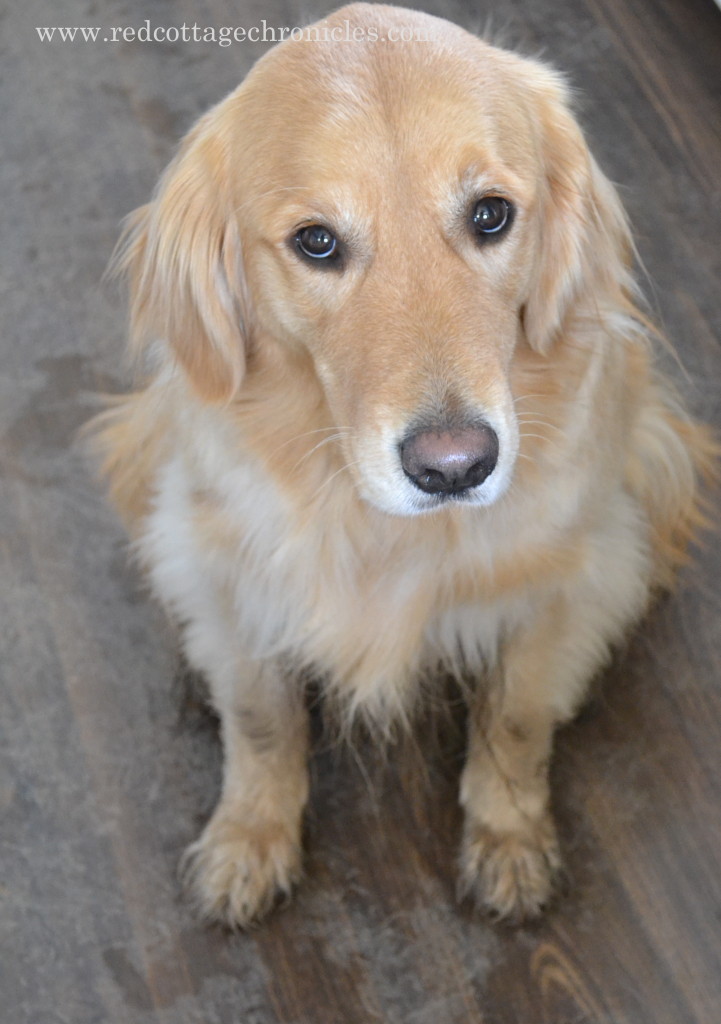 With the paws cleaned, the floor cleaned and me cleaned it was back to the cookies.
I sifted the dry ingredients into the mixing bowl and beat it until the dough came together. Rolled it into 1 inch balls and it wasn't until I had gotten to this step………..that I realized I forgot to add the two eggs!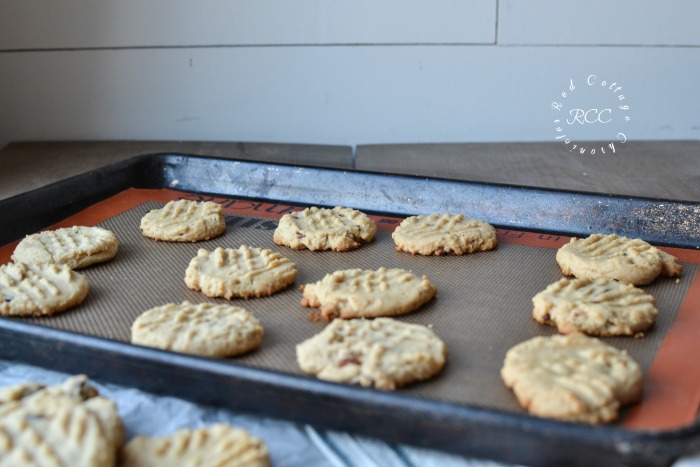 I was not about to start over, so I just went ahead and baked as usual, and hoped for the best. I figured if the first tray didn't turn out I could just eat the cookie dough since it had no eggs! I was pleasantly surprised at the result. A soft, moist, chewy peanut butter cookie, just like always!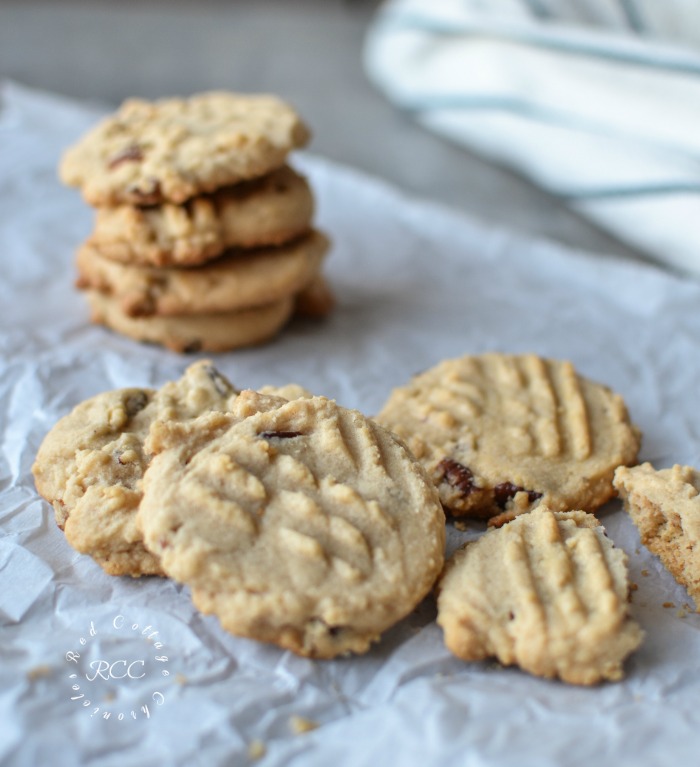 The recipe below includes the eggs, but I will be making them again without them. They were that good! In fact no-one has even noticed the difference!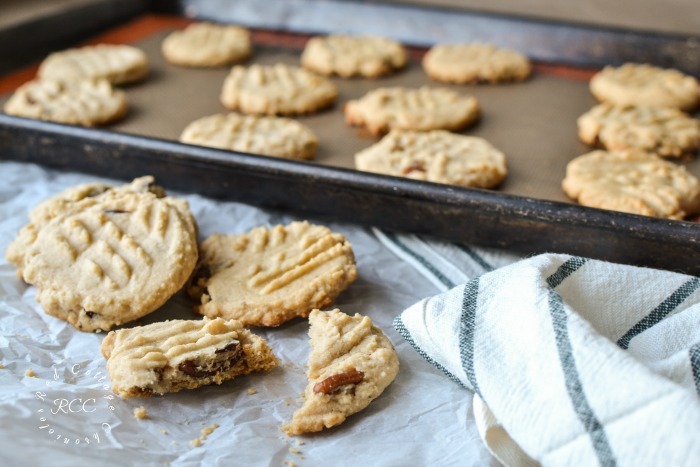 Perfect with a cold glass of milk.
This time I added pecans to the cookies as a special treat for the Mister! They add a nice flavor and a little crunch to this soft and chewy cookie.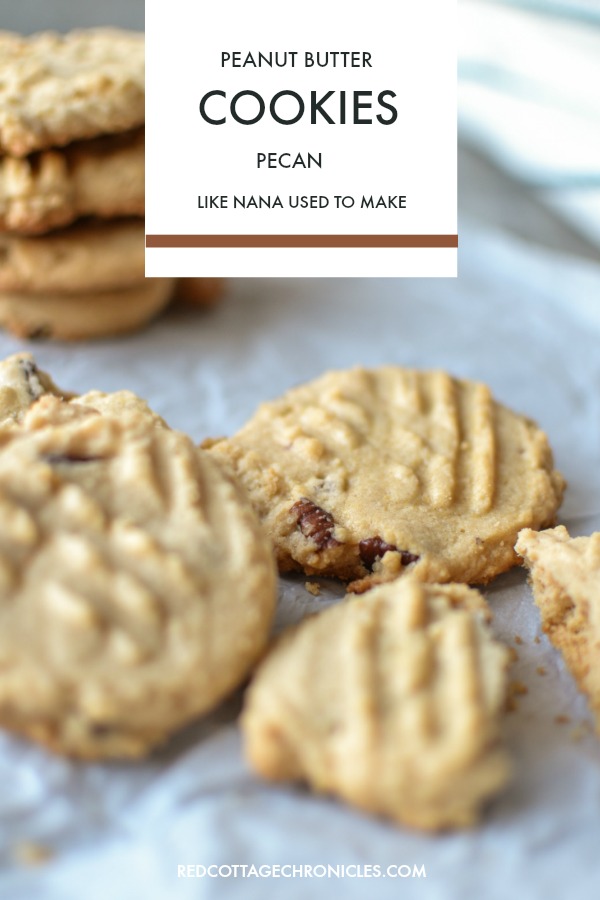 Until next time…..

Peanut Butter Cookies
Chewy peanut butter cookies that are not only easy to make, but delicious too!
Ingredients
1 cup butter, room temperature
1 cup smooth peanut butter
Scant 1 cup granulated sugar
1 teaspoon salt
2 eggs (optional)
2 1/2 cups all purpose flour
2 teaspoons baking powder
1 teaspoon baking soda
1 cup chopped pecans (optional)
Instructions
Preheat oven to 350 degrees. Line baking sheets with parchment
Cream butter, peanut butter and sugar and salt in the bowl of mixer.
If you are using, add eggs one at a time beating between each addition. (Trust me, you won't miss them!
Sift remaining ingredients into the creamed mixture and beat until dough comes together somewhat. Add pecans, if using, and stir until combined.
Form into one inch balls, place on prepared baking sheets and press with a fork. Dipping the fork into warm water between each cookie will prevent it from sticking.
Bake for 10 to 11 minutes. Just until bottoms are golden. The may appear undercooked on top.
Remove from oven and cool on rack before storing in airtight container