Well yesterday was a well enjoyed extra day off! Got a bit of gardening done. Cleaned up the screen porch and baked a batch of these yummy Cinnamon Pecan Bars!
Bar recipes are one of my favourite things to make, and these are no exception. They whip up quickly by hand with just a couple of ingredients.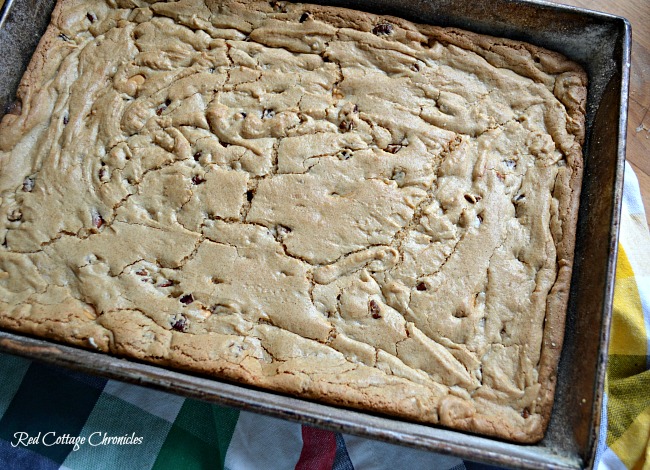 For those of you who may not know, I am a Volunteer Food Editor for Taste of Home! VFE for short. One of the duties of a VFE is to review recipes that are published by Taste of Home. A group of us VFE's who are also bloggers get together for Taste Of Home Tuesdays, where we all publish a recipe we have prepared and reviewed, and share that recipe and our results with our readers!
I don't participate every week, but since my kitchen reno is finished I have been making up for lost time and not only am I sharing my recipe this week, I also shared this recipe last week!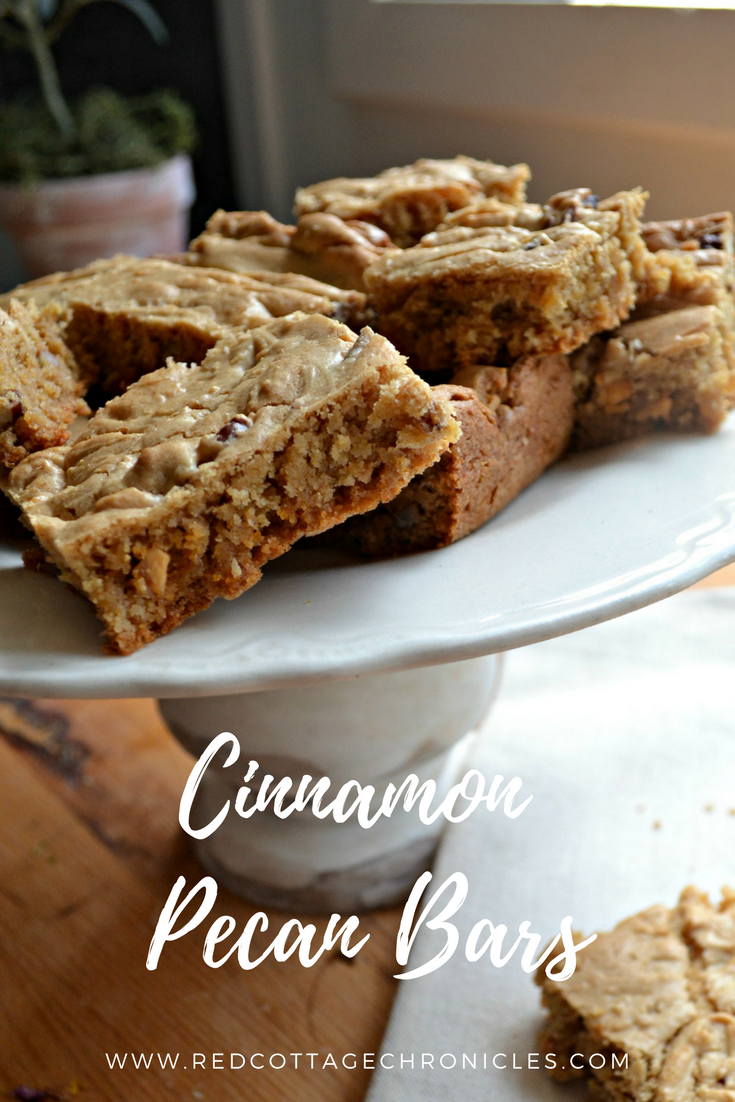 If you are a lover of bar recipes you will want to Pin this one for sure. It starts with a Butter Pecan cake mix, throw in some brown sugar, melted butter, 2 eggs and cinnamon chips. Stir, bake at 350 degrees for about 25 minutes. Remove from the oven and watch as they disappear!
Now, I had to modify the recipe a wee tiny bit because I could not, for the life of me, find cinnamon chips. I am not even sure they are available in Canada. Instead I added a teaspoon of ground cinnamon and used butterscotch chips!
The result was a pan full of moist and flavourful squares that are easily freezable (if there are any left) and are perfect for packing in lunches!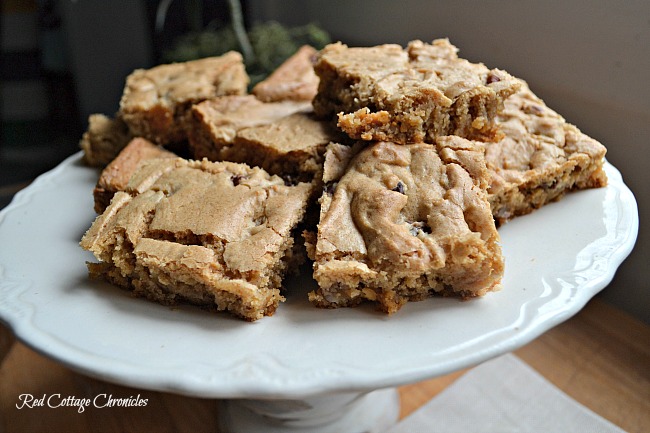 You can find the complete recipe here! And while you are there, why not consider submitting a recipe of your own to Taste of Home. Who knows, you might just get published!
Oh, and before you go don't forget to check out all the other participating VFE's recipe reviews this week!
Until next time…..