Have you started your Christmas baking? My first batch of German Rum Balls are all done and in the freezer! One down, give or take 12 more kinds of cookies to go! All requested by one family member or another!
If your holidays are anything like mine, a big festive plate piled high with an assortment of delicious cookies, squares and bars were the highlight of most get-togethers. And this week, I have you covered when it comes to Christmas cookie recipes!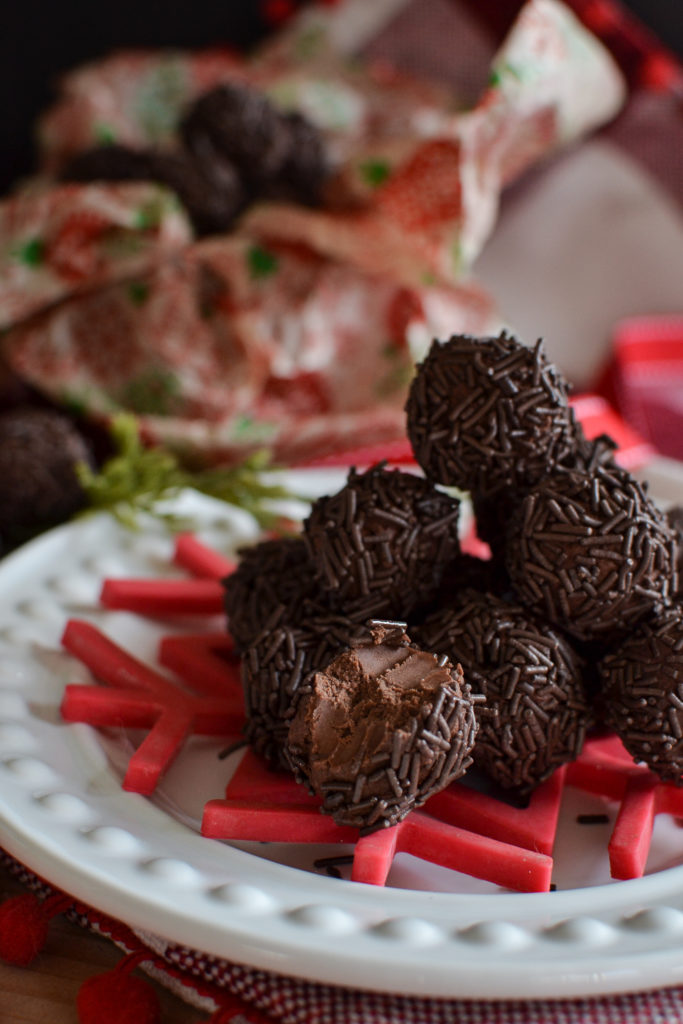 Welcome to #ChristmasCookies Week! That time of year when we soften the butter, fire up the oven, and make cookie trays for family, friends, and neighbors. This year more than 20 top-notch bloggers are sharing their very favorite creations for all to make and enjoy. Join us for a week's worth of Christmas cookie deliciousness.
I will be posting 3 new cookie recipes this week, starting with these yummy, decadent German rum balls!
I had to chuckle to myself when I was making these rum balls. I have vivid memories of being a youngster at Christmas time, and a huge plate of holiday cookies would be on the buffet at my Nana's house.
I knew the Rum balls were off limits (for obvious reasons when I was only about 10 years old), but that made them all the more enticing. It wasn't until more than a few years later that I was actually allowed to have just one of these fudgy cookies.
And now that I more than all grown up, I still only have one each Christmas! Okay, maybe two!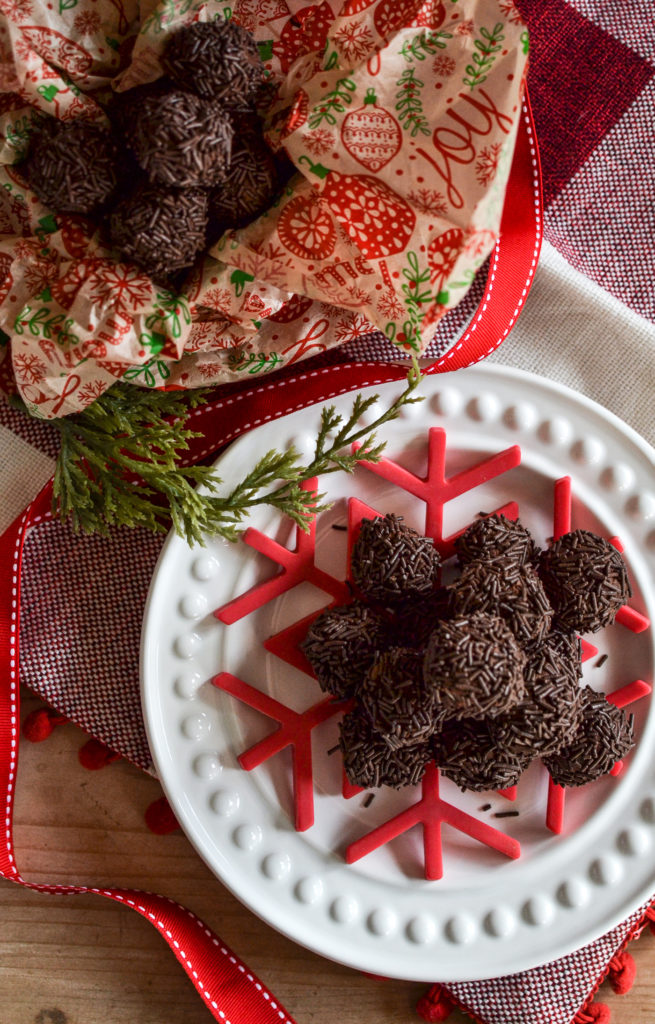 One of my favourites on the Christmas cookie tray every year that wasn't off limits are these Cherry Chews! This recipe has been passed down through the generations and are definitely sweet. But, they only made an appearance at the holidays.
What is the difference between German balls and traditional rum balls?
German rum balls are made with a blend of melted dark and milk chocolate, confectioners sugar, cocoa and butter.
Traditional rum balls are made with a mixture of cocoa, ground nuts, confectioners sugar and in the case of my mom's recipe, chocolate cookie crumbs. Depending on the recipe, the could contain butter or corn syrup.
There are many variations of traditional rum balls and each family will have their favourite recipe.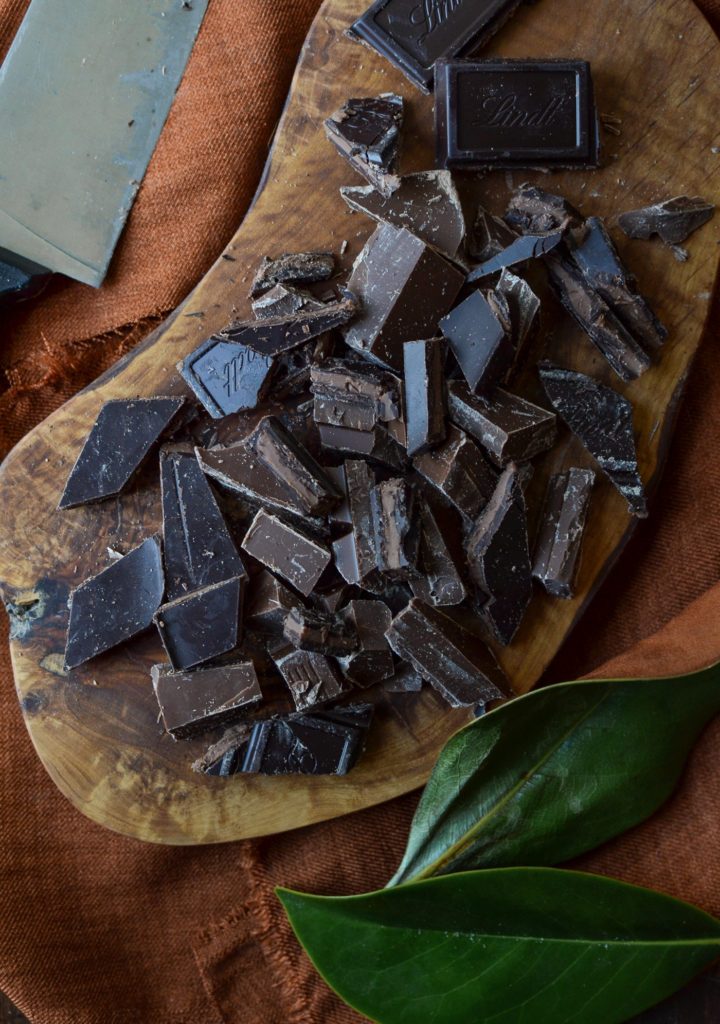 What kind of chocolate is best for German rum balls
There is no hard and fast rule, and I often just use what I have. But, I do prefer a combination of milk chocolate and extra dark. Heavy on the milk chocolate!
Regardless of the type of chocolate I do recommend getting a good quality chocolate for the best chocolatey flavour.
Ingredients you will need to make this recipe
10.5 ounces of chocolate, chopped
confectioners sugar
cocoa
butter
chocolate jimmies (sprinkles)
dark rum (although if you only have white rum, that will work just fine)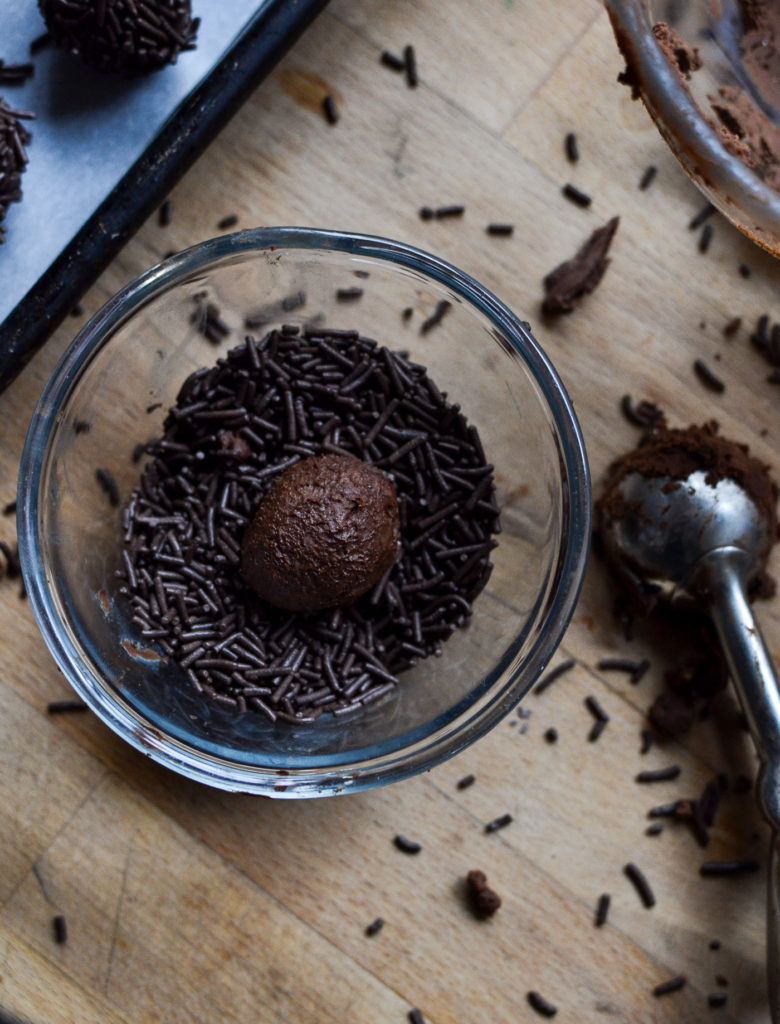 Kitchen tools that make preparation easy
double boiler, or a sauce pan and metal or glass bowl to create one
rubber spatula
stand mixer or hand mixer
1 tablespoon size cookie scoop (highly recommended)
medium bowl for the sprinkles
rimmed sheet pan and parchment paper
Prep tips
delicious the first day, but these are best made a day or two in advance and stored in the refrigerator in an air tight container until ready to serve
they can be frozen in an air tight container for up to two months
when rolling into balls, I kept an ice back on the counter and rested my hands on it for a few seconds after every 5 or 6 balls. It helped the dough stay firm and my hands stay a bit cleaner.
press each ball gently into the sprinkles as you toss it around to help them adhere well
you can roll each ball in cocoa powder, crushed candy canes or desiccated coconut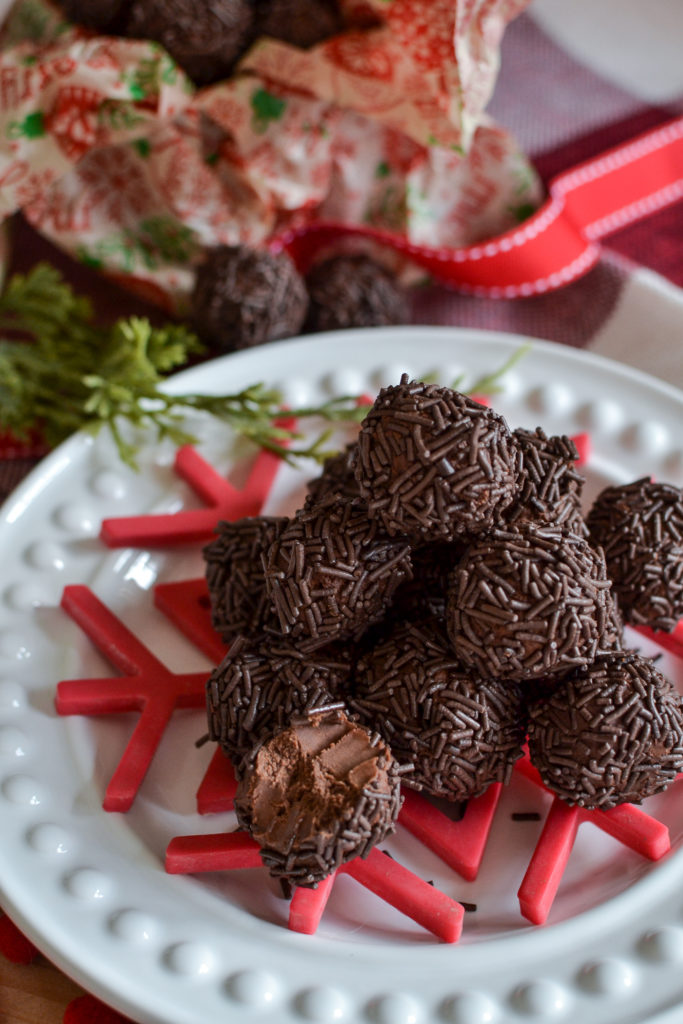 Can you make alcohol free rum balls?
These German rum balls are definitely not to be served to anyone under 21. Since they are not baked, the alcohol is very present in each one.
Although I have never tried it, this alcohol free rum would be an excellent substitute for regular rum for a family friendly treat! Were was this when I was little!
And, don't forget to subscribe so you don't miss a single recipe this week.
German Rum Balls
Additional Time:
30 minutes
These velvety smooth German rum balls are so chocolately and delicious, with a nice punch of rum they are perfect for your holiday cookie tray!
Ingredients
10 1/2 ounces good quality dark and/or milk chocolate
1/2 cup unsalted butter, softened
1 cup confectioners sugar, (sifted)
1/4 cup cocoa powder
4 tablespoons dark rum
Instructions
Place a sheet of parchment on a rimmed baking sheet and set aside.
Melt chocolate in the top of double boiler with simmering water beneath. Heat gently, stirring until fully melted. Remove from heat and allow to cool slightly.
In the bowl of electric mixer, beat butter, sifted confectioners sugar and cocoa until light and fluffy. Slowly add cooled melted chocolate, using a spatula as requred to scrape down the sides of the bowl. Add rum, and continue to beat until batter is somewhat thickened.
Transfer mixture to a bowl, cover with plastic wrap and refrigerate for 30-40 minutes, or until mixture is firm and well chilled.
Using a small cookie scoop, scoop a ball of the dough into your clean hand and form into a small ball. Roll in sprinkles and place on the prepared baking sheet. Continue until all the dough is used up.
Place baking sheet into the refrigerator to allow the balls to chill and firm up. Then, store between layers of waxed paper in an airtight continue for up to a week in the refrigerator or two months in the freezer.
More Christmas ball recipes you might enjoy
Be sure to check out all the recipes below. With a large selection of cookies, bars and squares I am sure you will find something to add to your Christmas cookie tray this year!