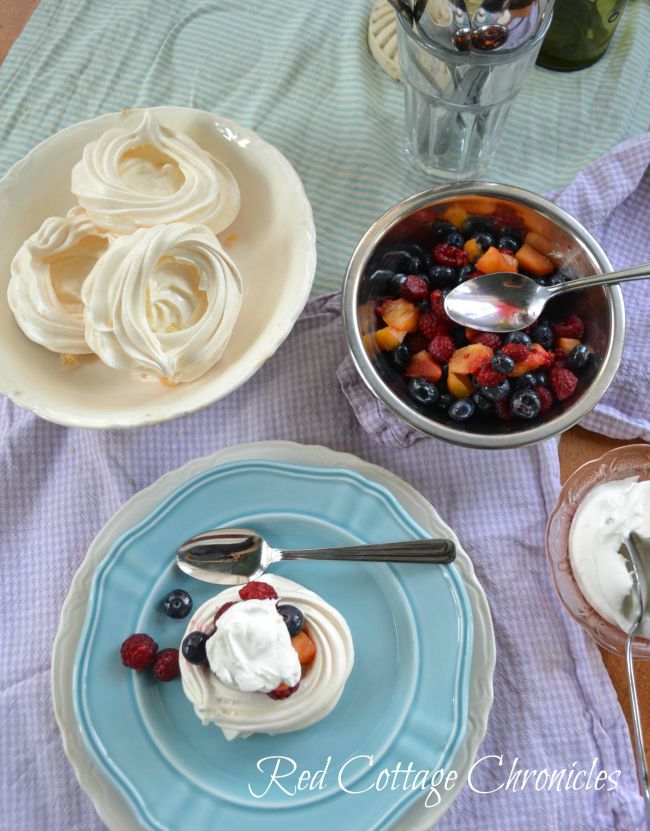 Red Cottage Chronicles is now on Yummly.com!
What exactly is yummy, you ask?!
Well, I for one cannot believe it took me this long to find it! And it has changed the way I search and save the best recipes on the web!
Yummly puts every recipe in the world in your pocket. The most powerful recipe search, the recipe sites you love, your digital recipe box, recipe recommendations just for you, and a smart shopping list – all with you wherever you go. Yummly has the #1 iPhone, iPad and Android apps in addition to millions of website visitors. All of whom are saving recipes from around the web, growing the list of recipes daily!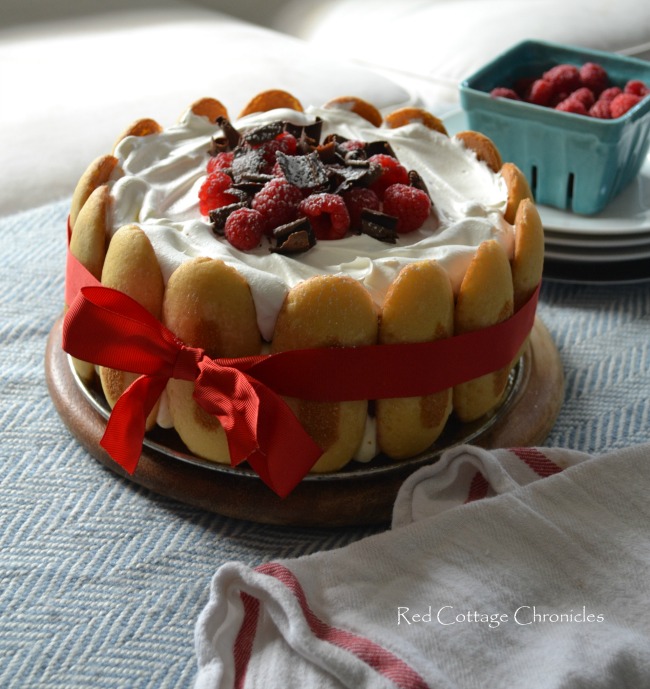 It now takes just one click to save recipes from Red Cottage Chronicles and have them at your fingertips whenever and wherever you need them.
I don't know how many times I have been at the grocery store, forgot my list, and had to try and remember what exactly it was I needed to complete a recipe. The Yummly app takes your entire recipe library with you via your smartphone! Yummly is free to join and the app is free to install.
Simply pull up a recipe you want to save. You can easily access my entire recipe index here.
When the post opens, and you have reviewed the recipe and all the pretty pictures, simply scroll to the bottom of the post and click the little orange "y"!
Just like this……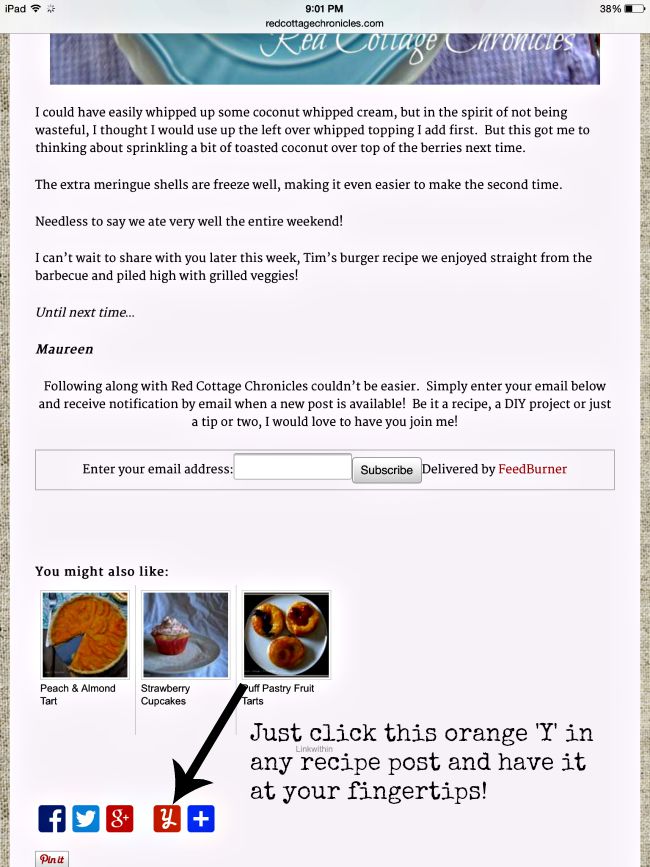 It's as simple as that!
Now, what are you waiting for?
Go get Yummly working for you now, and start saving all your favorite Red Cottage Chronicle recipes in one place. And, have access to thousands of other recipes from around the world!
Until next time….
Maureen