Spiked Coconut Arnold Palmer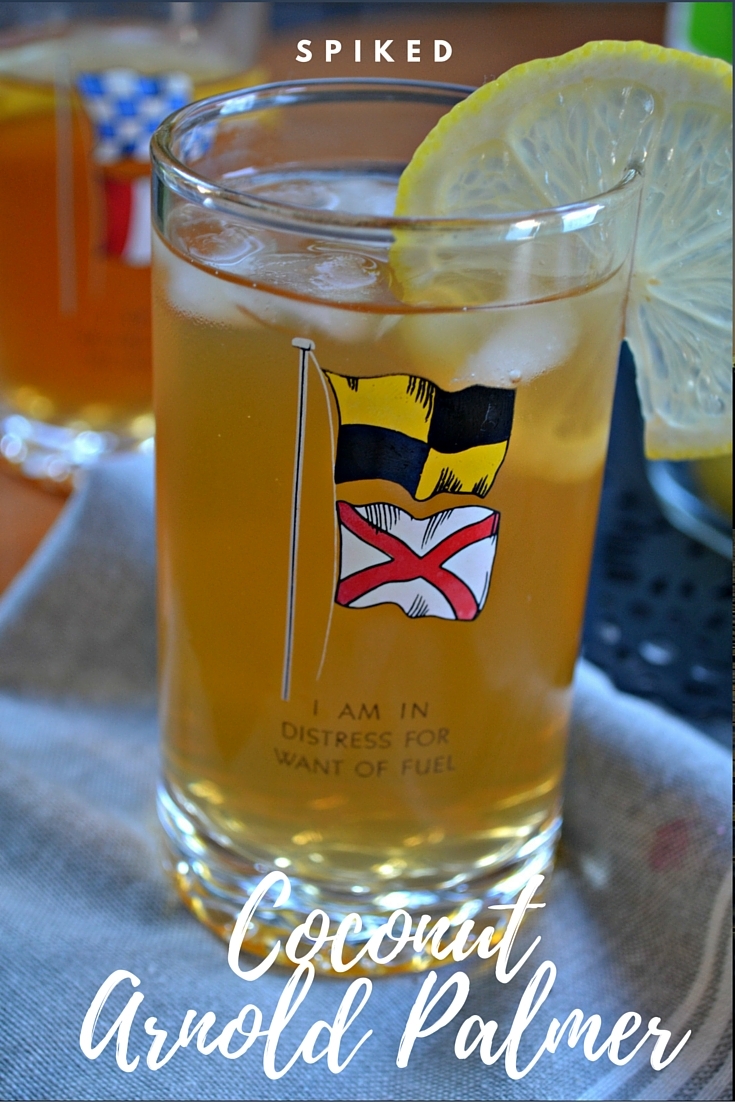 Welcome to another week of our Summer Drink Series! Be sure to check out all the links in the graphic at the end of this post for even more frosty summer sippers.
Well, our reprieve from the heat and humidity lasted all of about a day and a half! We are back to near 40 degree temperatures again, and since Tim had to work the afternoon shift in this heat I decided to whip up his favourite summer cocktail!
A spiked coconut Arnold Palmer!
Now, you could just go out and buy some Arnold Palmer at the grocery store and throw in some coconut rum, but I prefer to make my own blend. Including my own sweet tea.
Not to mention, Arnold Palmer is hard to find around here. The drink, not the golfer. Although I have to admit there haven't been any Arnold Palmer the golfer sightings in the area either!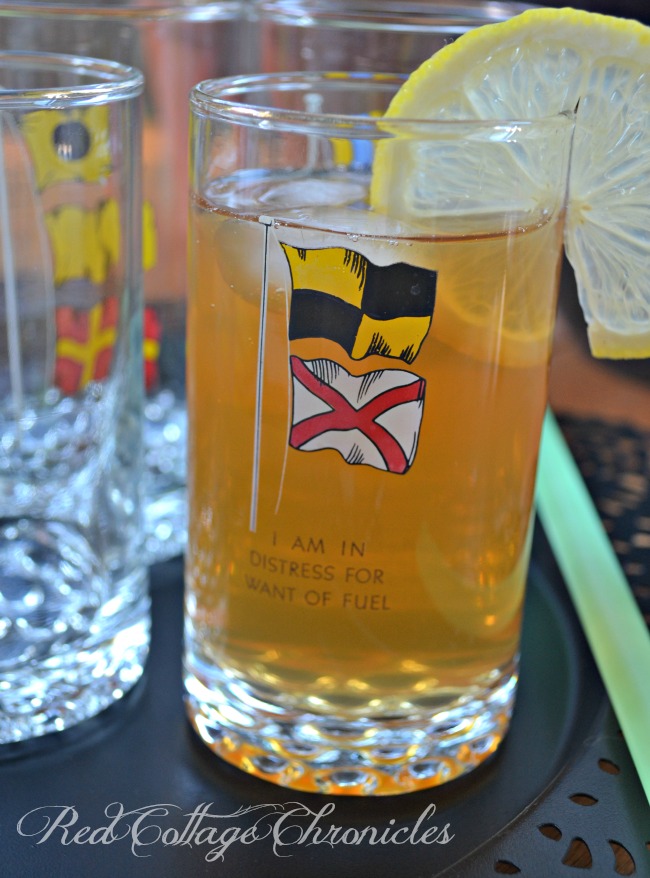 I just love these glasses that belonged to my grandparents. My grandfather was a Captain and each glass has a different set of flags and their meaning when flown on the ships.
I thought one was particularly appropriate given I knew Tim would be feeling a bit distressed after a long day out in the heat and ready to be "re-fueled" with a cold drink!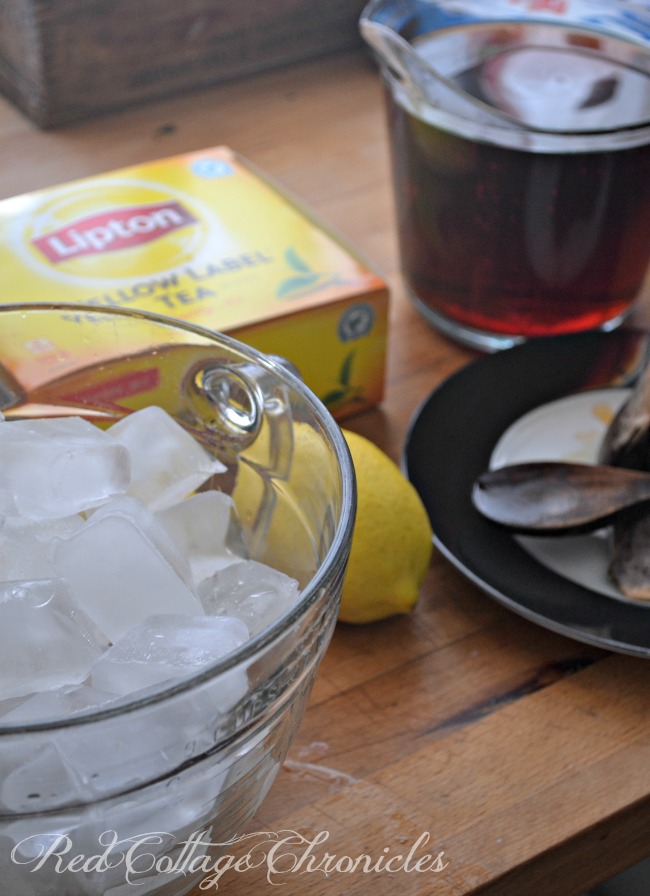 Here is how I make "sweet tea"
add 4 cups boiling water to 5 Lipton Yellow Label tea bags (I have tried other brands, but this is my favourite)
steep for 5 minutes, remove tea bags and add 1/2 to 3/4 cups sugar (to your taste) stir until dissolved
Pour sweetened tea over 8 cups of ice cubes and stir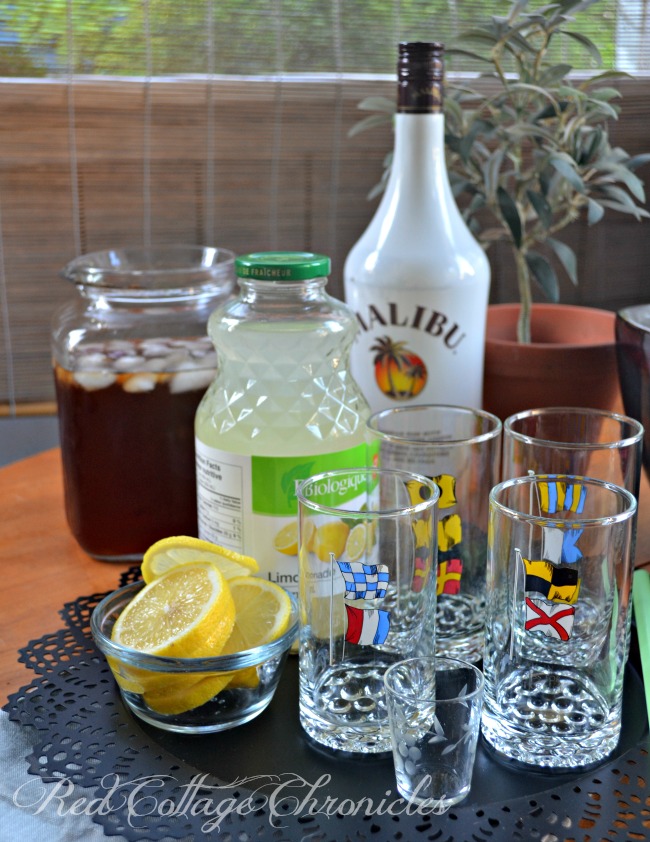 And, to create a Spiked Coconut Arnold Palmer
Add one shot Malibu (or any brand) Coconut Rum to a glass
Fill halfway with iced tea being sure to pour in some of the ice cubes
Fill to the top with Lemonade. I use organic President's Choice, but any brand will do.
Stir, garnish with a lemon slice and enjoy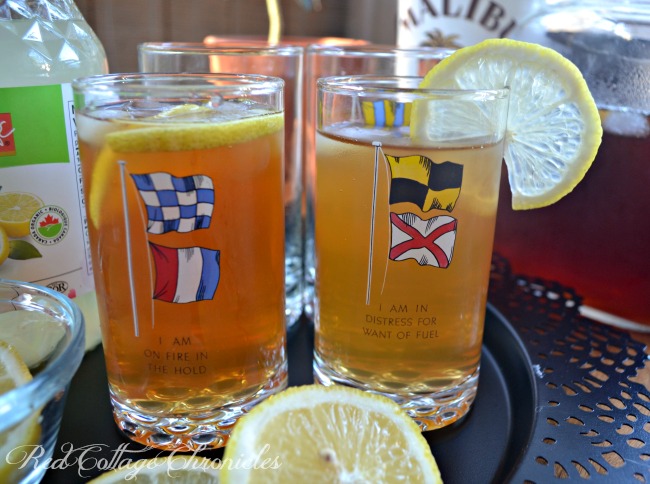 If you want to enjoy a non-alcoholic version simply omit the coconut rum and add one third coconut water, one third iced tea and one third lemonade!
Until next time…..

Click the photo's below to see the recipes for all the drinks featured in this week's Summer Sipper Series!