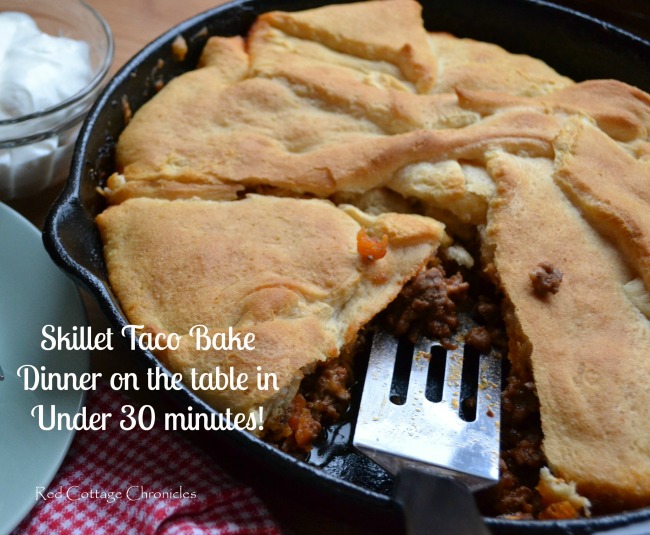 Time to change up taco Tuesdays!!  This skillet taco bake uses just one pan and is ready in under 30 minutes.  Toss up a salad and dinner is served.
The dreaded question of what to make for dinner strikes every day.  If by chance I haven't thought about it, you can bet someone in my family will text me "what's for dinner?"
Meal planning has helped to cut down on that stress, but it can still be a struggle to make new meals that offer nutrition and flavour that everyone will enjoy.  Not to mention that last thing I want to do when I get home from work is spend an hour in the kitchen getting dinner ready, and another half an hour doing dishes and cleaning up!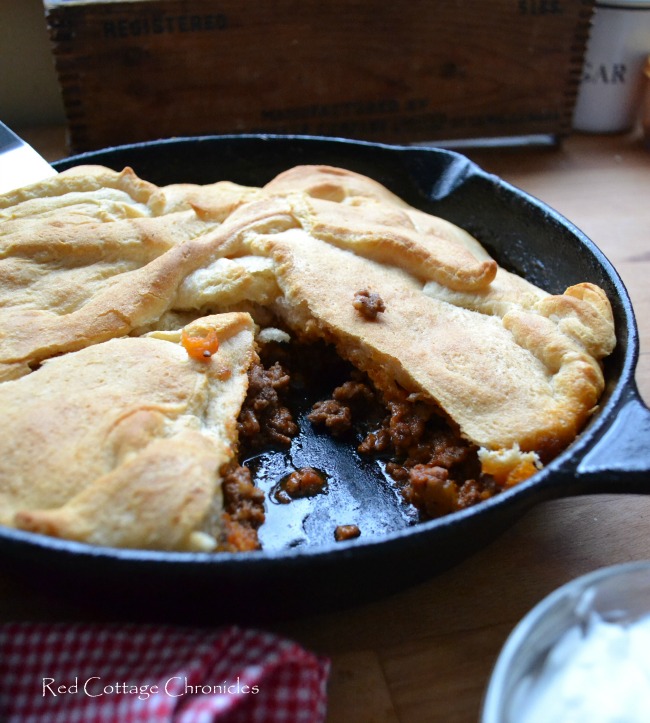 This skillet taco bake requires only one pan and about 12 minutes of active time and 13 minutes in the oven.  I get it in the oven, set the table, whip up a green salad and dinner is served.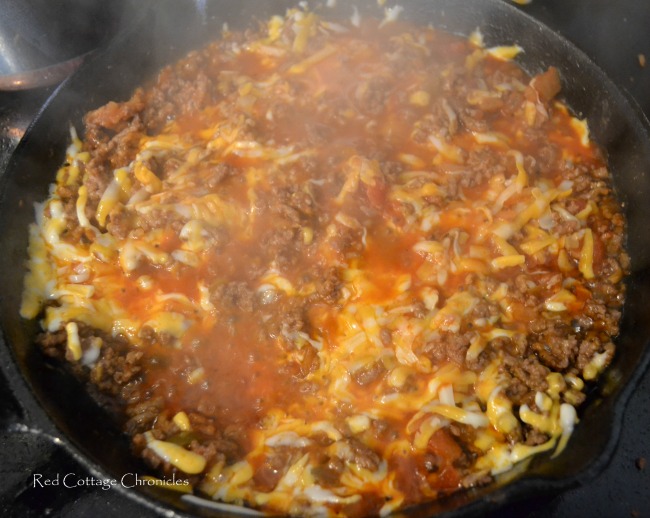 I use a cast iron frying pan, but any skillet that is oven safe will do.  Simply brown 1 pound of ground beef ((I use organic grain fed from Sobey's here in Canada).  Add 1/2 package of taco seasoning mix and 1/2 cup water and let simmer for a minute or two while the water is absorbed.  Add 1 cup of your favorite salsa and 1 1/2 cups grated low fat cheddar.  Stir until combined.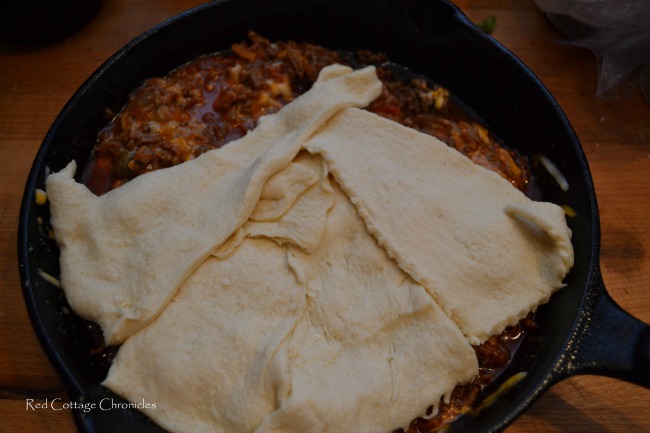 Unroll crescent roll dough and arrange over beef mixture until completely covered.  Bake at 375 degrees for 13 minutes.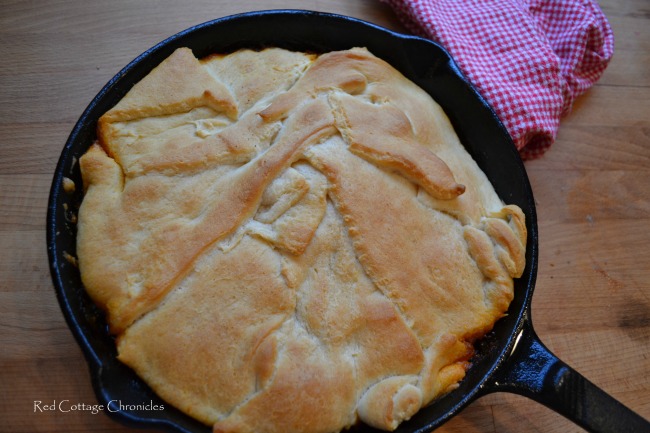 And, dinner is served!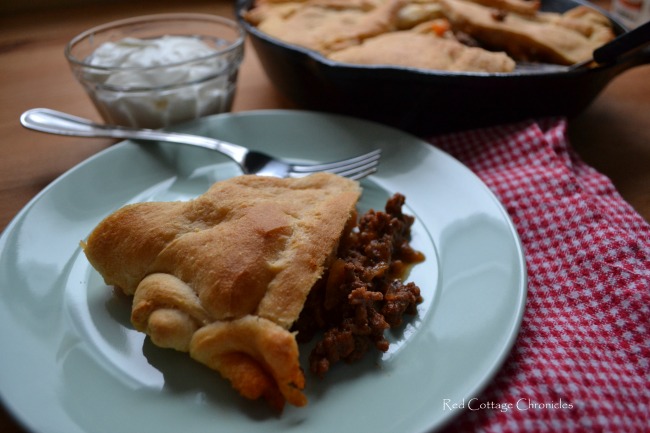 Until next time…..
Maureen
Skillet Taco Bake
Author:
Prep time:
Cook time:
Total time:
Ingredients
1 lb ground beef (grain fed organic if you can get it)
1/2 pkg taco seasoning
1/2 cup water
1 1/2 cups salsa
1 1/2 cups shredded cheddar cheese
1 pkg low fat crescent rolls
Instructions
Preheat oven to 375 degrees.
Brown ground beef in oven proof skillet over medium heat.
Add taco seasoning and water and simmer for 2 minutes, until water is mostly absorbed.
Add salsa and cheese to ground beef mixture and stir until combined.
Remove from heat and arrange crescent rolls to cover the ground beef mixture completely.
Bake in 375 degree oven for 13 minutes, until crescent rolls are golden.
Remove from oven and enjoy.