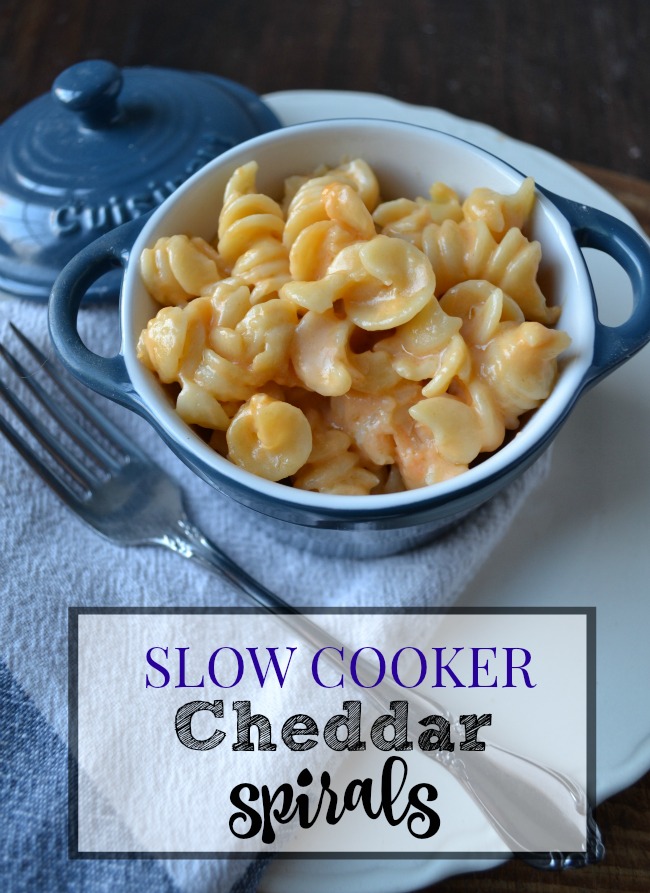 Welcome to another edition of  Taste of Home Tuesday!  I can't believe it has been 6 weeks since I posted the first edition featuring these Caramel Pecan Shortbread.
For those of you who might be new to Red Cottage Chronicles, as a volunteer Food Editor for Taste of Home Magazine one of my "duties" is not only submit new recipes to Taste of Home, but to try out and review recipes found at Taste of Home!
This week I was looking for a slow cooker recipe that didn't take all day to cook.  We had a really busy weekend helping my sister get her house ready for some renovations.  Since Tim had to referee hockey on Sunday evening I figured we would be home from my sisters around 3, but wanted an easy dinner to get ready before Tim left for the rink.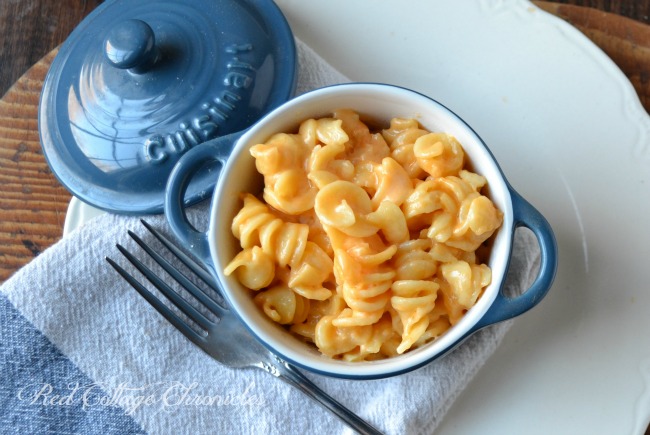 This Cheddar Spirals recipe is ready in just 2-1/2 hours!  It is more like a hearty slow cooker macaroni and cheese.  In fact, Tim loudly proclaimed "this is the best mac and cheese you have ever made"!!  How is that for a review!
I did make a few minor changes.  I used low fat (5%) half and half cream and low fat cheddar in place of the full fat versions.  It was still rich, creamy, and cheesy.
It is hearty enough to have as a main dish, but would also make a great side dish in a smaller serving!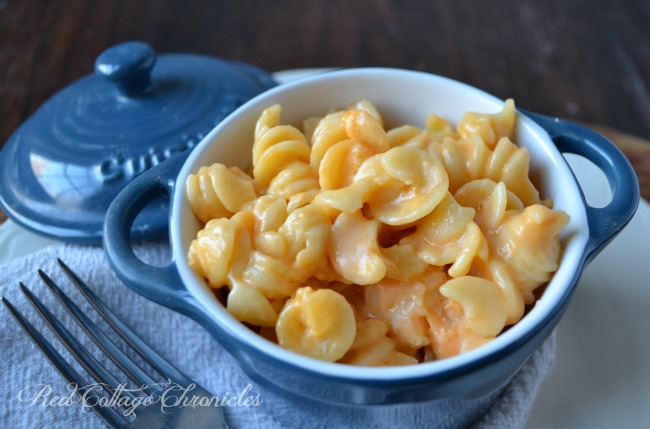 I am adding this to our Christmas Eve brunch menu!  The recipe makes enough to feed a crowd and will be easy to prepare on a busy morning.
My menu plans have become much more interesting since I started this series, and it is my hope that I am inspiring you find new recipes that your family will enjoy.  With so many categories to choose from, there is something for everyone at Taste of Home!
If you are looking for a slow cooker macaroni and cheese you can find the recipe for the Cheddar Spirals here!  And while you are there, take some time to register with Taste Of Home and start your own recipe box.  You can save and collect your favorite recipes all in one place!
Until next time….
Maureen