Happy New Year Everyone!
New Year's Eve is pretty low key around our parts!  However, it wouldn't be complete without watching Canada play in the World Junior's Hockey Tournament.  This year the tournament is being played in Russia, which has meant getting up at 4AM to watch the games live!  New Year's Eve Canada didn't play until 9AM, which was a bonus!  Of course, there is no chance of Canada winning without The Mr. wearing his official Canadian Jersey!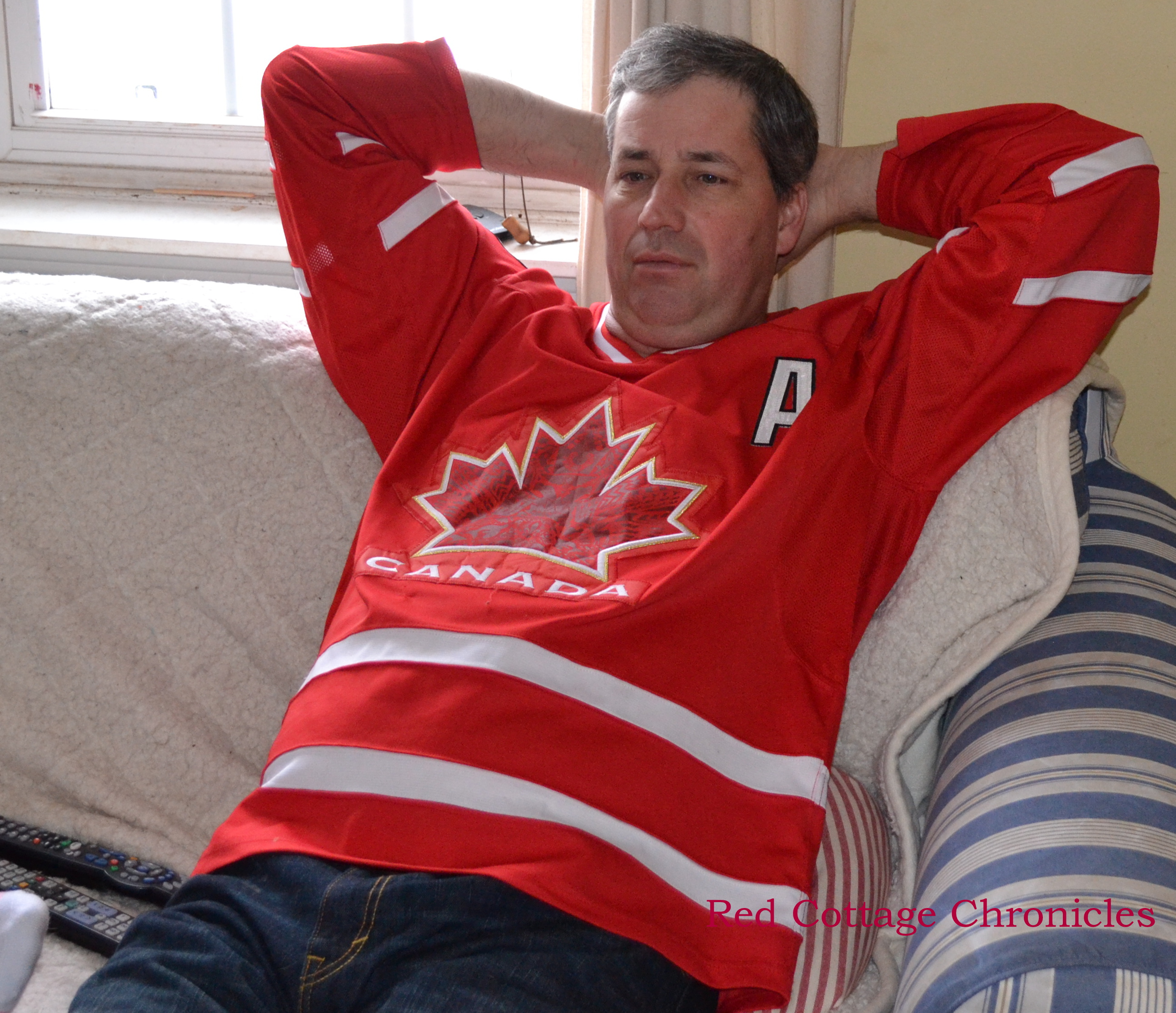 Since I didn't need to be in the room to know exactly how the game was going (thanks to his commentating!!) I got to work in the kitchen making chili and fresh honeywheat bread.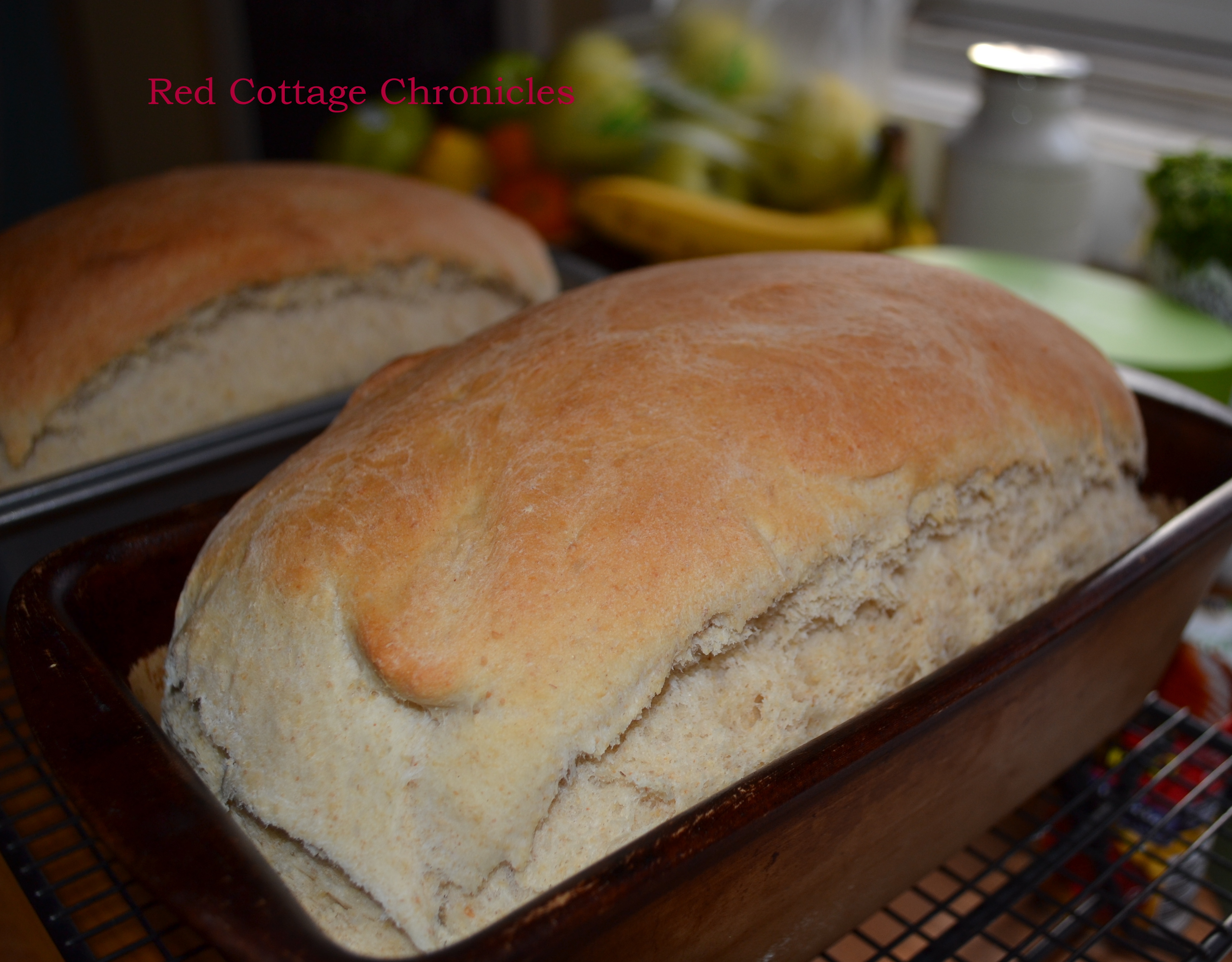 This gave me a chance to use a new favortie gadget I got for Christmas!  Perfect for viewing recipes in the kitchen!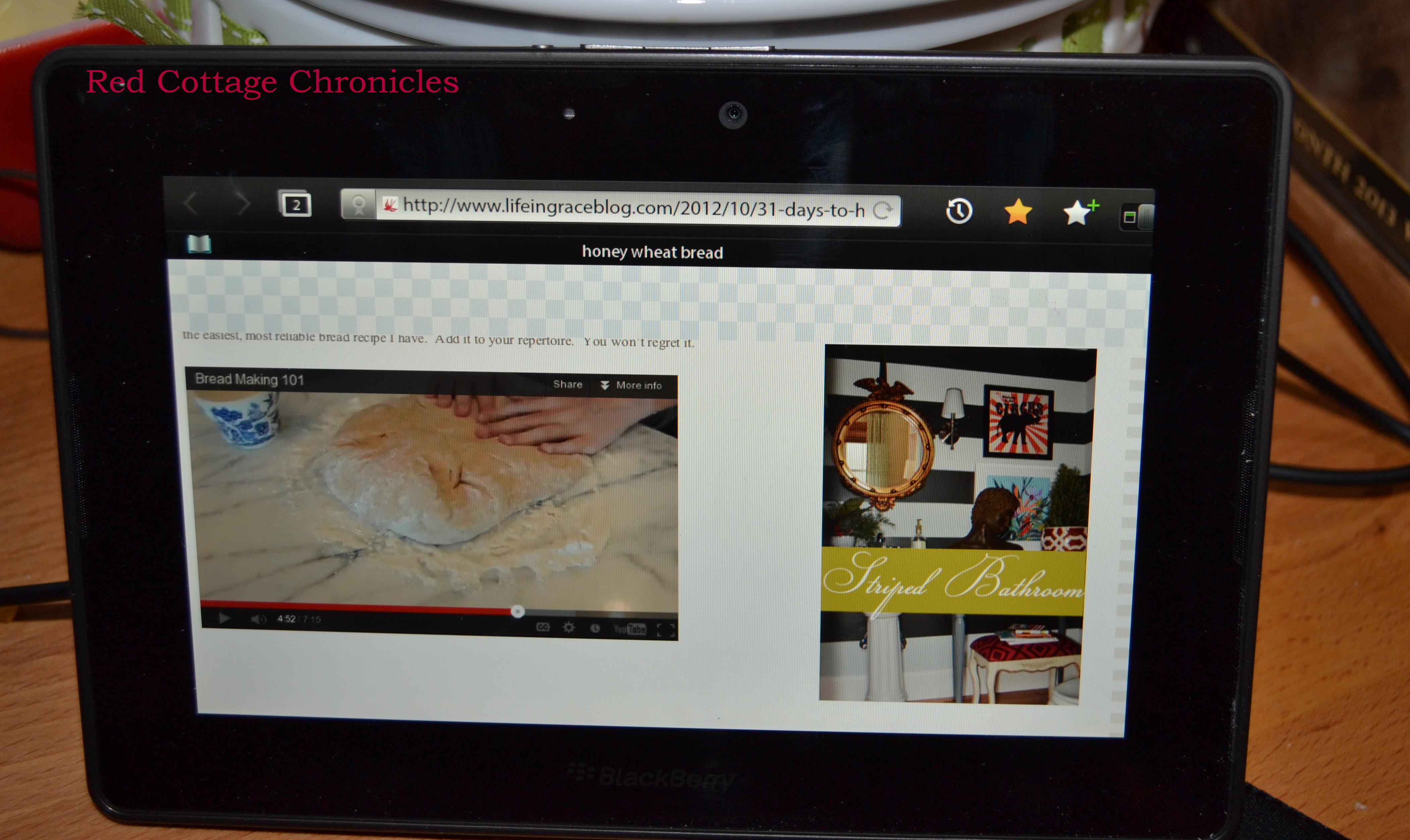 My new Blackberry Playbook tuned into Life in Grace Honey Wheat Bread tutorial!
I made my mom's tried and true chili recipe.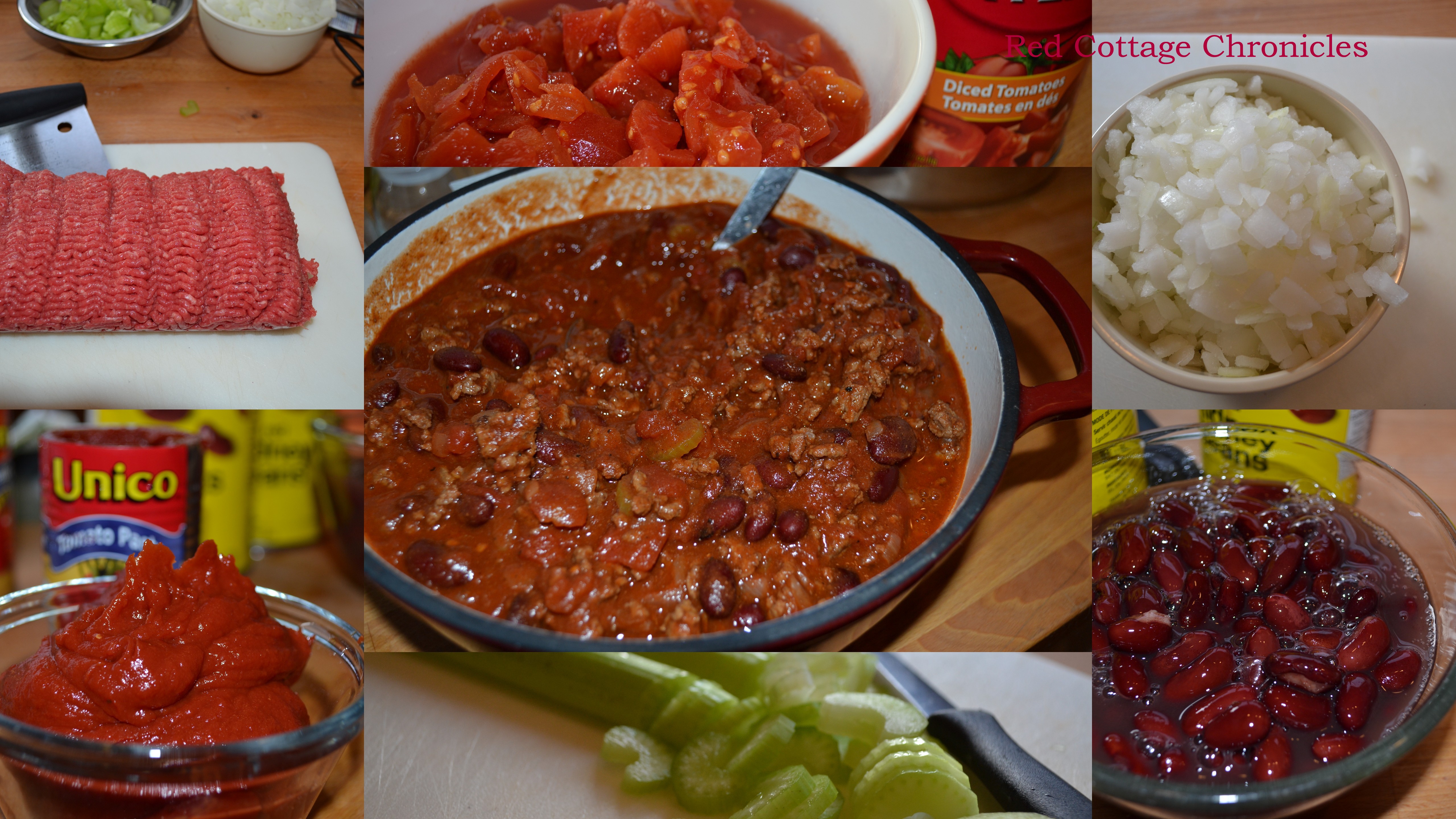 This recipe is foolproof.
Start by browning 2 pounds of ground beef in a large stock pot.  Add 2 stocks sliced celery and 6 to 7 small onions, chopped 2 1/2 cups frozen chopped onions and continue to cook for 5 minutes.  Then simply add 2 large cans diced tomatoes, 2 cans kidney beans, 2 small cans tomato paste, 1/2 tsp cinnamon, 1/2 tsp pepper, 1 tsp dry mustard, 1/2 tsp cloves, 2 tbsp chili powder, and a bit of salt.  Mix well and allow to simmer for 1 1/2 to 2 hours.  The house will smell heavenly, like you have slaved over the stove!!
This chili is delicious fresh, but is even better if it sits overnight!
Serve with chili peppers to add heat as you like it.  We prefer no heat and simply enjoy the spicy flavor as it is!
It makes a heartly meal served with fresh bread, sour cream and cheddar cheese!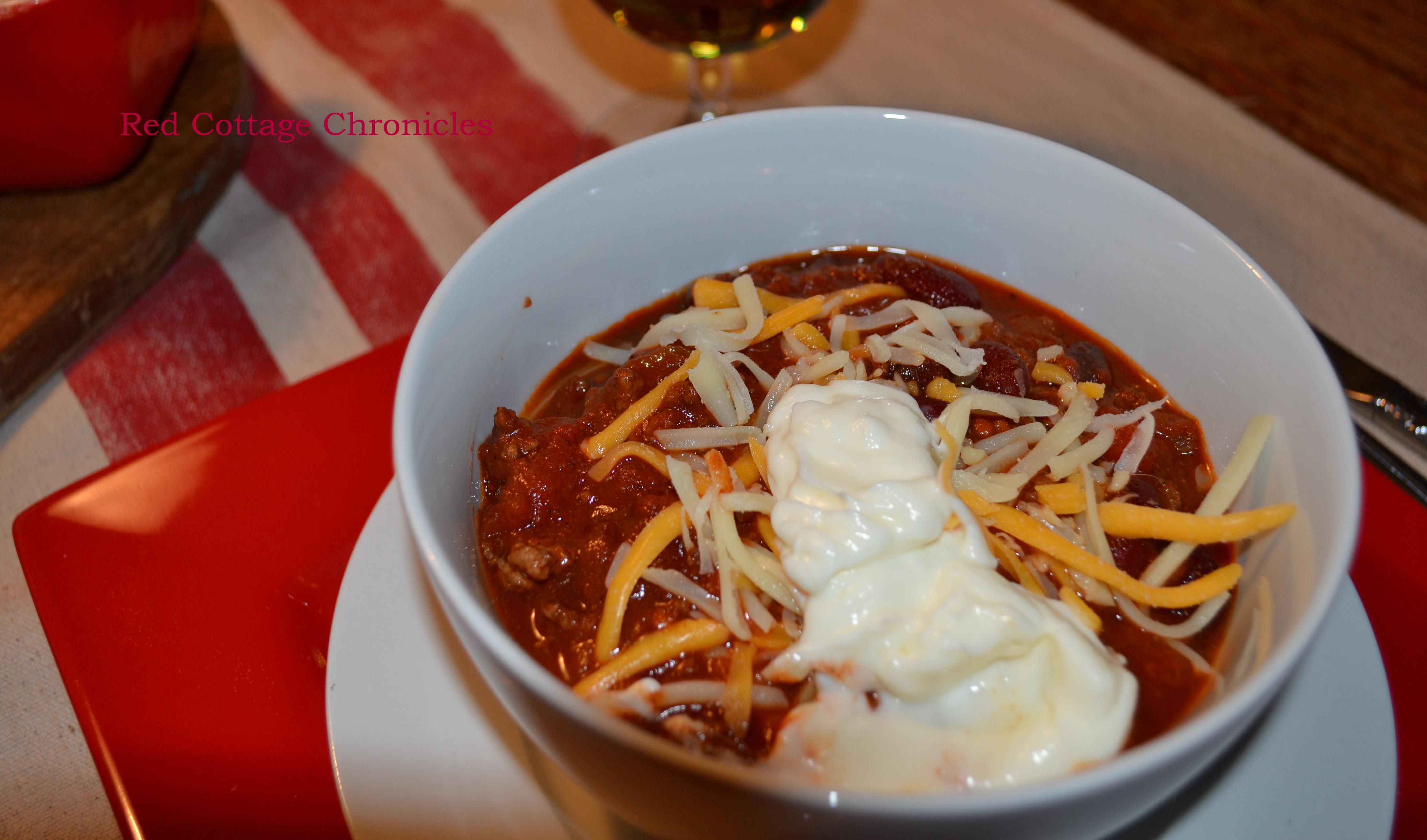 CHILI +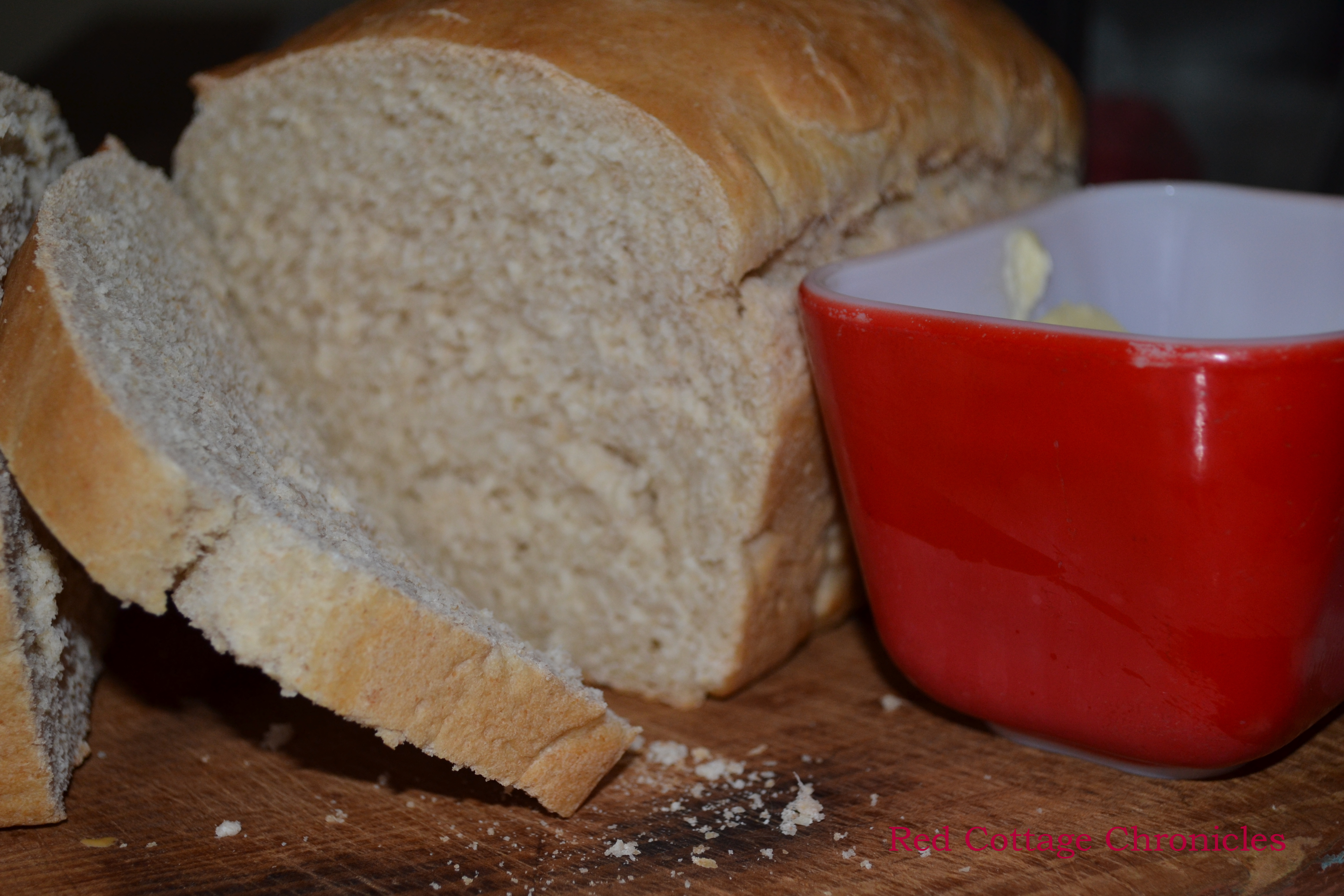 FRESH BREAD
= NEW YEARS DAY DINNER!!
Oh, in case you were wondering…..Canada beat Russia 4 to 1!
Chili
Recipe Type
:
One pot dinner
Author:
Prep time:
Cook time:
Total time:
Ingredients
2 pounds ground beef
6 or 7 small onions chopped, or 2 1/2 to 3 cups frozen chopped onions
2 stalks celery, chopped
2 large cans diced tomatoes
2 cans kidney beans (not drained)
2 small cans tomato paste
1/2 tsp cinnamon
1/2 tsp pepper
1/2 tsp cloves
1 tsp dry mustard
2 tbsp chili powder
salt to taste
chili peppers to taste (I don't add them, but serve with chili to allow each person to add heat to their liking)
Instructions
In a large stock pot or dutch oven brown ground beef. Add celery and onion and continue to cook for 5 minutes. Add the remainder of the ingredients, stir to combine and simmer for 1 1/2 to 2 hours, stirring occasionally.
Enjoy immediately or store in the fridge overnight!