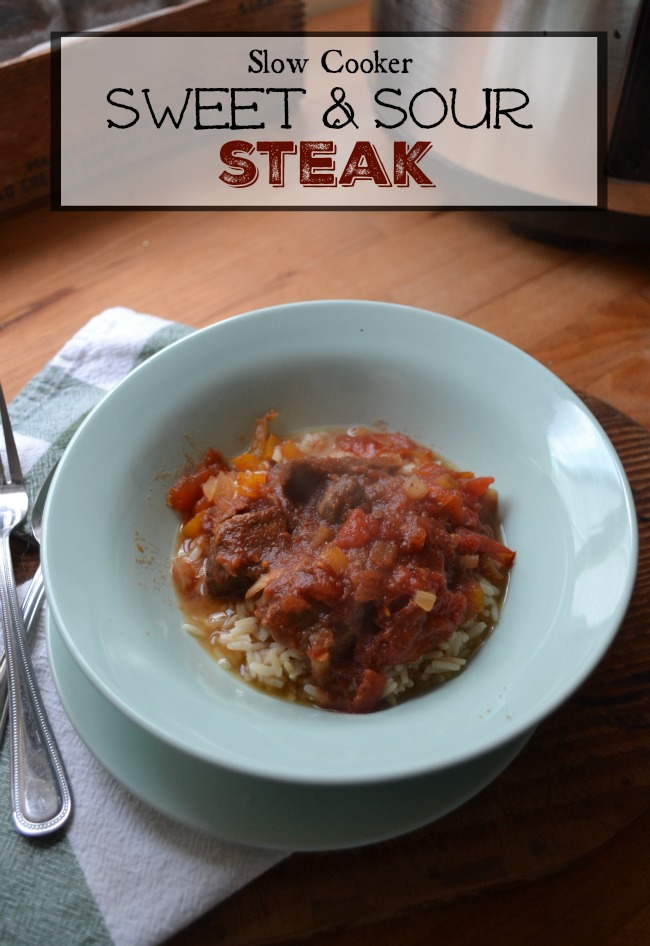 There is nothing better than coming home to the smell of dinner cooking in the slow cooker. One of my favorite slow cooker recipes, which incidentally started out as a stove top recipe, is Sweet & Sour Steak.
I have seen a trend lately towards pre-packing and freezing all the ingredients for slow cooker recipes in a zipper freezer bag. This recipe would work well for this method, but if you use my shortcut tips below, it really isn't necessary.
Use pre-cut beef
While the recipe does call for 2 pounds of round steak, I have been known to cut prep time even further by purchasing pre-cut stewing beef at the butcher when it is on sale, and they are happy to divide it up into 2 pound packages for me.
Use diced tomatoes
Canned diced tomatoes work well in this recipe, but if you want to ramp it up a bit try San Marzano (D.O.P -Denominazione d'Origine Protetta) canned tomatoes. They taste as fancy as they sound! Preferisco San Marzano Tomatoes, 796 Milliliters
are an excellent brand. The flavor is out of this world. San Marzano cost a bit more, but every once a while I splurge on a can or two!
About those onions
You can pick up a large bag of pre-chopped onions at many warehouse food stores such as Costco. It saves a ton of time (and tears) in the kitchen. Another option is to purchase or borrow a food chopper and bulk chop your own onions. Simply place them in freezer bags and squeeze out all the air before zipping the bag. This helps to decrease ice crystals from forming.
Prepping vegetables
It is always a time saving idea to wash and cut vegetables as soon as you bring them home from the grocery store. If you have made your weekly meal plan (which I highly recommend) you can prep your veggies according to the meals you are preparing for the week and store them in the refrigerator. They are ready to go when you are!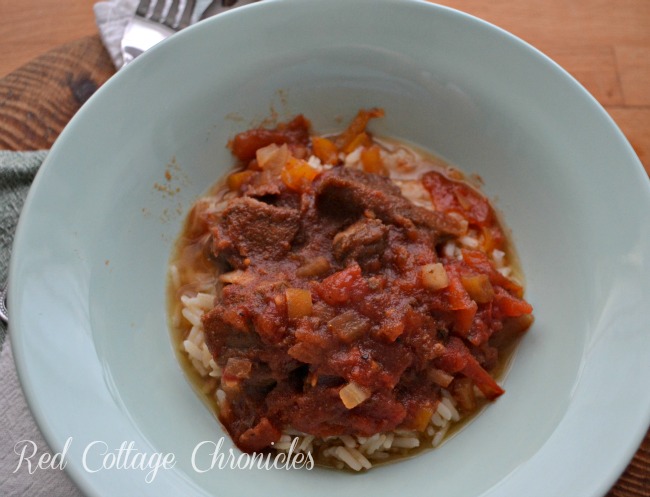 When the family arrives home from a busy day, or everyone is heading out in different directions in the evening, having a healthy meal ready can give you a bit of extra time sit down and enjoy it together.
The scent of the sweet and sour sauce is really mouth watering. The beef cooks up fork tender and just melts in your mouth. You get a taste of sweet and a taste of sour in every bite!
All there is left to do is put on some whole grain rice to cook while you set the table and dinner is served.
Until next time….
Maureen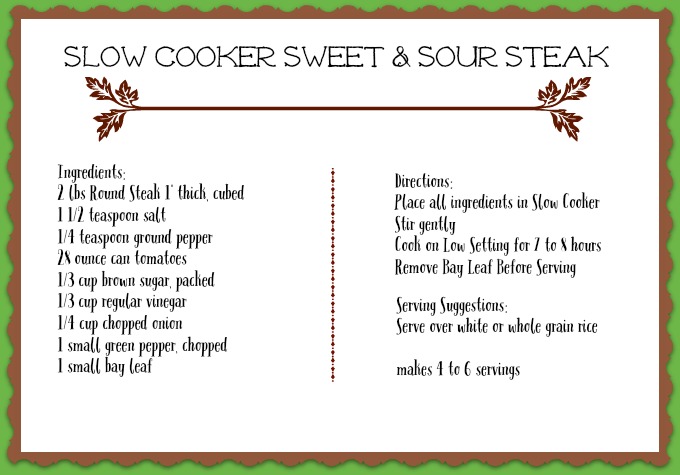 To print recipe simply right click on the recipe card and choose print!
This post contains an affiliate link. I will receive a small commission if you choose to purchase through this link, however this does not increase the cost to you!