10 Ways to Reduce Plastic Waste
I have always thought of Labour Day as the start of New Year. Even though my kids are well beyond school age, I still feel like this is the time of year to start anew. Before settling into full autumn mode, I take stock of things that need to be stocked up before the cool weather really sets in.
I have been making a list of things I need to restock my cold weather pantry. I need to purchase some additional storage containers and this got me to thinking more about how to reduce plastic waste.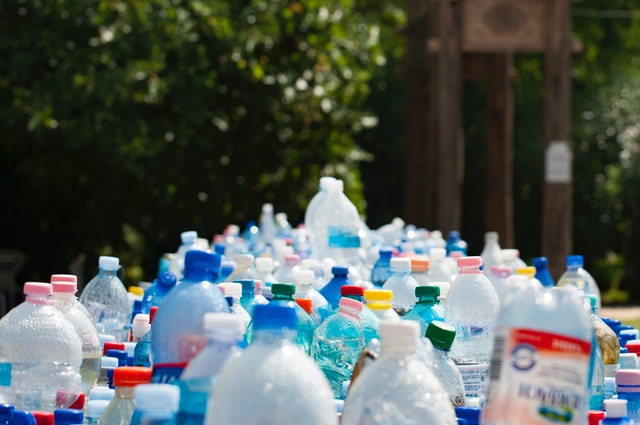 We have done several things over the last couple of years to lessen our use of plastic, thus reducing plastic waste. Even though we have a good recyling program in our community, a drive past the landfill after a windy day will show just how much plastic, especially plastic bags or not being recycled.
It is important as ever to do whatever we can to reduce our use of disposable plastics, and with some very simple switches you can begin to make a very big impact in reducing plastic waste.
I am sharing some tips below, some you probably are well aware of and some you may never have thought of (like tip #10)!
Some of the links, in this post are affiliate links. This simply means that I may receive a small commission should you decide to make a purchase via the link. The cost to you remains the same, and I sincerely appreciate your support!
10 Ways to Reduce Plastic Waste
Idea # 1
Perhaps one of the easiest and, in the long term, cost effective switches you can make is ditching the disposable plastic containers. Glass ones, like these ones can last forever with proper care. I have had my set for about 5 years and still going strong.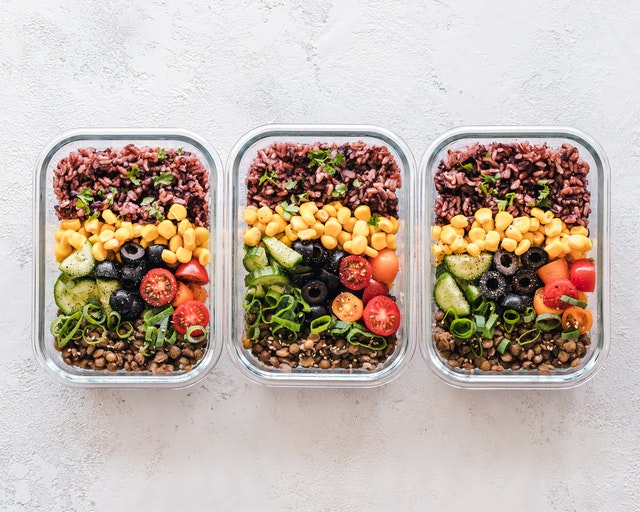 They are perfect for leftovers, batch meal prep, and even pantry food storage.
They are dishwasher, freezer, oven and microwave safe. While the lids are not oven proof, they provide a tight seal against leaks and I have a range of sizes right down to little ones for salad dressings and dips.
Idea # 2
Find a bulk food store that allows you to take your own reusable containers! Stores like Bulk Barn here in Canada encourage you to bring reusable jars, have them weighed and tared, and then filled with your pantry essentials.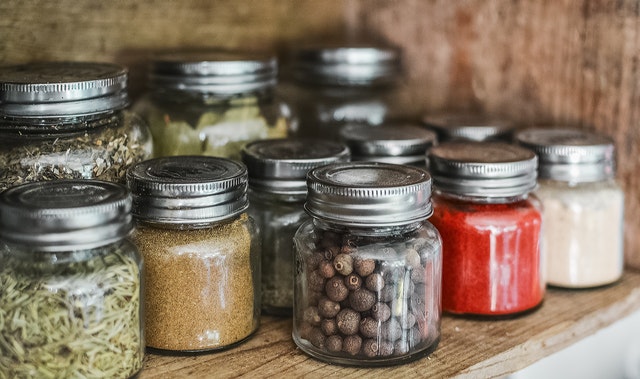 Ball jars are perfect for this. In a variety of sizes, you can purchase the smallest size for storing spices and the largest for rice, nuts, and other grains.
They are also perfect for preparing overnight oats, or packing yogurt and salads for picnics and lunches.
Idea # 3
A growing number of grocery stores are moving to eliminate plastic bags from their stores. That includes produce bags as well. Reusable produce bags like these or these come in a variety of sizes, are washable, and completely eliminate the need for plastic!
Reusable shopping bags are easy to find, in fact most grocery stores have them for purchase for a dollar or less. Personally I have several that after unpacking my groceries, get a quick spray with Thieves cleaner, wiped dry and then packed back into the car for the next trip.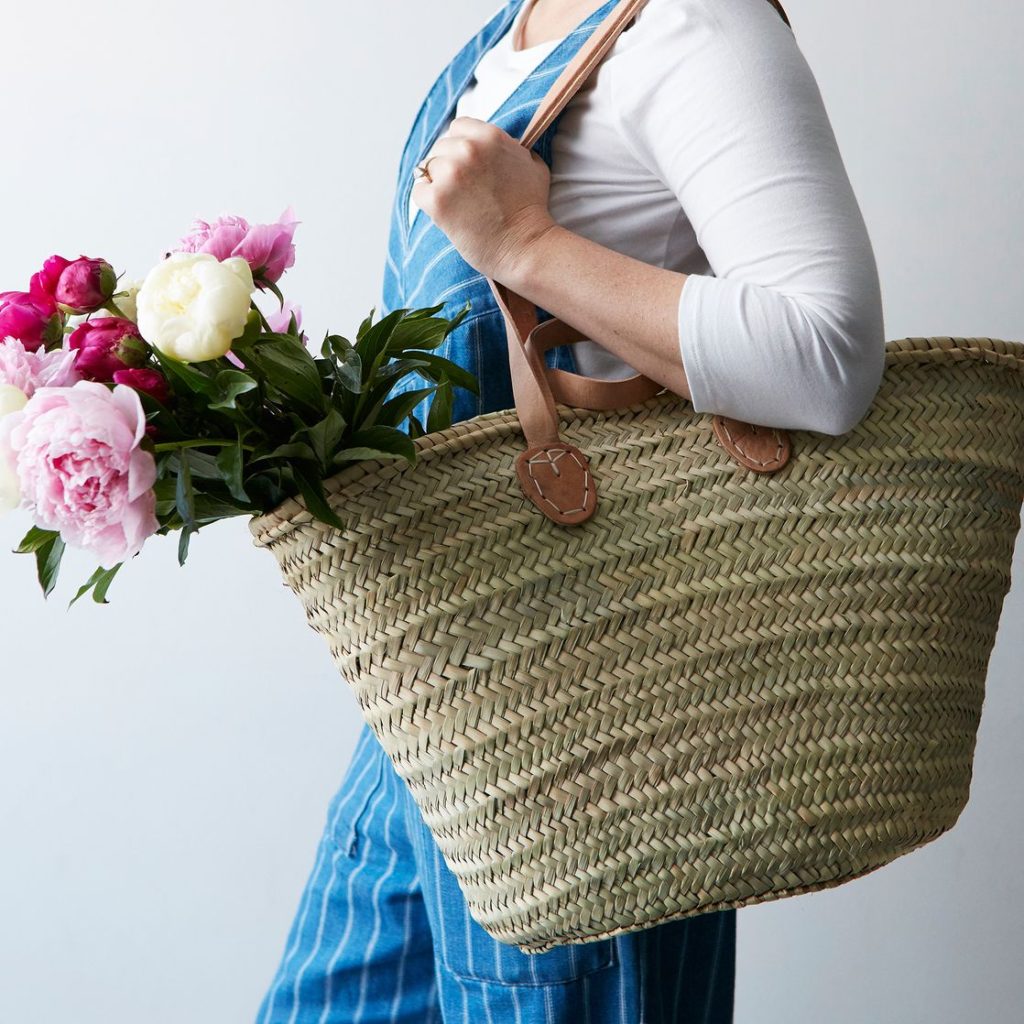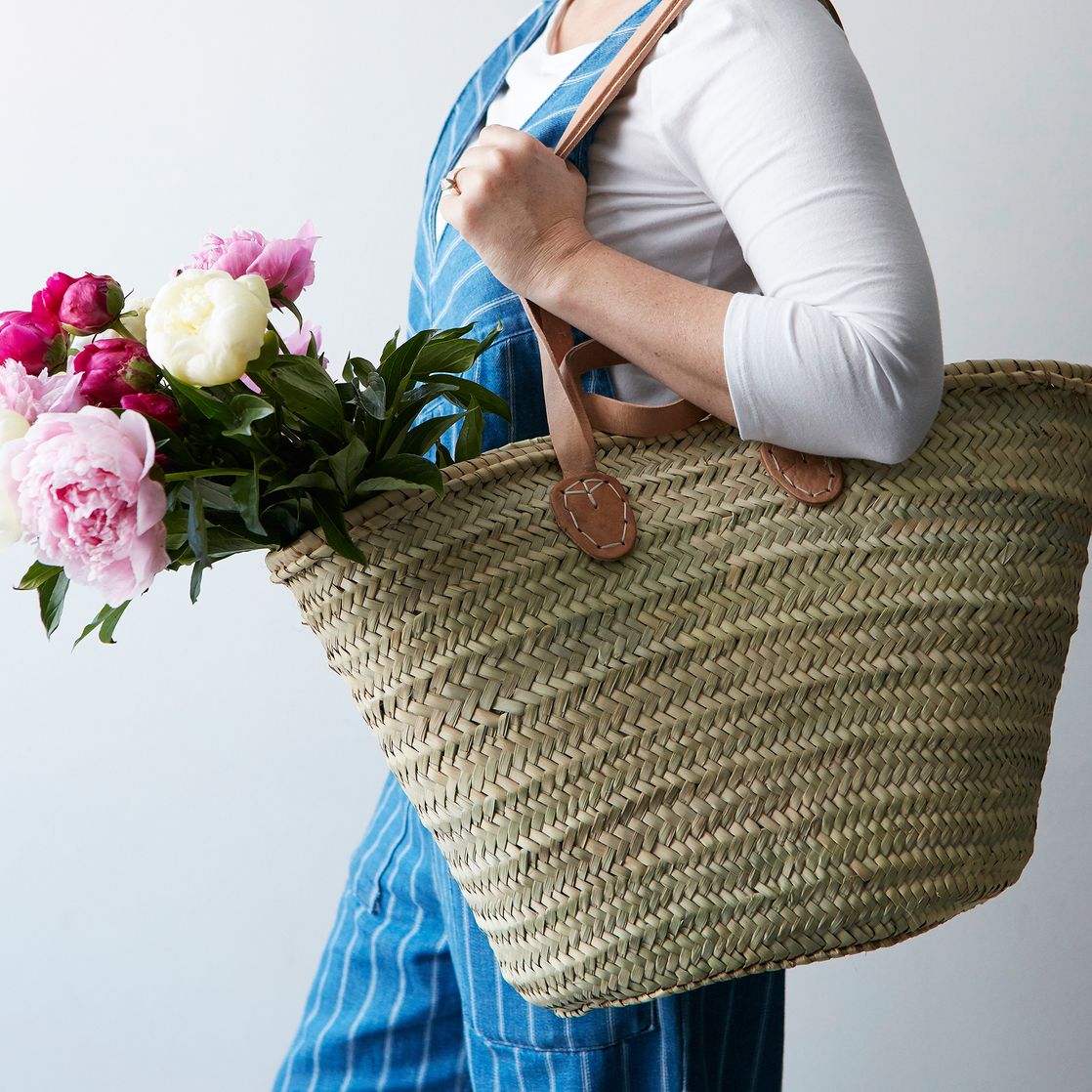 For trips to the Farmer's Market I prefer my french market bag! It holds lots and is super stylish as well!
Idea # 4
Beeswax wraps are all the rage right now! And for good reason. I purchased some locally, but these ones have fabulous ratings and are priced well. I have been using mine for almost a year and they are still going strong.
They are eco-friendly, organic, and easy to clean. Simply use the warmth of your hands to seal around bowls, wrap cheese, fruit or vegetables for storage in the refrigerator!
Idea # 5
Refillable glass pump bottles are perfect for both hand soap and dish soap. Plus, they look much prettier by the sink!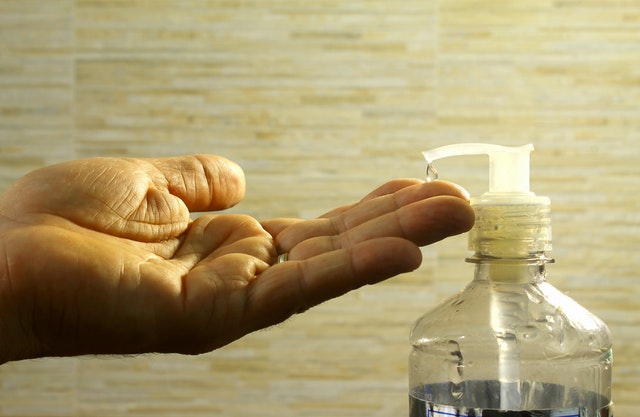 Be sure to purchase refills that are in pouches that use less plastic, like this chemical free lavender hand soap from Simplehuman. They also have a Lemon Dish soap available in pouches!
Idea # 6
Waste free lunches!
Reusable lunch boxes are not only for school children! Packing lunch at home not only saves you money, but reduces food waste and plastic. Purchase yourself a pretty lunch bag and divided stainless steel bento box style food container.
Another must have for packing a waste free lunch is a well made thermos type container to take hot lunches from home! My personal favorite brand is Yeti. They can keep things hot or cold for HOURS!
We also have Yeti travel tumblers for coffee and tea, and water!
Idea # 6
Speaking of water. If you do nothing else to reduce plastic waste, stop buying plastic water bottles!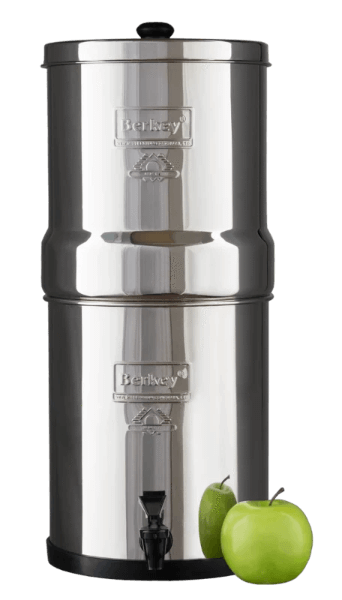 I have my eye on a Berkey countertop water filter system, but for now I use a Brita with a long last filter.
Idea # 7
Make your own cleaning products. I use Thieves concentrated cleaner for almost all cleaning jobs at home. One bottle of concentrate lasts a very long time. Plant based cleaning with a fresh clean scent that won't leave you gasping for air!
I use an old glass vinegar bottle to mix the concentrate with water that I fit with a spray nozzle from an old plastic dollar store spray bottled.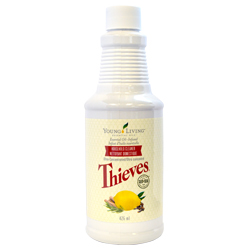 I have replaced 4 plastic cleaner bottles with just this one glass bottle of cleaner. Window, all purpose, counter top and floor cleaners no longer clutter up the space under my kitchen sink!
For the toilet and bath tub I use a sprinkle of baking soda and then spray on the Thieves cleaner before scrubbing with a brush!
Idea # 8
Ditch the plastic bottles of shower gel, shaving cream and other personal care products!
We switched to using bar soap made with natural ingredients and essential oils. We purchase them from a local brand and they come wrapped in a recyclable paper sleeve and are completely waste free! Plus they are less expensive than the body wash we had been using.
Ethique Eco-Friendly shampoo and conditioner bars are rated 4.5 stars on Amazon and each bar replaces 3 shampoo bottles! Soap free, and available for a variety of hair types, these are a must try!
Idea # 9
More and more corporations are doing this, so it is time we did too! Stop using disposable drinking straws! Choose stainless steal or glass if you must use a straw. Most come in packs of 5 or more and include a cleaning brush too.
Idea # 10
Buy fresh baked bread that comes in paper bags (or not bags) instead of commercially prepared bread that comes in plastic! You can make or purchase linen bread bags to keep your bread fresh at home!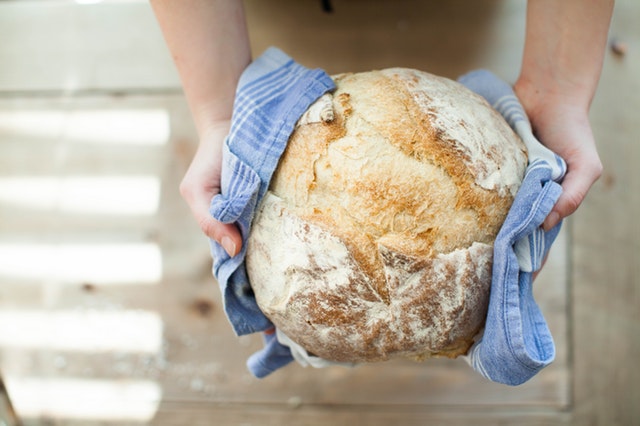 Not only will be supporting local bakeries, you eliminate over 100 plastic bags a year if you use 2 loaves a week! Plus, you will be enjoying freshly baked bread with limited ingredients!
Or, consider baking your own! This super easy English Muffin bread is foolproof and makes the best toast ever!
By choosing just one of the above ideas, you will be doing your part to reduce plastic waste! You will be on your way to helping save the environment and saving money in the long run!!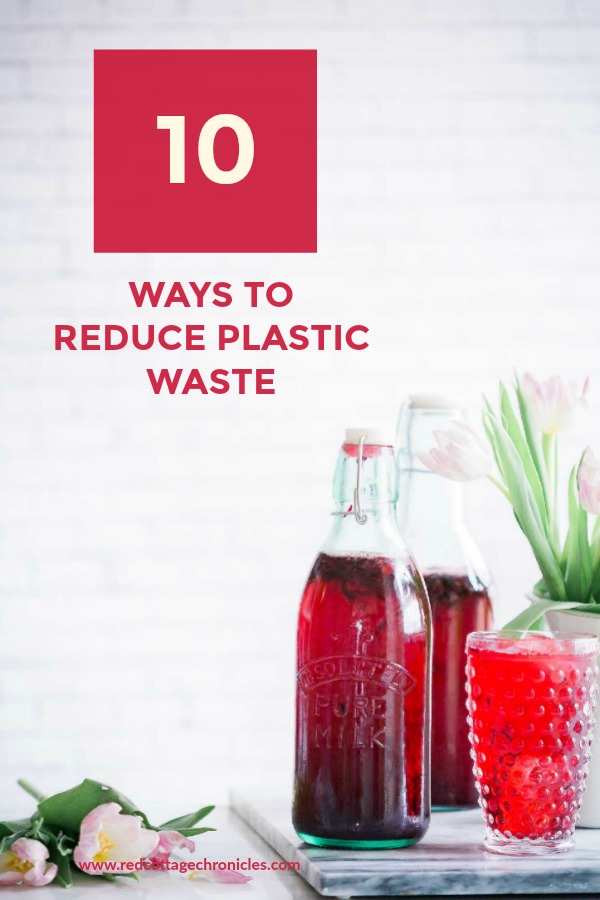 Until next time….