I can hardly believe we are into the last week of August! It's no wonder I have apple recipes on my mind! It won't be long until our favourite apple farm opens for the season and I wanted to find some new recipes to try with this years bounty.
I have rounded up some of the most mouthwatering apple recipes and didn't want to keep them all to myself, so I am sharing them with you today!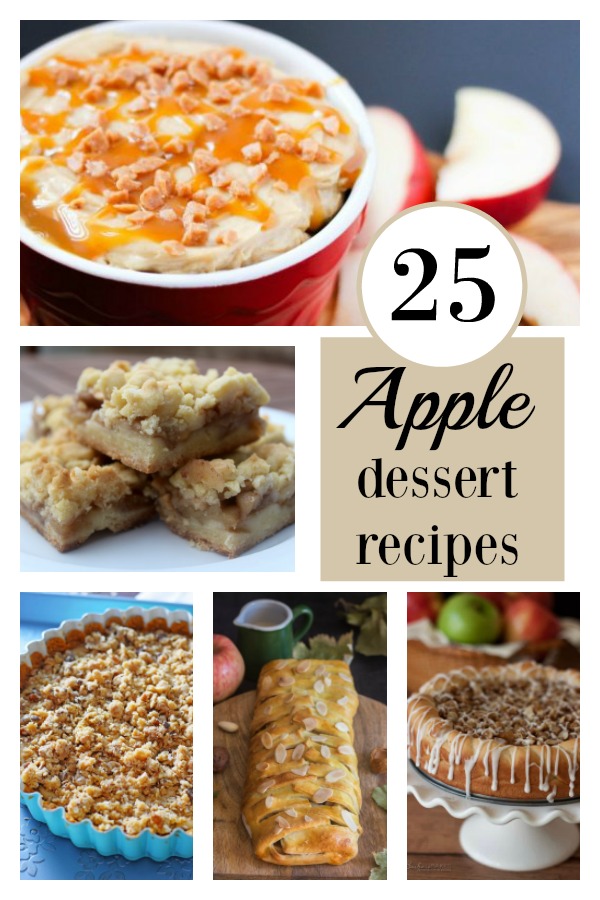 If you have never been to an orchard to pick your own apples before, I definitely recommend you try to find one near you and give it a try! There is nothing quite like choosing the very best apples right from the tree. It doesn't get any fresher than that.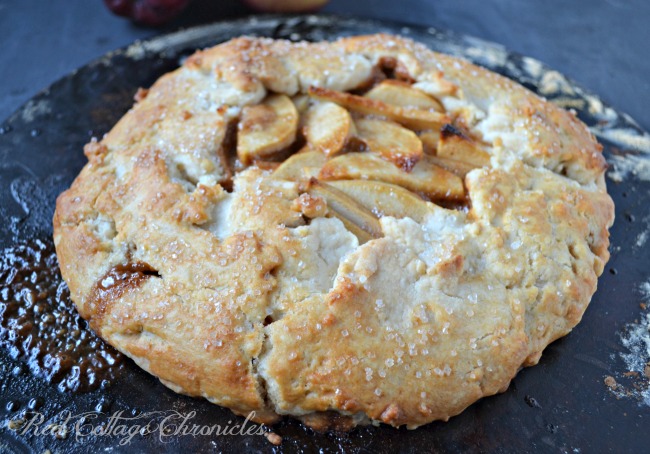 This rustic caramel apple tart is one of my families favorite, and one of my favorite since it is so easy to make!
And, if you pick to many, there is even a recipe for canning apple pie filling and one for making apple butter. Two great ways to preserve autumn's harvest to enjoy throughout the winter!
25 Apple Dessert Recipes
25+ Apple Recipes
More than 25 apple dessert recipes that will have you baking all season long!
Pumpkin spice might be concerned the unofficial flavor of autumn, but give me some good apple recipes and I am a happy camper!
Thanks for stopping by today. I would love to know which one of these yummy recipes you are going to make first. Leave me a comment and let me know!
Be in the know! It may be a delicious recipe, a stunning tablescape, or decor tips to make your house a home! Simply click here to subscribe. I never sell or share your information, and you can unsubscribe at any time!