Oh, how I have struggled this year to find an eating plan that works for me (and my family). Trust me, I have tried several. All of which have given many people amazing results, but for one reason or another just did not make sense to me personally. A couple of these of required cutting out whole food groups entirely. And, while this works wonderfully for many people, I just cannot wrap my head around the concept. I like milk, I like grains and while I certainly need to cut way back, I like sugar even if just in the form of a natural sweetener. I really wanted to love these eating plans but there is no point in setting myself up for failure with a lifestyle I know I cannot maintain (and be happy about it!).
However, that doesn't mean that I don't recognize that as I approach my 50th birthday later this year that time is running out to make a big change in the way I eat to help ensure a long and healthy life!
Luck would have it one morning as I was watching Breakfast Television Toronto, a home economist and cookbook author Mairlyn Smith was on and talking about healthy food choices. Well, actually she was talking about national fart day, but that is a whole other story!
She referred to a book she and Liz Pearson, a registered dietician had published a few years back and something about it resonated with me. The book is called "Ultimate Food for Ultimate Health….And Don't Forget the Chocolate!". I had to order it from Chapters and read it cover to cover in just a day or two when it arrived. It has really given me some "Food" for thought!
I cannot even begin to tell you how glad I had tuned in that day! This book has been an eye opener.
I never would have thought I would have been eating a spinach and strawberry salad for dinner……and actually loving it!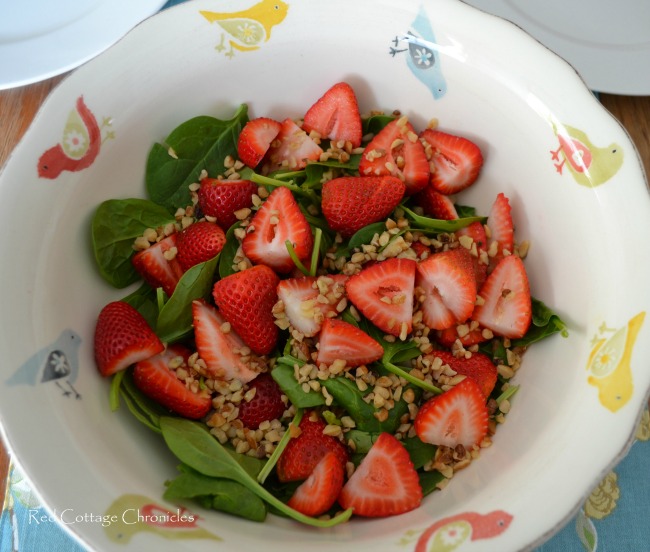 I added hormone and antibiotic free, grain fed chicken breast for protein and a balsamic vinegar dressing recipe from the book which I doctored a bit to fit with ingredients I had on hand.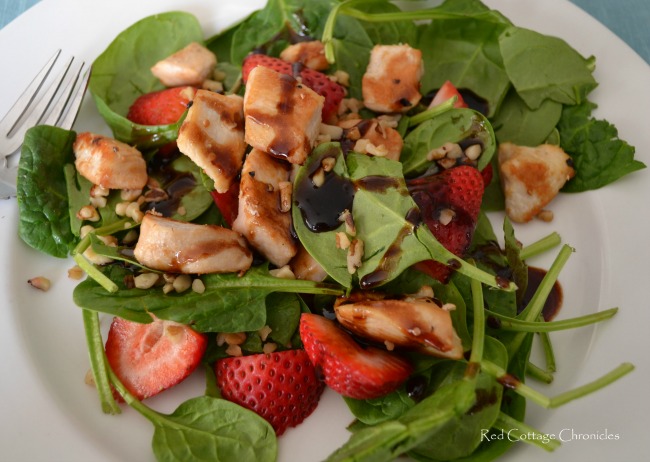 The whole book made sense to me. And, it was educational, written in plain English yet full of research highlights and nutritional facts. It really is a road map on how to eat healthy in an unhealthy world.
I am happy to report that after only a week of incorporating the things I learned from the book, trying a few recipes and making sensible choices based on my knew found knowledge, I am down 4 pounds. I have slept better the last few nights, and I am not craving sugary foods half way through the morning.
I have always loved roasted cauliflower, but this time added some green beans and a few spices, all which added major flavor and huge health benefits!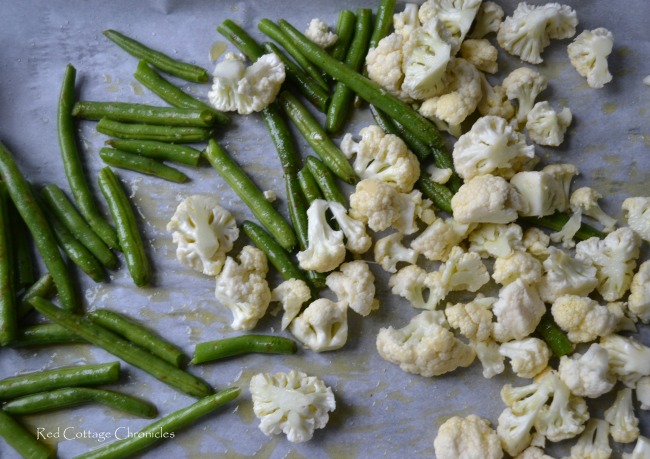 Long gone are the days when I considered salt and pepper the only necessary seasonings!
Rounded out with some grilled chicken breast and brown rice was another filling and satisfying meal.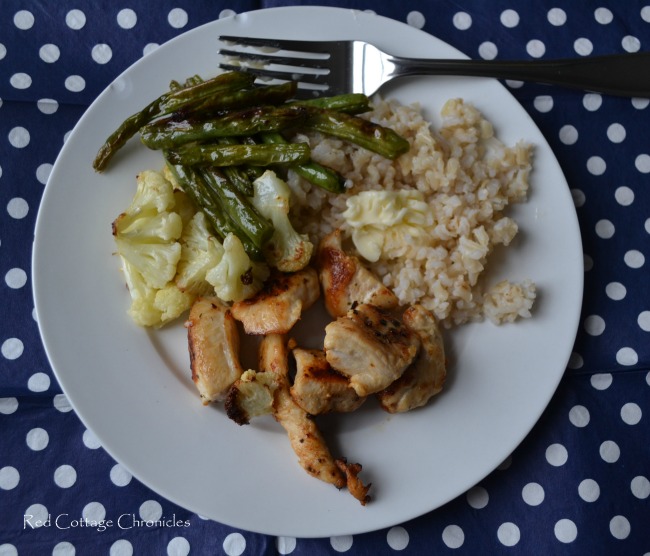 Maybe it is the way I am wired, but if an eating plan tells me I have to cut the sugar out completely to see and feel success, you can bet I want to eat everything and anything loaded with sugar! Well, I realized about 4 days in this week that my intake of refined sugars was barely perceptible! It sure beats two chocolate bars and a can or two of coke a day.
The book is broken down into sections on good fats/bad fats, phenomenal fruits and vegetables, spices and seasonings, whole grains, and several more. It also is full of family friendly, delicious recipes, plus a 7 day eating plan for those who need a more regimented approach! The recipes are easily adaptable in many cases, to what you have on hand.
Ultimate Foods For Ultimate Health: And Dont Forget the Chocolate! (affiliate link)
* has changed the way I look at how I fuel my body, and why making bad choices are detrimental to my health.
This smoothie recipe has become a breakfast favorite and keeps me fueled until lunch time. I do sneak in a healthy snack around 10:30 just to keep my blood sugar stable, but I have to admit I now have to remember to eat it. I could easily go until lunch on the smoothie alone!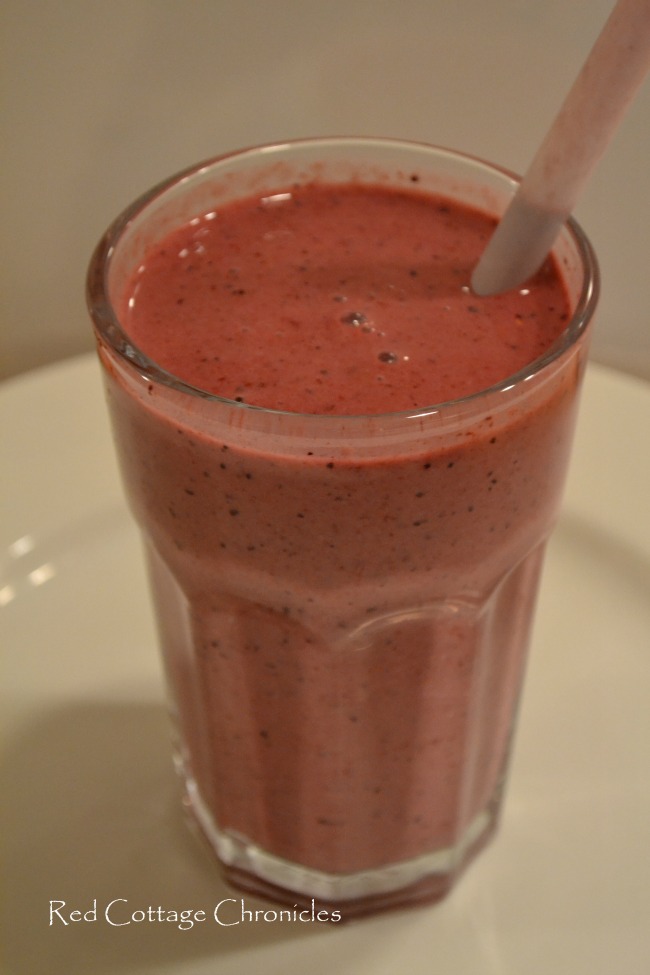 Pomegranate juice, high protein organic greek yogurt (with probiotics), cinnamon, a splash of milk and frozen mixed berries whips up this healthy smoothie that is so delicious.
This eating plan works perfectly with my menu planning, and while I have been spending a bit more on groceries each week, we have almost zero waste at the end of the week. I used to buy loads of produce with good intentions and end up throwing most of it out into the compost bin.
I have found a great source for grain fed, hormone and antibiotic free meats. I am learning to incorporate a protein source into the meal instead of making it the star of the meal. This has actually cut down on the amount of meats that we buy and hence help offset the higher cost of organic fruit and vegetables.
We actually used up all the little tidbits of veggies in the fridge by making a whole wheat crust veggie pizza! Two of us don't like mushrooms! Some grape tomatoes, spinach leaves, bell pepper and a bit of cheese made a filling dinner.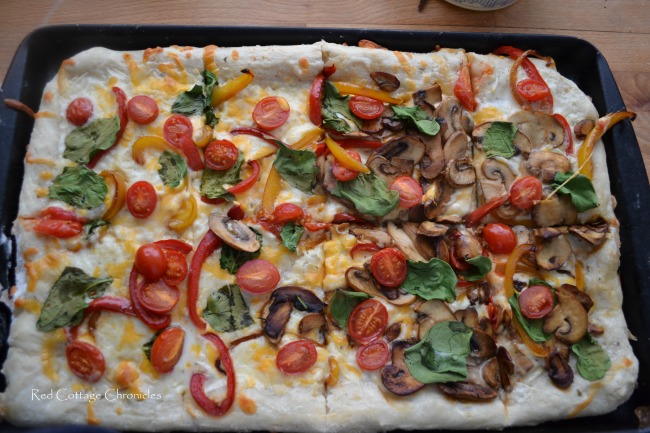 If you are thinking about a more healthy lifestyle I would encourage you to look into Ultimate Foods For Ultimate Health: And Dont Forget the Chocolate!
(affiliate link)*. Even if you are curious about how foods and spices benefit our body and overall health, this is an excellent read.
Since this book was published in 2008 coconut oil is not promoted as a good fat, and I am okay with that, but since new research has emerged they may or may not have changed their opinion. Personally I have yet to jump into using it because I am perfectly happy with using olive oil, but I am not adverse to using it either, in moderation of course.
I know this book will be referred to over and over again as I work to educate myself on making healthy food choices. I love that it is written by Canadian authors, one of which was a member of the Second City Comedy group early in her career!! I mean who else could go on public television and talk about National Fart Day!
Until next time…..
Maureen
* if you make a purchase through clicking an affiliate link, I will receive a small commission, which helps with expenses in publishing Red Cottage Chronicles!

b1e842bbcca2ceb6cb25d767e30aefb8fc4532cd5c6c431542