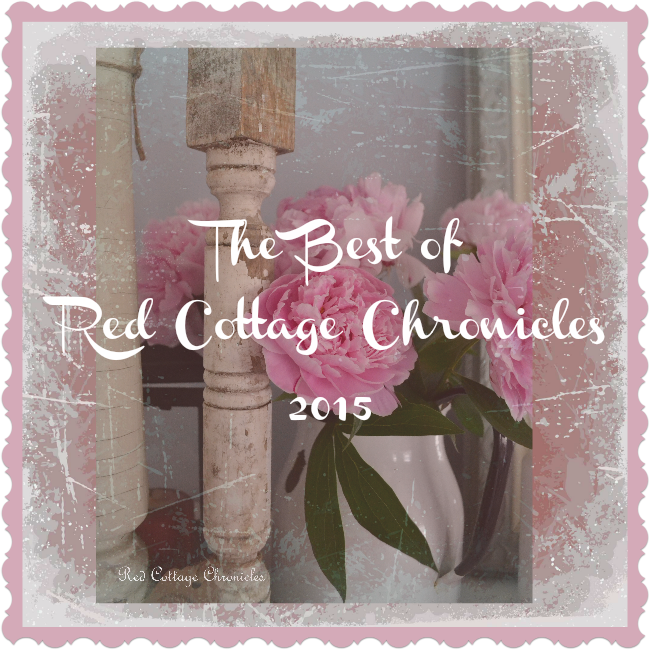 It has been a busy year here at Red Cottage Chronicles! As I look forward to 2016 and even more fun projects, today I am delighted to share with you the most popular posts of 2015.
This year we did two major projects for our friend Leslie. Both results were pretty dramatic and it gave me great pleasure to help her cross a few things of her to-do list! Needless to say both of these renovations were very popular with our readers this year.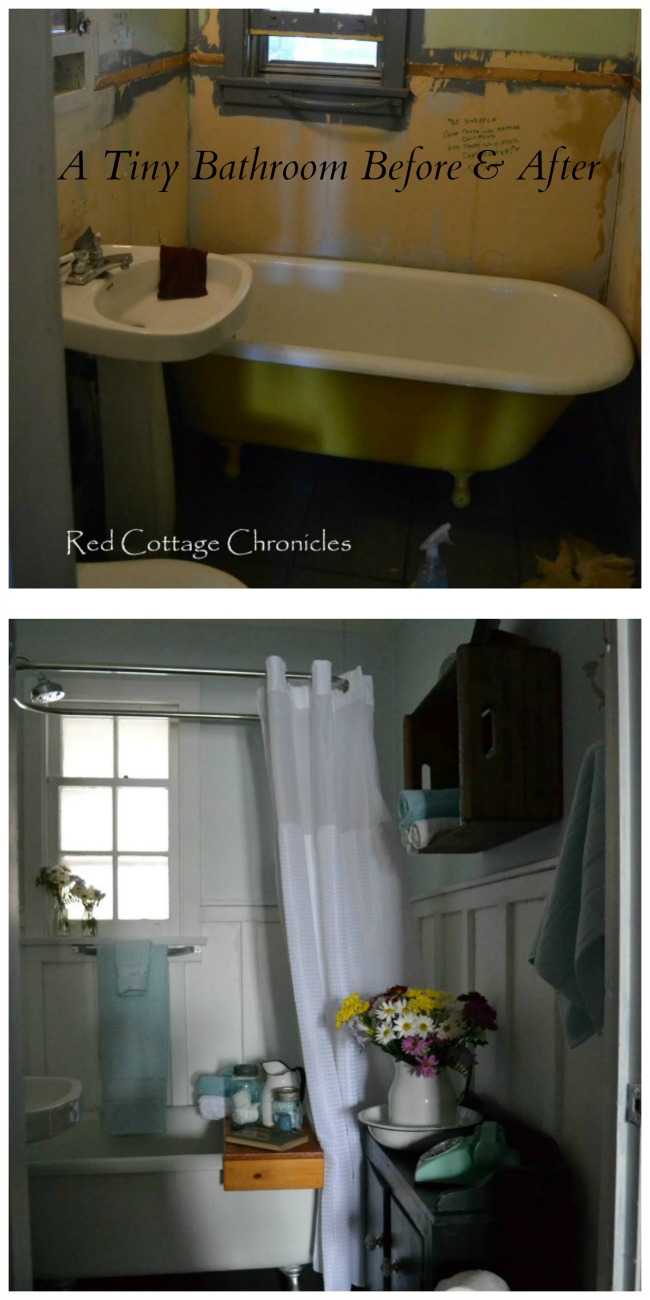 Early in the year we gave her bathroom a total makeover. You can see the reveal here.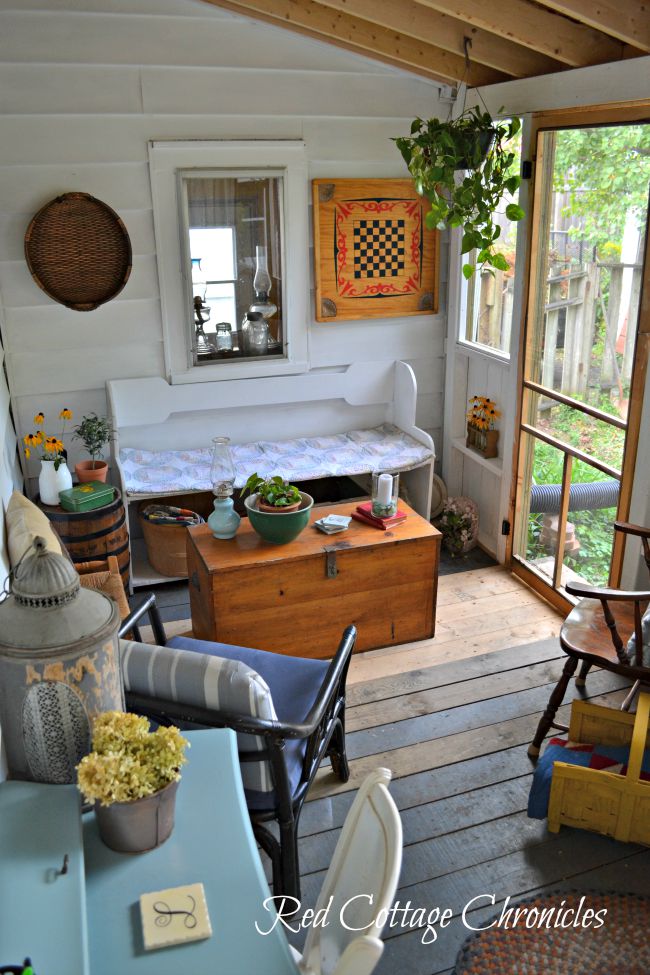 In the summer we tackled her screen porch, which ended up being a total tear down and rebuild. Give Tim a construction project and he is a happy camper! Here is the reveal of that projects.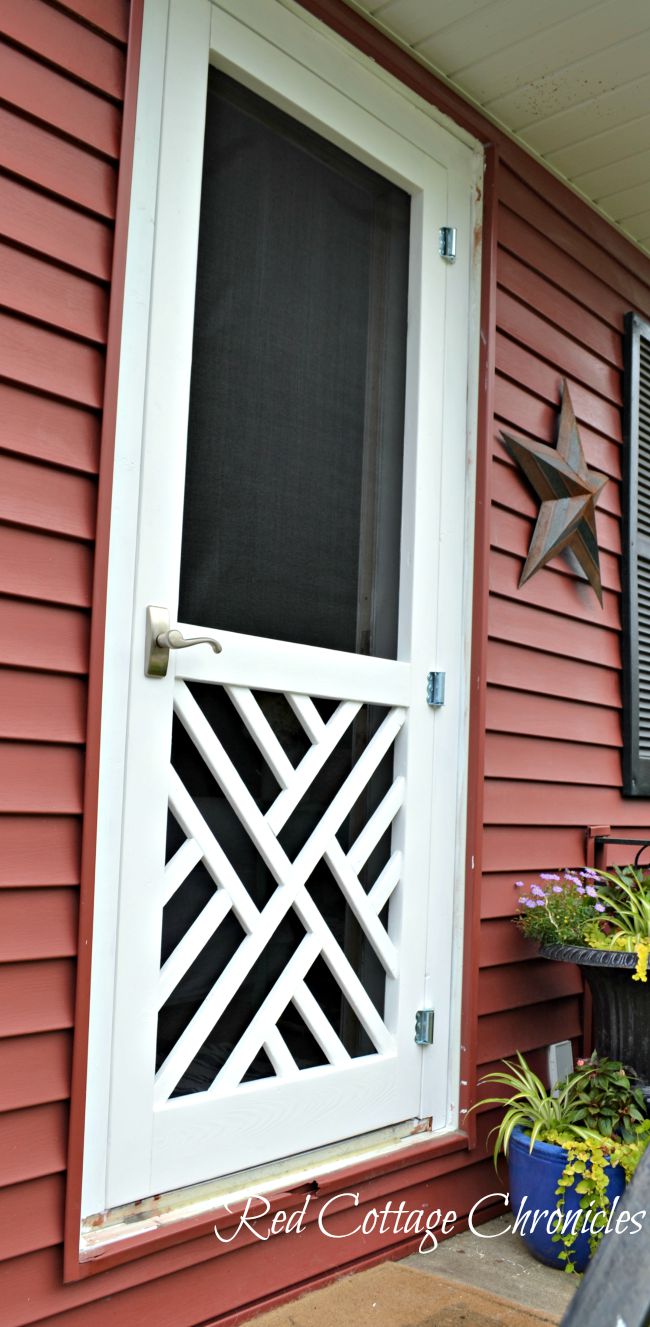 When it was decided we needed a new screen door I talked Tim into building me one. I knew it would be better quality than anything we could have purchased in our budget. He had never tackled a project like this before and he was a little daunted by having no plan to follow, but we couldn't be more please with how it turned out! I posted a tutorial to make it a bit easier for anyone who wanted to try this door style.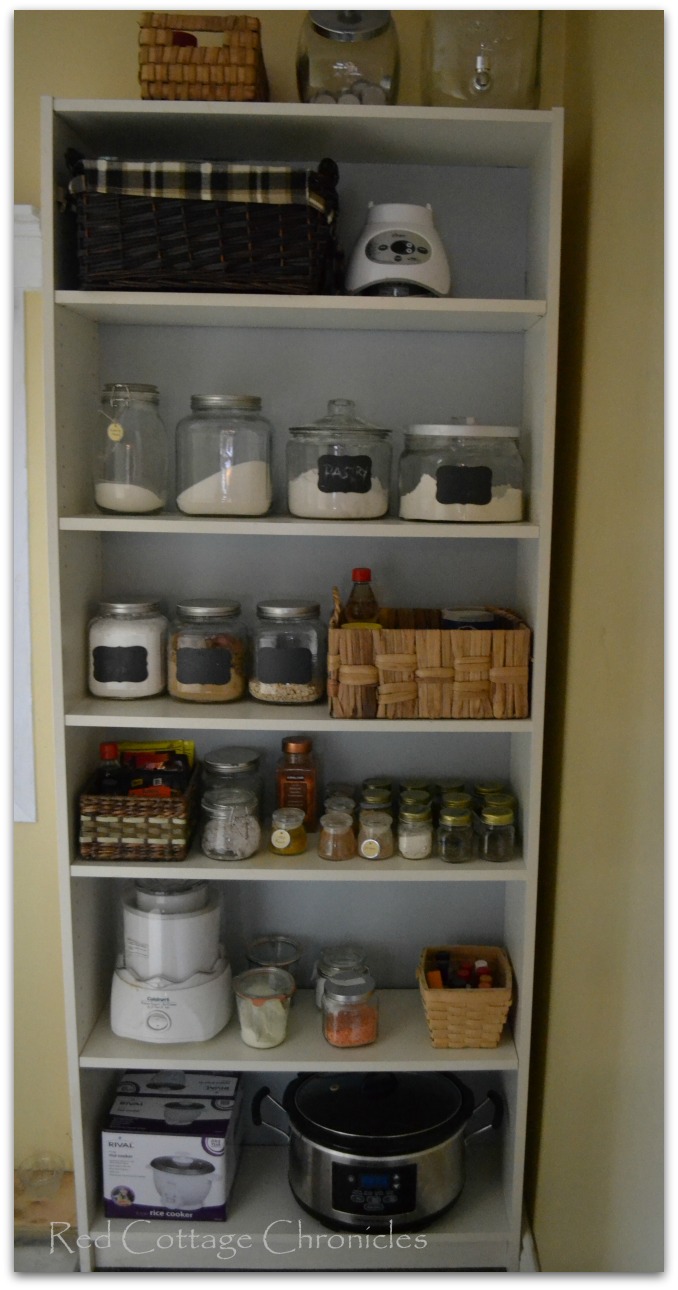 When you live in a small home storage space is prime real estate! With no pantry to speak of in the kitchen, I decided to re-purpose an old Ikea Billy bookcase to serve as a pantry. Just having a bit of a pantry space is one thing, but organizing it made all the difference.
There was no shortage of recipes on the blog this year. Here is a look at some favorites.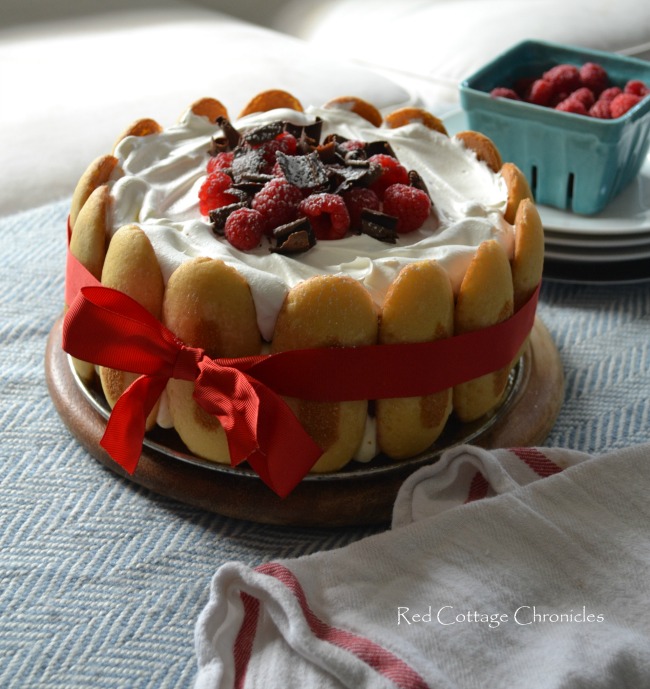 This Vanilla Berry Charlotte makes for a pretty and delicious spring dessert!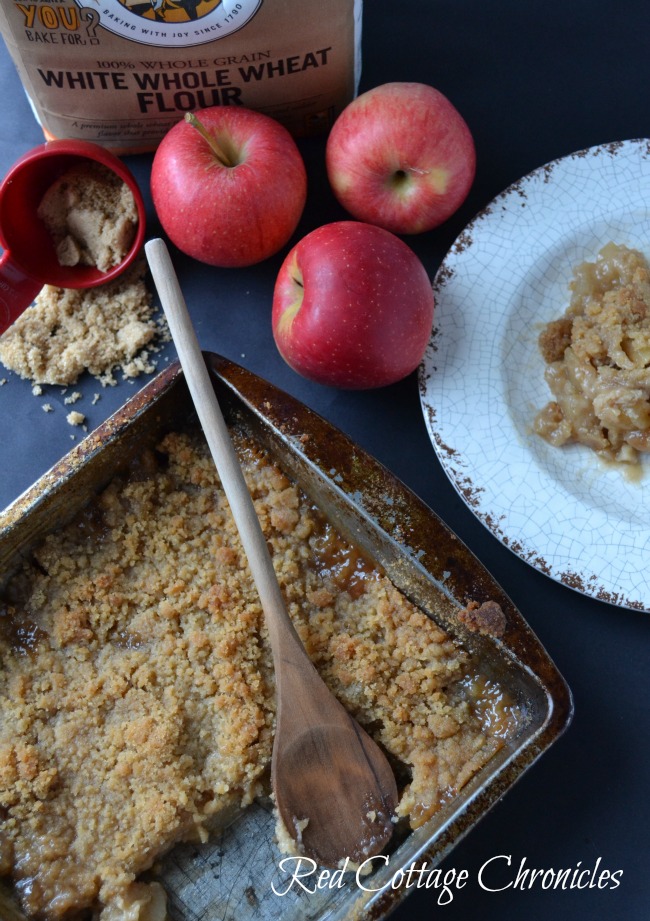 What could be better than apple crisp? How about Caramel Apple Crisp made from apples picked fresh from the farm!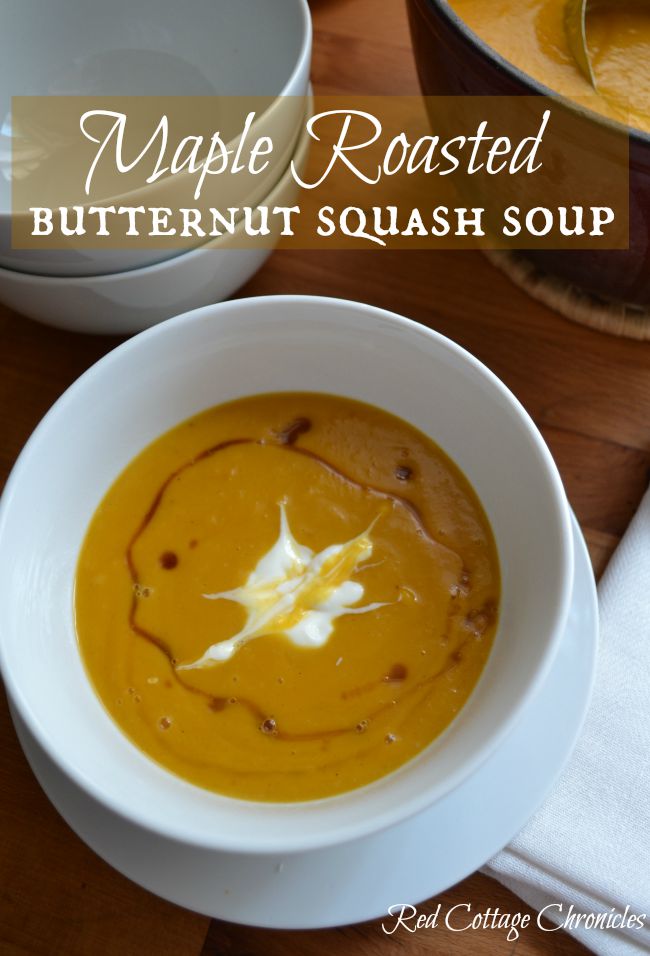 Maple Roasted Butternut Squash Soup has become a cold weather favorite.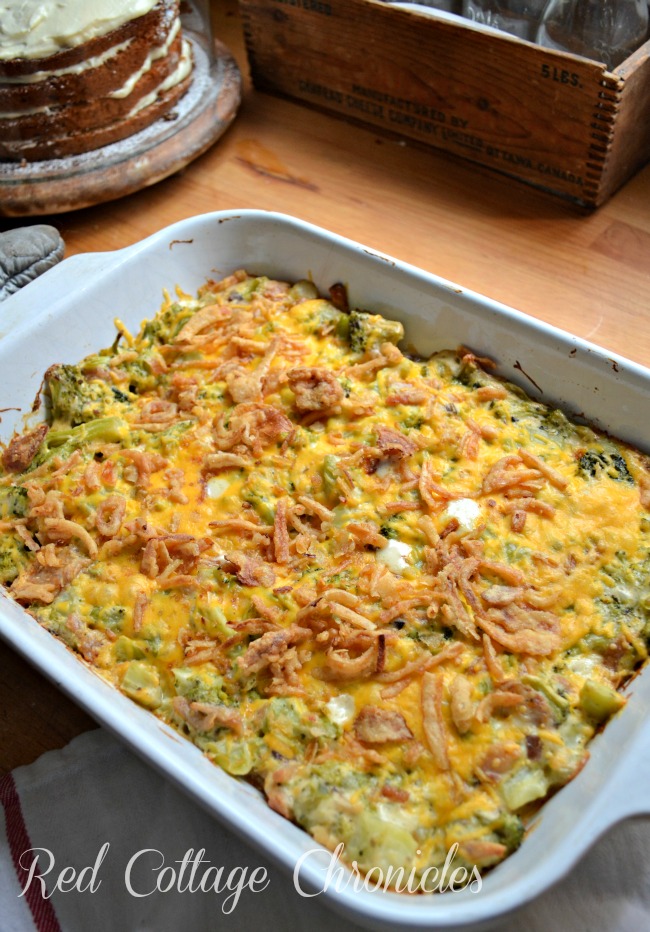 In October I introduced a feature called Taste of Home Tuesday, which turns out is very popular! This Cheesy Broccoli Casserole is one of the recipes that quickly became a favourite with our readers.
I am linking up with Rhoda at her blog Southern Hospitality where a whole host of bloggers will be sharing their Best of 2015 posts! Won't you take a minute and pop over for a visit to her showstopping blog!
Until next time….