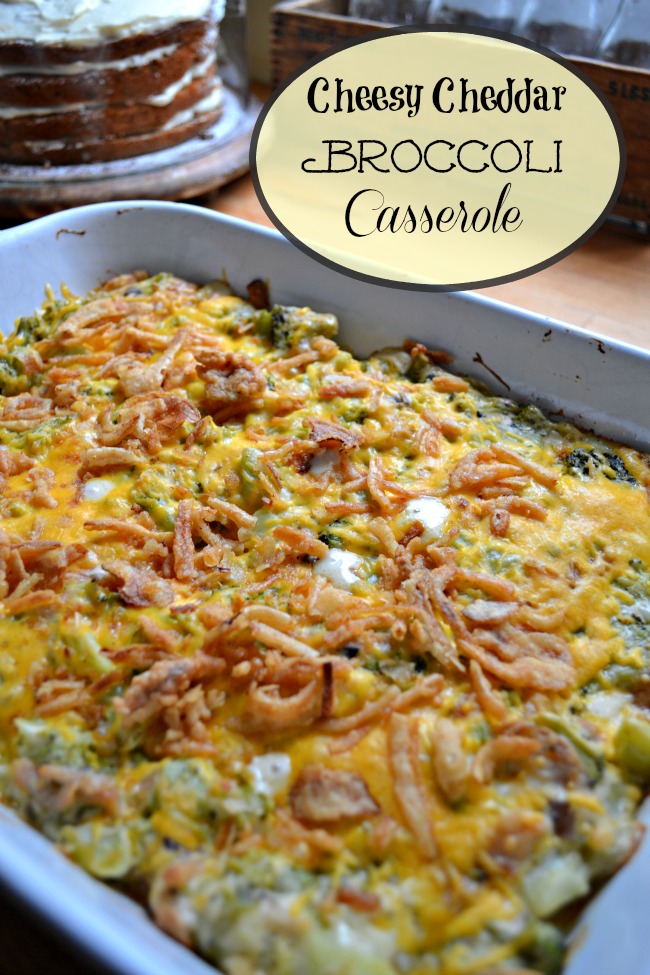 Back again for another Taste of Home Tuesday!  If you haven't had a chance to explore the vast database of recipes over at TasteofHome.com make sure you do so soon!
And while you are there why not join the Taste of Home Community.  Lots of groups, forums and favorite blogs to discover.
If you missed last week's recipe for Caramel Pecan Shortbread, you can find it right here!
Since yesterday was Thanksgiving in Canada, earlier last week I was perusing the recipes to find a side dish that would feed a crowd and was a little different than something I would usually make.
I landed on this recipe, Cheesy Cheddar Broccoli Casserole and my mind was made up!  It made lots of servings, it was creamy, and rich, and crispy, and full of flavor!
I followed the directions exactly as the recipe said and it turned out amazing.  You will find a link to the recipe down below, but I did use low sodium, low fat mushroom soup and light sour cream and cheddar cheese.  Lets just say the pan was cleaned out in no time!
I have a feeling this will become a favorite around our dinner table.  Such a great way to get in a healthy serving of broccoli.  And, by using the lower fat versions of soup, sour cream and cheddar cheese it kept the fat and calorie content down without sacrificing any flavor.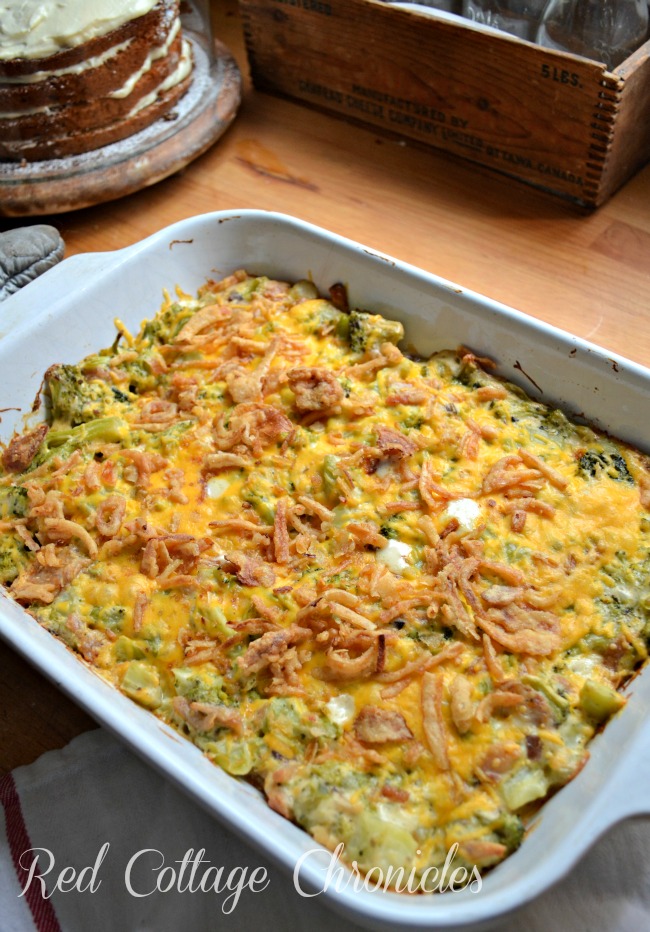 What are you waiting for?   This Cheesy Cheddar Broccoli Casserole recipe is rated 5 stars over at Taste of Home with over 35 reviews!
It has only 5 ingredients and took no time at all to put together.  Doesn't get any easier than that!
Until next time….
Maureen