What could possibly represent the flavors of summer more than lime, melon and white wine? Put them all together and you have a delicious and refreshing white wine sangria that will easily become your go-to summer beverage.
I am always looking for a way to enjoy citrus flavors in the summertime. Well, all the time if truth-be-told! This Triple Lemon Layer Cake is just one example of my obsession!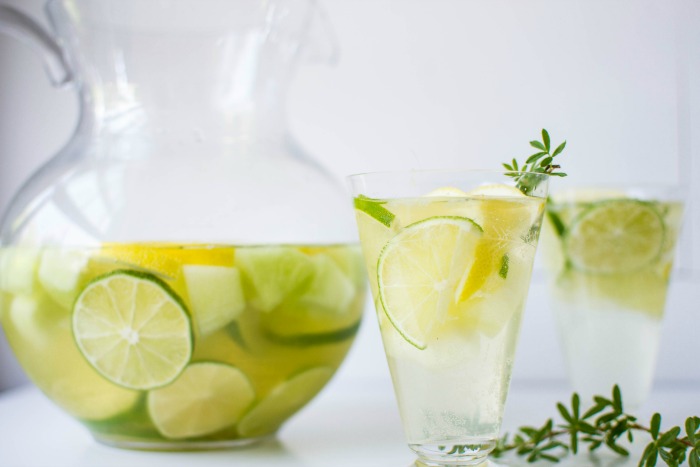 I rarely venture outside of my favorite wines, and those who know me, know that I stick to varieties such as Reisling or Gewurztraminer as they tend to be a bit sweeter.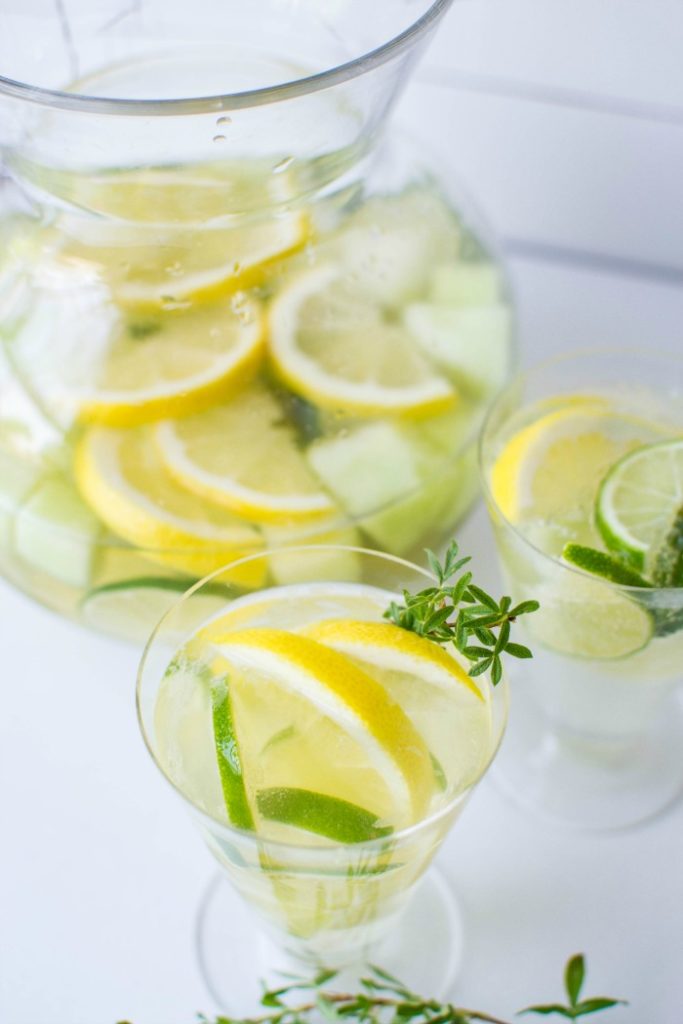 I recently discovered a new-to-me type of wine and after reading more about it and tasting it, I knew it would be perfect for a white wine sangria infused with citrus and melon.
Chenin Blanc (pronounced shen-nin blonk) is the variety of grape and I purchased an inexpensive South African variety Boschendal's The Pavillion Chenin Blanc at just $11.55 a bottle. And, it just so happens to have aromas of citrus and melon!
What I love about sangria is how easy it is to make. Oh, and how pretty it looks to! And, did I mention how delicious it is!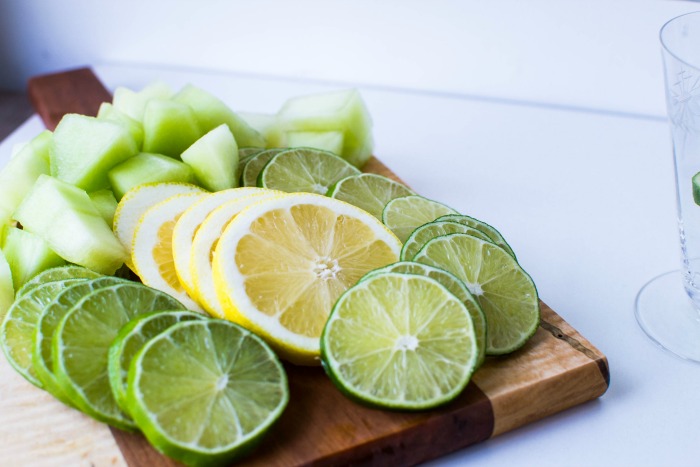 4 limes, 1 lemon, 2 cups cubed honeydew melon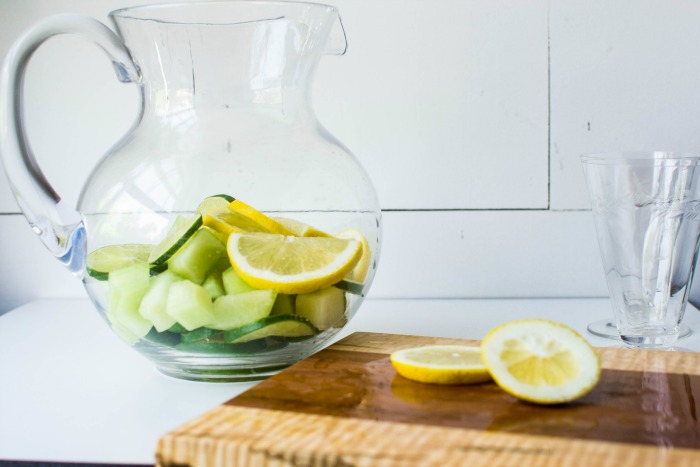 Add fruit to a large pitcher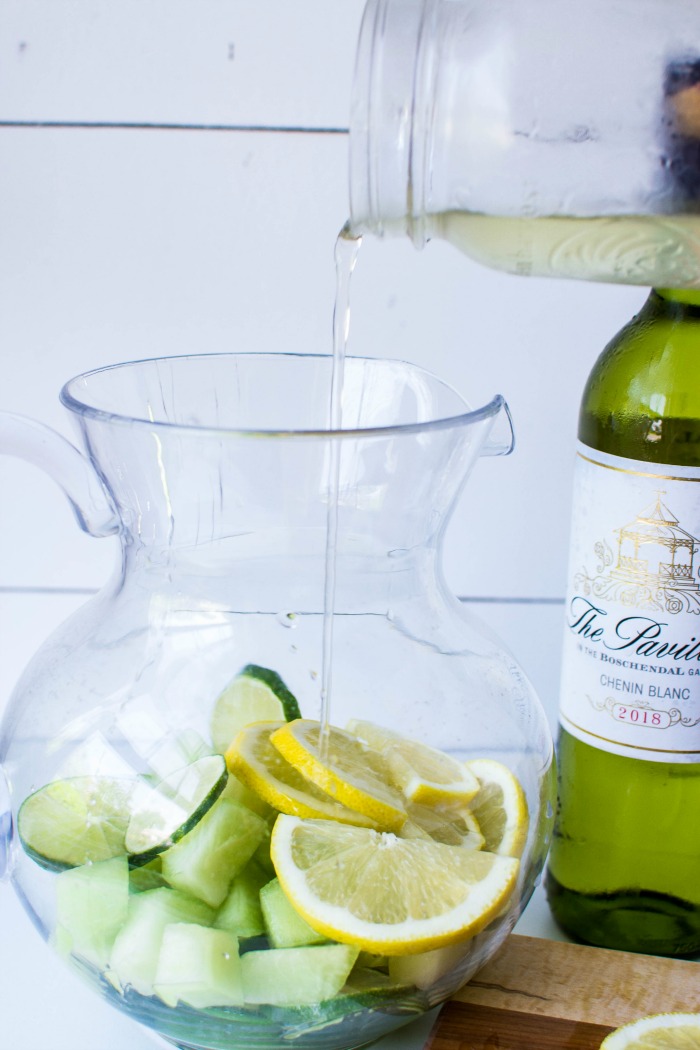 Pour in 1 cup lime simple syrup (recipe below)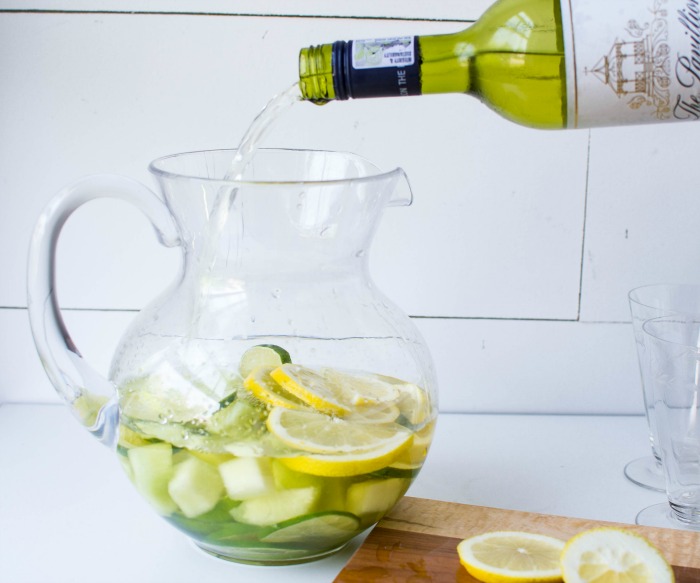 Add 2 750 ml bottles chilled Chenin Blanc white wine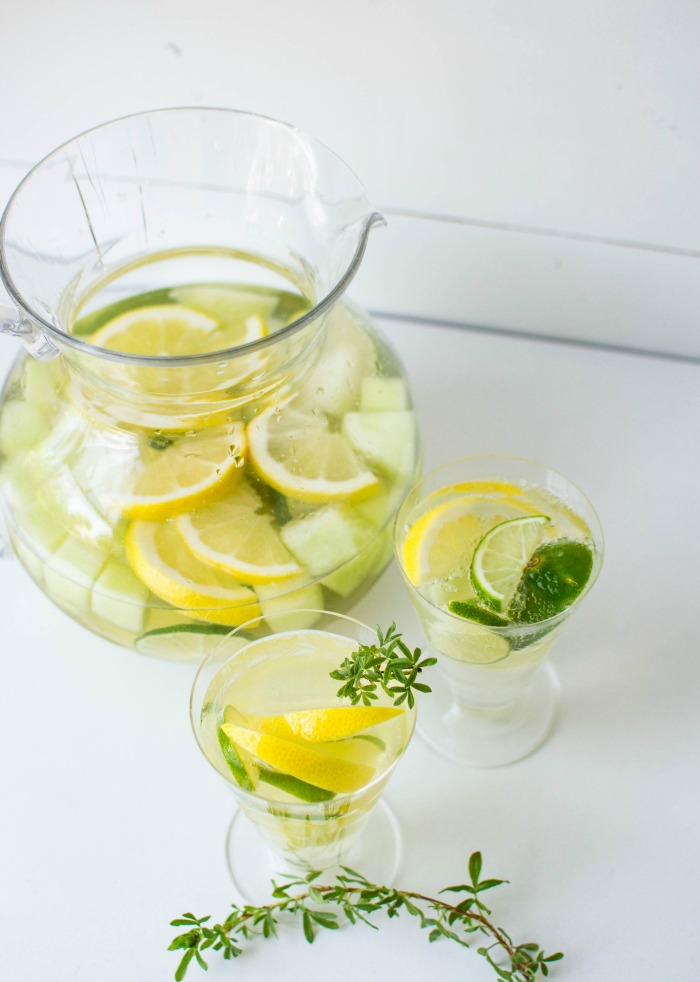 Stir and chill for 2 hours. Pour into glasses filled with additional lime slices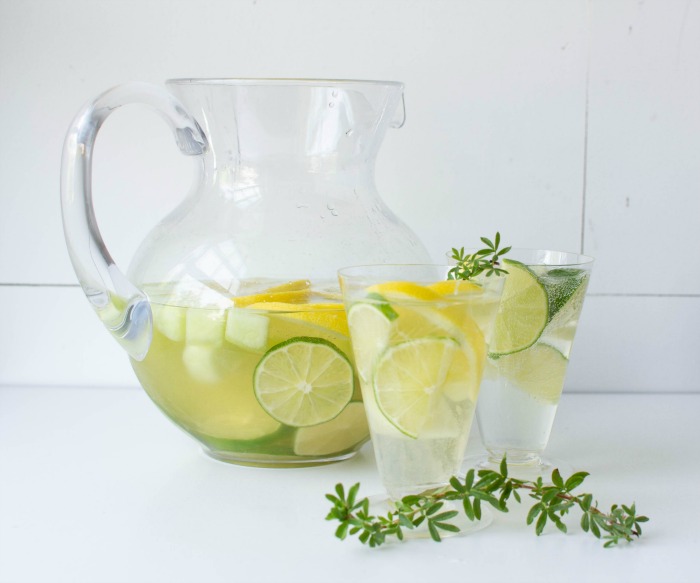 A crisp, fruity and refreshing white wine sangria that is just the right amount of sweet. I have a feeling I will be making this several times before the summer is over!
You can substitute one bottle of sparkling water in place of one of the bottles of wine to lighten it up a bit.
This is so fruity and delicious, be sure to always drink responsibly and NEVER DRINK AND DRIVE!
See the full recipe below.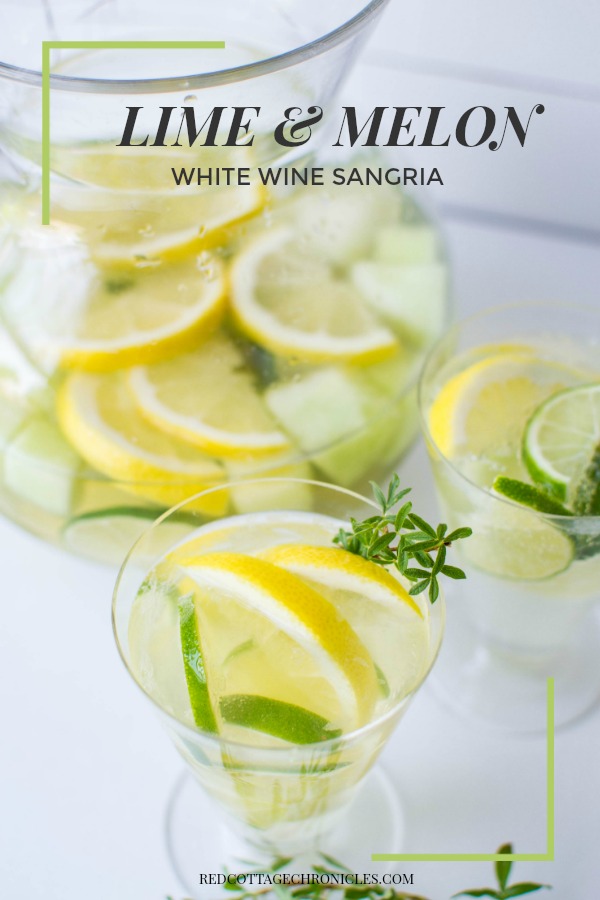 I truly appreciate you taking the time to visit me here at Red Cottage Chronicles. Feel free to subscribe to receive each new post in your in box (2 to 3 per week). You can unsubscribe at any time and I never share your email information. I also love to read your comments, so be sure to let me know you stopped by!
Until next time…..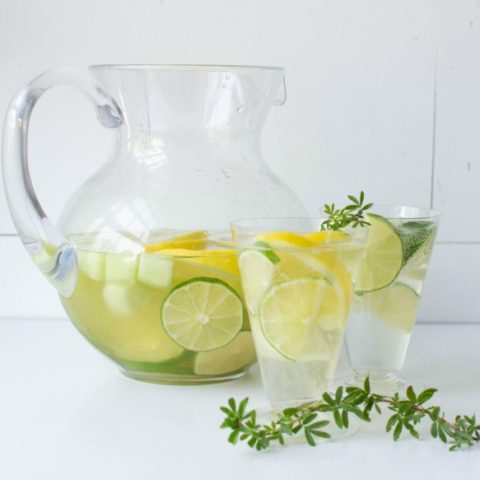 Lime and Melon White Wine Sangria
Total Time:
4 hours
15 minutes
A white wine sangria infused with lime, honeydew melon and lemon
Ingredients
1/2 cup granulated sugar
1/2 cup water
1 + 3 limes, thinly sliced
2 bottles Chenin Blanc wine or 1 bottle wine and 1 bottle sparkling water
1 lemon, thinly sliced
2 cups cubed honeydew melon
Instructions
In a small saucepan, combine sugar, water and 1 sliced lime. Bring to boil over medium-high heat, stir until sugar is dissolved. Remove from heat and let stand 30 minutes. Strain mixture through fine sieve. Discard solids and refrigerate liquid for 2 hours. You can prepare up to 2 weeks in advance.
Add remaining sliced limes, lemon and melon in a large glass pitcher. Pour in the chilled lime simple syrup, the wine (and sparkling water if using), stir, cover and refrigerate for 1 to 2 hours or until ready to serve. Stir before serving.
Notes
This recipe does require chilling time for both the lime simple syrup and the finished sangria, so keep that in mind when you plan to prepare this recipe.