You would not believe the screen porch progress that has been happening at Leslie's house! You can see all the before photo's here!
With demo long since over and one very full garbage bin ready to be taken away from the driveway, construction has been running along smoothly.
Tim and my brother have been working hard but took some time off through the mini-heat wave we had last weekend.
Lets have a look at where we started!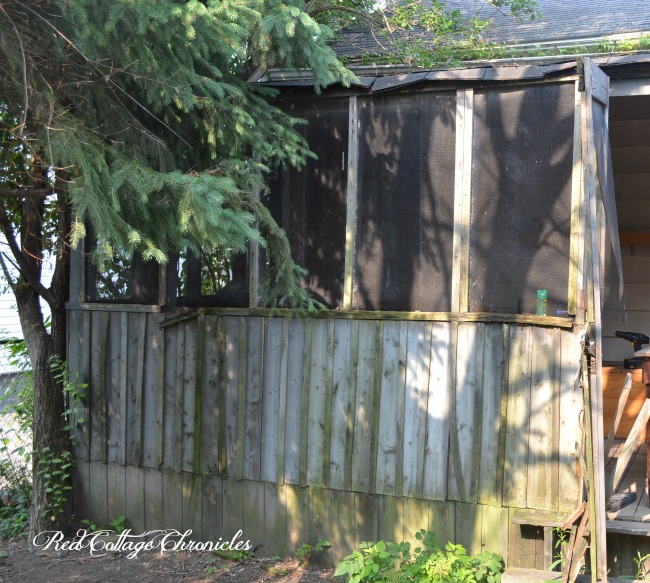 Look'n a little worse for wear!
I think the progress is pretty amazing.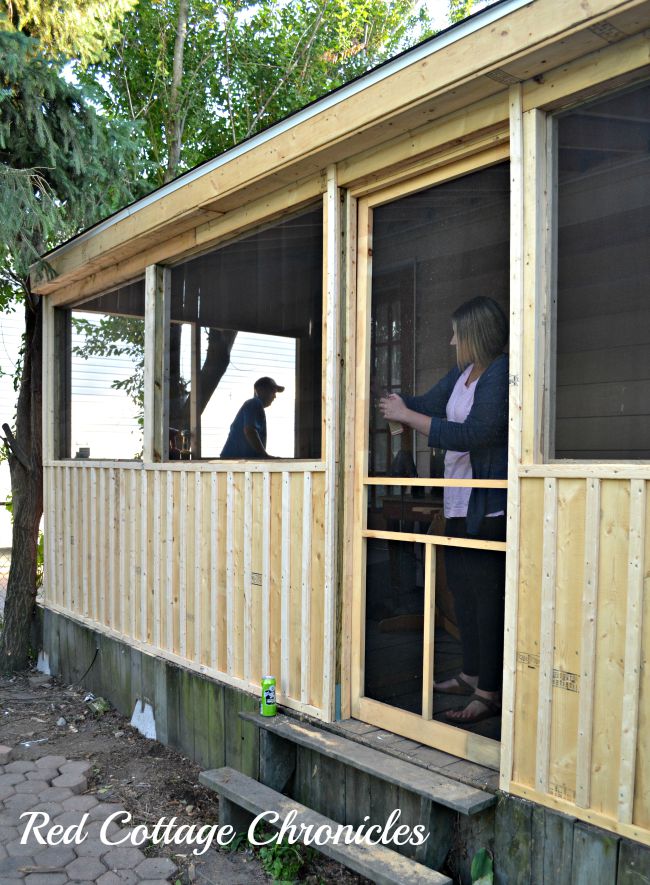 My daughter was kind enough to come offer some quality control! She was checking to make sure the door opened and closed smoothly. What would we have done without her.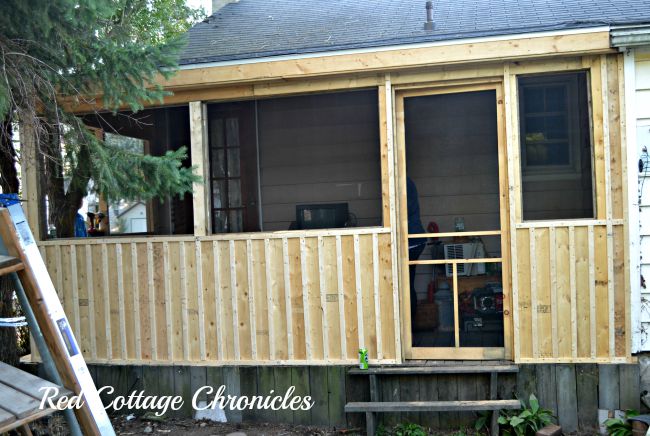 They built the new roof to be in line with house, adding several inches to the inside height. The new shingles are on and we have had a couple of heavy downpours without a drop of water getting through!
A new eavestrough will be installed to run the entire width of the back of the house/screen room.
A bit of sanding to remove the lumber stamps, and a power wash of the existing skirting and it will be ready for a new coat of stain.
The screens fit in so well, you can hardly even tell they are there! A second set of window frames made with plastic will be made to fit over top during the winter.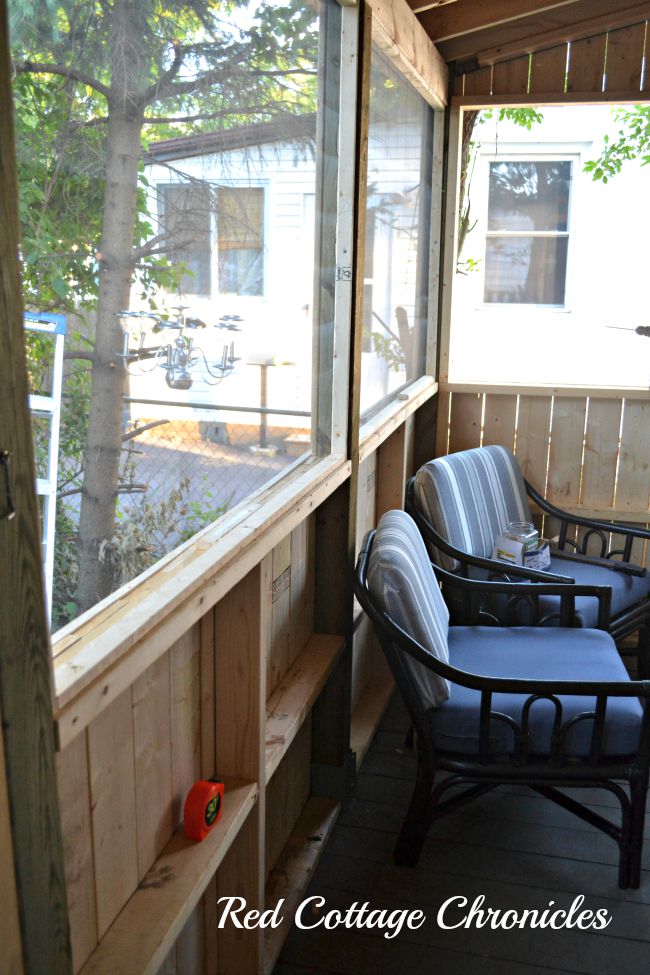 We are pretty much at the finish line with construction, with just the "battan" boards to be installed on the end wall of the screen porch.
When that is finished, the entire inside will get a fresh coat of white paint.
Leslie painted these bamboo chairs a glossy black. The cushions had already been recovered by her mom. The chairs were originally a yard sale find!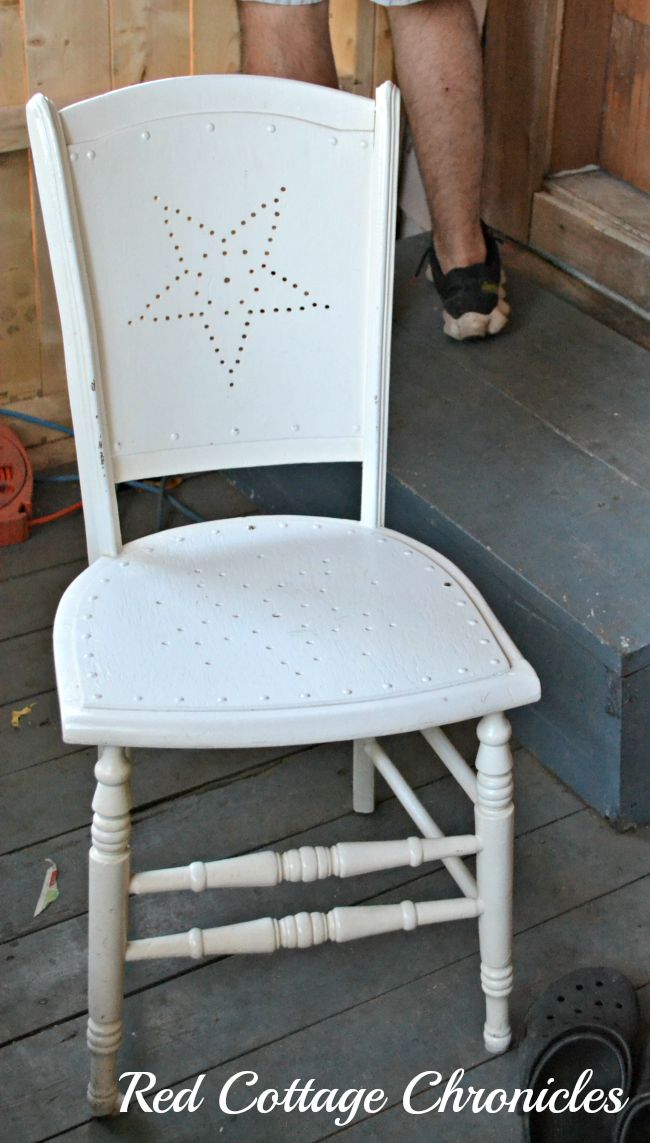 I adore this chair that Leslie picked up at a yard sale this past weekend!
What do you think so far?
My favorite part is almost ready to begin. Wait until you see what we have planned for the inside.
One more week and we should be all done. Lets hope the weather co-operates!
Until next time…..
Maureen