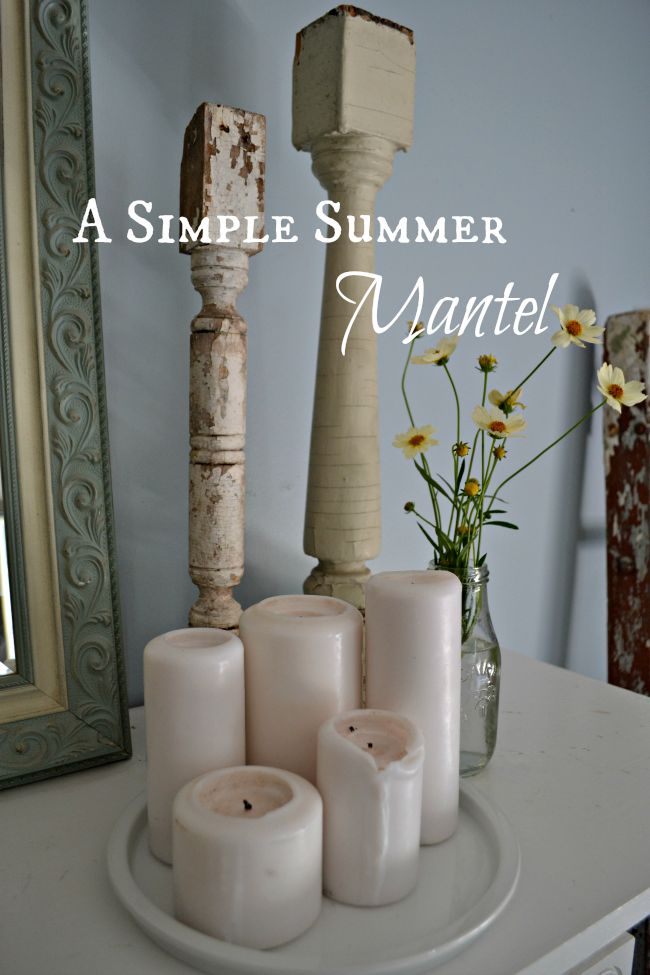 Summer is really starting to make itself known with temperatures reaching 40 degrees (celsius) this week.  The house has had to be shut up and the air conditioning on 24/7.  Not my favorite thing.
Despite the air conditioning things were just starting to feel stuffy and blah!
When things start to feel this way, I find the need to simplify and declutter to give the house a lighter and cooler feel.
The slipcovers have been washed and are back to their crisp white.  Blankets usually draped over the sofa are folded neatly into a basket and magazines and other needless clutter have been sorted and recycled.
The biggest impact is clearing off the fireplace to create a simple summer mantel.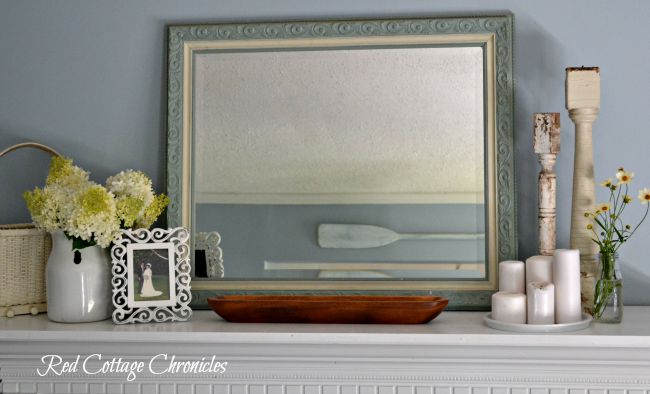 Shades of white and pale green from the fresh picked flowers from the garden lighten up the room.  A natural wood bread bowl keeps the elements a bit outdoorsy.
Since we celebrated our 30th wedding anniversary this past weekend, I even pulled out an old wedding photo to use in the light and airy wood frame.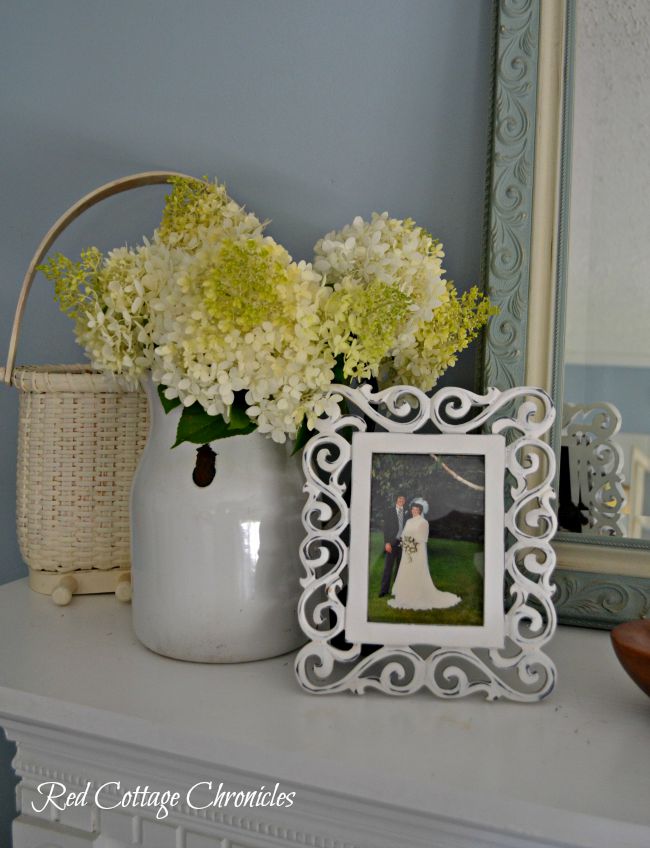 The Limelight Hydrangea's are a favorite in our garden.  They start out a pale off white, eventually becoming a light lime green well into the fall.  When I pick them in the fall I let them dry and use them all winter in my decor.
The wicker basket hides the fireplace remote and candle (bbq) lighters to keep them out of site.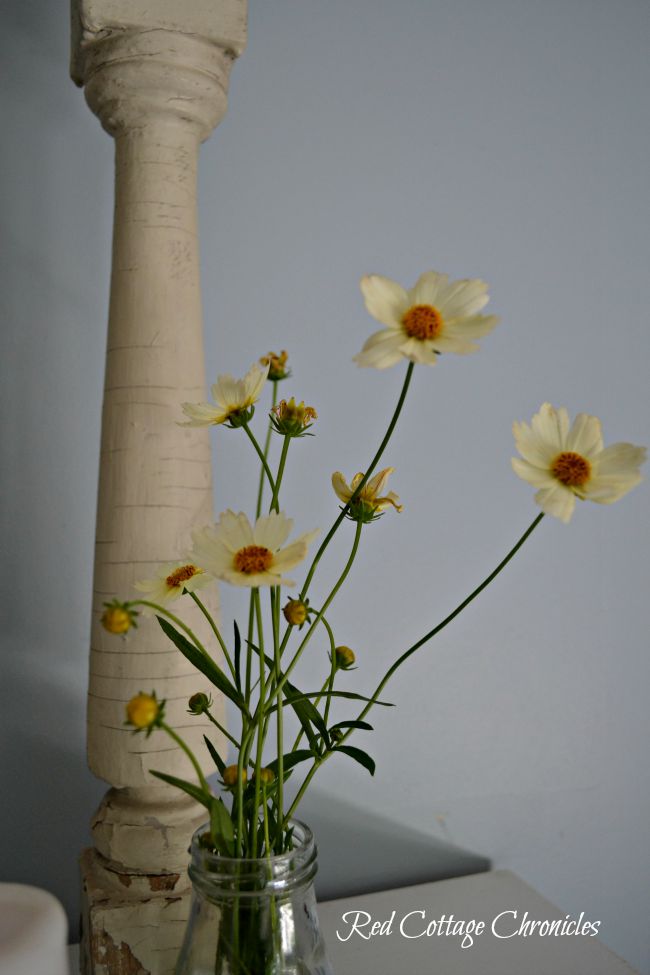 I found a couple of old chippy wood balusters and Tim is going to drill them out in the top so I can add a tea light candle, but for now they just look pretty with the delicate little flowers that grow all over the garden.
The house just feels some much lighter and airier by quieting the decor a bit and keeping the colors light and neutral.
We start a week's vacation tomorrow, and plan to get some major decluttering and simplifying finished.  We will also finish Leslie's screen porch and maybe even start a bit on my kitchen plans!
What do you do in the heat of the summer to make the home feel airy and light?  Please leave a comment to let me know!
Until next time…..
Maureen