Not too long ago our sister-in-law Leslie asked me if Tim would have a look at the roof in her adorable little screen porch.  Okay, she didn't say adorable, but it really is a cute and quiet space in her home that, like many of us lucky enough to have screen porches, enjoy every season for as long as we can.
Some of you may remember Leslie from this bathroom renovation we did this past winter.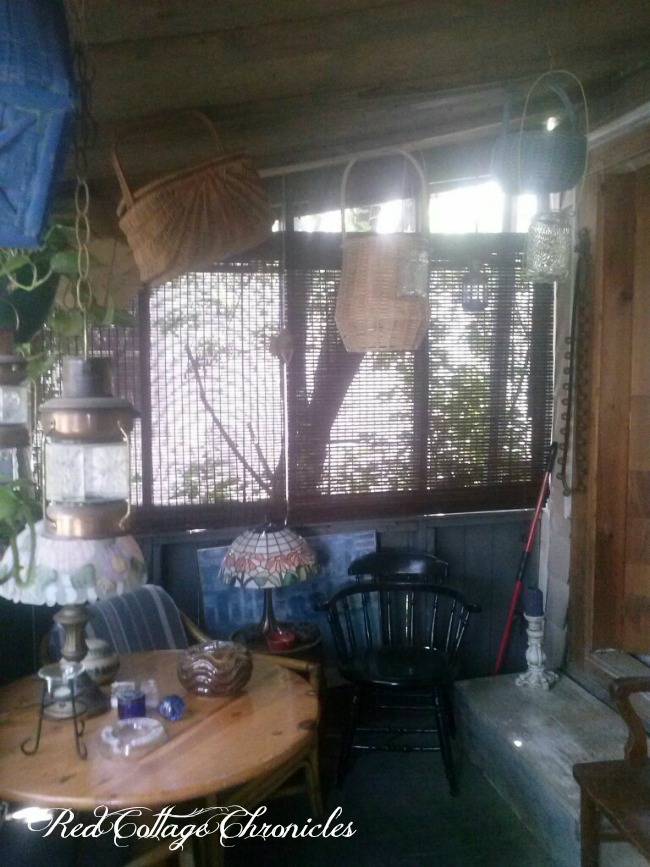 Leslie spends a lot of time in this little screen porch.  It is quite secluded amongst the many trees in her yard.  It feels very rustic cottage like.  All she needs is a lake outside her door.
It even has electricity, which creates some pretty ambient lighting in the evening when the days start to get shorter.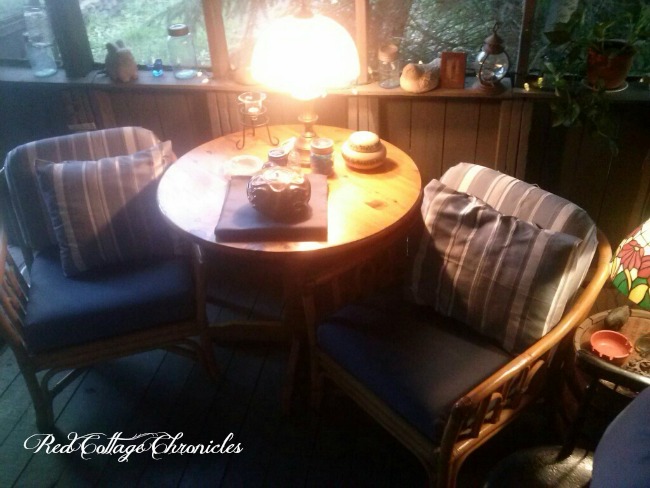 When Tim went to have a look at it, it was very apparent that the old screen porch required far more than a patch in the roof.  The original structure was built more than 20 years ago by Leslie's dad and her then-husband.  Tim discovered that not only did the entire roof need to be replaced, shingles and plywood, but wood rot was quickly compromising the stability of the structure.
And, because my husband loves to build things, project "Breathing New Life Into an Old Screen Porch" was born!
First things first, Leslie got to work clearing it out!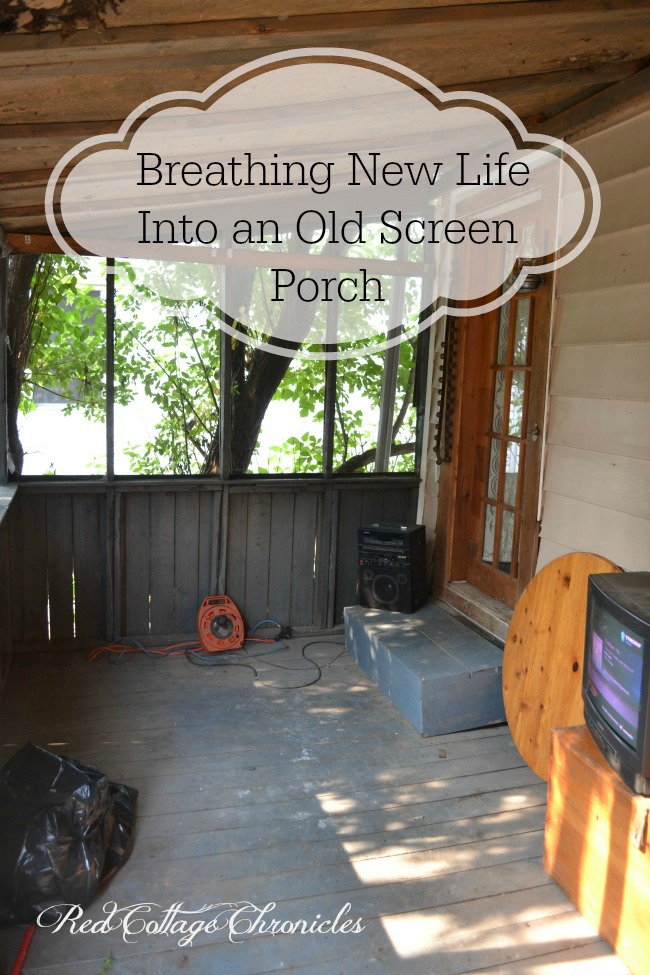 Access to the screen porch from the house is through a French door off the master bedroom.
After taking measurements Tim put a materials list together and Leslie and I went up to Rona on Saturday to place the order.
Tim and my brother got to work on the demolition on Sunday.  Leslie and I watched.
Oh wait.  No.  I gave instructions. Leslie cheered as each old board fell like butter with the bang of a hammer!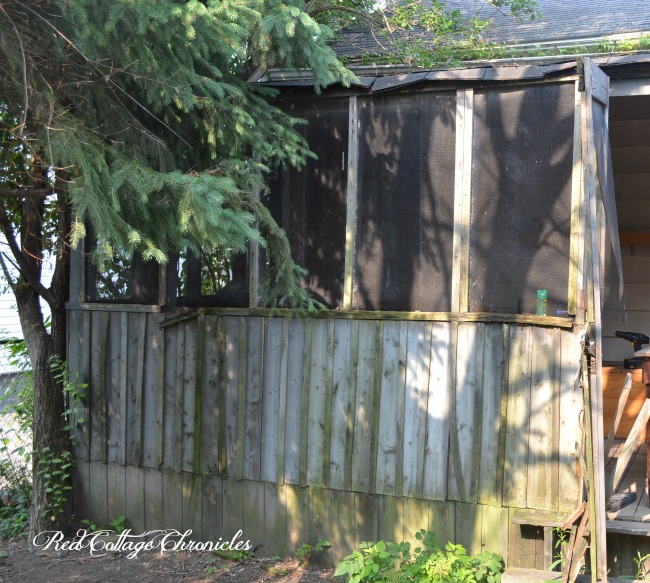 It was down within a couple of hours.  They had a look under the floor structure, and thankfully things looked pretty good under there, he just beefed it up a little with deck blocks and 4 x 4's but otherwise was very stable.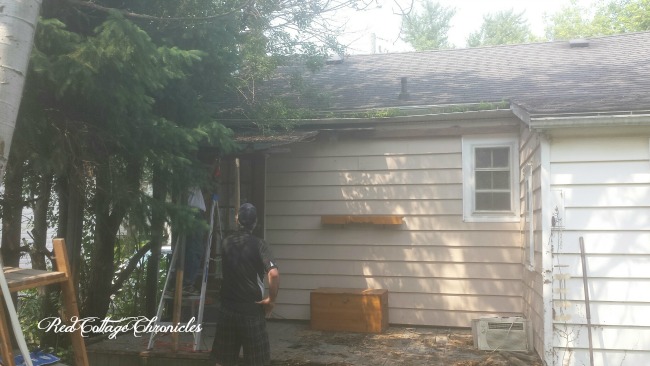 Tim had planned on starting construction this weekend, but he had the lumber order bumped up to be delivered yesterday and he and my brother got to work getting the ledger boards secured to the house.
The plan is to finish construction this weekend.  Leslie will stain the outside a color very similar to what it was prior to demo and then I get to pretty up the inside.
I already had a Screen Porch Pinterest board, but have been pinning more with this project in mind.  We will be painting the interior a bright, fresh white.  Maybe a nice soft colour on the ceiling or floor.
Leslie is so thrilled to have this fresh, new room to expand the living space in her tiny home.  My goal is to make it bright yet calming.
Just like styling her bathroom reno, she already has some amazing things to work with, and I cannot wait to see it all done!  I have already warned her there will be less going back in than what she took out!!
Until next time….
Maureen
 Want to see how it all turns out, subscribe to Red Cottage Chronicles!