My, the time passes quickly when you have a deadline! Here we are in week three of our small bedroom makeover project for the One Room Challenge!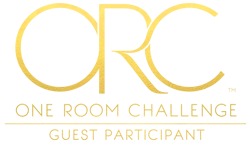 If you are just joining in now, click the links below to follow along from the beginning!
Our small bedroom makeover so far…
Since last week we have repaired and painted all the walls, the crown molding got a makeover, the headboard and new Logan & Cove bed-in-a-box was set up, and we purchased a small tv armoire for just $50!
Let's start with the walls, shall we! We had a few drywall repairs to make and then the painting took no time at all. Definitely one of the few perks of having a small bedroom!
We decided on the Gray Owl, a Benjamin Moore paint colour, but purchased our paint from Rona. I love this paint and use it for most of our projects.
My favourite thing about the colour is that it is a neutral, warm shade of grey that leans just a wee bit green. I wanted a shade of gray that would tone done the blue-gray of the headboard, and this did the trick.
Crown Molding Hack
The crown molding was another fairly easy fix. We have done this in our living room as well, and it makes such a difference in the overall look of the room.
We simply extended the size of the crown by installing a narrow cove molding a few inches below the bottom of the crown itself. Then we painted the crown, cove molding and the area in between white, creating the illusion of a nice wide crown without the hassle or cost of changing what we already had.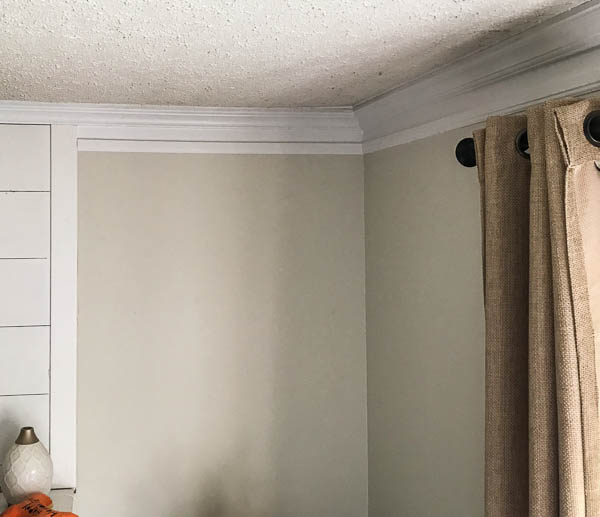 The headboard worked nicely with our existing bedframe, which was another great cost saver.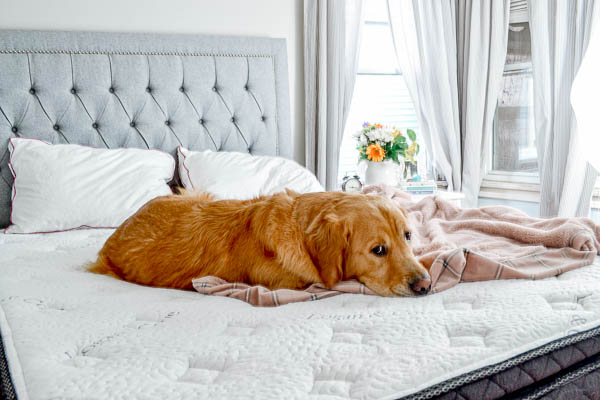 I was still a little skeptical about the bed-in-a-box, but I can assure you I had not reason to be! I will share my full review of our Logan & Cove Hybrid mattress tomorrow, but spoiler alert…..best sleep ever!
Have you ever purchased anything from Facebook Marketplace before? I hadn't, and was a little nervous given the whole COVID situation. But, when I saw this compact sized armoire for just $50 I couldn't resist.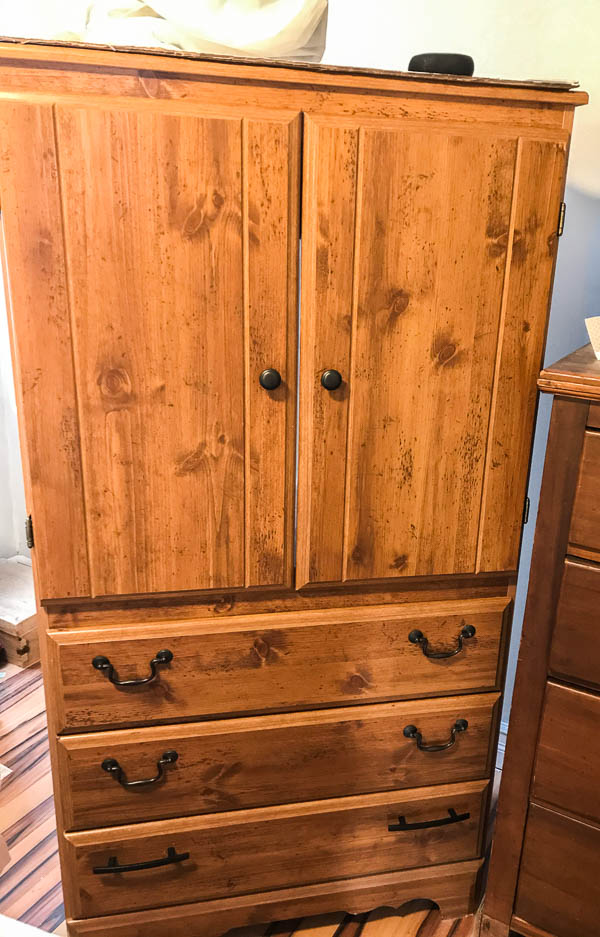 The sellers were lovely, already had it out in their garage, so with the door wide open, and following the mask and social distancing protocols, the transaction was easy and seamless!
It will be getting a complete makeover this weekend with Fusion Mineral Paint, and I can't wait until it is all finished! It is going to add a punch of colour to the room, while still having that English Country feel.
That pretty much sums up week three of our small bedroom makeover!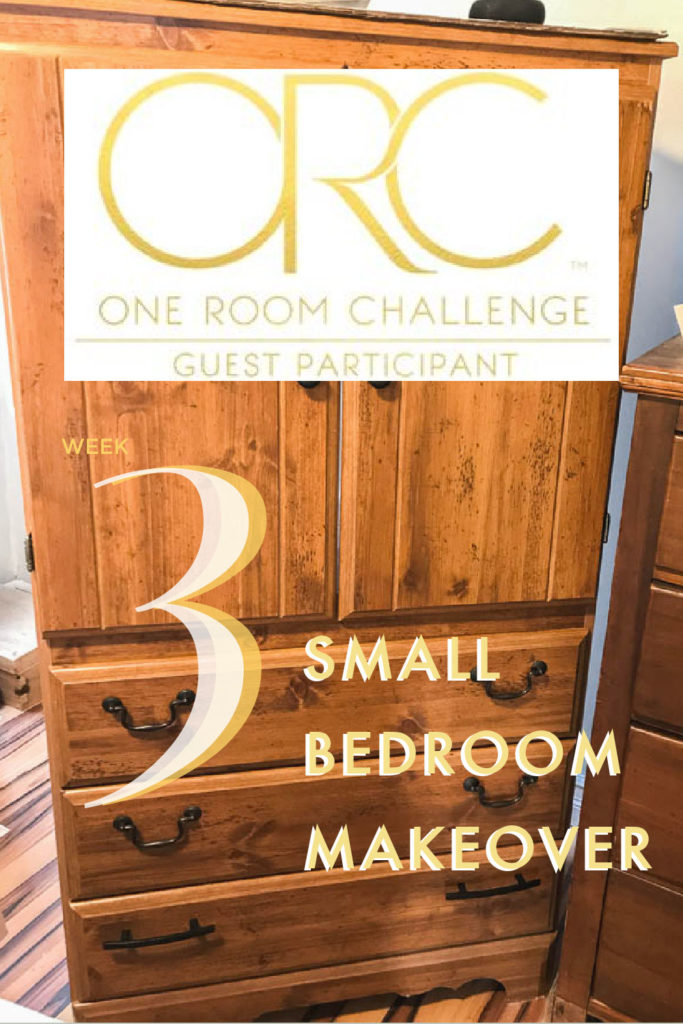 The carpet has been ordered, but we are still in search of dressers that will double as bedside tables. Shopping in these COVID times is a bit of a challenge, but I am hopeful we will find just the right ones.
Be in the know! It may be a delicious recipe, a stunning tablescape, or decor tips to make your house a home! Simply click here to subscribe. I never sell or share your information, and you can unsubscribe at any time!
Until next time…..