Well, that week went fast! Here we are at week 2 of the One Room Challenge, and today I am sharing my decor ideas for a small bedroom.
Missed Week One? You can see it here!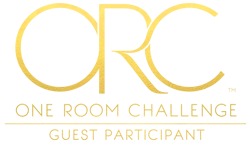 Our bedroom is just 12 feet by 10 feet. Maximizing the space, making it cozy, AND making it feel spacious were my priorities when I set about putting together a plan for this room.
We have managed to make the major choices, but there a few details that will be added on the fly.
This post contains affiliate links to help you find products I mention. If you click on an affiliate link and make a purchase I may receive a small commission with no impact on your purchase price!
Neutral Gray Paint Colors
Gray was my first choice when it came to deciding on a paint color, but I wanted a warm, neutral gray. The gray paint cards below are all of a neutral, warm tone that lean more towards the green undertones.
Can you guess which one we chose?!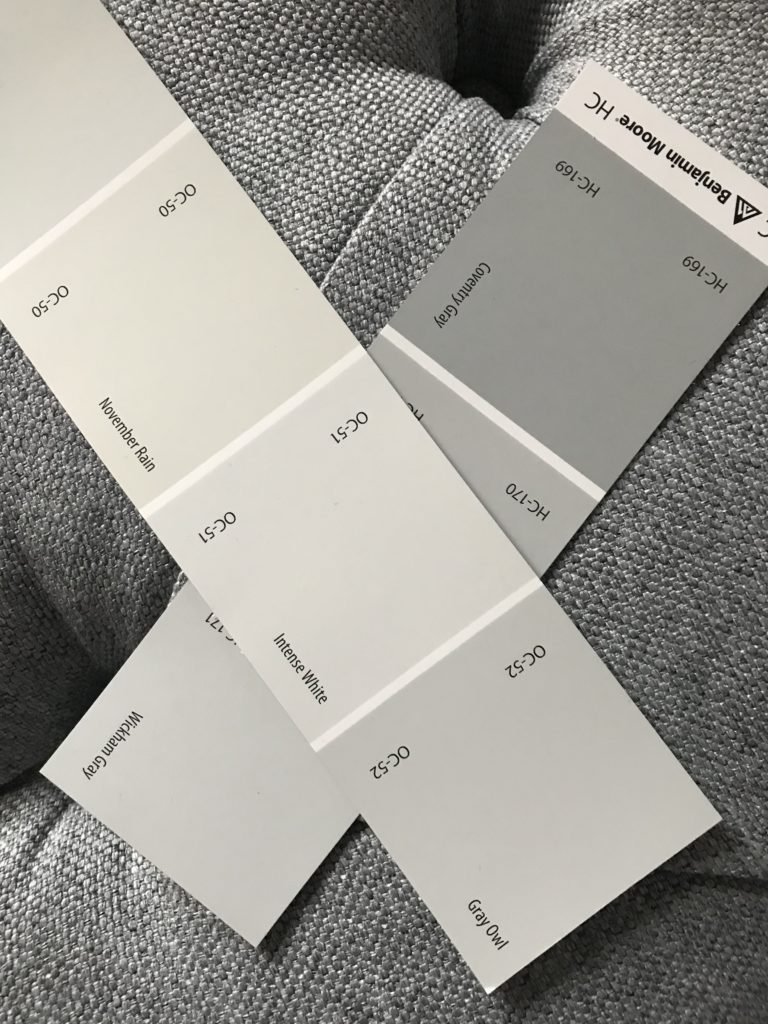 It's okay to use large furniture in small rooms
The headboard we chose is quite large, and at first I was a little afraid it would overpower the room. But, it actually has the exact opposite effect.
Choosing an upholstered headboard lends to the feeling of warmth and cozy that is our end plan.
We found this one at HomeSense at a fantastic price. It is a little bit more cool gray than I wanted, but against the warm gray walls it is actually perfect.
It came with a long bench, which may or may not find its' way into the room!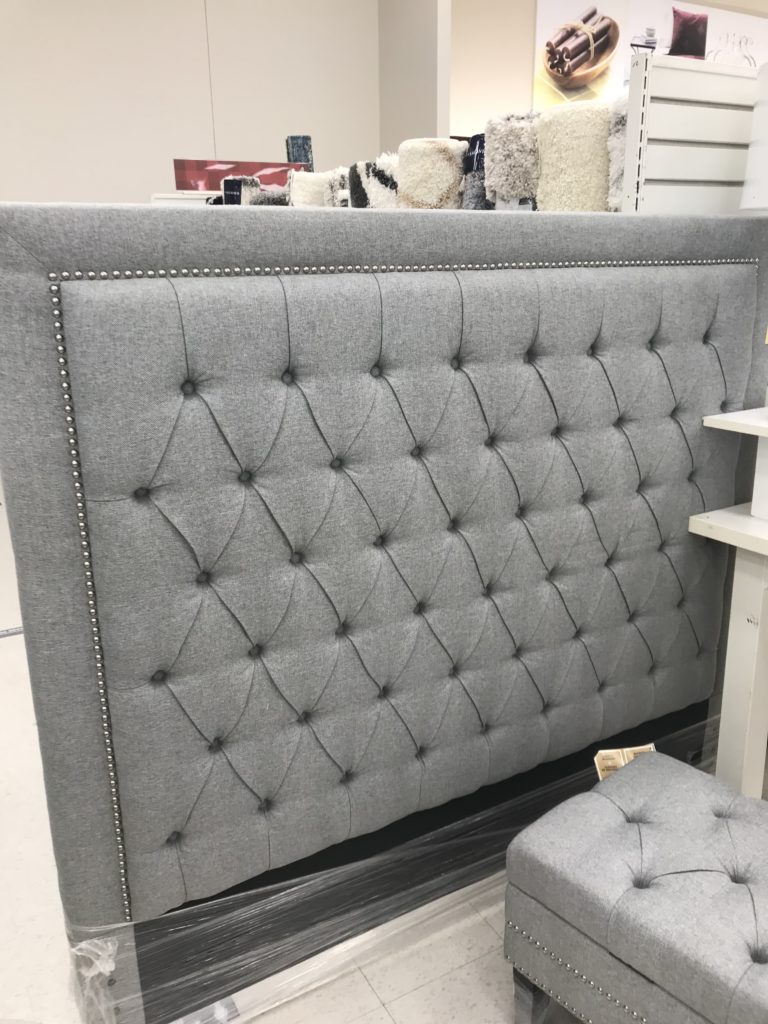 Save space by using furniture for multipurposes
We are hoping to find second hand, antique dressers that will double as our bedside tables.
I know I won't be able to find the exact one in my inspiration photo, but something similar with four or five drawers with do just fine. Just slightly higher than the bed and wide enough to fit one on either side of the bed.
Wood dressers will add loads of warmth to the room too!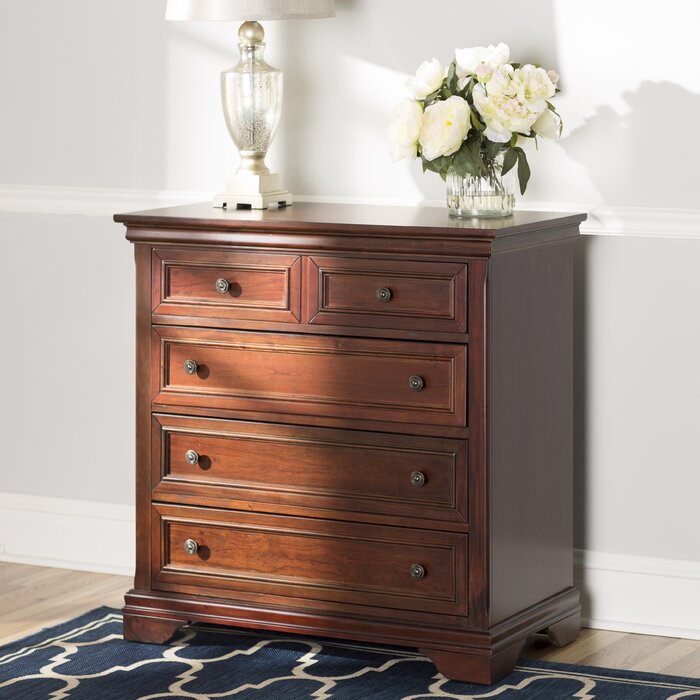 A cozy pillow top mattress
I am beyond thrilled to be partnering with Goodmorning.com to and received their Logan & Cove Luxury mattress to try for this bedroom project! I will be sharing my full review of our mattress next week!
A luxury pillow top mattress that I can sink into at the end of the day was a must!
In line with our English cottage feel, choosing a plush mattress and piling it high with warm duvets and blankets will make winter so much easier to bear this year!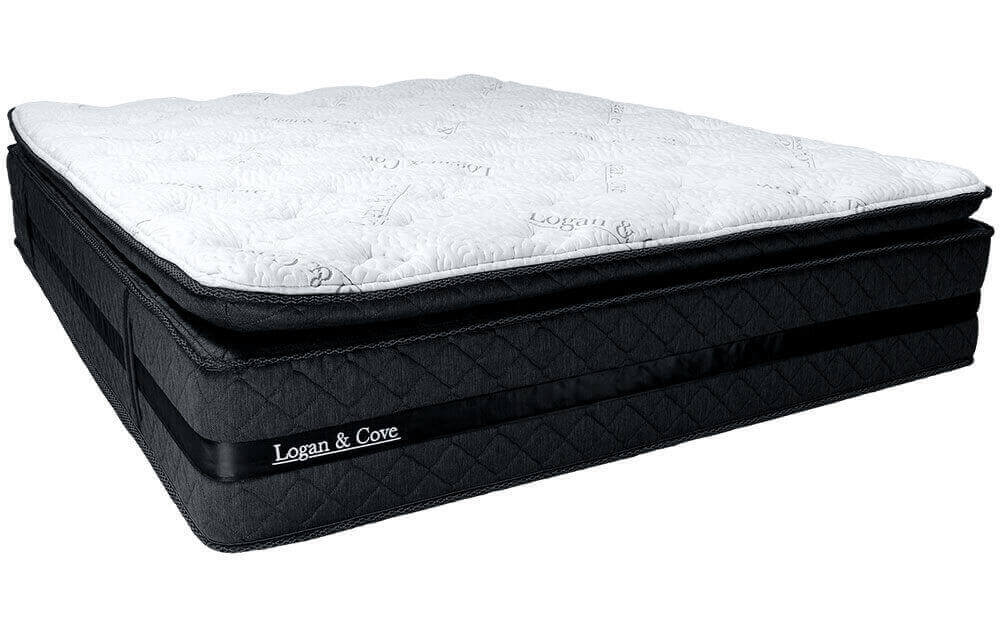 An area rug to pull it all together
I already have a smaller version of this carpet in our family room. The two things that I love about it is the soft cushy feel under foot, and the range of colors in the rug.
Choosing the right size carpet will help the room feel larger than it is. We have chosen a size that will spill out generously from under the bed, but still leave a nice border of the floor showing.
It has every color from fuscia to gray to blue to orange and green. Choosing an area rug with such vibrant colors gives the room character and, aagain, that warm cozy feeling
It also allows me to change out the duvet color with the seasons without worrying about a clash of colors.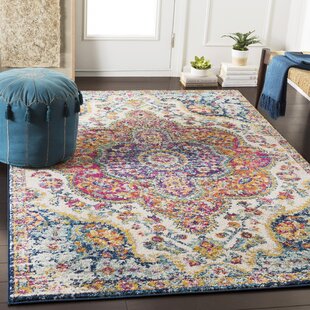 Choosing accessories for a small bedroom
The jury is still out on the accessories for our small bedroom. I really need to see the bones of the room together before I can decided.
Lamps: Leaning towards classic ginger jar lamps or a neutral turned wood lamp.
Bedding: I need to pick a duvet cover that plays well with the gray headboard, but also keeping with the traditional English Country feel. I am leaning towards a toile duvet cover and sham in a gray pattern. Keeping it neutral allows more choices with accessories.
Curtains: Choosing curtains is the bane of my existence. This will probably be the most difficult decision in the entire room. (Maybe tied with choosing the perfect mattress).
I don't want to overpower the room with too many patterns, but when you look at a bedroom from an English country home, patterns are everywhere! So, we shall see.
So, that is a peak at our decor ideas for a small bedroom. Our small bedroom! I think once they all come together, and the accessories are carefully chosen, we will have achieved or vision of a warm and cozy cottage bedroom!
We have been VERY busy behind the scenes. The walls are painted, crown molding almost finished, and ceiling repaired. Be sure to stop by next week to see all the progress!
Oh, and feel free to offer any advice when it comes to the curtains!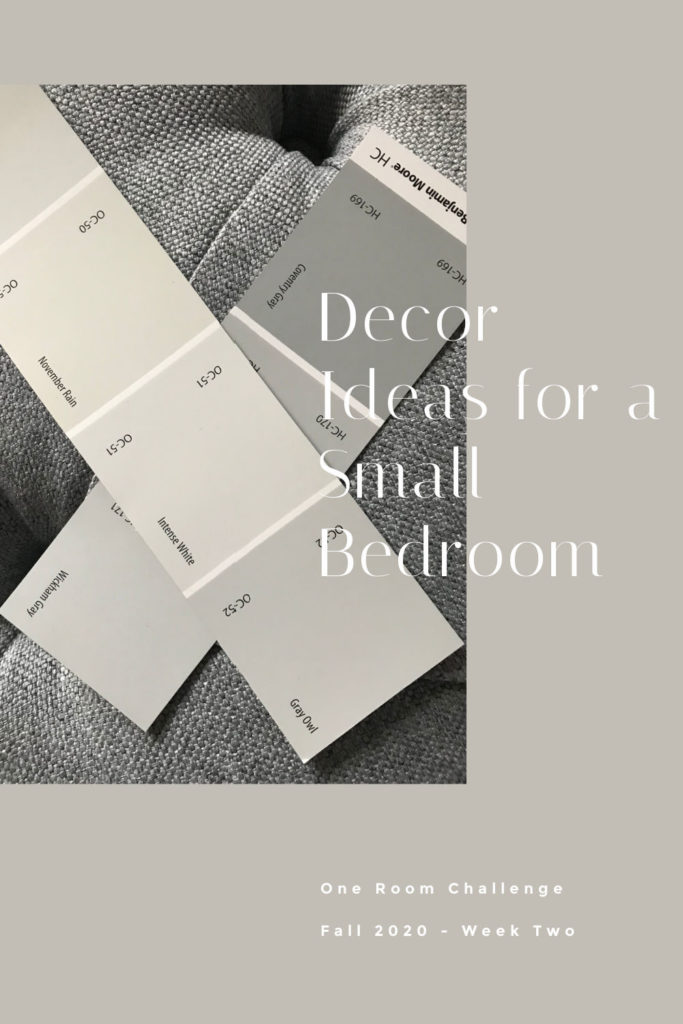 Be in the know! It may be a delicious recipe, a stunning tablescape, or decor tips to make your house a home! Simply click here to subscribe. I never sell or share your information, and you can unsubscribe at any time!
Until next time….