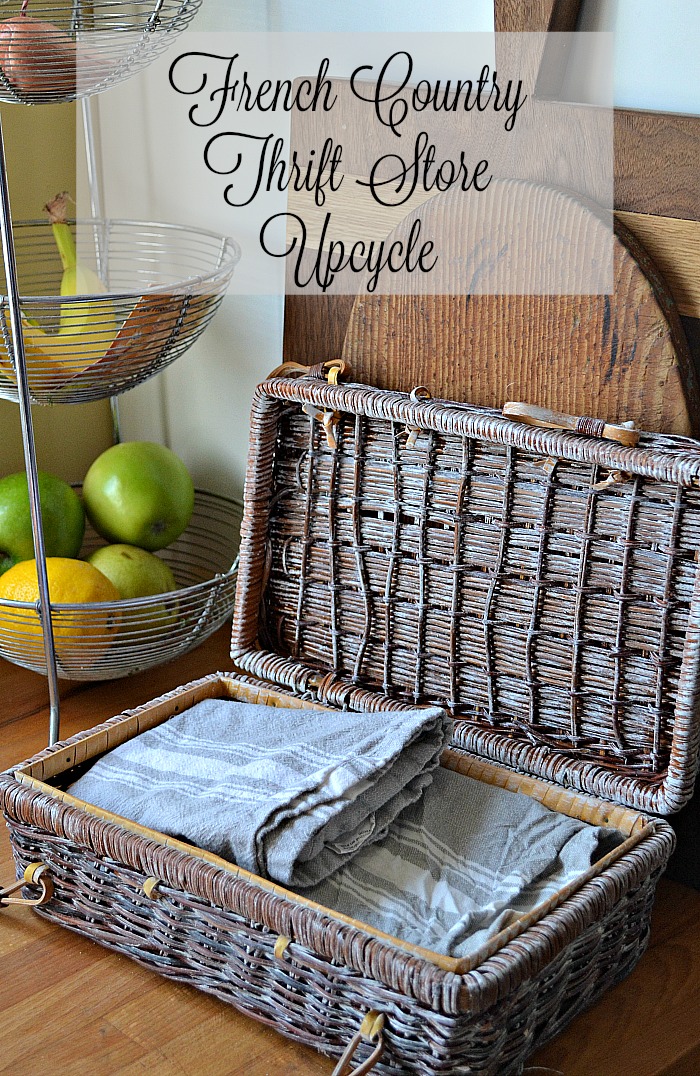 Today is the day I participate in the Thriftstore Upcycle Challenge with some of my blogger friends, I was on the hunt for things I could put to use in the kitchen when it was all done. I am renovating my kitchen as part the One Room Challenge (TM) as a guest participant. We are now in the home stretch and you can check out our progress here!
As for the Thrift Store Upcycle Challenge, it is one of my favorite posts each month. Amanda from Kolb Corner puts it together every month and I am always happy to be posting alongside a very talented and creative group of bloggers. Be sure to check out links to all the Thrift Store Upcycle projects at the end of this post.
The Rules for our monthly Thriftstore Upcycle Challenge are:
Upcycle an item(s) from a thrift store, resale store, or garage sale into a new piece of decor.
There's no monthly theme.
There's no budget to stick to.
Since I am leaning towards a farmhouse/cottage feel for out kitchen, I have been gleaning inspiration from Pinterest and french country kitchens have been catching my attention. I love the use of wood and wicker and the overall romantic, rustic look of the french country style.
I found this little wicker box, which looks like a miniature picnic basket. I just didn't like the dark brown color. While I knew I could put it to use in the kitchen, it didn't fit with my vision. But at just $2 I knew I could make it work.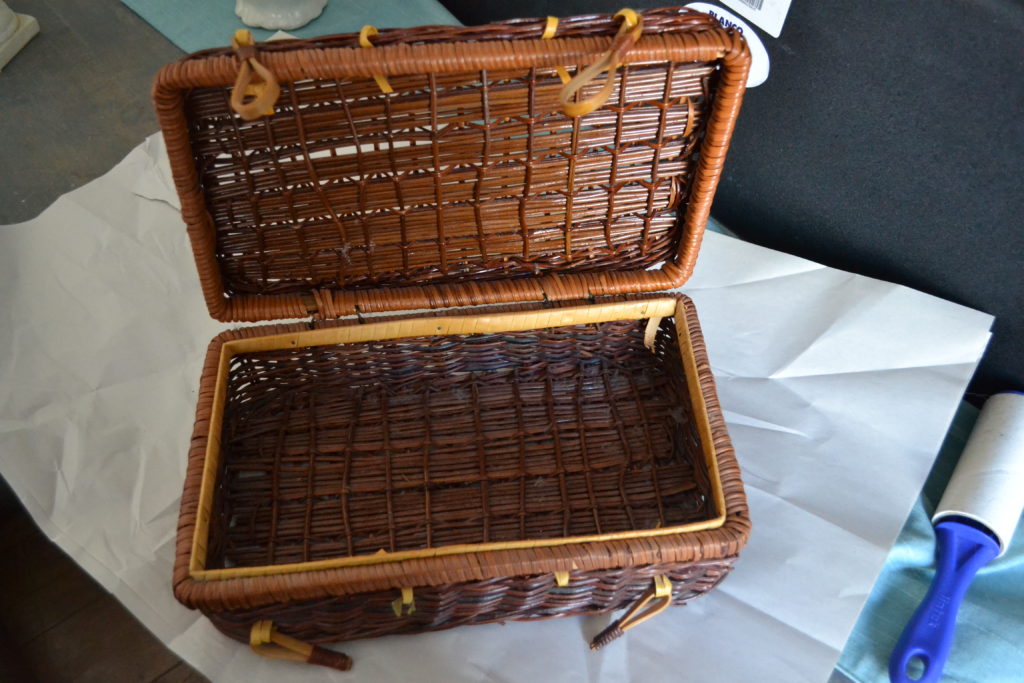 Using chalk paint and liming wax I gave it a brand new french country cottage look!
I painted on a light coat of Linen colored Chalky Paint and quickly wiped it off with a barely damp paper towel, working one section at a time. Leaving behind almost a whitewash of color.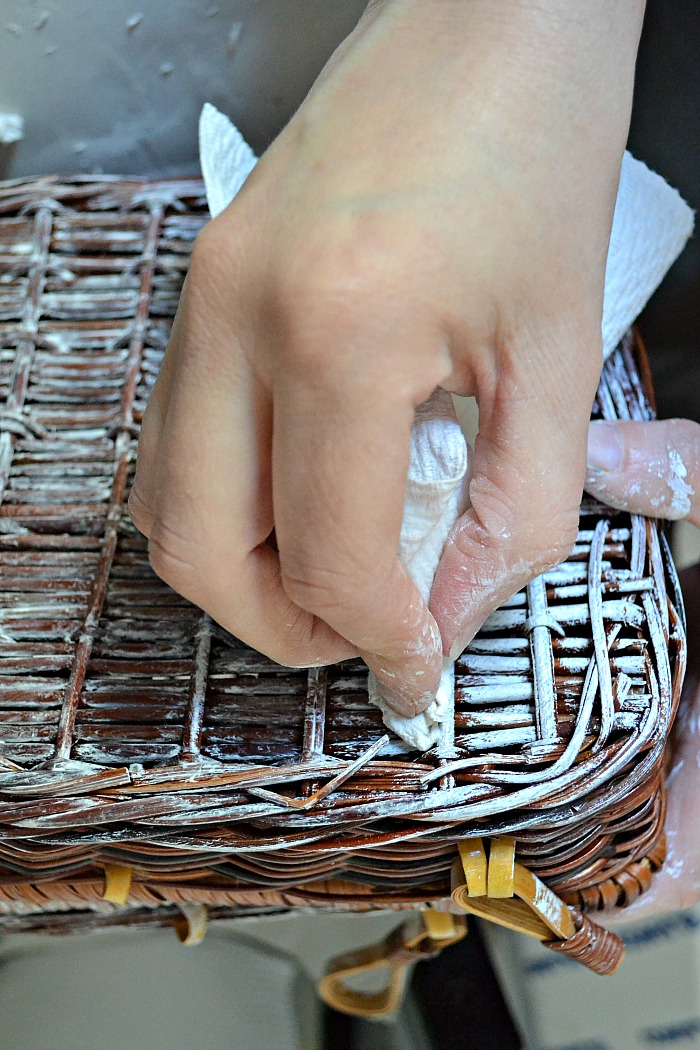 After it was completely dry I used my Amy Howard at Home Liming Wax to give it a protective wax finish. I have used this liming wax for countless projects including this lamp.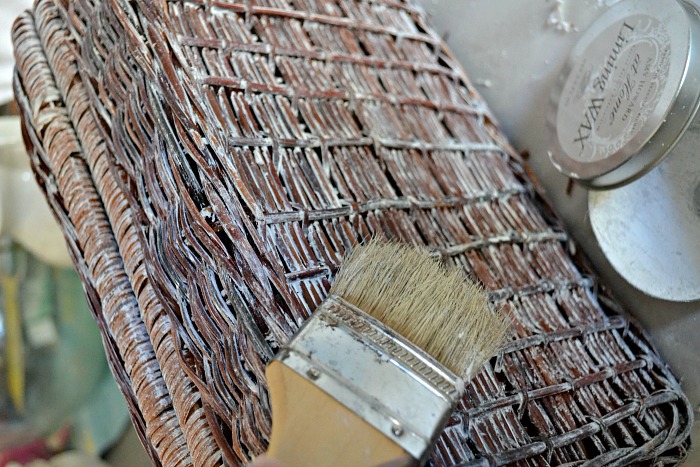 Now it will look perfect in the kitchen, and is a stylish place to store my many linen napkins!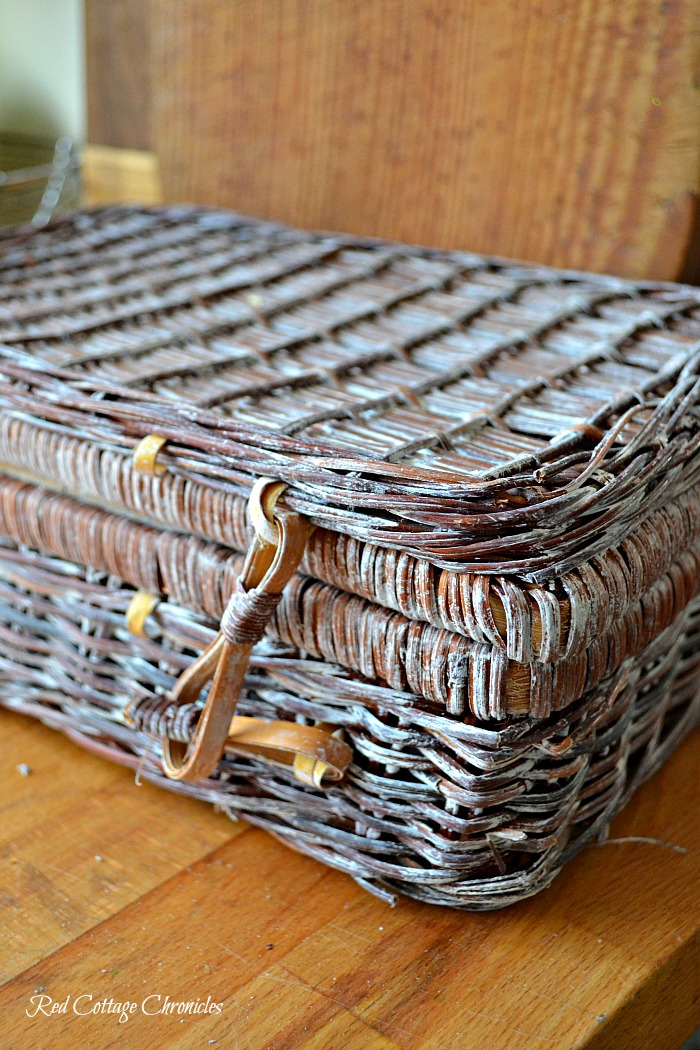 No more hunting for matching napkins! It actually holds 3 sets of four easily and I could probably squish in one more set.
For now I have it sitting on the one tiny piece of countertop that is not cluttered with tools, dishes and cleaning supplies!
Until next time….

And now for more thrifty goodness!
Meet the Participants
Amanda | The Kolb Corner Erlene | My Pinterventures Kim | Made in a Day
Dru | Red Cottage Chronicles Pili | Sweet Things
Debra | Shoppe No. 5 Marie | DIY Adulation Havalah | Sisters, What
Chelsea | Making Manzanita Ann | Duct Tape and Denim
Molly | Just a Little Creativity Ashley | 3 Little Greenwoods Kimm | Reinvented
Kim | Farmhouse Made Victoria | Dazzle While Frazzled Sara | Twelve on Main
Chelc | Inside the Fox Den Michelle | Our Crafty Mom Jeannee | Shepherds and Chadonnay
Jennifer and Vicki | 2 Bees in a Pod Lora | Craftivity Designs
Ali | Home Crafts By Ali Denise | My Thrifty House Kathleen | Our Hopeful Home
Jeanie | Create & Babble Michelle | Michelle James Designs
Make sure you follow our board on Pinterest for more upcycled decor inspiration!
---
Check out what my fellow upcyclers created below!