Hello friends! It has been 4 months since our oldest flew the nest, and although we swore we would start the renovations ASAP, here we are 4 months later just getting going. The quicker we get this bedroom renovated, the sooner our younger daughter can move into that room. More importantly though, the faster we get her into the renovated bedroom, the faster we can reclaim her old room and put our family room back to use as our family room! When you live in a little home, trust me, every square inch of extra space is worth celebrating!
Let's start with a few before photos of the bedroom in question. Since it has been vacated it has been used for storage, ironing, and a space to do some DIY projects. We have managed to clear out most of the storage and rip out the carpeting.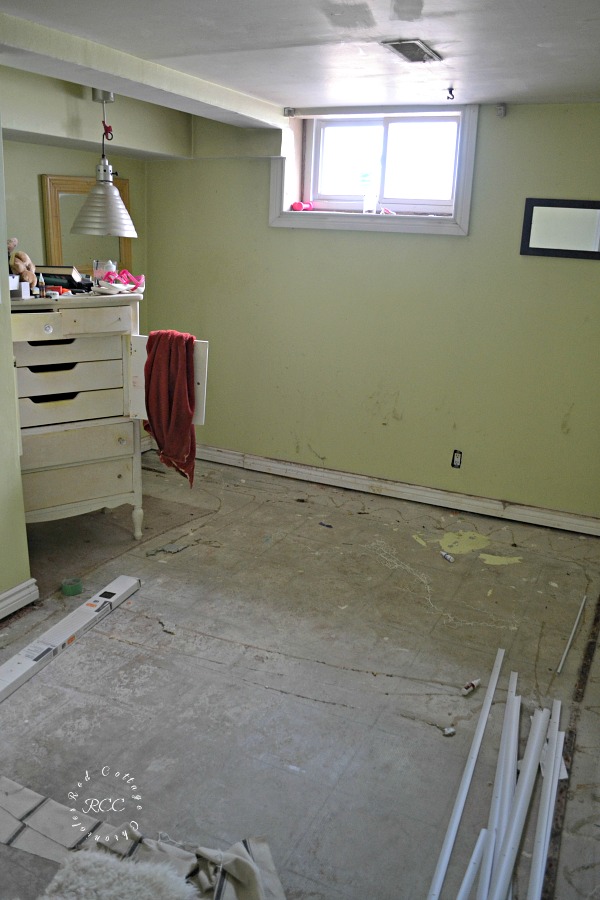 View from the doorway
The old dresser originally belonged to my nana, then I used it when I was living at home. If the weather ever warms up I am going to take it outside and strip it down to the original wood.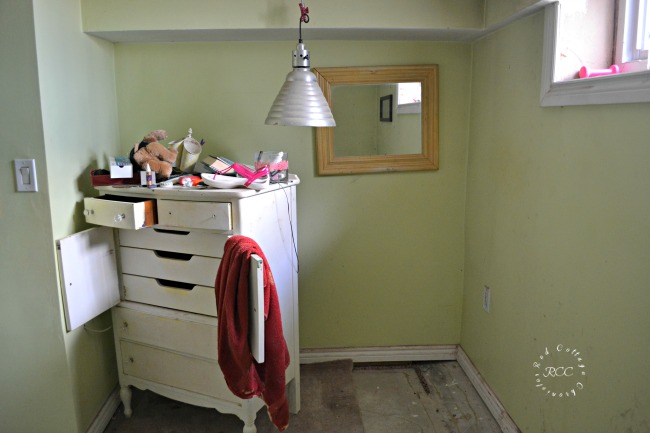 view into the alcove
This little alcove used to be a closed in closet. When the girls were really little this was their playroom. We removed the closet wall to allow more floor space. We thought about closing it back up again, but since this will become my office when Sam moves out, I don't really want to go through the bother.
The over sized hanging light fixture will be replaced with a pot light flush mounted to the ceiling.
Here is a look at what we have planned for the alcove……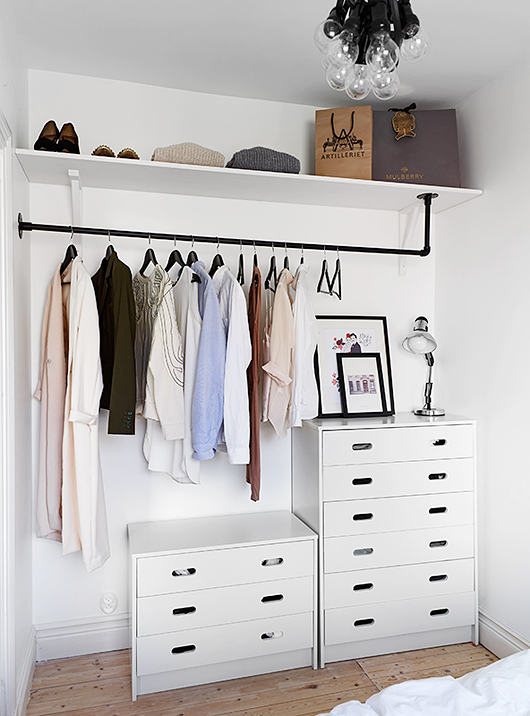 Since Sam works in the fashion industry, to say she has A LOT of clothes is an understatement! She will need ever ounce of storage she can get, and I think this set-up really will utilize the space effectively.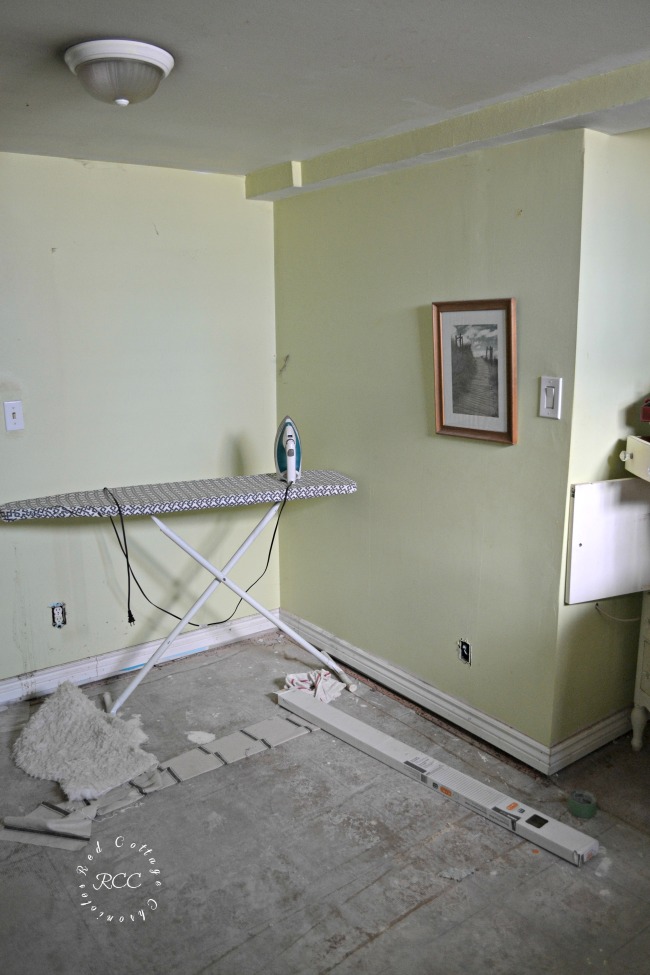 view of the wall opposite the window wall
This room has some very odd bulkheads. Maybe one day we will rip the entire room out and try to figure out the reason behind them. Although the house was built in the 1940's, the basement was added to the home in the 1970's. The floor plan remains the same as when it was originally added. For some crazy reason the furnace and hot water tank was installed right in the middle of the basement, and is a little utility room right behind this corner. Hence, most of the furnace duct work all spreads out from there.
We are painting the walls a ever-so-slightly shade of gray, yet to be determined. I recently painted two samples on the wall and will share them with you later in the week.
Samantha already has a black iron bed frame and side tables. She has a white Hemnes dresser, which she tells me she is thinking of replacing but I am trying to talk her out of it. With house prices still on the rise she needs to save every penny!!!
A long time ago she decided SMILE would be her word. Not her word of the year, but her forever word! She even had it tattooed discreetly on her wrist.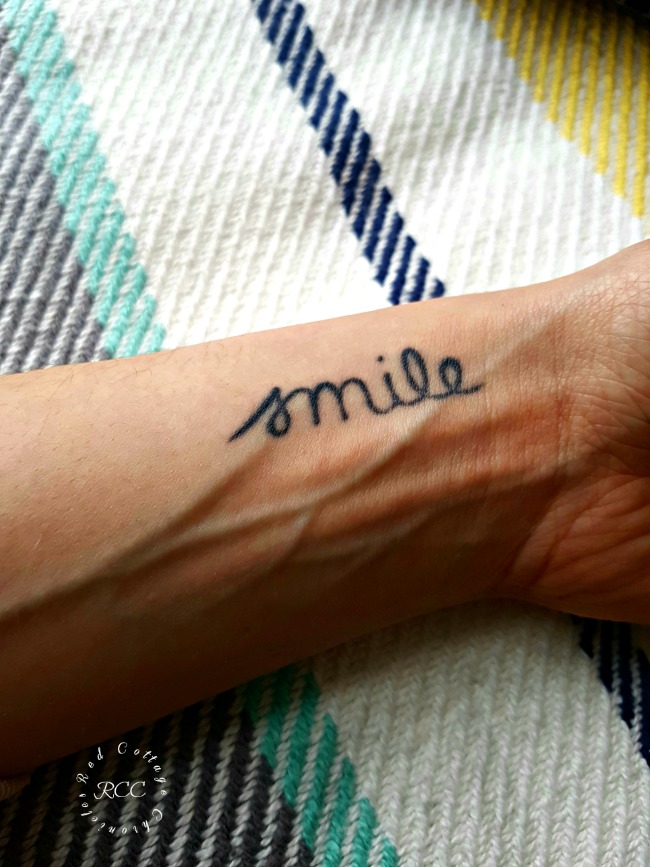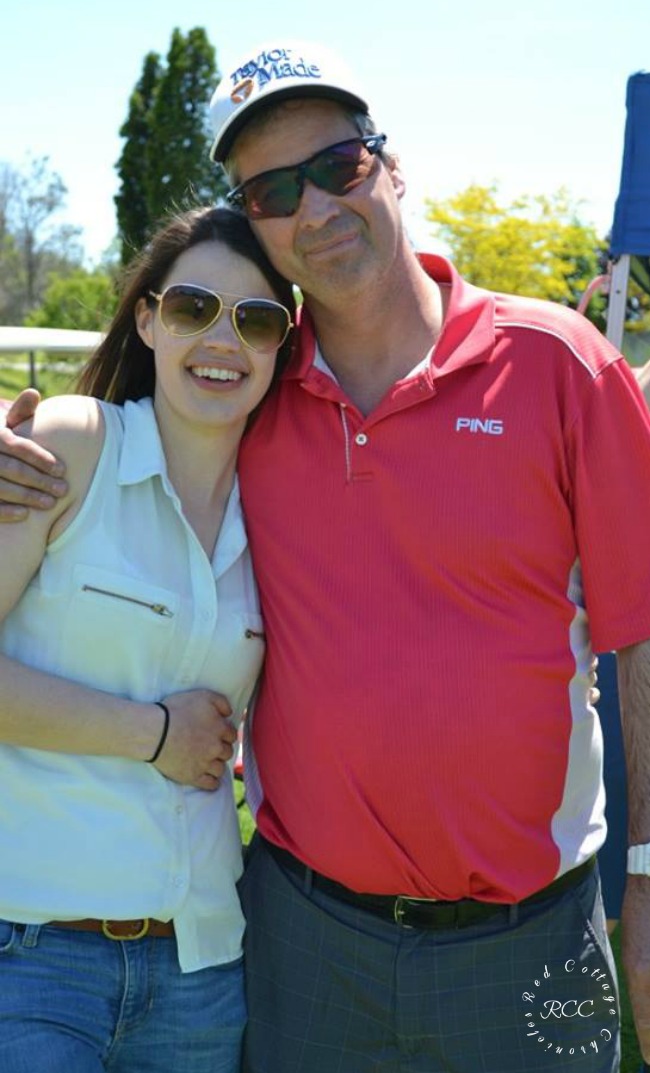 My favorite picture of her smiling with her dad!!
So, it is no surprise she likes to surround herself with bright colours! She also doesn't pass up a chance to incorporate her favorite word into her decor!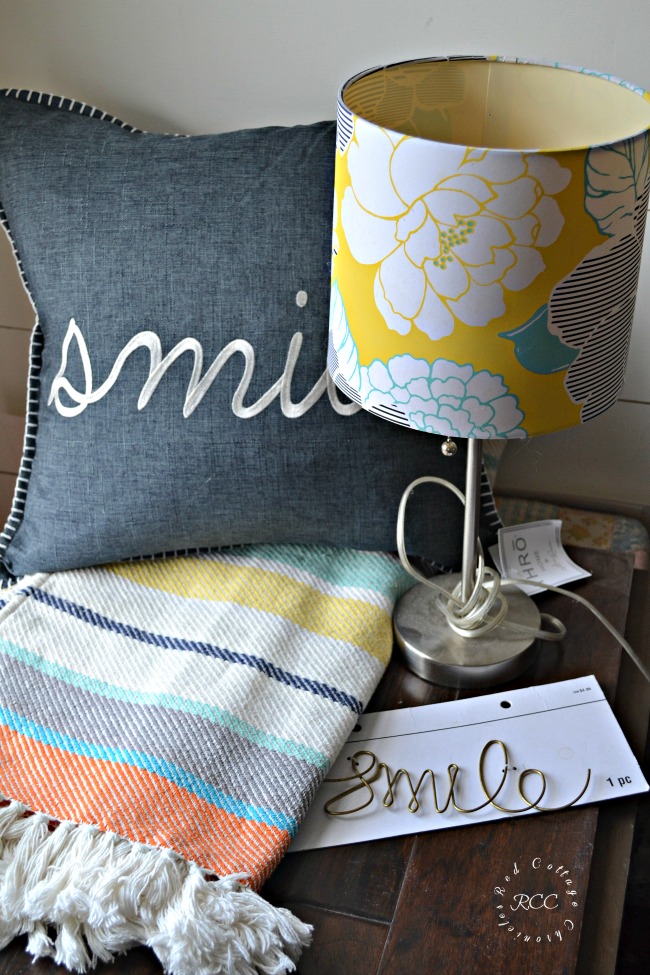 The lamps she purchased a couple of years ago at Target. She found the "smile" pillow earlier this year at Homesense. Her bedding is all white, so we wanted to pick up a throw blanket to add some colour. When he were at Homesense last week we not only found this perfect throw. The little "smile" sign is from Michaels.
We are still mulling over the layout for this tiny basement bedroom, but here is a look at what we have decided on for now….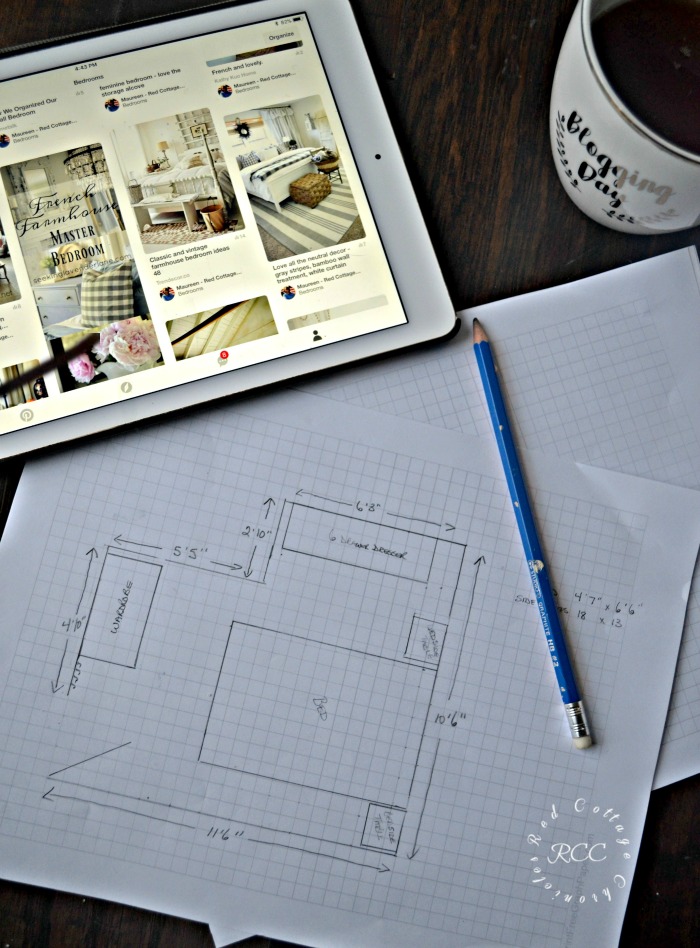 We have big plans for this little basement bedroom, but we should have it finished in about three weeks or so. I wasn't going to join the One Room Challenge as a guest participant this time round, but there is nothing like a deadline to keep you on track! Click here to read all about the challenge and catch up on the room makeovers!


Our to-do list:
install DRIcore sub floor system
Paint ceiling and walls
install engineered wood flooring
change electrical outlets and lighting
Install new wide baseboard
Make and install window treatment
install closet rod
I will be posting as we make progress, and hope to have the sub floor installed and at least the ceiling painted! Subscribe to follow along and see how it all turns out!
Until next time……