Yes You Can Play With Your Food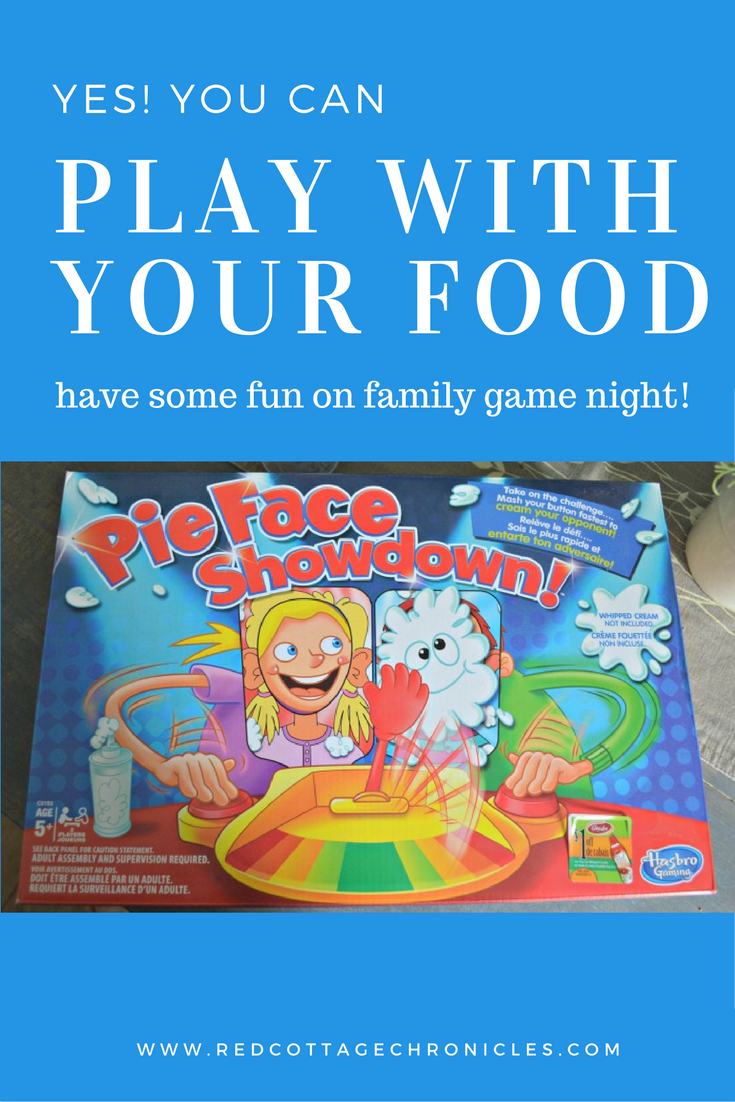 The weather is turning colder and the days are getting shorter. I find myself craving more time inside snuggled up with a hot drink, and getting back to indoor winter activities. One of our favourites is family game night and we are long overdue.
Even though our girls are grown, it doesn't mean we don't like to engage in a little friendly competition every once and a while!
Today is my last post as a Gay Lea Ambassador. I have had so much fun this past year exploring and creating with their extensive line of products.
A real family favourite was this Baked Potato Bar, followed closely by these Cheddar, Bacon & Onion Tarts.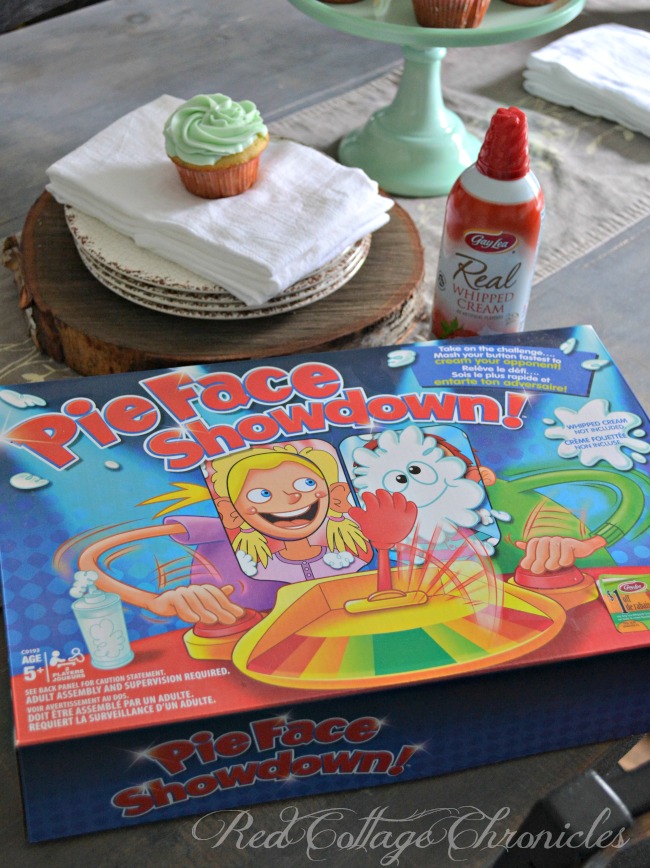 This month Gay Lea is teaming up with Hasbro to create some real family fun! I am here to tell you that yes, you can play with your food! Thanks to Hasbro's Pie Face game and Gay Lea's Real Whipped Cream, family game night just got a whole lot more interesting!
I mean really, how often have you wanted to throw a pie in the face of someone in your family!! Now, thanks to the Pie Face Game you might be able to do just that.
For ages 5 and up, Hasbro's Pie Face game is super easy to set up, and has a soft sponge on top of the plastic hand to load up with a heaping pile of whipped cream.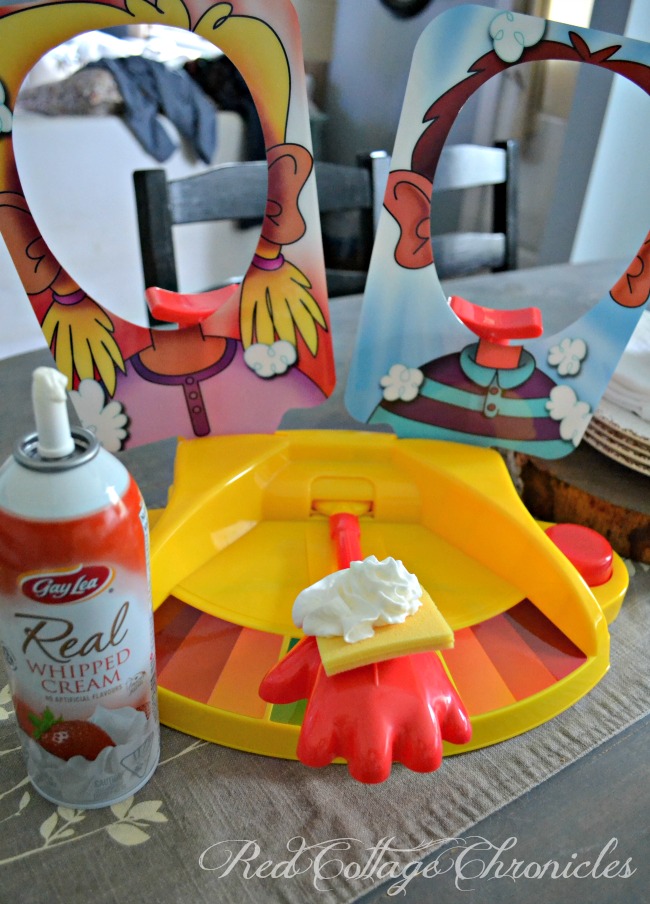 The object of the game is for two players to face off against each other by resting their chins on the little chin rest bar looking through the plastic "faces". Each player quickly presses their button to try and get the hand to go over to their opponents side and flip up the hand and landing the "pie" in their face!
You can watch all the fun in this little video!
I don't know about you, but I wouldn't mind getting a face full of whipped cream! Yum!
You don't have to try and loose the game just to get a taste. No family game night on a cold winter night is complete without a steamy cup of hot chocolate topped with as much Gay Lea Real Whipped Cream as you want.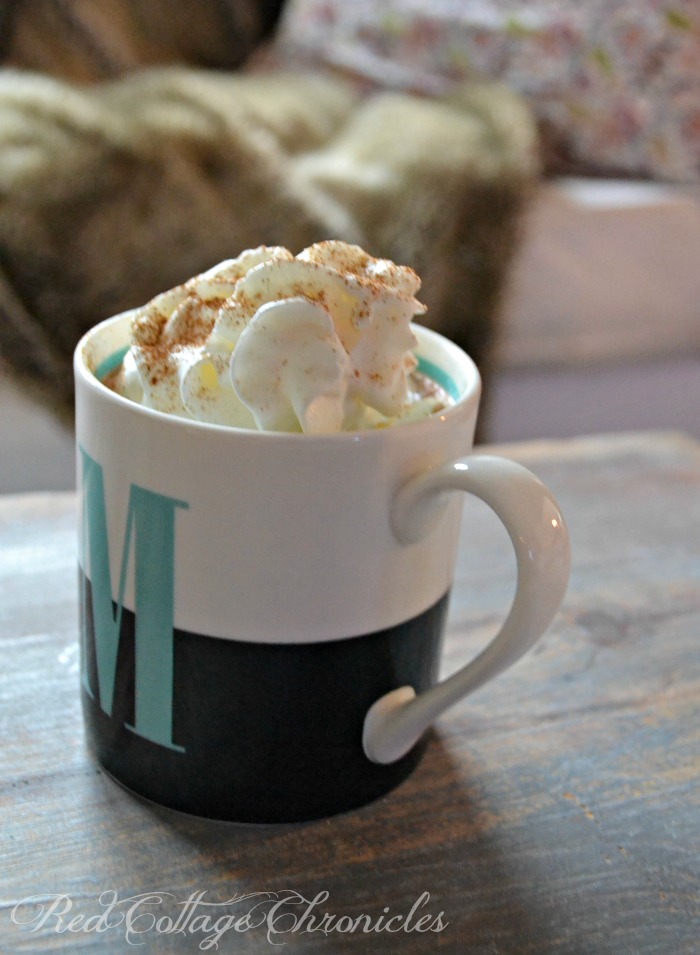 Gay Lea Real Whipped Cream is nut free, kosher and Halal, and it comes in a dairy-free coconut variety, so everyone can enjoy!
Family game night is just more fun when you can play with your food! And, while I wait for my family to all be home at the same time so we can take part in a little friendly competition, I will the enjoy hot cup of cocoa that I mentioned earlier! With a sprinkle for cinnamon and sugar. Just because!
Be sure to follow Gay Lea on Pinterest for even more delicious recipes and ideas.
Until next time…

"Disclosure: I am part of the Gay Lea Ambassador Campaign and I receive special perks as part of my affiliation with this group. The opinions on this blog are my own."