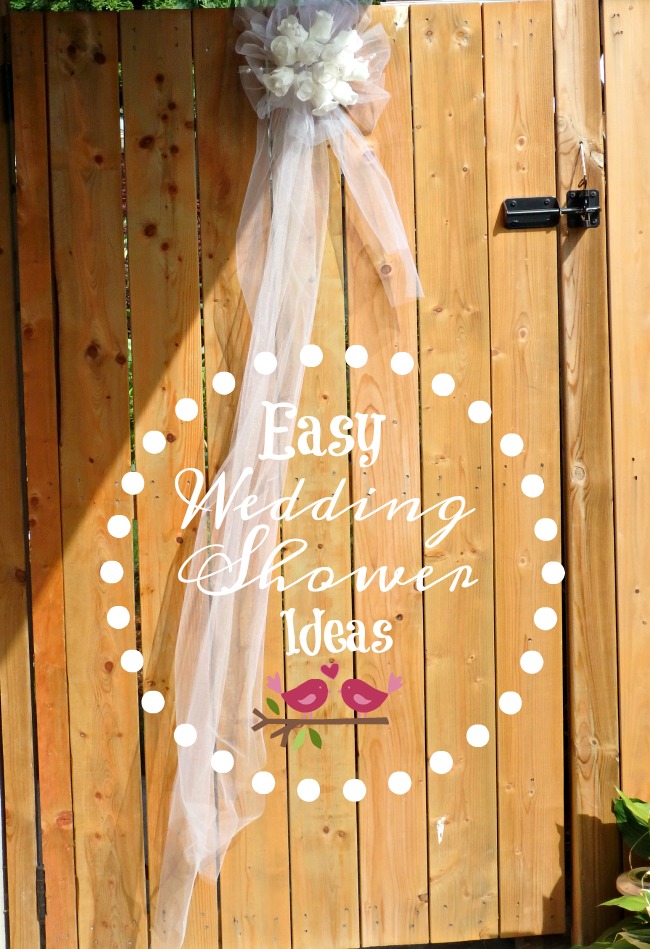 My friend Sharon hosted a wedding shower with a country theme recently and I was delighted when she offered to share some photographs of her easy wedding shower ideas. Sharon and I have known each other for years having worked together for a time. She is one of those people that I hold close to my heart even though we don't get to see each other as often as we would like!
I think she and her daughter Amanda have done a fantastic job of showing that hosting a wedding shower doesn't have to break the bank to be a success for the host, guests and bride-to-be! They were going for a country theme and found numerous inexpensive ways to incorporate that rustic country touch into the decor.
Yellow daisies, white carnations and baby's breath are arranged in ball jars adorned with a paper doily. I bit of twined wrapped around and tied in a simple bow add a rustic touch.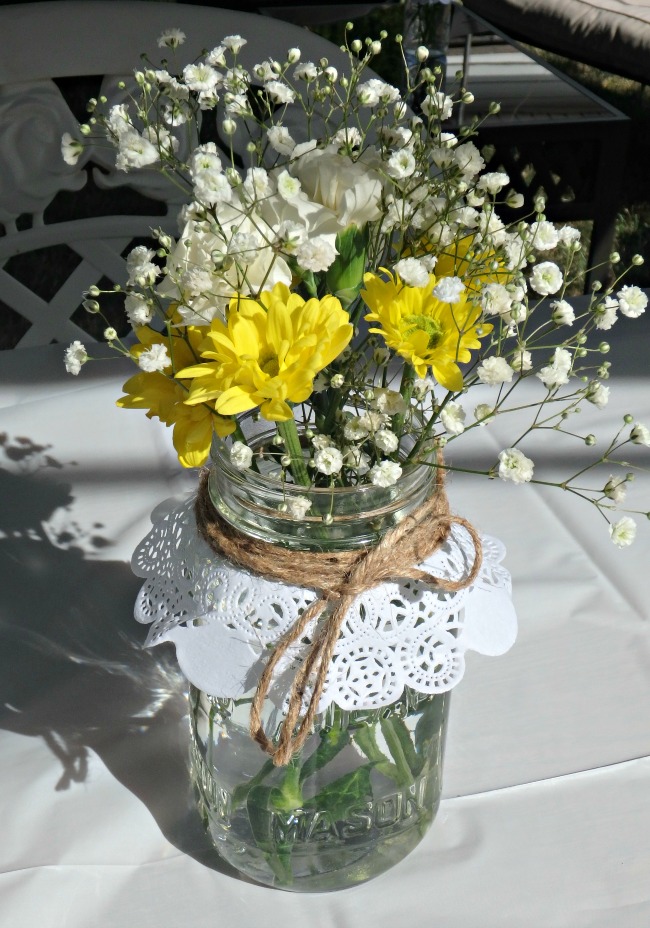 A self-serve Mimosa bar is a genius idea! Sharon set out a selection of juices to add to the guests choice of Moscato, Prosecco or sparkling brut. A piece or two of frozen fruit in each glass will keep it nice and chilled while adding a touch of fruity flavour. I love the mimosa glasses she chose. I would never have guessed the were plastic. They had a removal base which made slipping a simple ring of card stock around the bottom. A Sharpie lets each guest identify their own drink.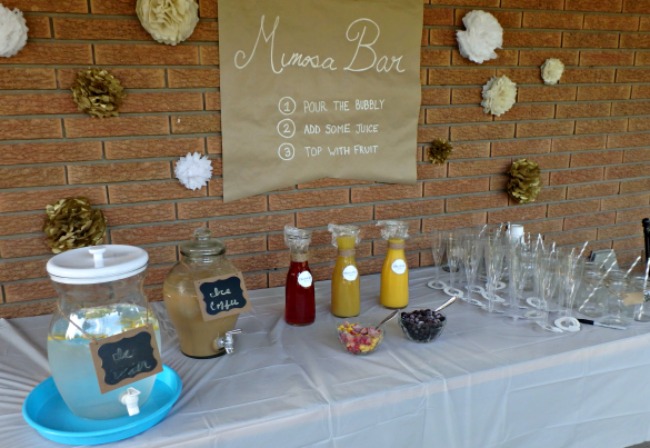 The bubbly is kept cold beside the table nestled in floral ice cubes! Since the flowers were too large for ice cube trays, Sharon's daughter improvised and used little Rubbermaid containers. Such a simple touch that adds big impact. I love the ice bucket on a stand that frees up space on the table, (similar one here) but keeps everything within reach.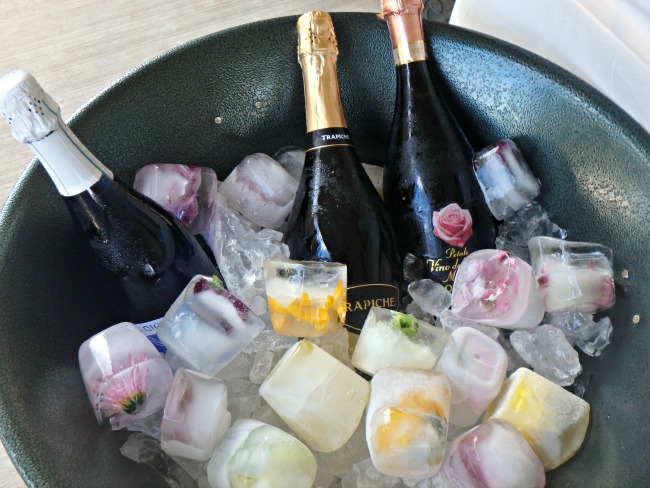 Ice water and iced coffee rounds out the beverage bar. Simple mason jars include a kraft paper tag tied on with twine which is another easy way to keep track of your drink. I love the paper straws too!
Setting up a beverage bar is such a great idea. It gives the hostess time to mingle with guests and not have to worry about tending to everyone's drink.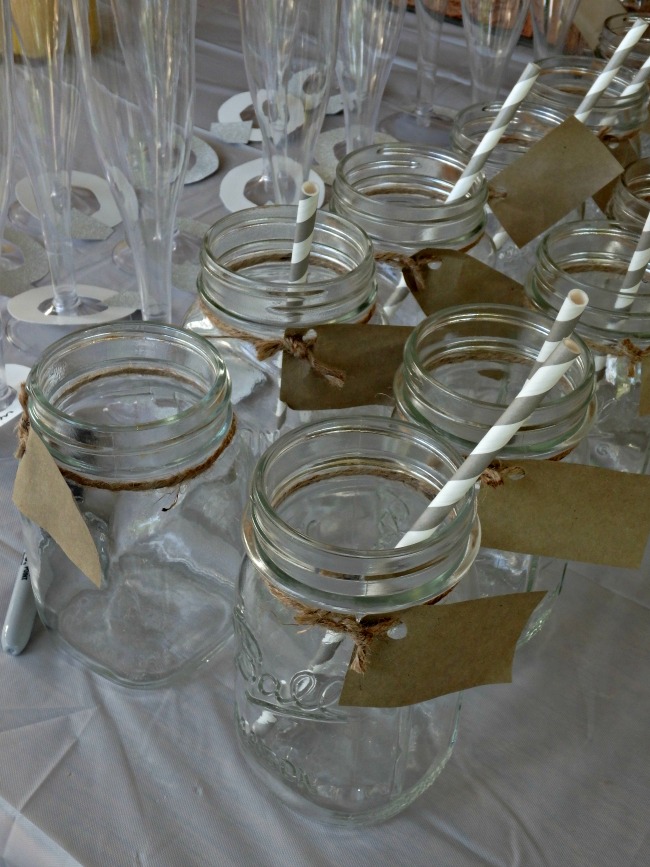 Cutlery tied up in a paper doily and twine also add a rustic country touch to the decor.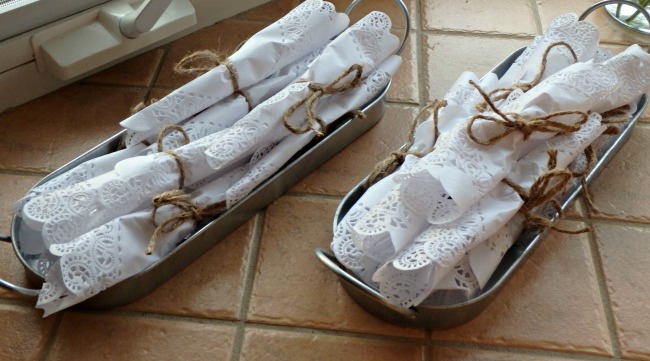 I just love this "tiered cake"! A variety of donuts stacked up on three tiers adorned with fresh daises and carnations are just adorable. It is the perfect edible centerpiece for a delicious country brunch.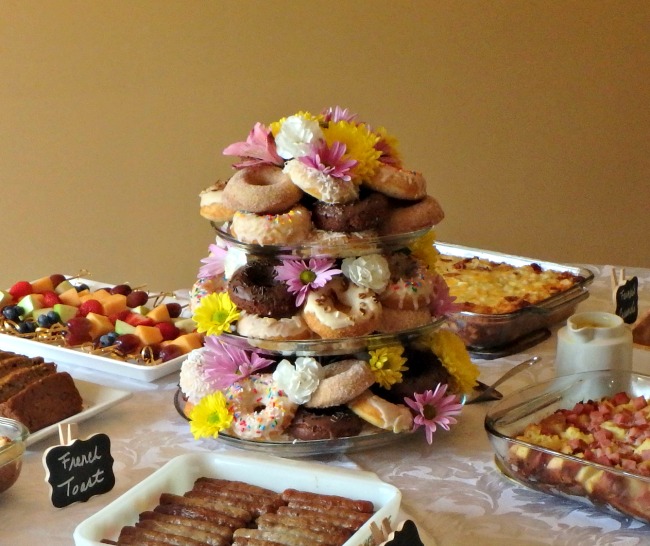 French toast, sausages, breakfast casserole, and fresh fruit are just a few things available for guests to choose from.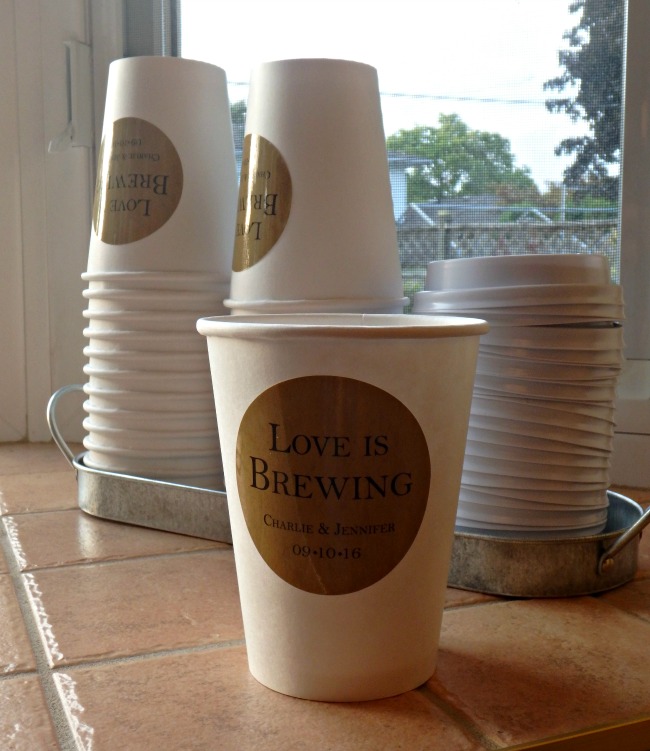 Lets not forget the after meal tea or coffee. Simple white paper cups are personalized with a Kraft paper label and set out in a rustic metal tray. I love that she included lids!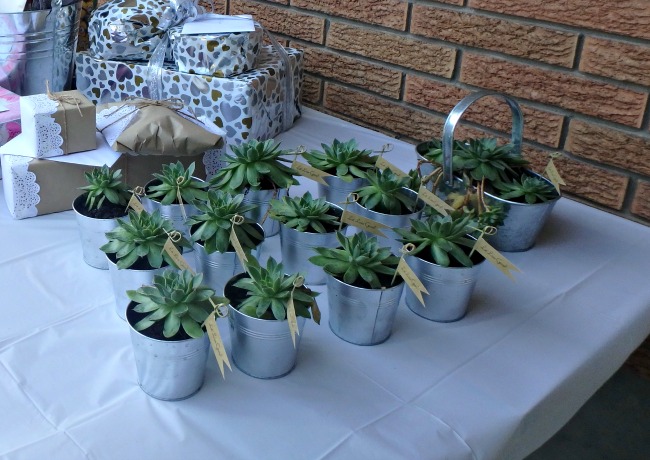 Shower favors are succulents in cute little tin buckets are all ready for each guest to take home! A tiny banner inserted in each plant is printed with the words "Let Love Grow" on one side, and a thank you from the bride and groom on the other. The gift for the happy couple in the background wrapped in kraft paper, doilies and twine is another great idea!
I have done a little searching and found a few links to help you plan your next shower or special event!
*Some of the links below are affiliate links. Should you decide to make a purchase I will be paid a small commission, however this does not change the cost to you.
I want to thank Sharon for sharing her photographs today. They thought of every little detail from a beautiful wedding bouquet on the gate when you enter the yard to the special little gift for each guest to take home!
I hope they have given you some easy wedding shower ideas and inspiration for planning your next special event! While I don't have any wedding showers to plan in the near future, there are several ideas I will be "borrowing" during the upcoming holiday season!!
Until next time….