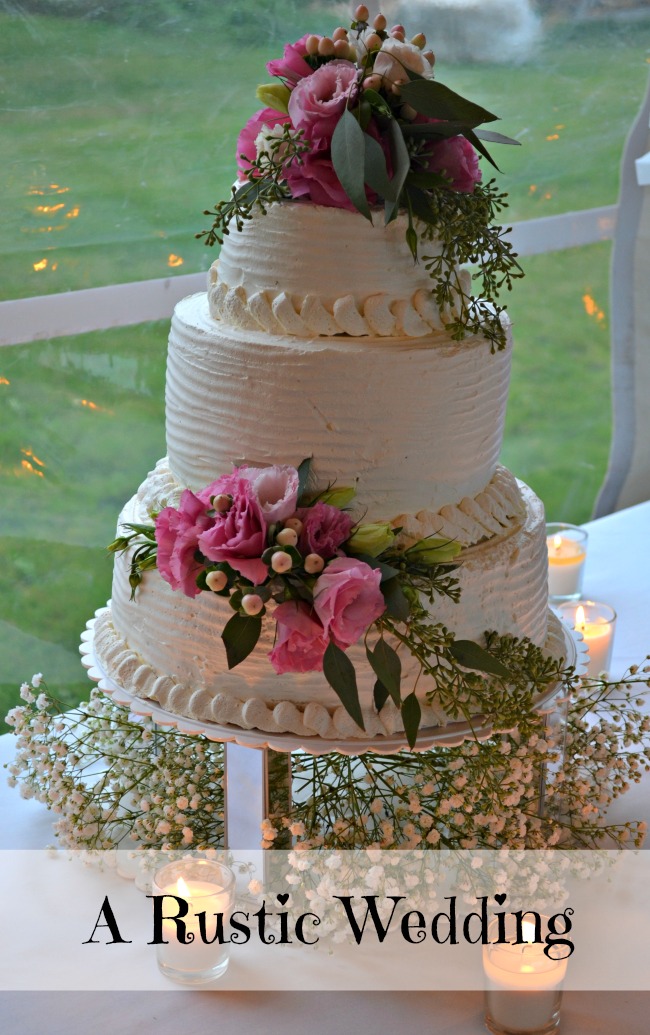 In case you missed my last post, we spent last week in Prince Edward Island to attend the wedding of my nephew Zachary to his beautiful bride Kaylee! I believe it was my youngest nephews girlfriend who said it was a weekend of love and laughter, and I couldn't agree more.
Weddings always make me cry. Happy tears of course, and this one was no exception. From the ceremony, to the speeches, and the first dance I was holding back tears!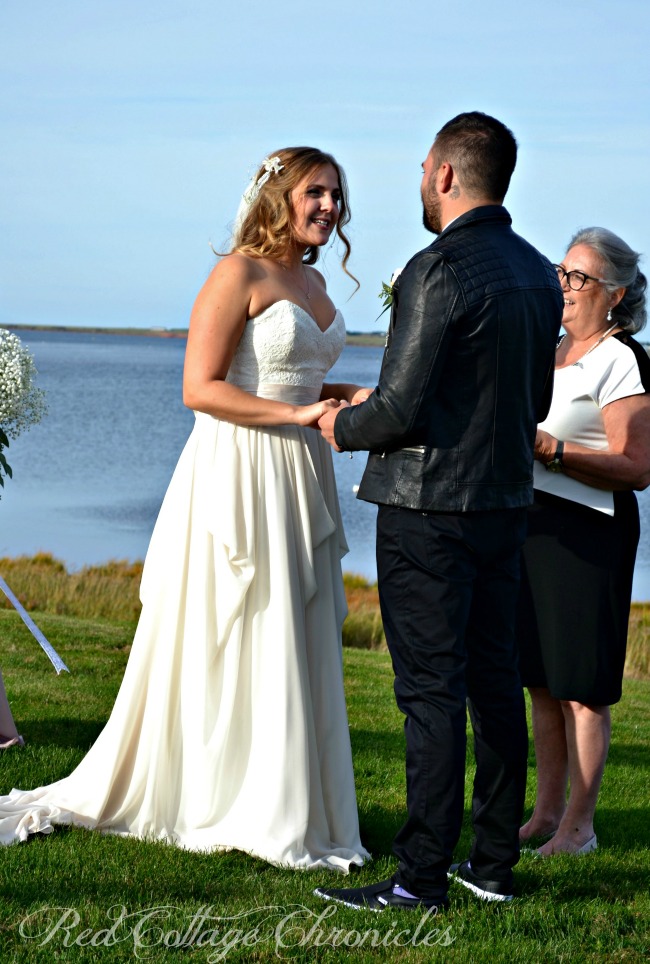 I can't express how much my nephews mean to me. I love all three of my sisters boys like they are my own. And now I have a beautiful niece to love on too!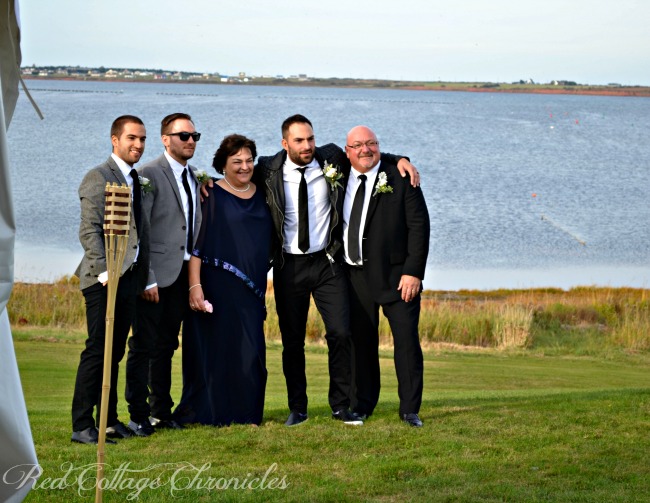 When he first announced he was getting married at my sister's and brother-in-laws summer home in Prince Edward Island, in October, I was not sure how that was going to turn out!
Turns out all was right in the world on their big day because it was bright, sunny and an unusually warm 25 degrees! In October. In PEI!
The ceremony space needed no decoration. You couldn't ask for a better backdrop than this!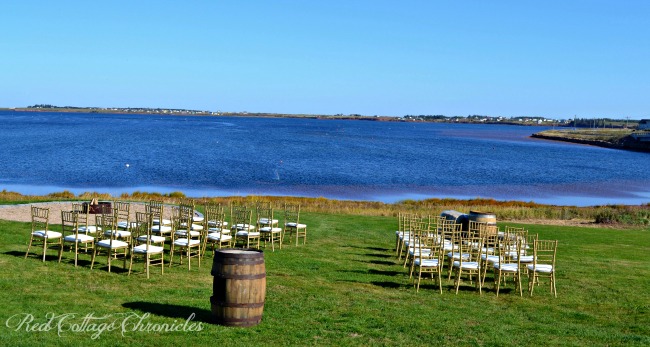 The brides dress was beautiful. Soft draping and gathering of the skirt with a blush pink satin ribbon at the waist tied in the prettiest bow. She carried a simple bouquet of baby's breath and seeded eucalyptus all tied up with lacy ribbon. She added her own touch to her mother's wedding veil to make to make it her own. A girl after my own heart!
In true Kalyee style, high top pink Converse sneakers adorned her feet!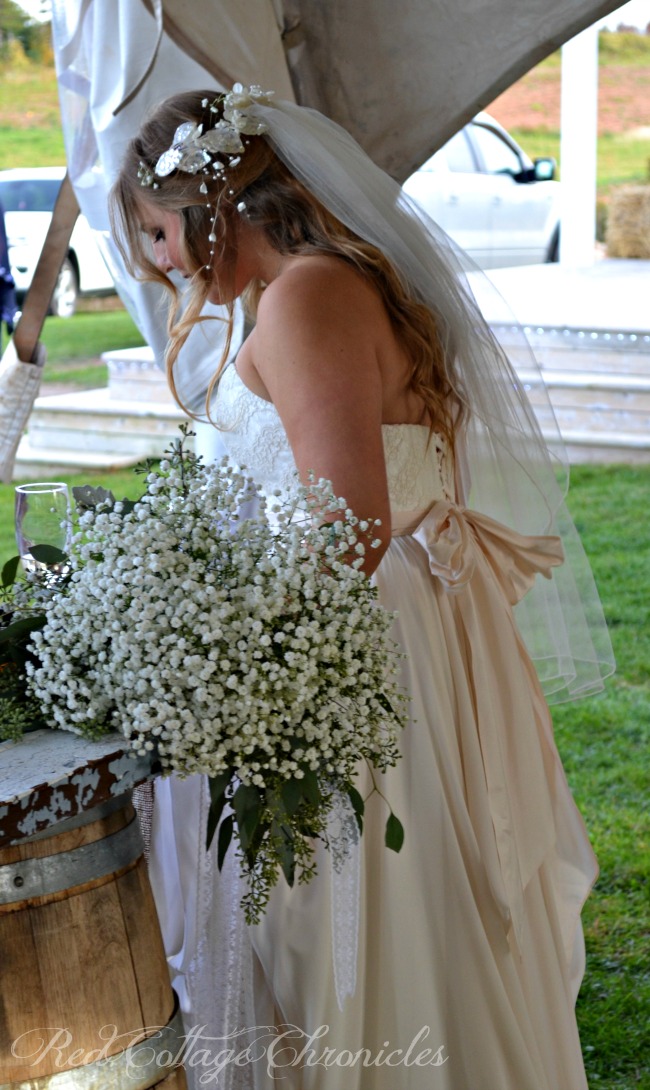 My handsome nephew was every bit himself in a black leather jacket and black skinny pants. His outfit would not have been complete without a pair of Vans.
My sister picked up some paper bells and we attached a burlap ribbon and a flower to each one. They were hung between the pillars on the wrap around porch. Bales of hay topped with a candle holder decorated with ribbon and a pretty flower with a blush pink flower added a nice glow when the sun went down.
Since they both work in education, she also got these old fashioned style chalkboards that we leaned up against the bales with a heart and their initials. So cute!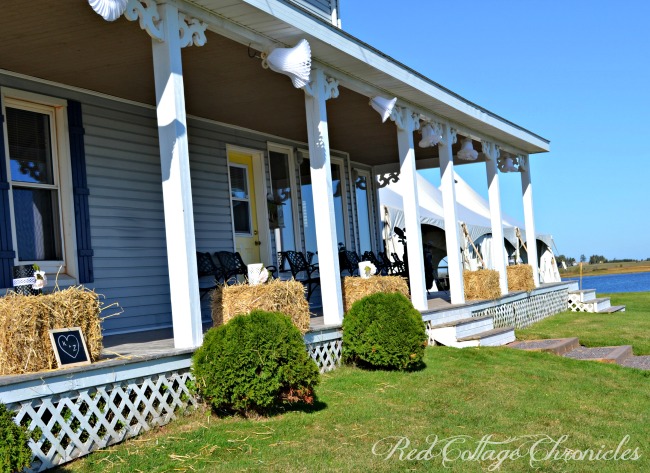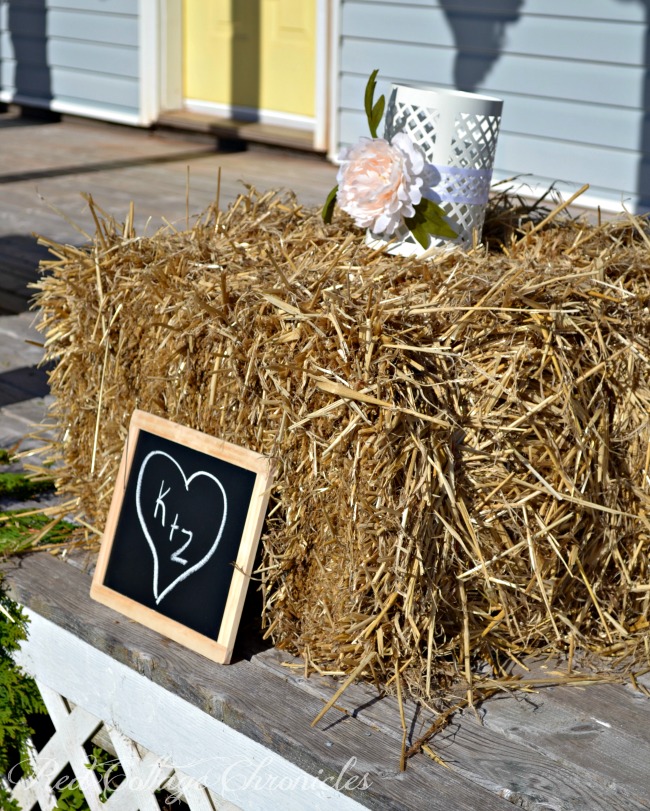 Their love story is one of those that was meant to be. They were both destined to be in the right place at the right time! Neither of them live in Prince Edward Island. In fact they lived miles apart in Ontario!
As luck would have it they met on the Island one summer when Zach and his buddies were staying at the house. The boys wandered up to the art gallery & cafe for breakfast one morning. Turns out this adorable little establishment is owned by Kaylee's parents and she just happened to be there helping out for the summer.
The two of them agreed right from the get-go that they wanted a small private family ceremony. For two months I had to keep it a secret! They didn't want a big production and took care of all the details themselves.
I might be a bit biased, but I think it was a magical evening that spoke to the free spirits that are Zach and Kaylee. Their rustic wedding with touches of vintage set against the beautiful bay was simply perfect.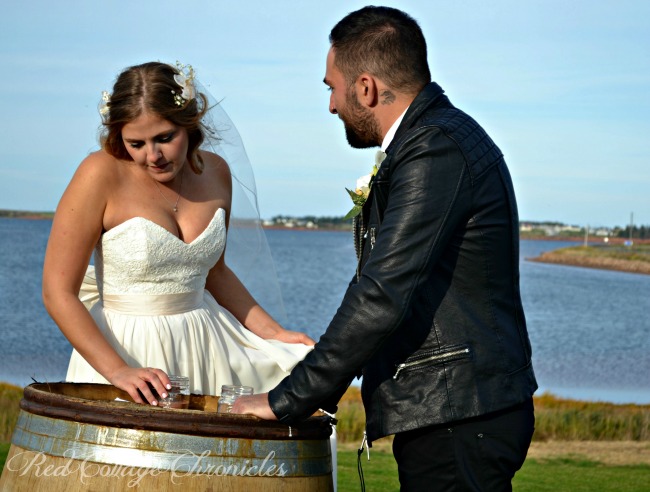 A big tent was set up on the property complete with a dance floor! Kaylee's father made two long dining tables with old barn boards. Topped with a long burlap table runner, they were the perfect backdrop for the vintage mix matched place settings!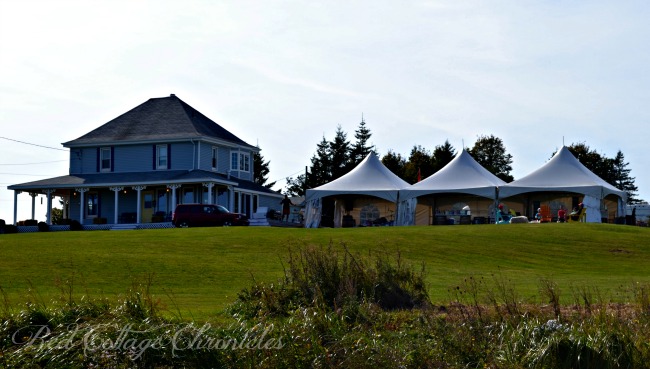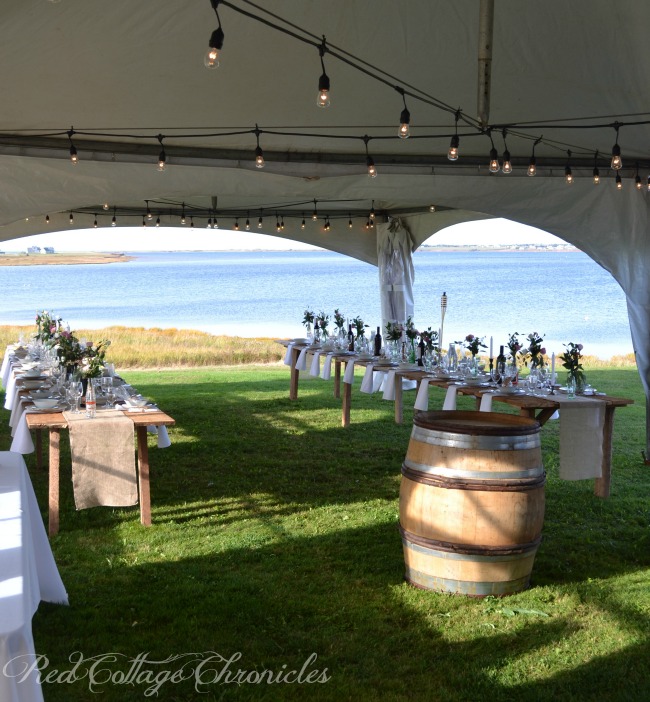 An open bar was set up using wine barrels and the best chippy old door I have ever seen. It was found in the attic of the house. If I had more room in the car I might just have tried to sneak it in and bring it home with me!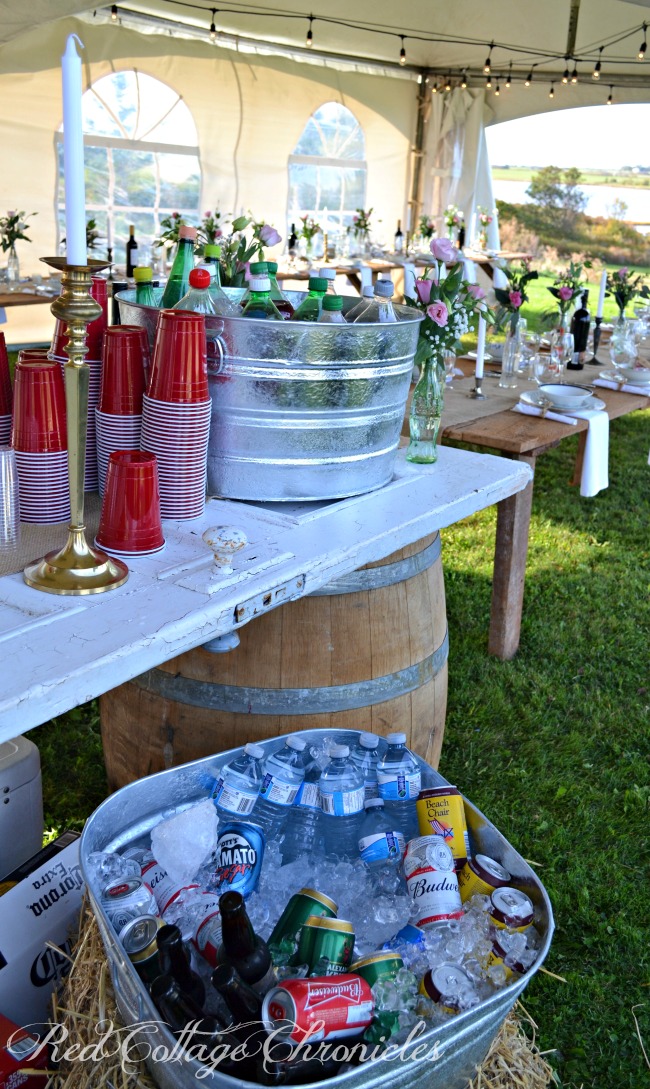 Big metal tubs from the farm supply store were used to keep drinks on ice. There was something for everyone! Island brewed, domestic and imported beer, soft drinks, Niagara wines, spirits, and bottled water.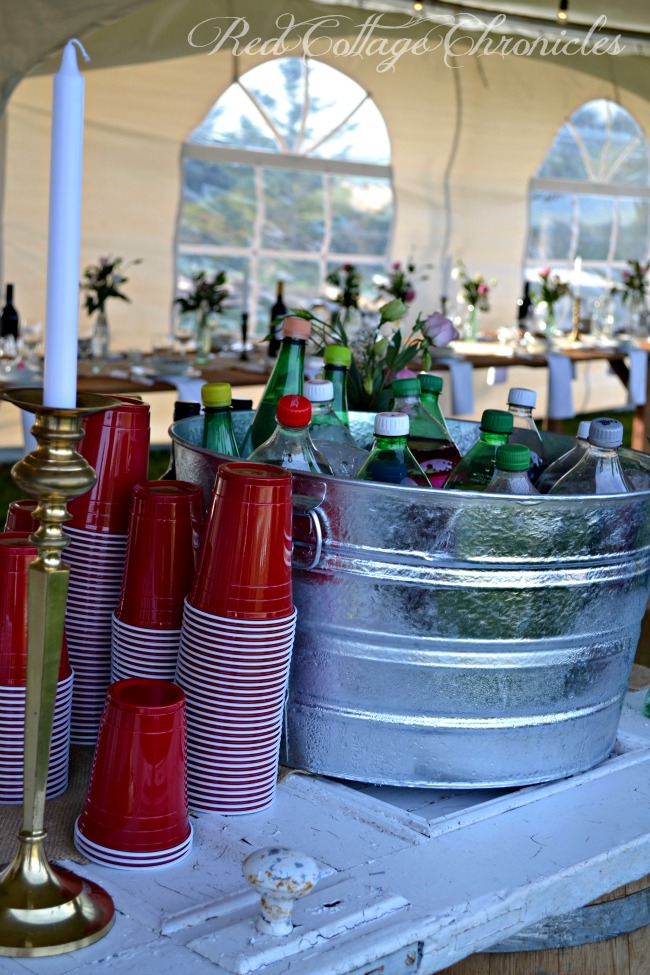 The tables were set with mix matched vintage dishes. Vintage pop and beer bottles were used as vases for the prettiest pink flowers, and old glass milk bottles served as water pitchers at each table.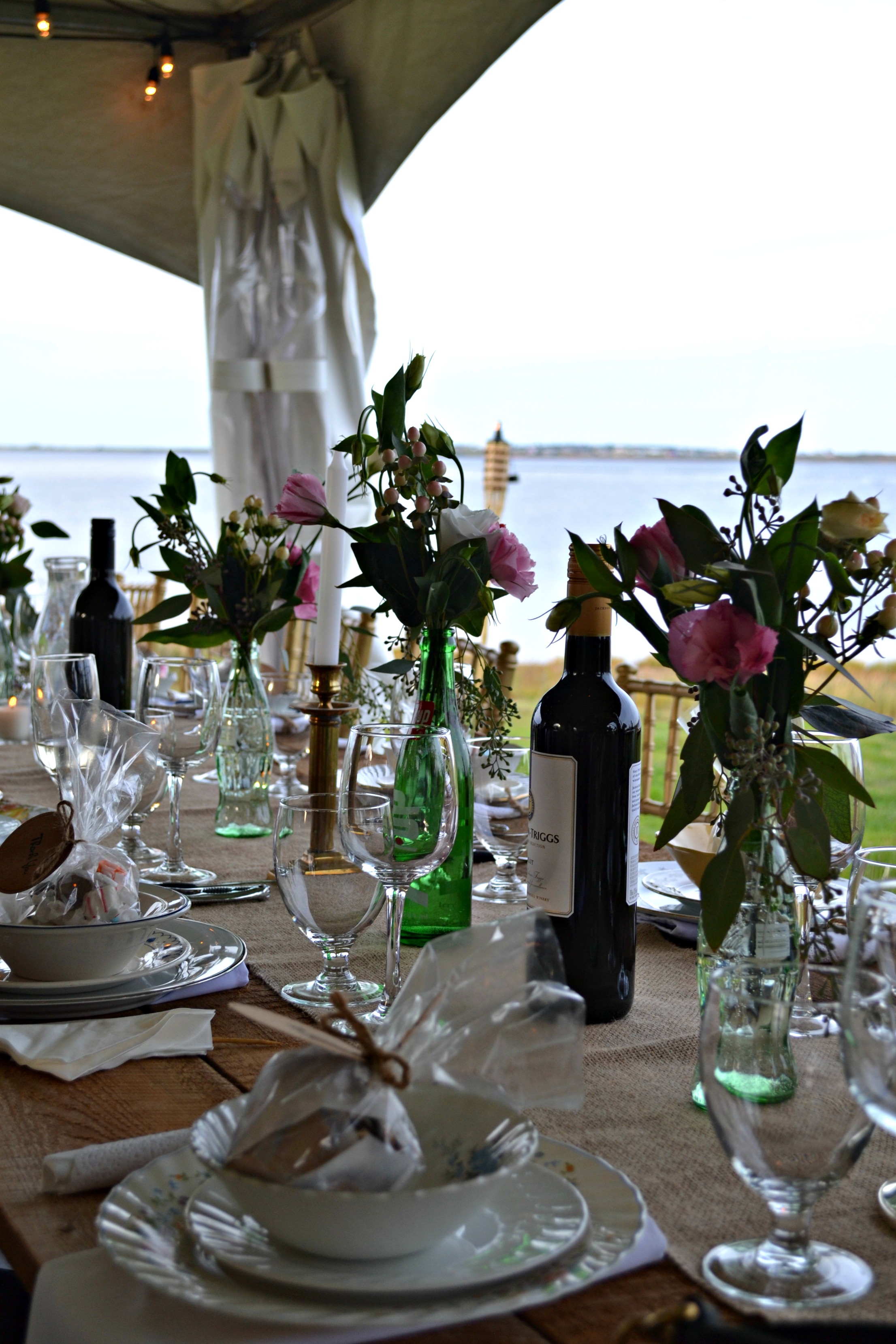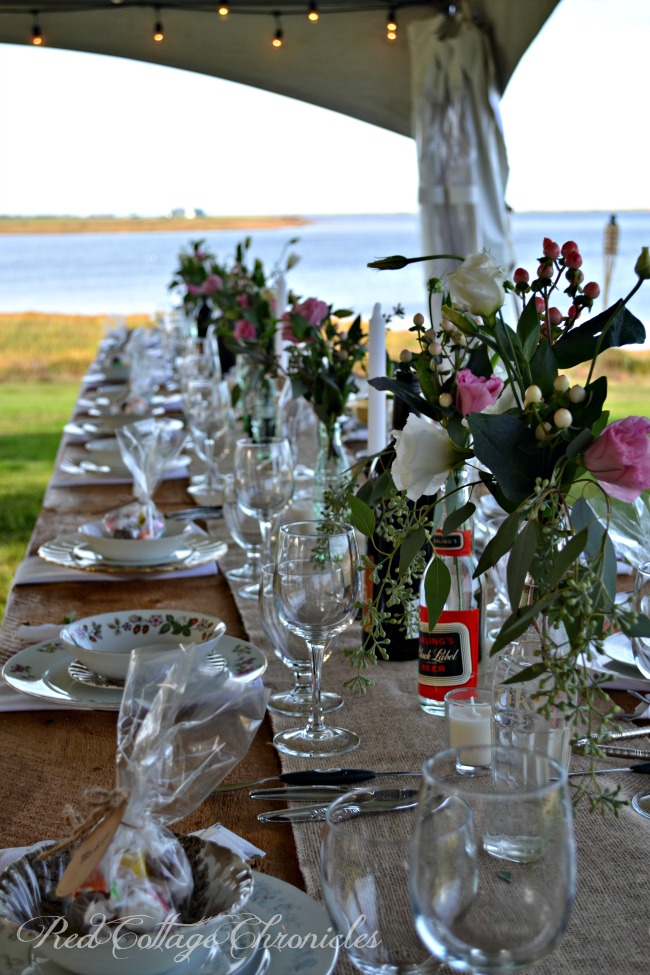 Salt water taffy and candy apples tied with a little Thank You tag made the sweetest take-away favours. I may have grabbed an extra little bag of that salt water taffy!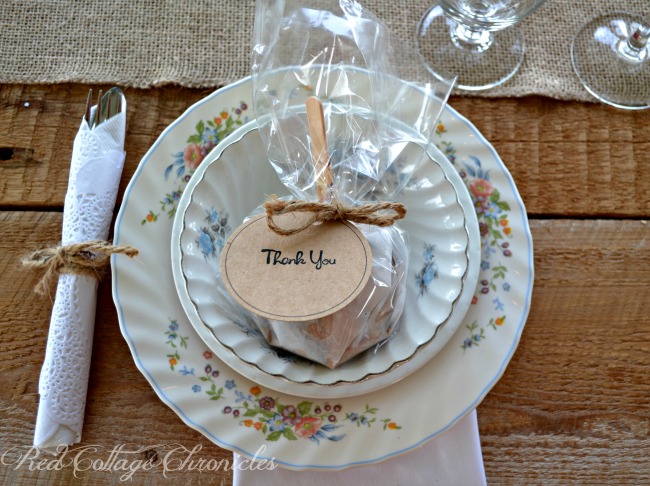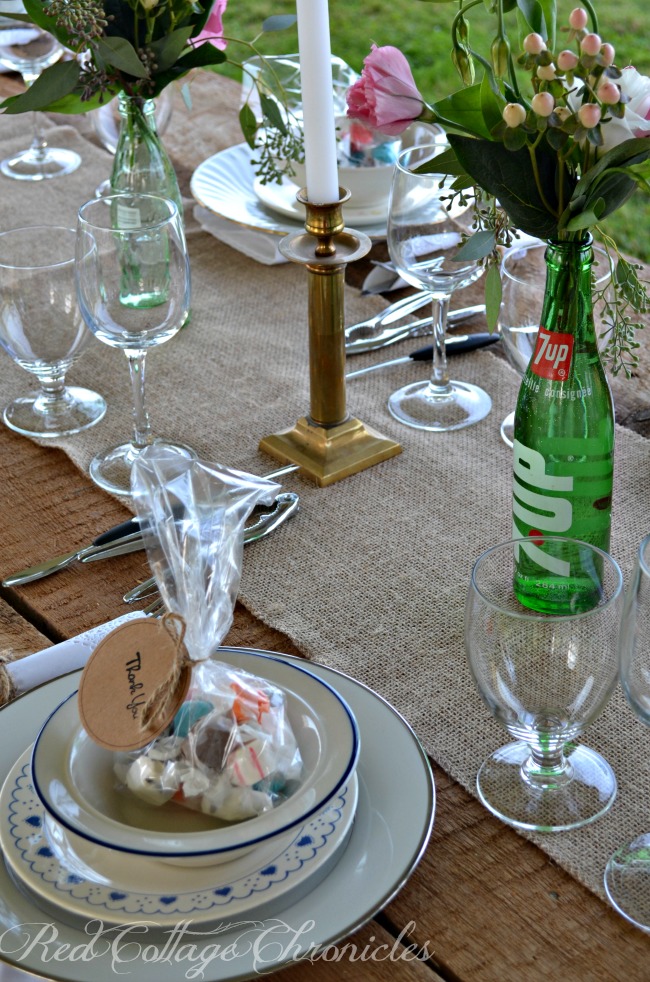 A roaring fire was lit in the fire pit for warmth as the sun began to fall, but also for s'mores later in the evening!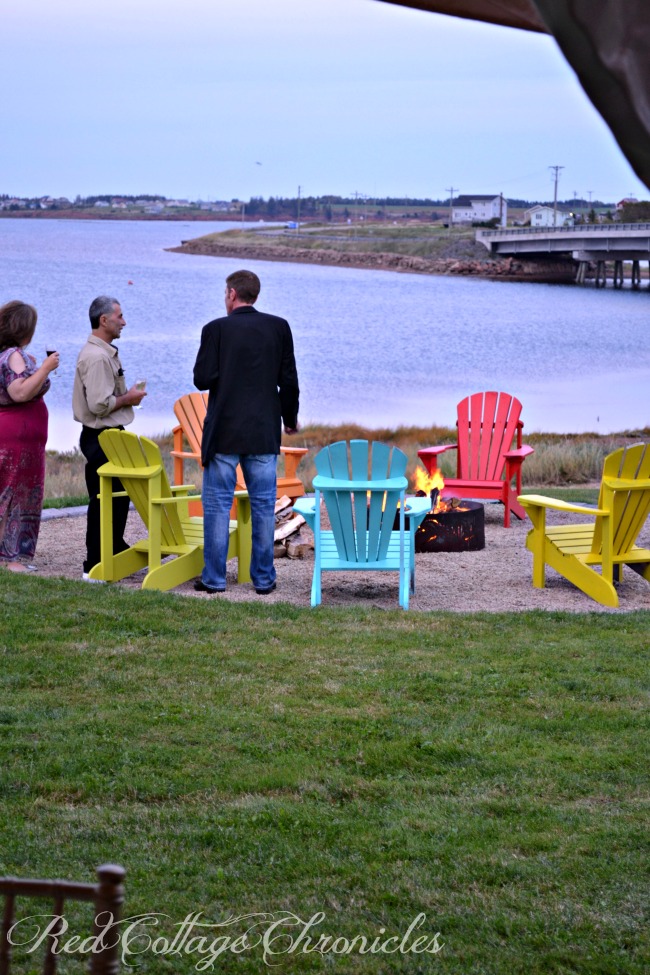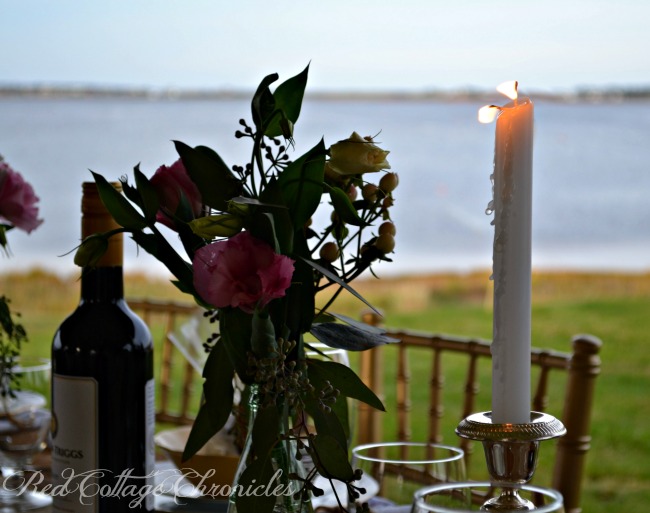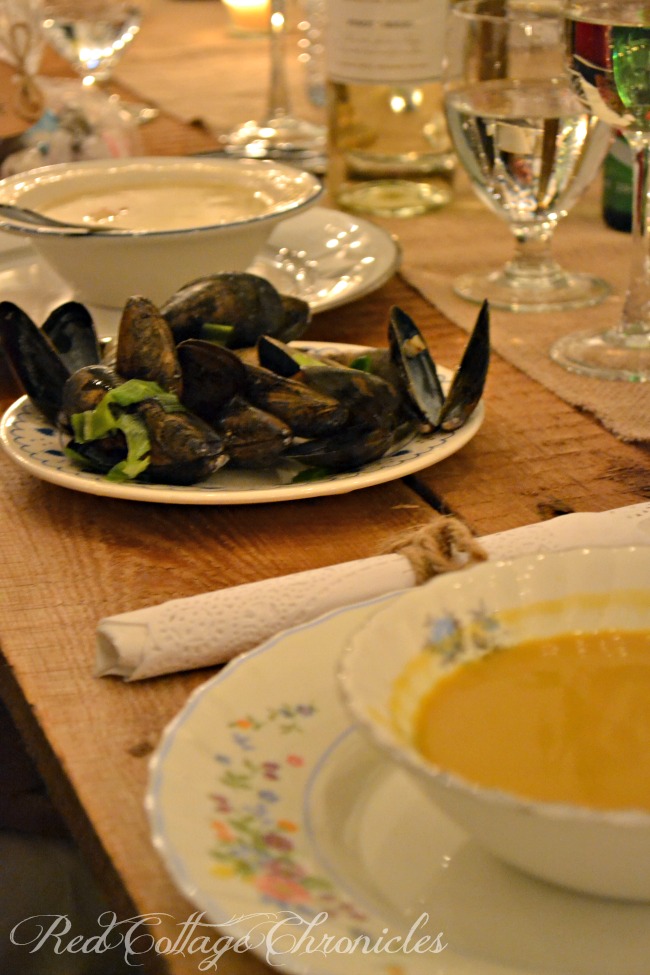 When the sun went down we dined on seafood chowder, one of the best butternut squash soups I have ever tasted, muscles, lobster, steak, PEI potatoes and more. No one was going home hungry!
Kaylee's grandmother made the wedding cake. The top layer was vegan and the middle layer was filled with lime, Zach's favourite. I thought it was just too pretty to cut. Secretly though I wanted to get a finger full of that fluffy frosting!
And then it was time for dancing! Zach picked the song for their first dance, Love You Till The End by the Pogues. I had never heard it before, but what a beautiful choice.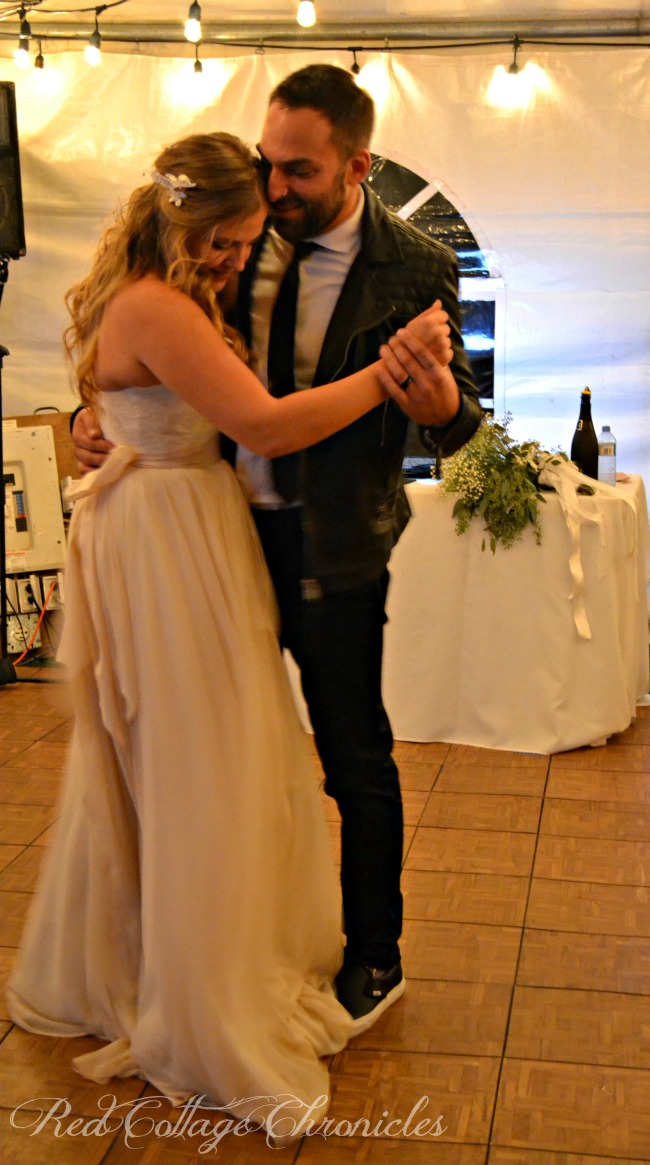 It was a long but wonderful day and while we headed back to our cottage before midnight, the celebration went on into the wee hours of the morning!
Congratulations Zach and Kaylee! The love, energy and passion you have for one another was contagious and we were so proud to a part of your special day.
Until next time…..