Countdown to Christmas Printables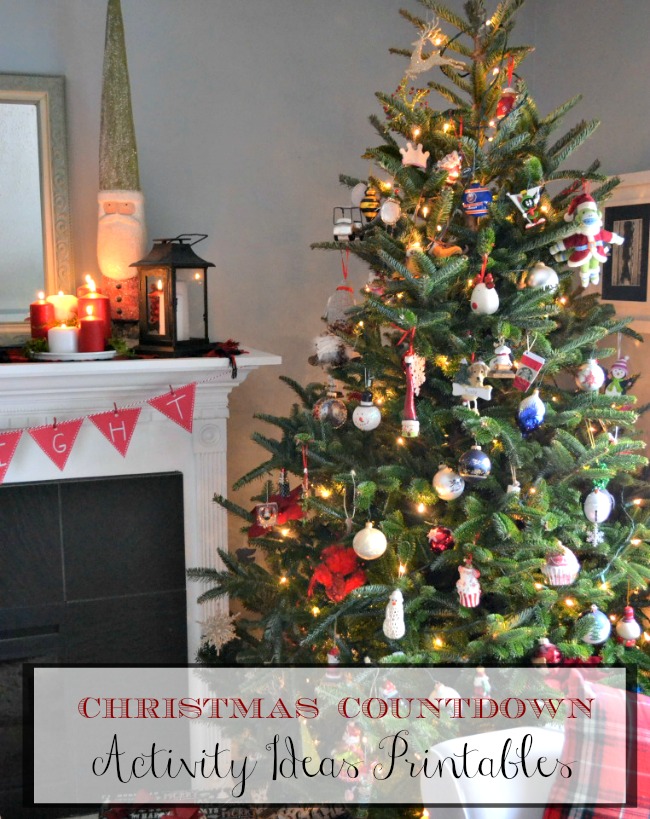 One of the things that I love the most about the Christmas season is the traditions.  Many of which have been passed down from when I was growing up.  Some Tim and I started when our girls were little.
One of those traditions that are non-negotiable is the Countdown to Christmas Activity Calendar!  Even though our girls are now well into their twenties, they don't let us forget about this tradition.
While many of our activities are geared to events that are local to us , and some that would be suitable only for those in their age group, I have created a couple of Christmas printables with some ideas for all age groups, as well as a blank sheet that you can create your own ideas!
At our house we have this little box that has been around forever.  Each night when we set out The Elf on The Shelf (yes, we still do this too!) I put an activity into the box for them to open up in the morning.  We do that activity during sometime that day.
We start on December 1st and go through to the 24th!
What I love about it is that it has evolved with our family as the girls have grown and still works now that they are adults!  I think it would even work for newly married couples with no youngsters too!
The majority of the activities cost nothing at all, like a drive (or walk) around the neighbourhood to see the Christmas lights or the Annual Victorian Candlelight Stroll we attend.  Some involve crafts made from dollar store purchases, or things we picked up at Michaels with a coupon!  We made Christmas Topriaries that cost only $12 and can be used year after year!  Just a couple activities might be a bit of a splurge.
Most Church's will be holding Carol Sings or Christmas pageant.  A visit to Santa at the mall doesn't have to cost a thing.  Santa Claus Parade's are a fun activity for the whole family.
Make sure you check your local community calendar for family friendly events and choose whatever appeals to you and your family.
Do make sure you balance activities, some simple activities like a special dessert, or maybe opening a little gift of a coloring book or crayons.  The idea is not to overwhelm you, your budget or your schedule, but to create memories for you and your family.
Please feel free to select any of these printables with activities preprinted, or just print the blank one and fill in your own activities.
Click on the photo to download the pdf  for printing!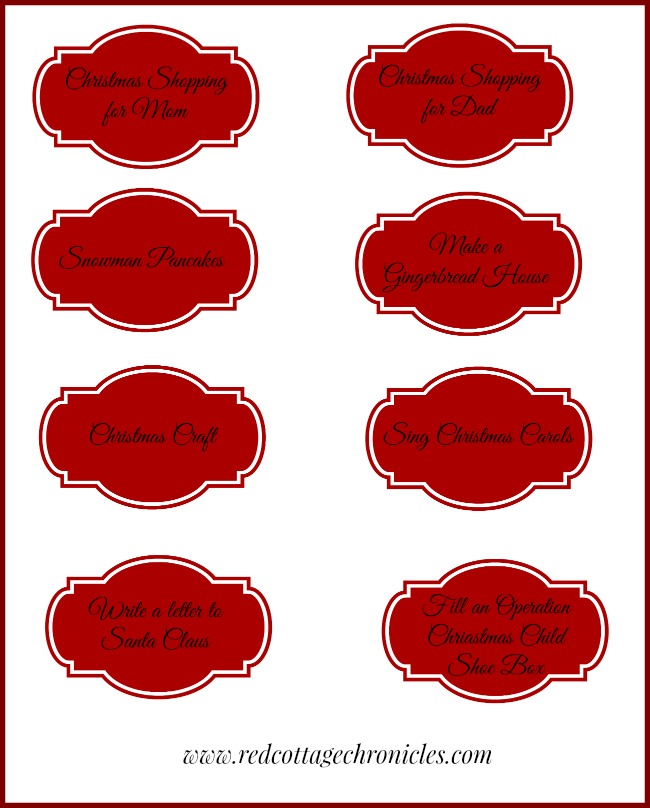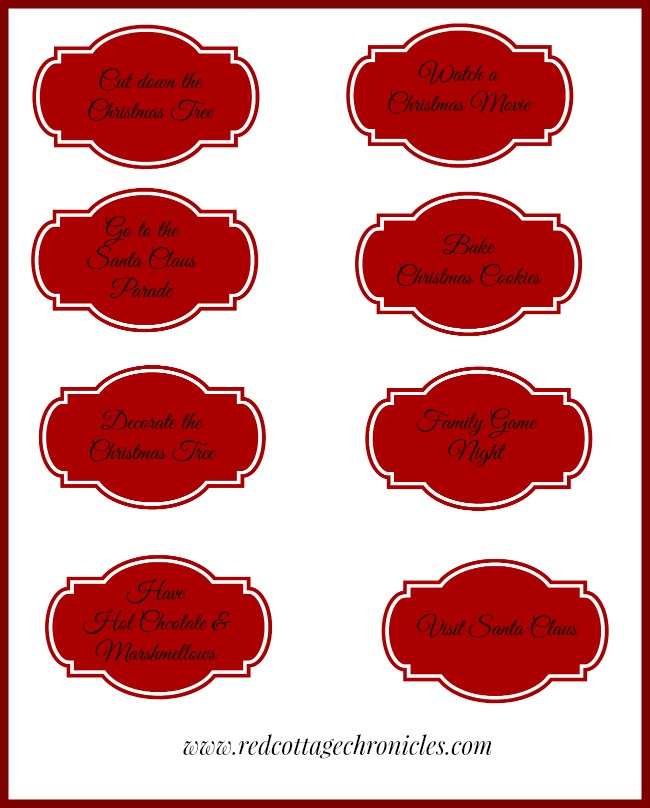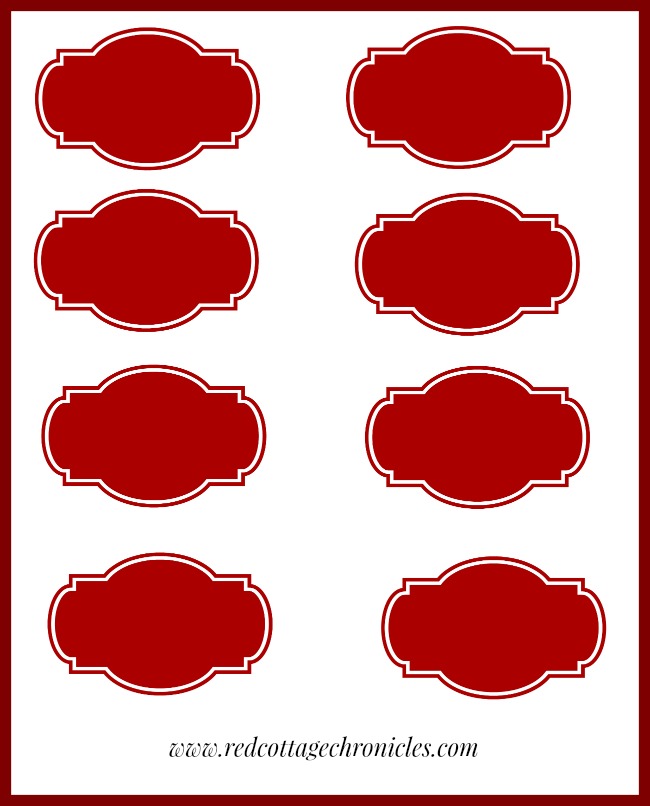 Just remember, keep it simple and make it work for your family and your schedule.
Most of all, have fun!
I would love to know what your favorite family traditions are for the holidays!  What activities do you and your family do each and every year?
Until next time….
Maureen