Welcome to the One Room Challenge Week 4!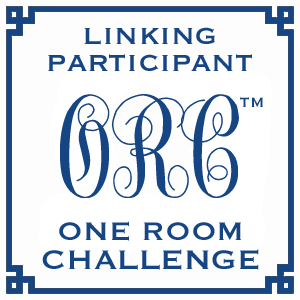 If you are just joining in you can visit here!
Am I ever see glad to see the back side of week four! The plywood plank floors are done!!
This post may contain affiliate links for your convenience, to allow you to find a similar product used in this project without changing your cost!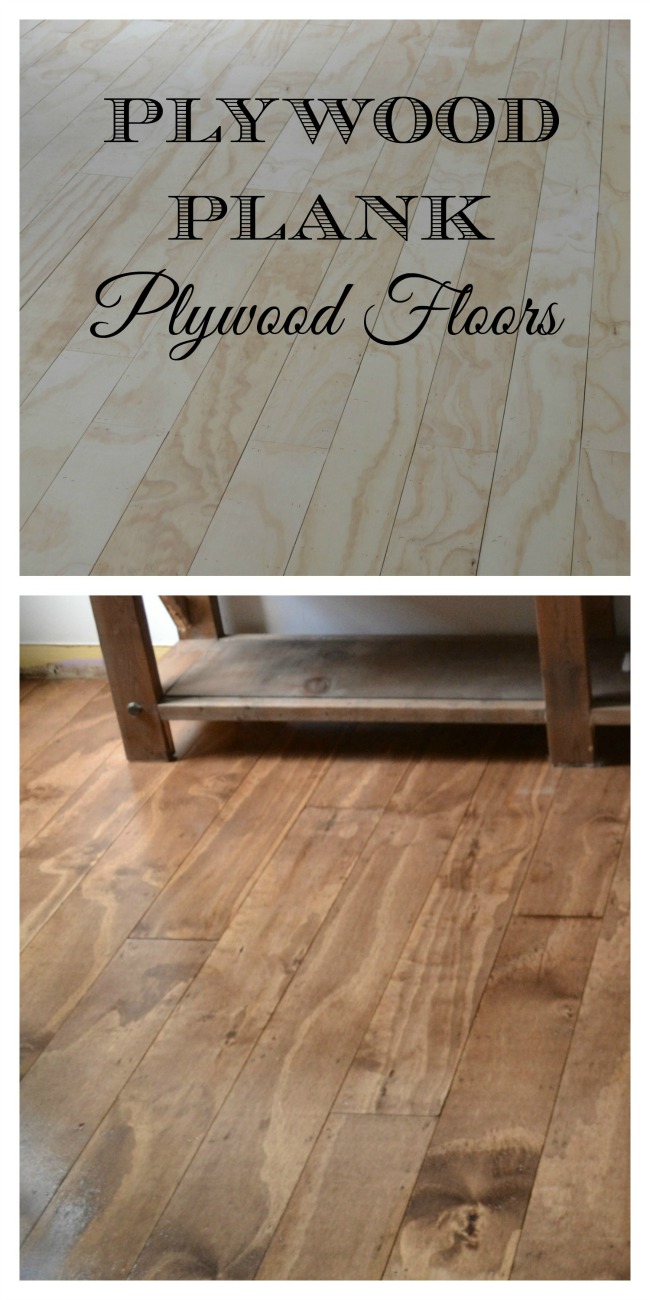 LOVE, LOVE, LOVE!
They are the perfectly imperfect. I love the color. They actually look they have been down for a while and lived on, yet have that beautiful sheen you get with brand new floors. I love how the stain pooled around the ends of some pieces and not others.
So lets have a look at the week in pictures, shall we.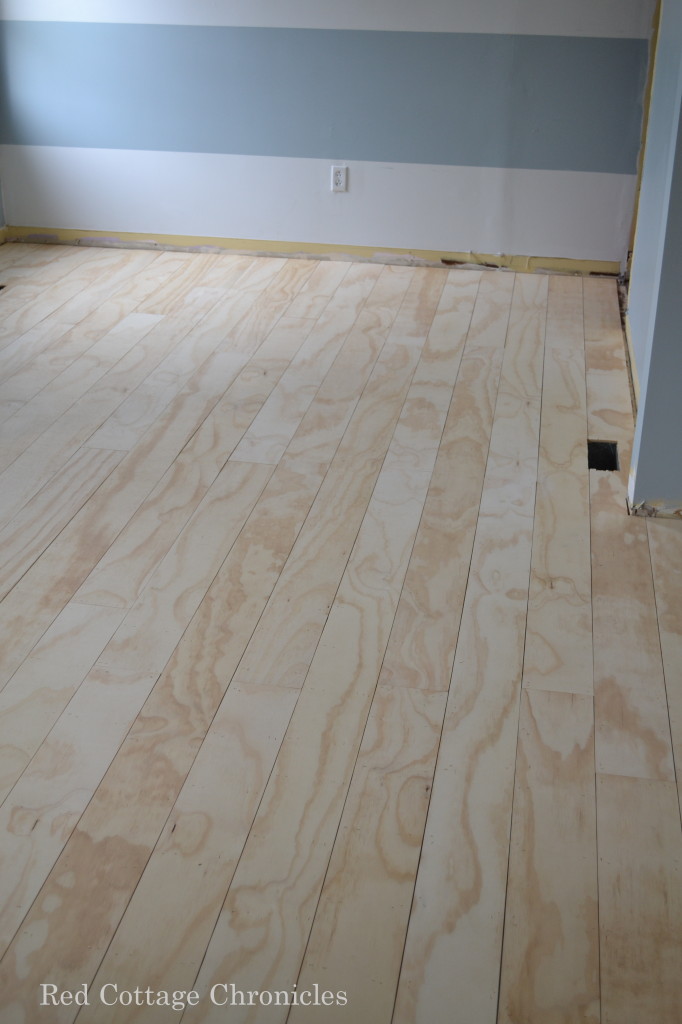 This is where we were at on Thursday evening. All the planks laid.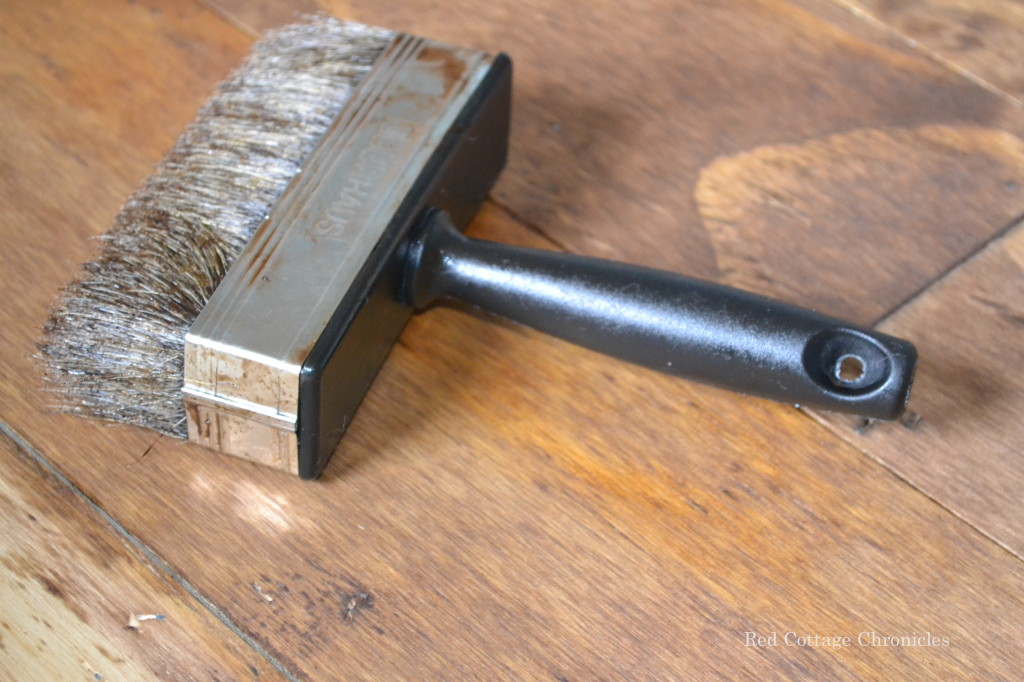 This is what we did on Good Friday! Can you guess what color we used?
From here we spent the night at my sisters! It was hilarious to see all the dogs hanging out together at her place. Our two goldens, plus her golden and two cocker spaniels. Throw in one moody black cat just for fun. Oh and I can't forget the two cats up in the "man cave" Finny and Penny that belong to my nephew but were there for the weekend! We are a gluten for punishment!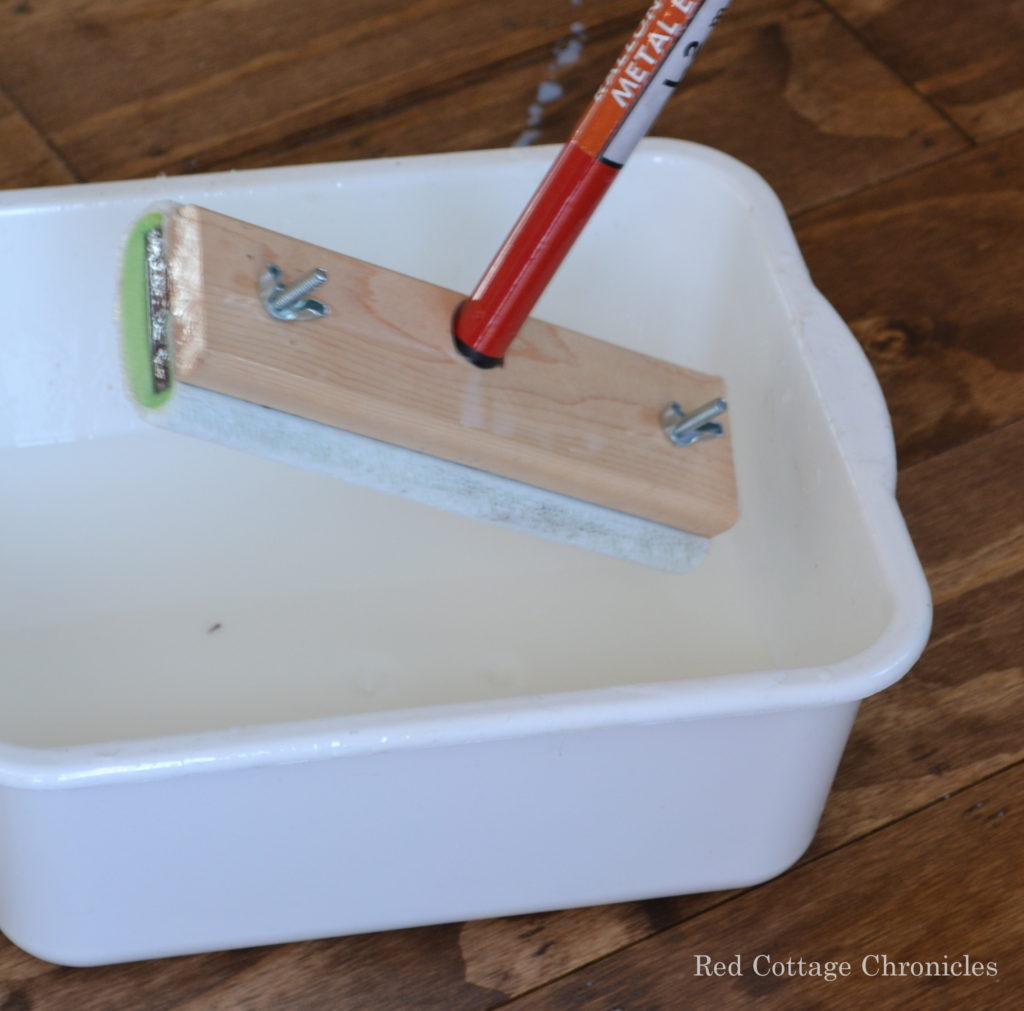 We had gorgeous weather on Saturday. Which was perfect, because I spent the day adding the polyurethane. We went with the 3 coats recommended. We were able to keep the windows wide open, which enhanced the drying time and the ventilation. It really was low odor though.
Then it was back to my sisters for the night!
Sunday morning we went back for a peak! By Sunday night we could walk on it lightly and here is what it looks like now!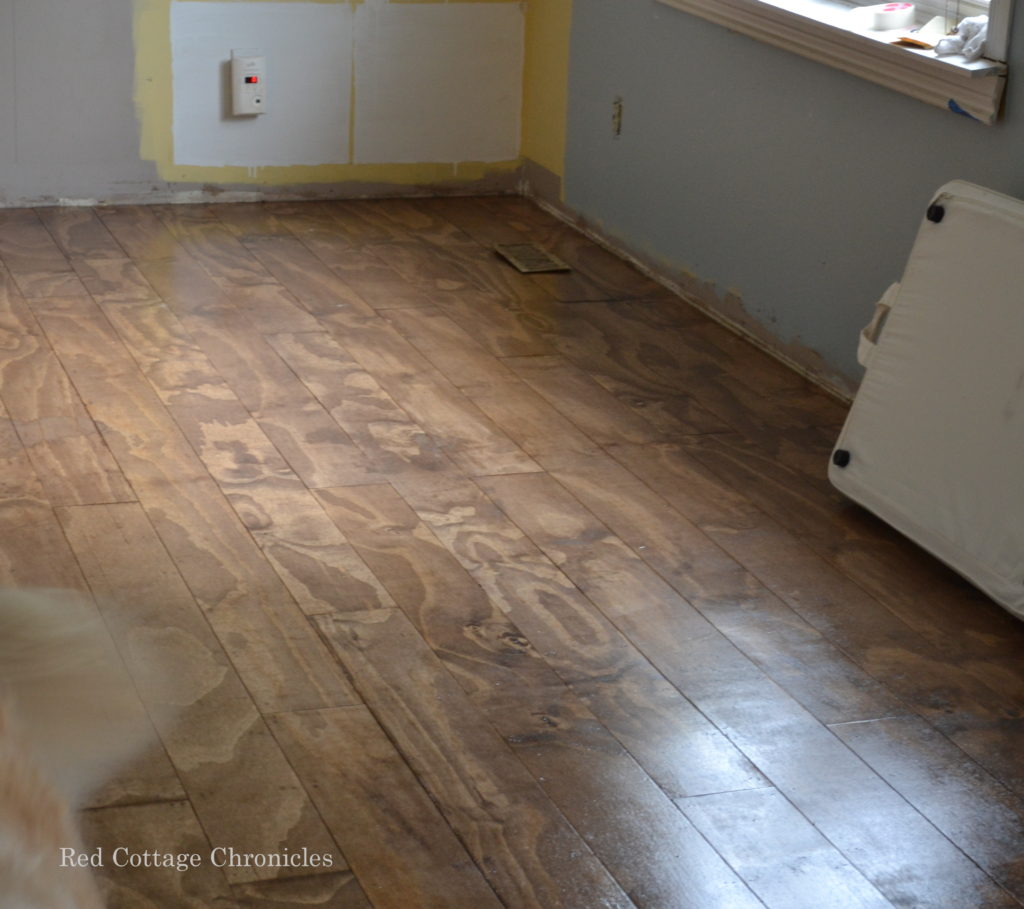 If you guessed that we used Special Walnut by Minwax you would be right! I was a bit panicked when it first went on. It had a very orangey undertone. I resolved to the fact that it was meant to be but when I started to put on the Varathane the orangey hue really faded and it is now distinctly warm brown.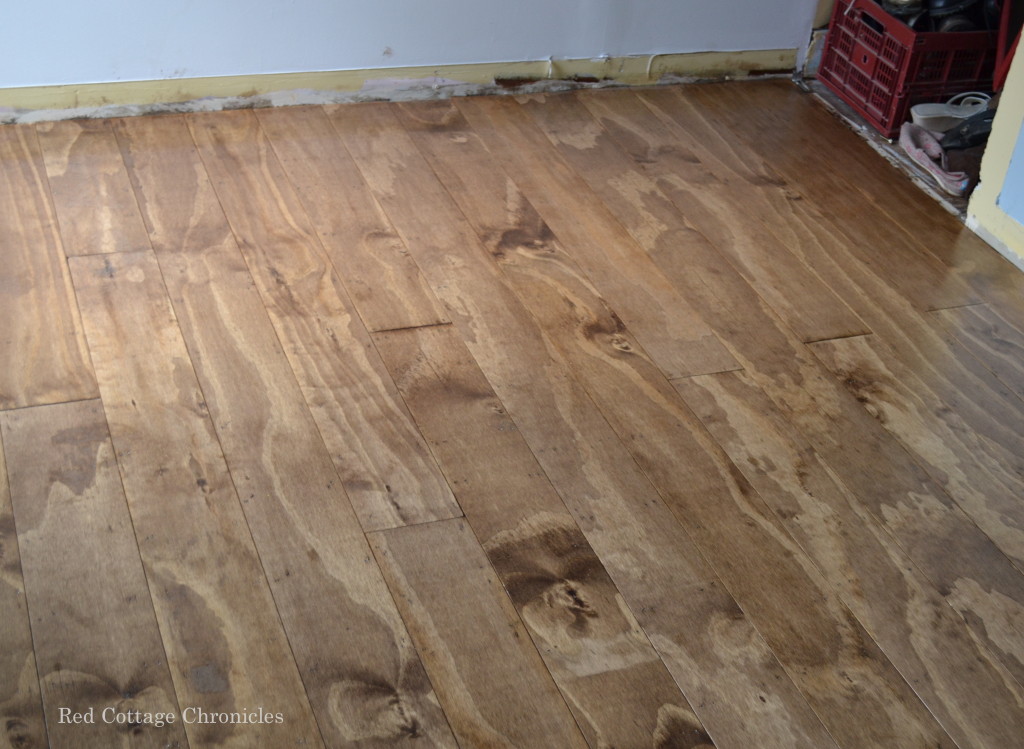 I love all the detail and character that adding stain enhanced.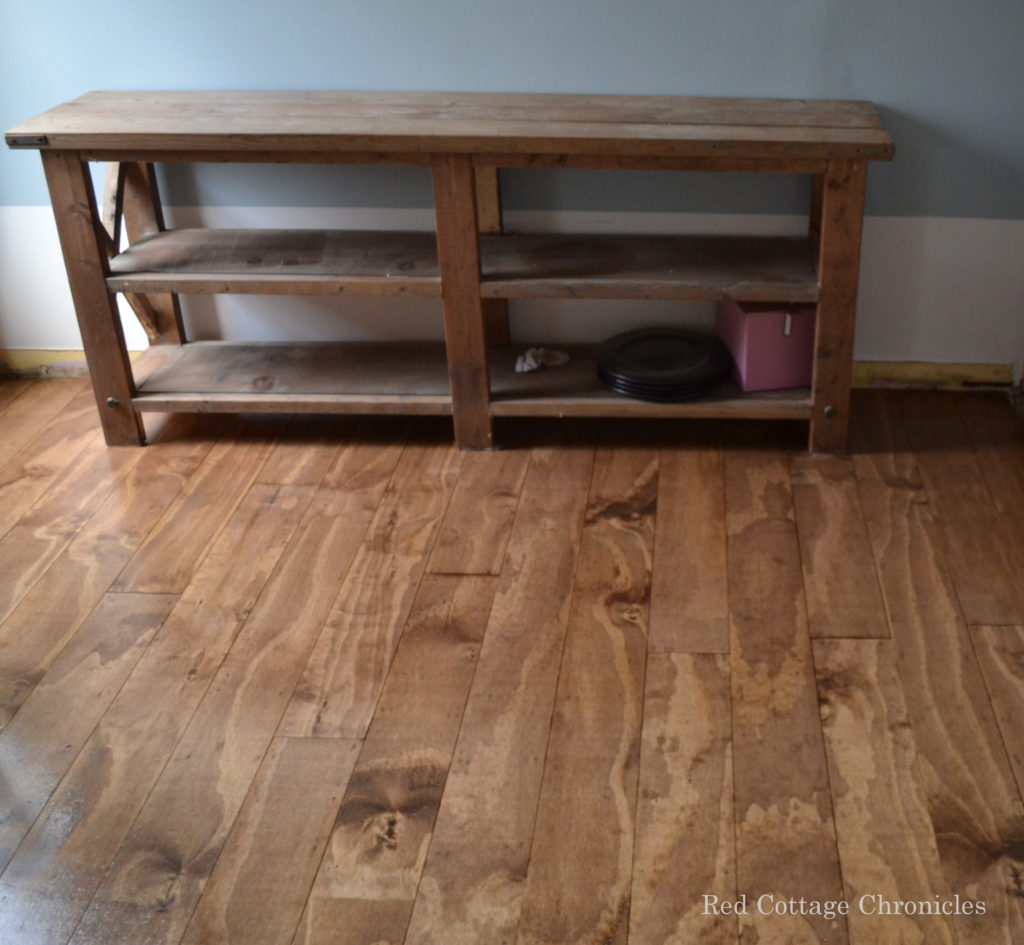 We are very happy with the way it looks with the buffet table that Tim built me (and the matching tv console not shown)!
After three long weeks I think the floor is finally ready for its close up!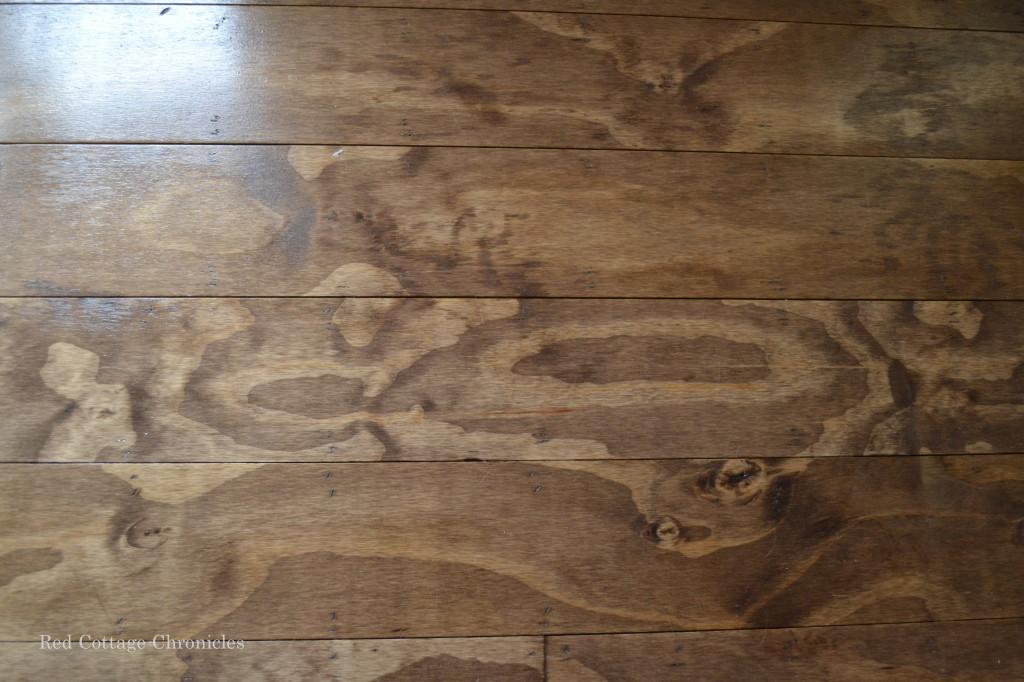 So what do you think? Will you ever try your hand at a plywood plank floor? I plan to do a picture tutorial of the process we followed after the One Room Challenge is over!
By the end of the weekend we will have painted all the walls, painted and installed the baseboard and trim and ordered the area rugs. Also attending an auction on Tuesday hoping to score a nice dresser to makeover as a storage piece for right inside the front door.
I have a fairly good idea of how the floor plan will flow, so I am pretty confident we will get this room complete by week six!
You can see how the floors were installed in Week 2 right here! Want to see how they look with the room completed, click here!
Until next time…..