Easy Tear Off DIY Notepad
Hello friends! Today I am sharing a really simple project for all of us who love to create lists. A DIY notepad with tear off sheets!
I am a list maker. Grocery lists, To-do lists, Honey-Do lists. You get the picture. It seems I am always looking for a notepad so I decided to create a printable (available in the VIP Printable Library for subscribers).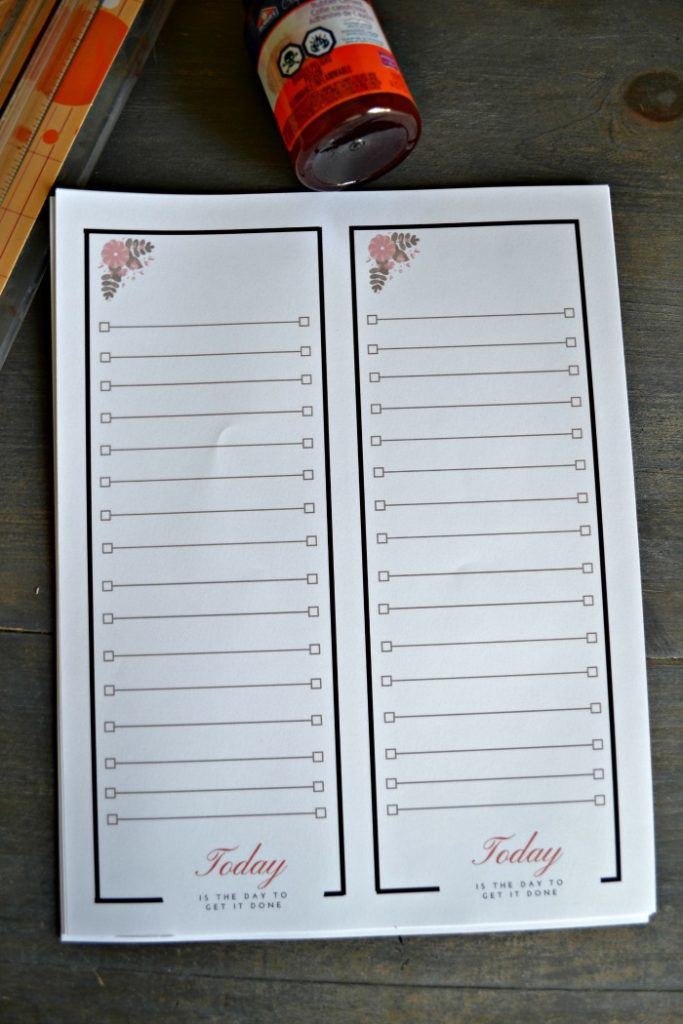 Now, you could just cut sheets of paper the same size, but a pretty notepad makes creating lists so much better don't you think!
(This post contains affiliate links)
Tear Off DIY Notepad in 4 Easy Steps:
Download printable from VIP printable library (available to subscribers) or use any paper of your choice
Print 10 to 20 sheets (depending on how thick you want your notepad
If using the printable, cut each sheet in half. I used this cutter from Fiskers
Stack the sheets evenly and applying pressure to the top of the notepad, brush Alymer's Rubber Cement along the top edge in 2 or three coats ensuring the entire top edge is coated well. Allow to Dry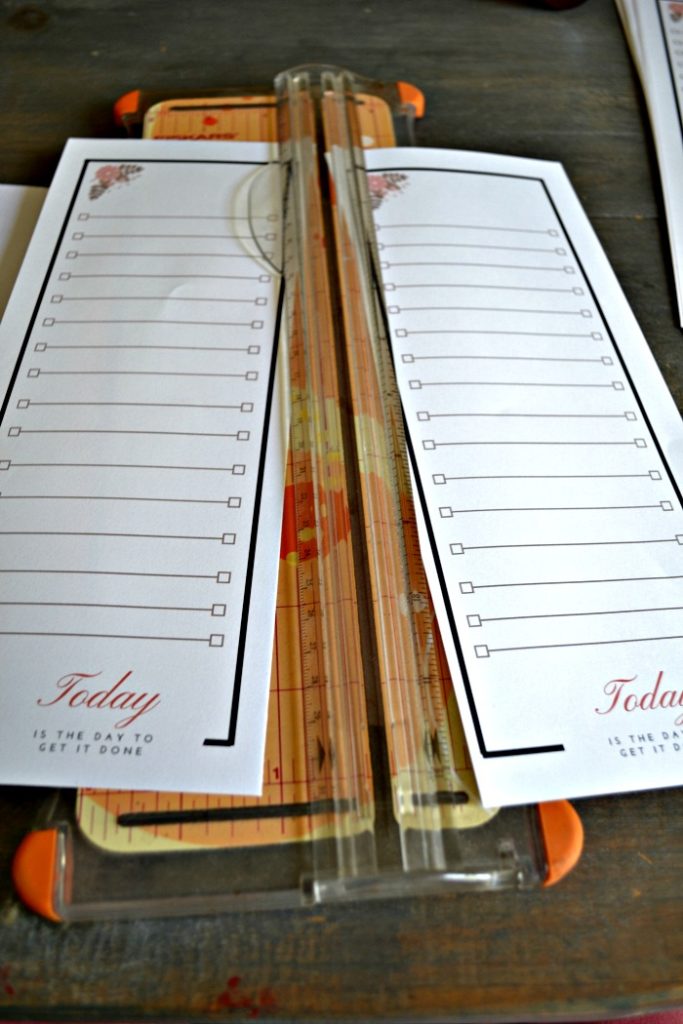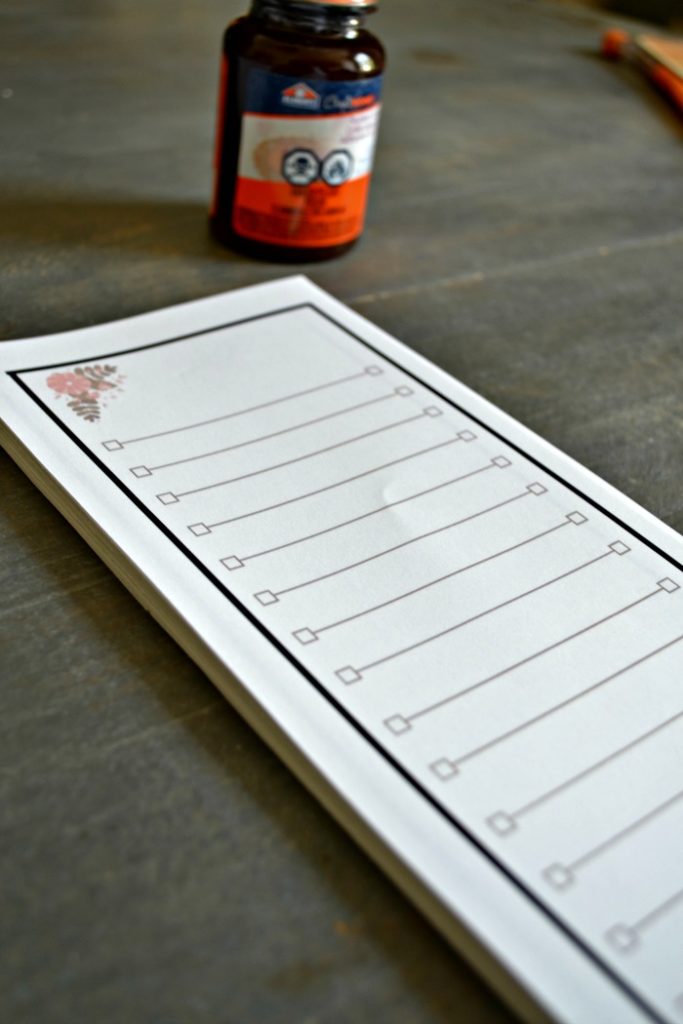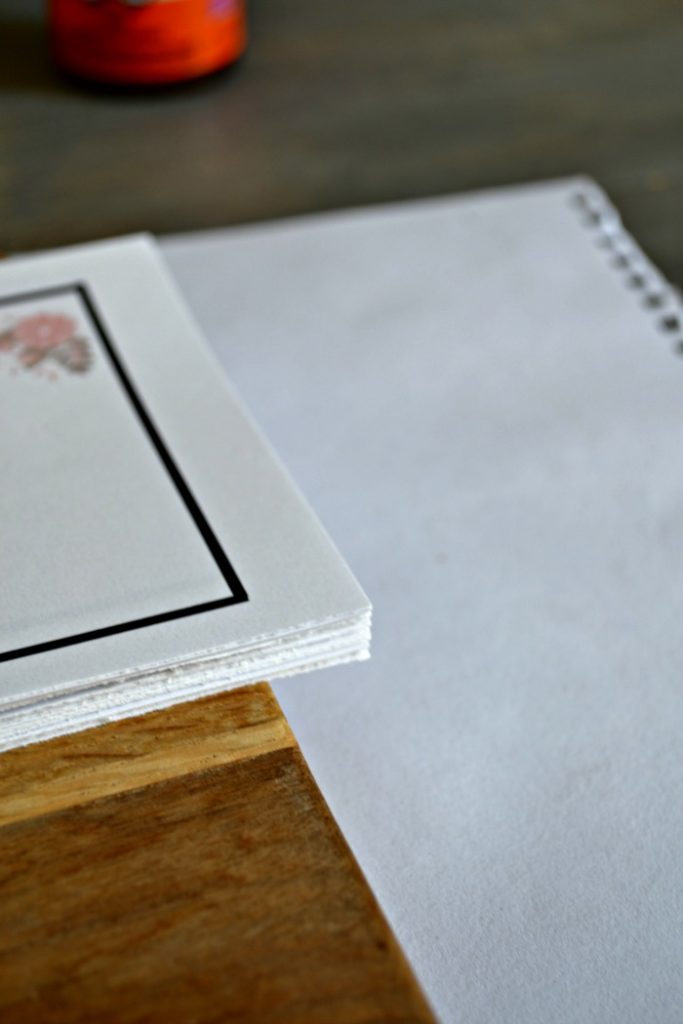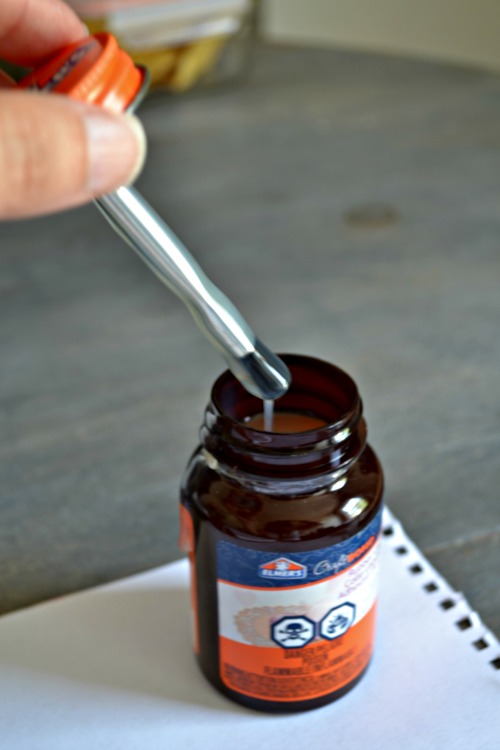 And voila! You have your own tear off DIY notepad!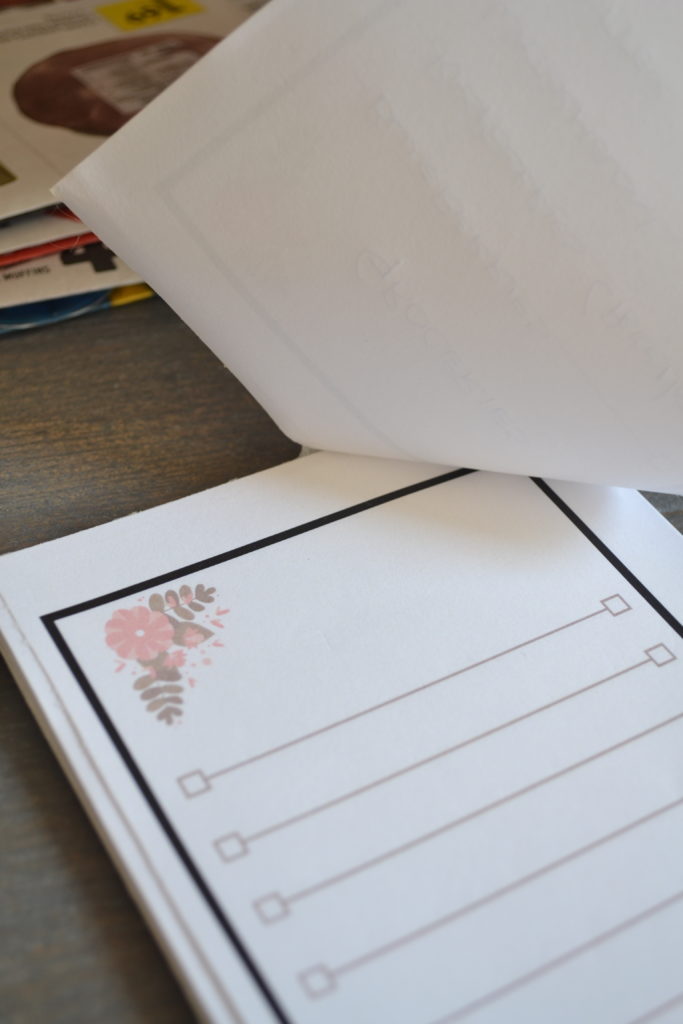 A few tips….
I used an old cutting board to elevate the stack of notepad sheets to make it easier to brush the top edge with the rubber cement
Protect your work surface. The rubber cement is quite runny and drips may happen
Feel free to make your DIY notepad with as many pages as you like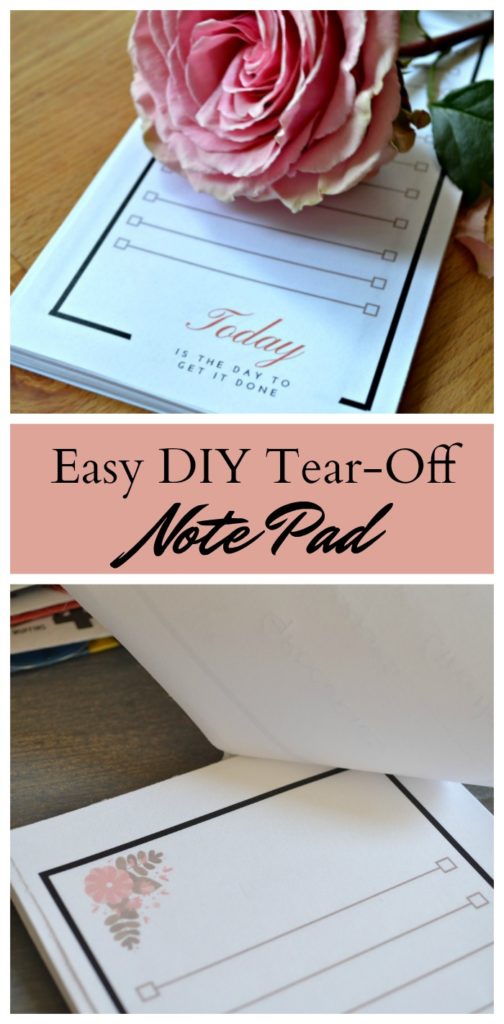 Want access to the VIP Printable Library? As a thank you for subscribing to Red Cottage Chronicles (click here to subscribe), I will send you your own password in my Welcome email after you confirm your subscription. I would love to have you and appreciate each and every visit!
If you like this easy DIY project, check out this one too!
Until next time….