Chocolate Hazelnut Banana Muffins & A Challenge!
Chocolate Hazelnut & Banana Muffins and a Challenge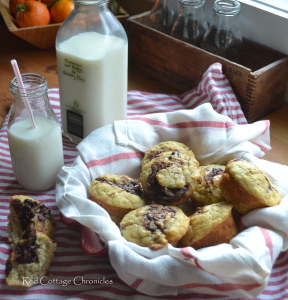 As the Christmas season gets going, baking is underway, decorations are hung, and family members gather together I cannot help but be mindful of all those in our community that don't have a warm bed to climb into, or sometimes even a warm coat and a pair of boots.  We do our best to do our part.  We donate food to the food bank, adopt a family at Christmas, and toss coins into the Salvation Army kettles.
There is a gentleman in our community who has taken one (very necessary) step forward to aid in the plight of the homeless in our cold Canadian winters.  After seeing yet another homeless person huddled in an ATM pavilion trying to keep warm he is spearheading a drive to bring warm clothing and blankets to those people who sleep on the street, or even those who do take advantage of the out of the cold program, but still are outside in the elements all day.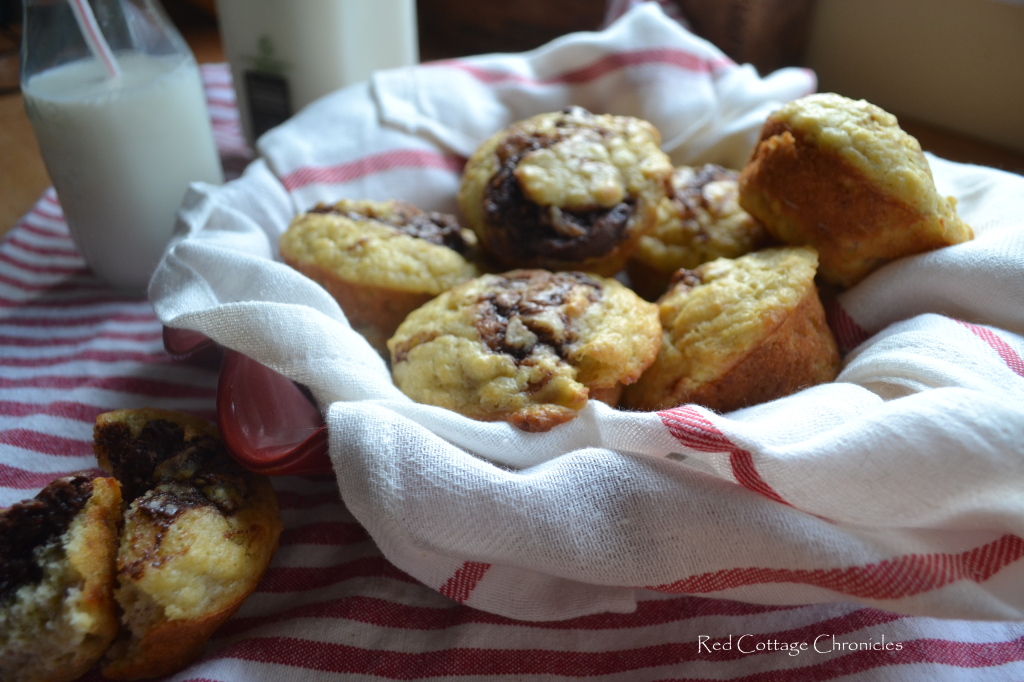 He is excepting donations of new or good condition coats, boots, blankets and sleeping bags.  He has also issued a Facebook challenge across Canada for people to donates clothes to the homeless at their closest drop-in centre or community centre that serves the homeless and accepts such items.  He is spot on when he says "we may not know why they are homeless, but we absolutely need to reach out and help them"!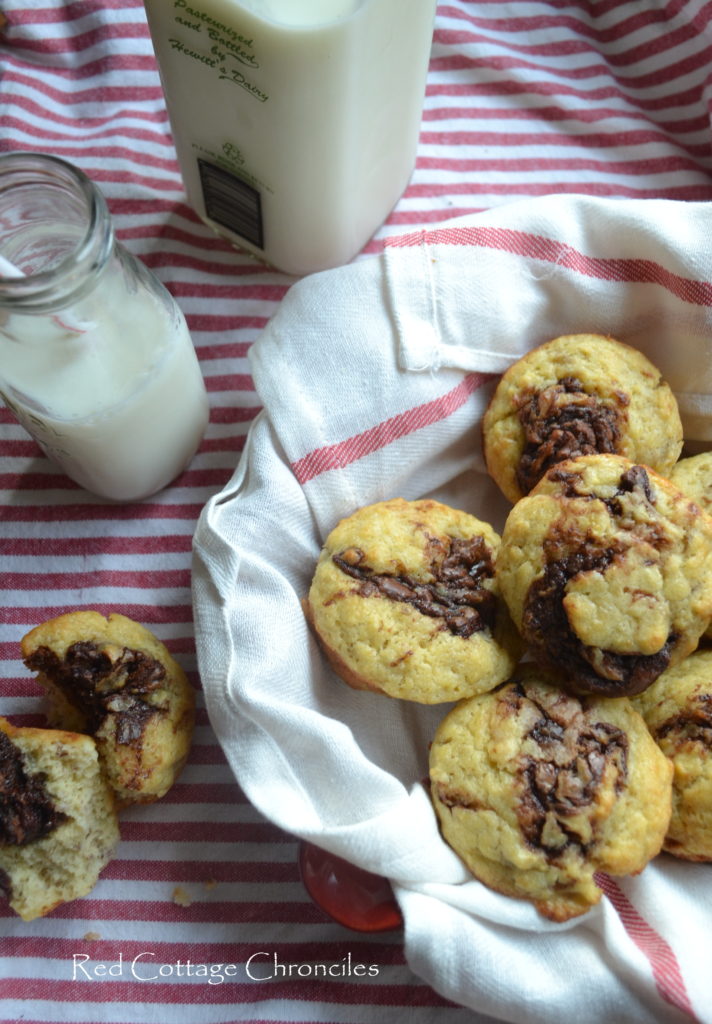 I want to take it one step further and reach across not only Canada, but all of North America and beyond too!  If you find yourself  in a position to donate anything to aid in keeping the homeless warm, please contact your local organization and give them what you can!
Luke 3:11
And he would answer and say to them, "The man who has two tunics is to share with him who has none; and he who has food is to do likewise."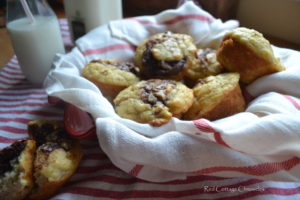 Chocolate Hazelnut Banana Muffins (adapted from 2015 Milk Calendar)
Ingredients
1 cup milk
1 tablespoon lemon juice
2 cups all purpose flour
1 teaspoon baking powder
1/2 teaspoon baking soda
1/2 teaspoon salt
1/2 cup butter, melted
2/3 cup sugar
2 large eggs
1 cup mashed (over ripe) bananas
1/2 cup chocolate hazelnut spread (such as Nutella)
Instructions
Preheat oven to 375 degrees.
Melt butter in a small saucepan and allow to cool.
Line 12 muffin tins with paper liners or spray with non-stick spray
In a small bowl combine milk and lemon juice and set aside
Into a large bowl sift together flour, baking powder, baking soda and salt.
In a medium bowl whisk together cooled butter, sugar and eggs. Stir in mashed banana.
Add wet ingredients all at once to dry ingredients and blend only until just combined.
Skin batter into muffin tins until 2/3 full.
Top each cup of batter with a spoonful of chocolate hazelnut spread and swirl gently to combine.
Bake for 22 to 24 minutes or until cake tester inserted in the centre comes out clean.
Let cool in the pan for 5 minutes before turning out onto cooling rack.
https://www.redcottagechronicles.com/baking/chocolate-hazelnut-banana-muffins-challenge/