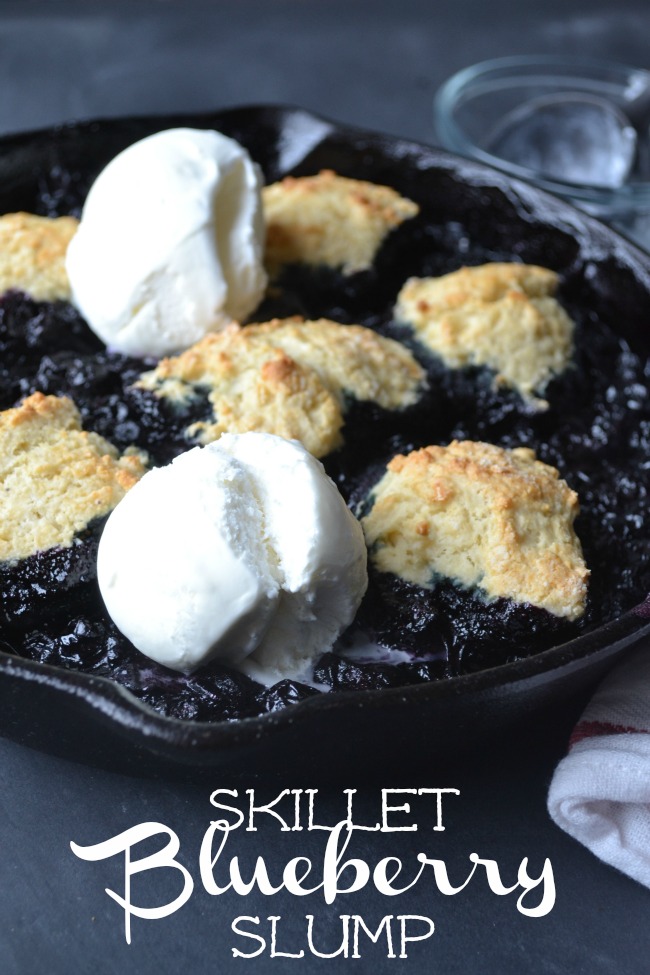 Lets face it.  The less mixing bowls and baking pans we have to use when making dessert, the better!
This week for Taste of Home Tuesday I am featuring just such a recipe.  It requires only one mixing bowl and one cast iron (or other oven proof) 10″ skillet!
This Skillet Blueberry Slump is one of those blueberry recipes that reminds me of getting back to basics.
I don't know if it's the cast iron skillet, the fresh fruit with all bubbly & delicious when cooked with the sugar, the buttery drop biscuits, or because it is served with vanilla ice cream!  It is just something I could have pictured myself eating at my Nana's kitchen table way back when I was a little.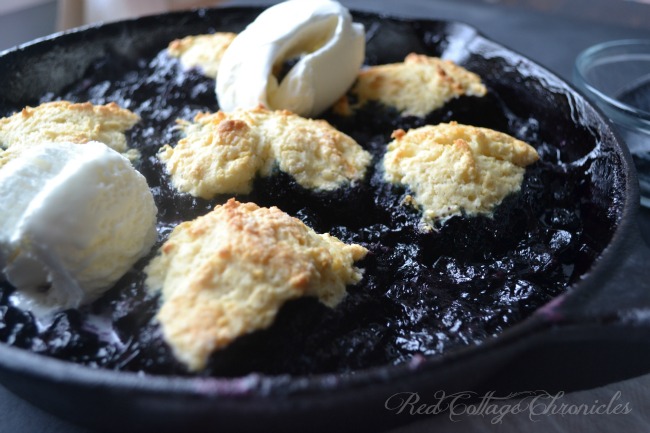 Since fresh blueberries aren't in season, I used organic frozen blueberries that cooked up perfectly fine.
I think the only thing I would have done differently is to sprinkle the drop biscuits with a little course sugar before baking.  It really was fine without it, but I think it would add a little bit of sweet crunch!
When you pull it out of the oven it is hot and bubbly and smells heavenly.  Make sure you serve it warm with vanilla ice cream.  Oh, the goodness!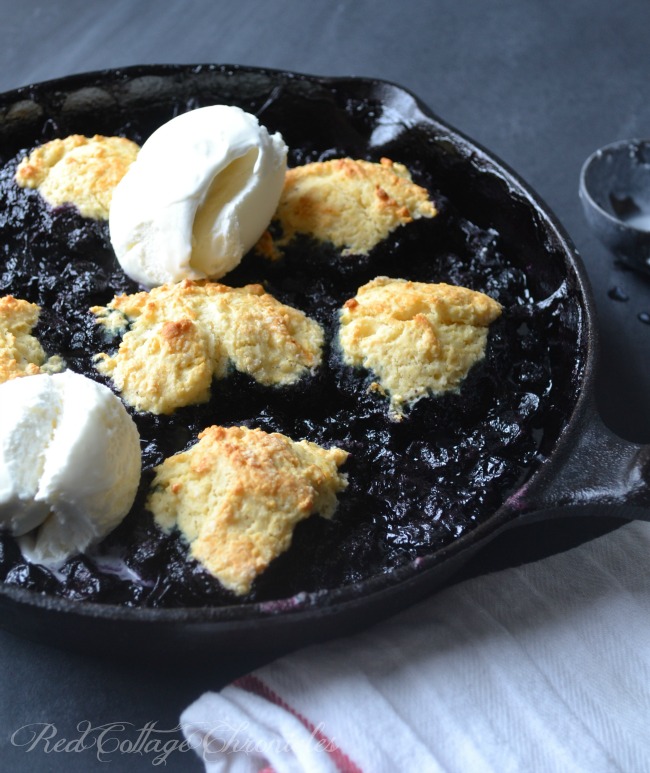 It is definitely different than the light 7 Fruit Salad I featured last week, but all those plump blueberries have to count for a little bit of healthiness.  At least that's my story and I am sticking to it!
You can find this yummy Skillet Blueberry Slump recipe here.  And make sure you register with Taste of Home while you are there and start filling your online recipe box!
Until next time….
Maureen