Sorry Nana…but this is not it!!
I always looked forward to her making her pineapple upside down cake.  Not sure if it was because she always made fresh whipping cream (and let me lick the beaters!) or the bright red cherries in the middle of those Dole pineapple rings!
When my March issue of Country Living magazine arrived yesterday I was intrigued by their recipe for pineapple uspide down cake!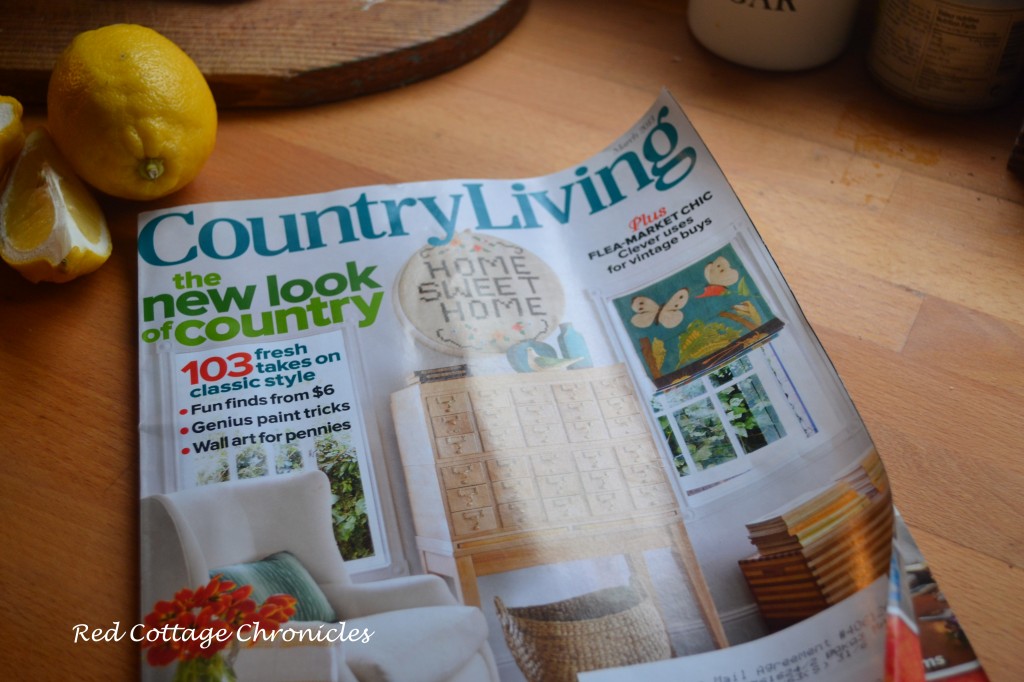 Which of course meant that I had to try it ASAP!
I was so happy with the result!  Wait for it……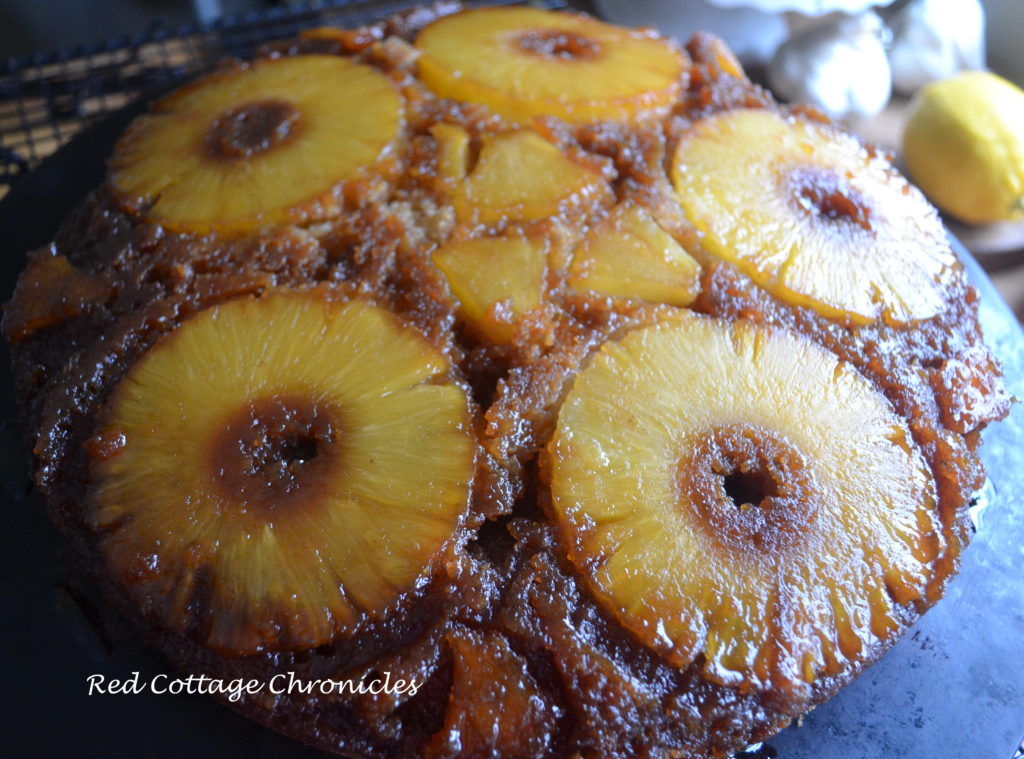 Salted Caramel Pineapple Upside Down Cake!!
Oh Happy Day!!
Salted Caramal.  Fresh Pineapple.  Rum!
I will admit my first attempt tasted delicious.  The problem was, and I knew it as soon as I poured the batter in that a regular 9″ pan was just not deep enough.  With 2 tsp of baking powder I knew this baby would rise.  I went ahead and baked it anyway, but put a cookie sheet underneath to catch all the drippings.  Sadly most of the caramel sauce did bubble up the sides and ran out.
Second attempt was divine.  Salty, caramelly (is that a word!) with just a hint of rum flavor.
I used a 9″ pan with 2 inch sides.  No runover.  Yeah!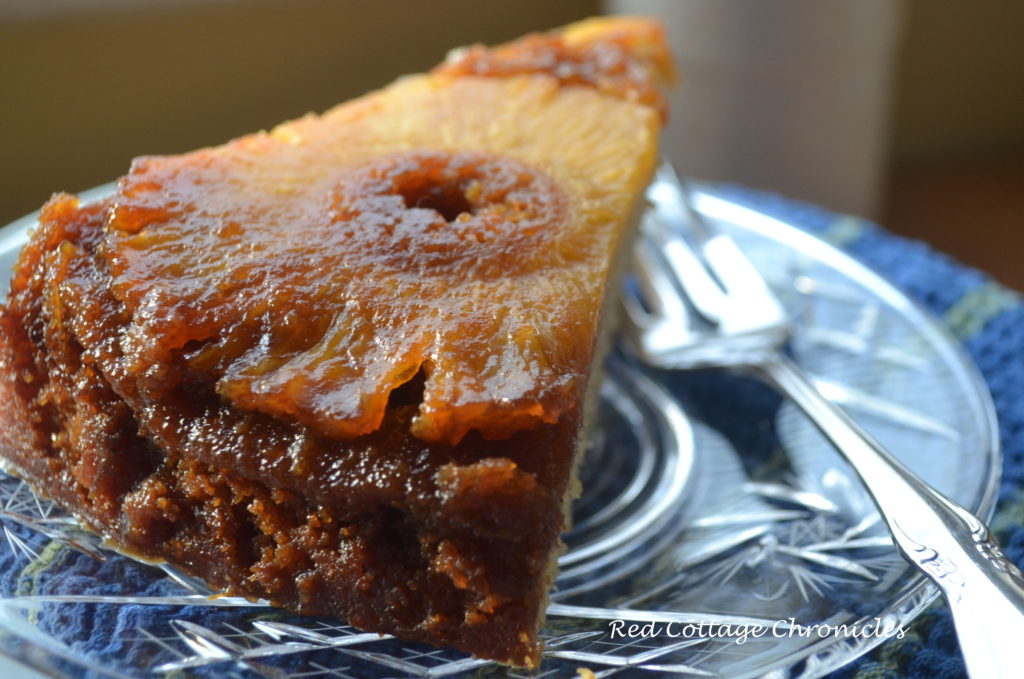 The caramel crisped up a bit around the edges adding a bit of crunch.
Begin by preheating oven to 350 degrees and spraying cake pan with non-stick spray
In a medium saucepan over medium heat, heat brown sugar and 1/2 cup butter until sugar is dissolved.  Bring to a boil and continue to cook for 3 to 5 minutes, whisking occasionally.  You want the mixture to be a deep brown and has thickened.  It took closer to 5 minutes to acheive this for me.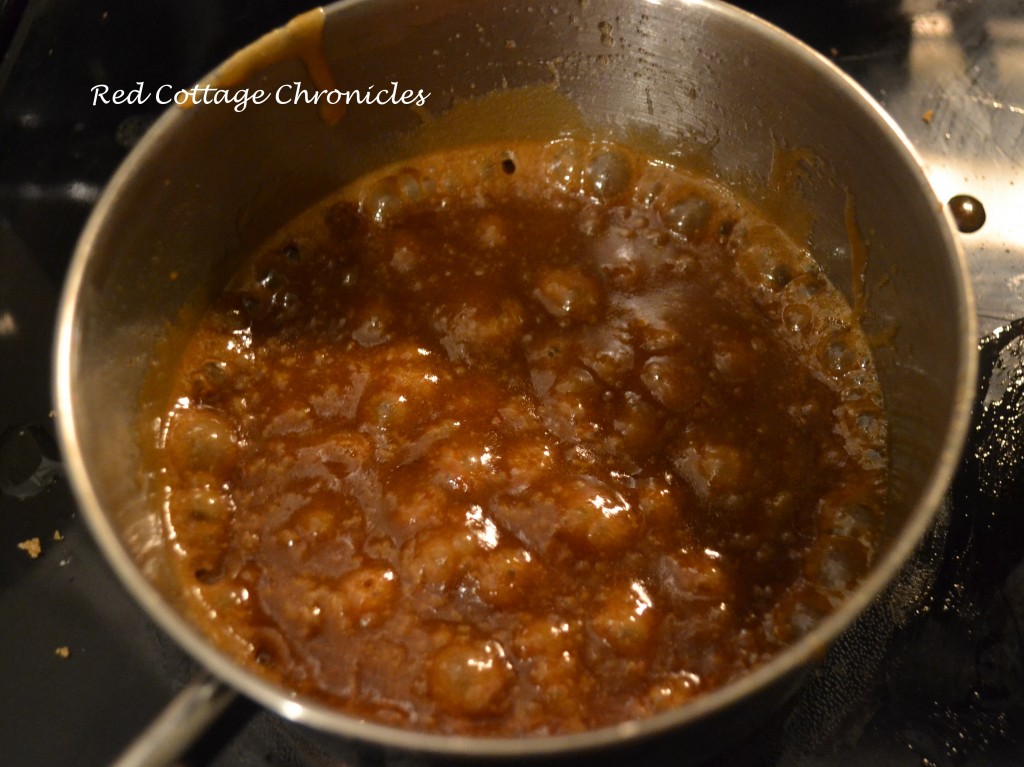 Remove from heat and add rum and salt.  .  It will really bubble up when you add these, don't be alarmed!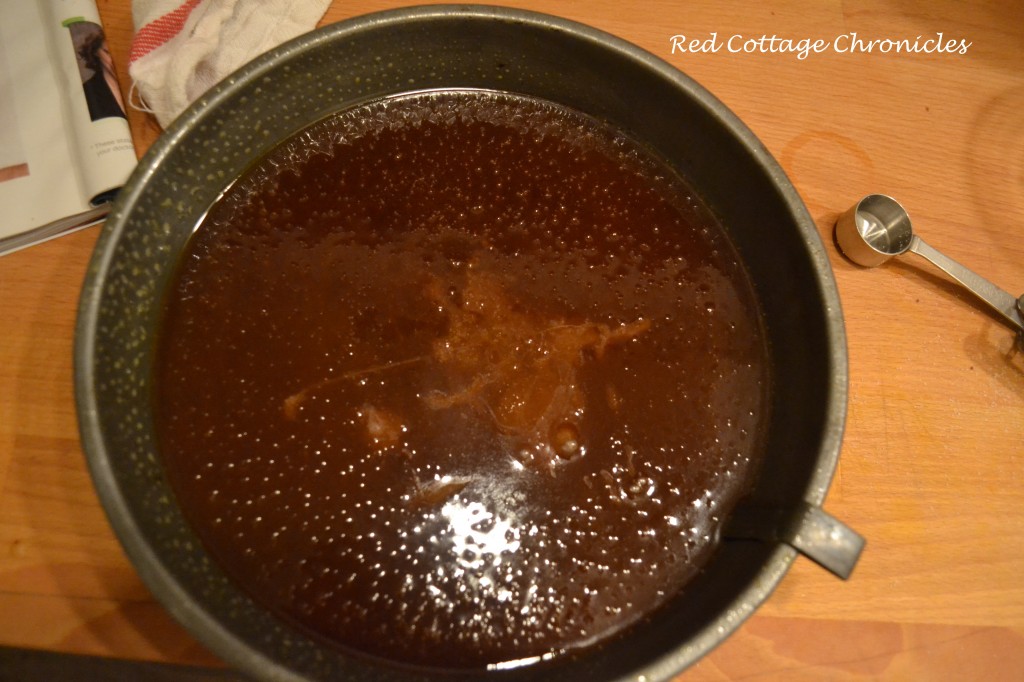 pour into prepared pan and allow to cool for a minumum of 30 minutes.  I allowed mine an hour.  The caramel will firm up.
Meanwhile…..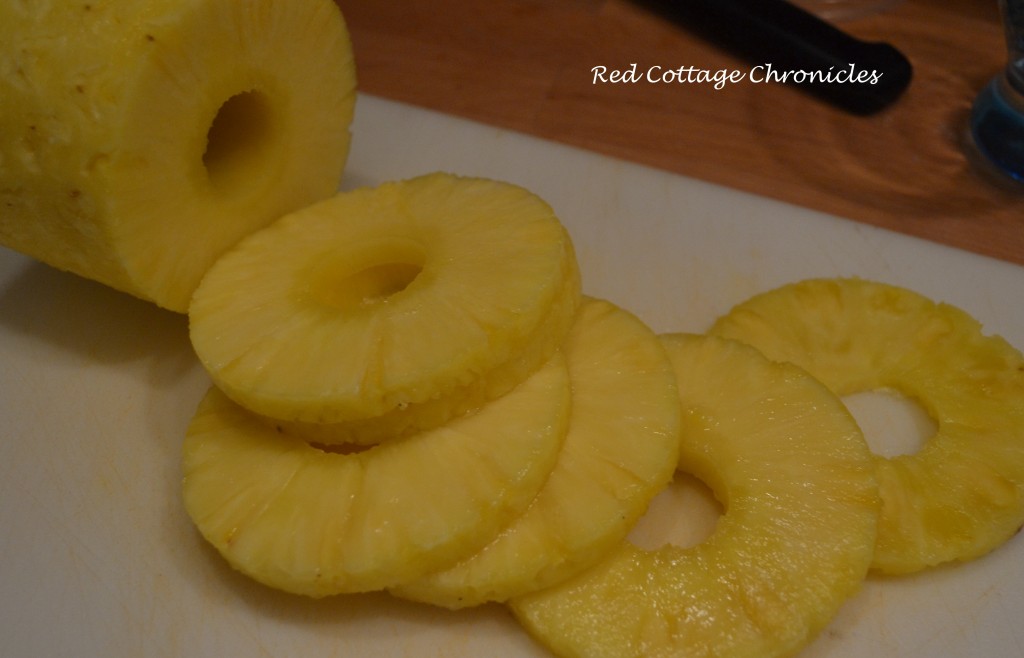 slice pineapple and set aside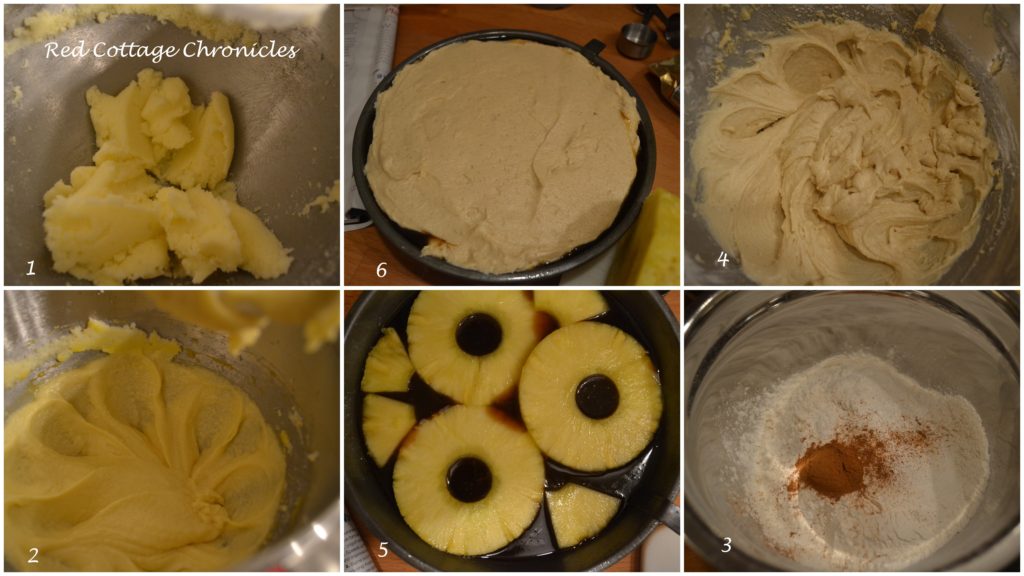 1.  Cream 1/2 cup butter with granulated sugar
2.  Add vanilla, beat in eggs one at a time, mixing well after each egg addition
3.  In a medium bowl whisk together all purpose flour, baking powder and cinnamon
4.  Reduce mixer to low and add half of the dry ingredients followed by 1/4 cup milk.  Mix well.  Add remainder of dry ingredients and remaining 1/4 cup milk and again mix well.
5.  Ensuring caramel is set and firm, arrange pineapple rings on top, cutting rings to fit as necessary.
6.  Using an offset spatula spread carefully spread batter over pineapple slices.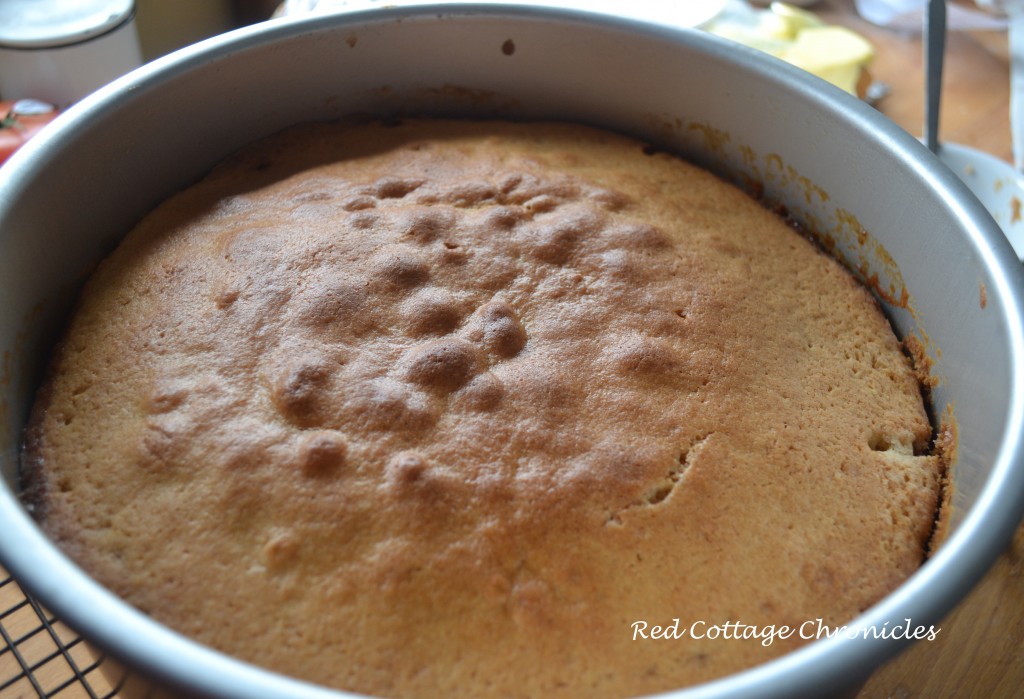 Allow to sit for 5 minutes.  Run a knife around the edges to loosen and invert onto a large serving plate.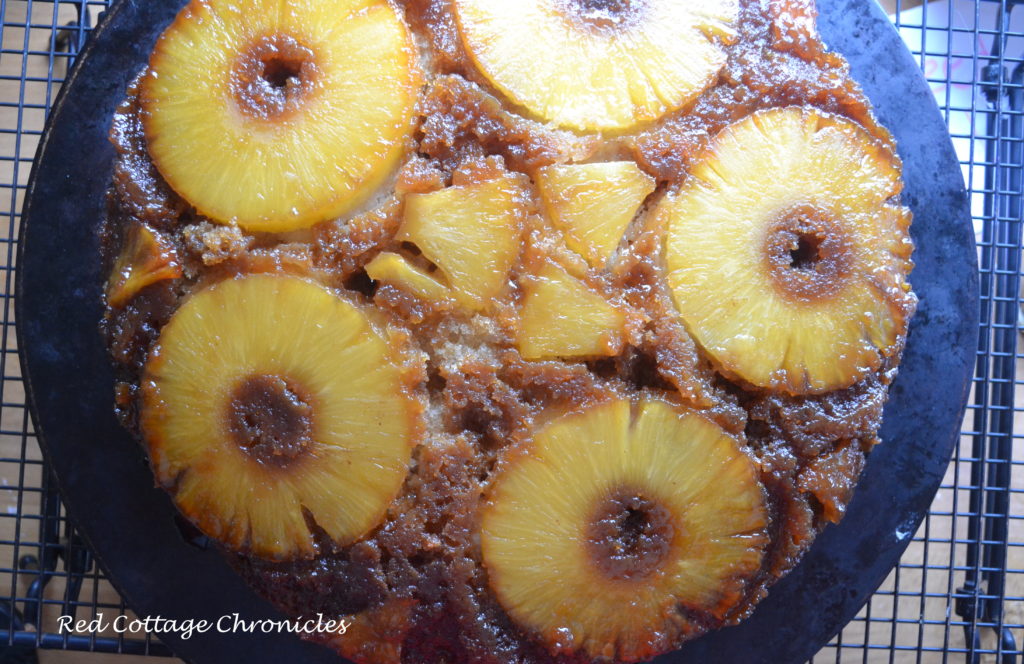 Enjoy just as it is or add some fresh whipped cream….just like Nana used to!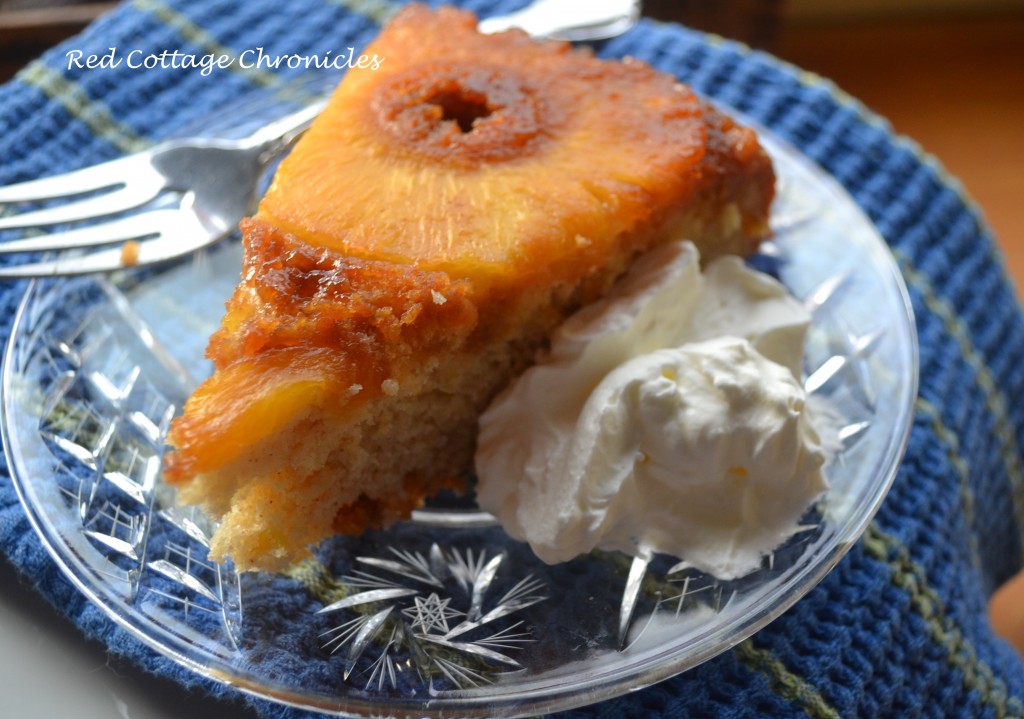 You can find the complete recipe recipe here
To all of you who take the time of write a comment, or sign up as a subscriber, or just stop by and read my blog and perhaps are inspired to try a new recipe I wish I could pack up a big slice of this cake, with a big heap of whipping cream and send it off for you to enjoy!
Since I can't I will be hosting a giveaway this weekend!  Stay tuned!!
Have a sweet day!