Cranberry Bliss that is!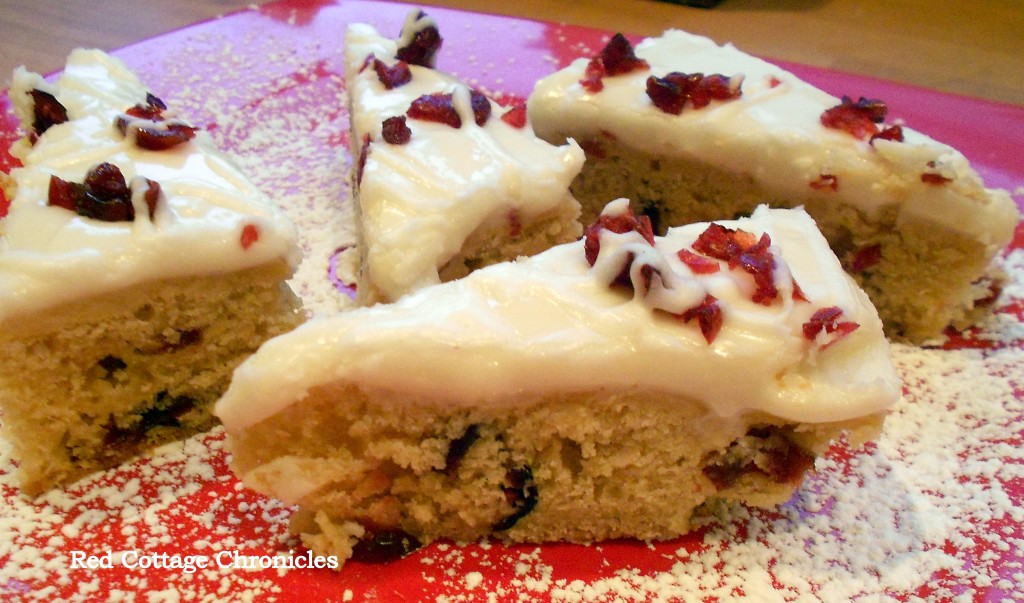 I must have been living under a rock, because it was just a couple of weeks ago that I tried these amazing treats from Starbucks for the first time.
My first thought was…."I need to find a recipe for these babies!"
Low and behold I was visiting one of my favorite blogs, there was the recipe!!
After doing a bit more research I found a few variations, but all were very similar.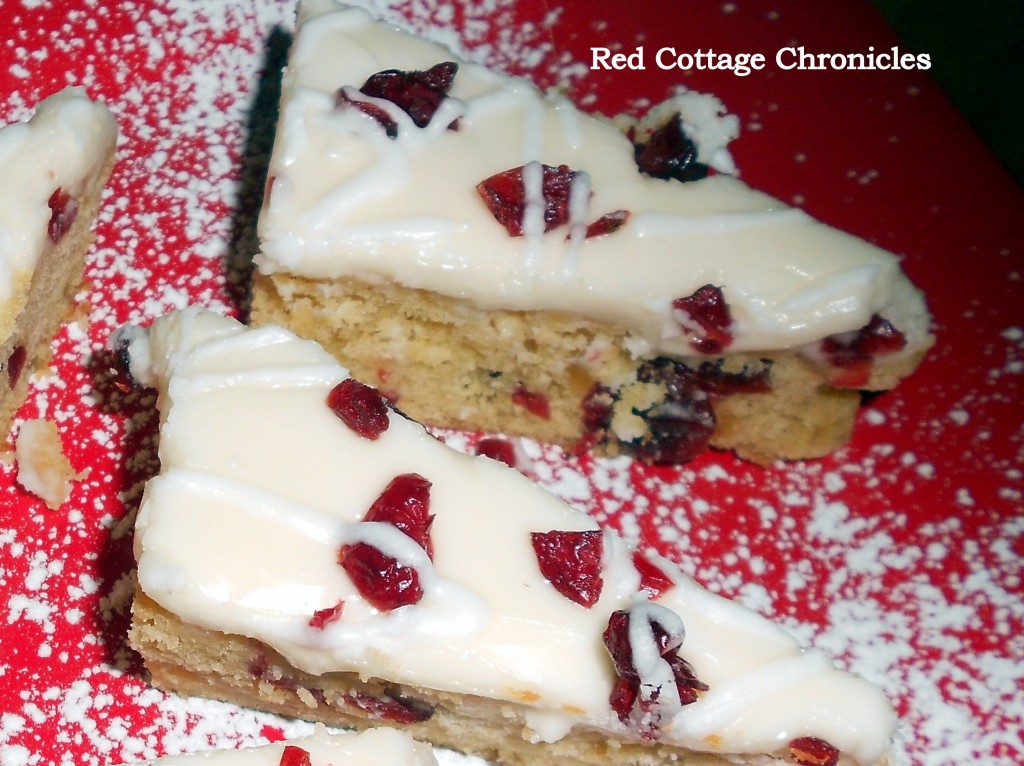 Gather your ingredients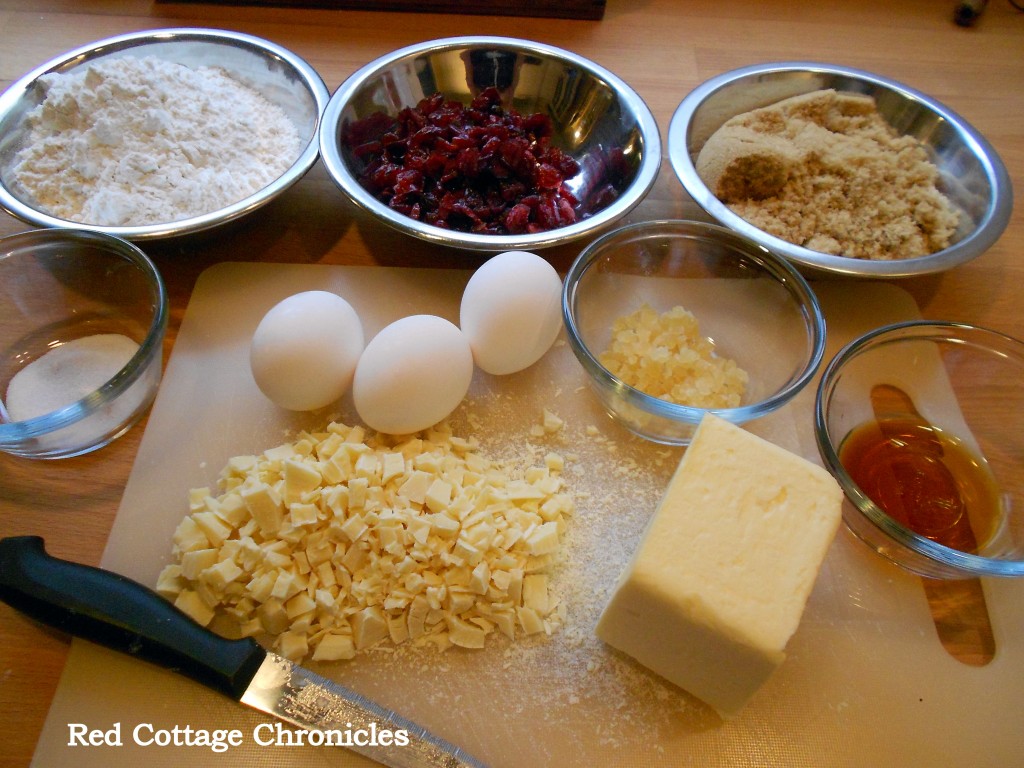 In the bowl of electric mixer cream together 3/4 cup butter and 1 1/4 cups packed light brown sugar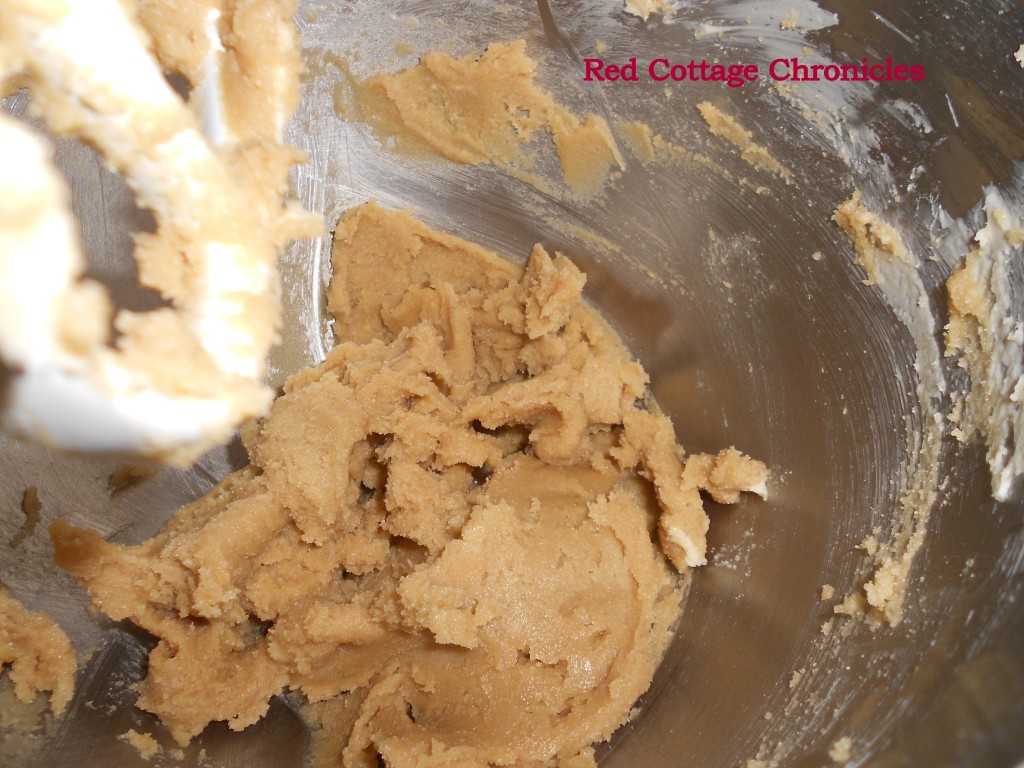 Add 3 eggs, 2 tbsp finely chopped crystalized ginger, 1 1/2 tsp pure vanilla and mix very well
Sift together 1 1/2 cups all purpose flour, 1/2 tsp baking power and 1/2 tsp salt and add to mixer.  Mix just until combined and smooth.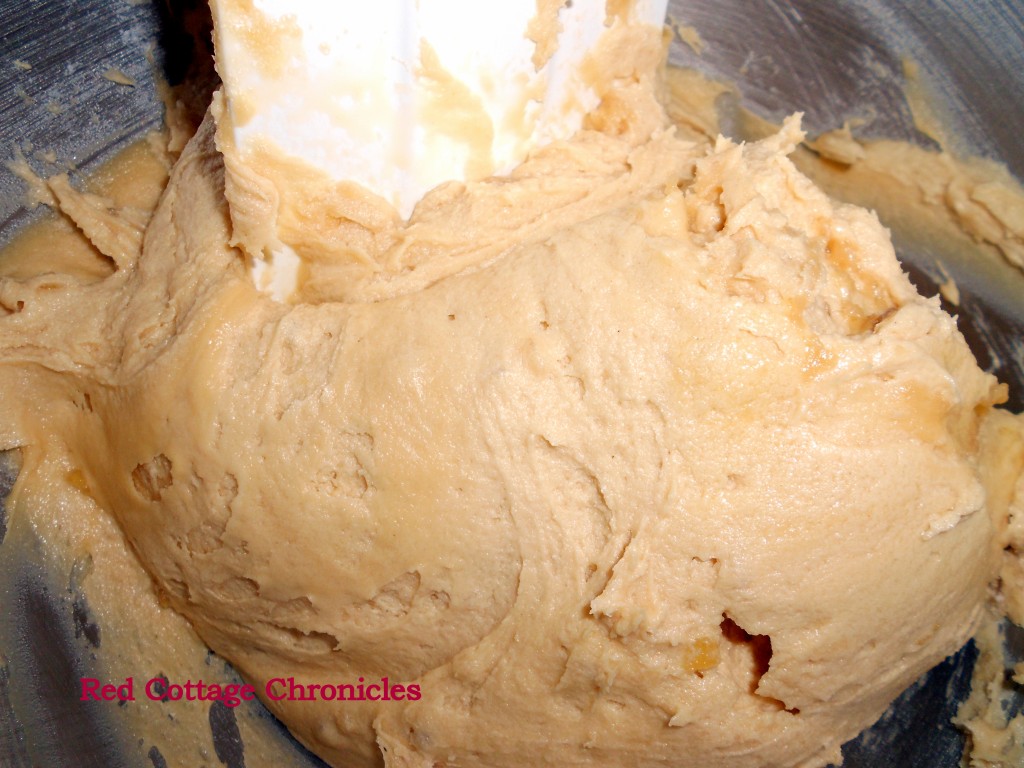 You can see above the batter is nice and smooth, with the bits of ginger throughout!
Add 3/4 cup dried sweetened cranberries and 4 ounces good quality white chocolate, such as Lindt, chopped into fine chunks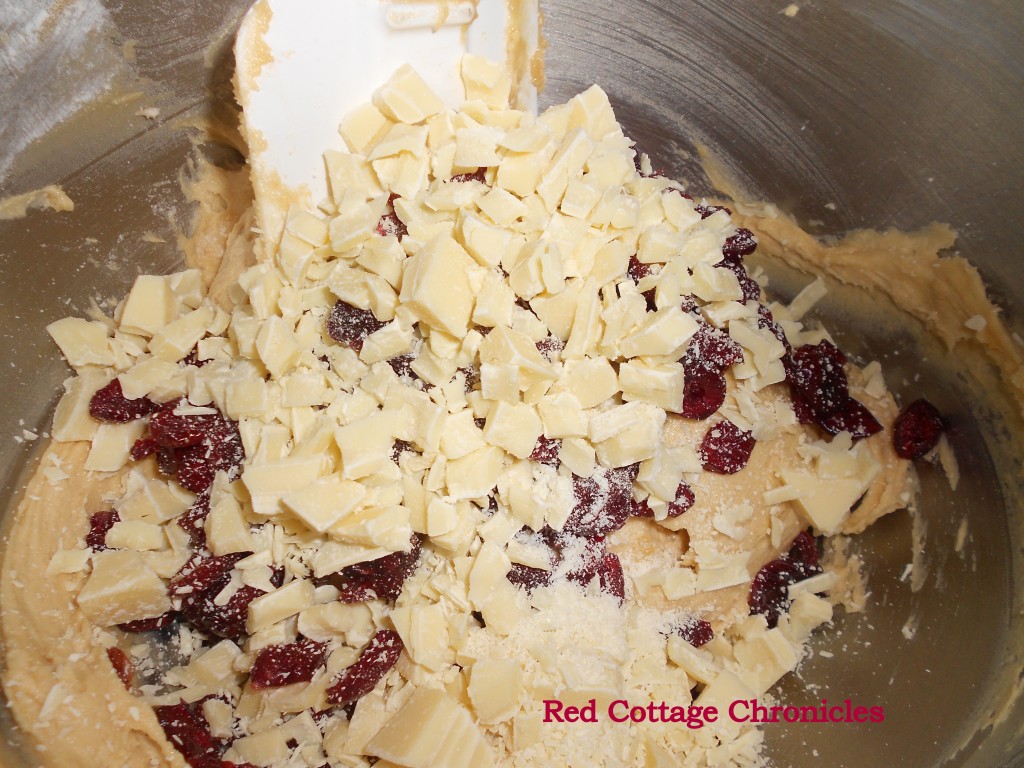 Stir with wooden spoon until well combined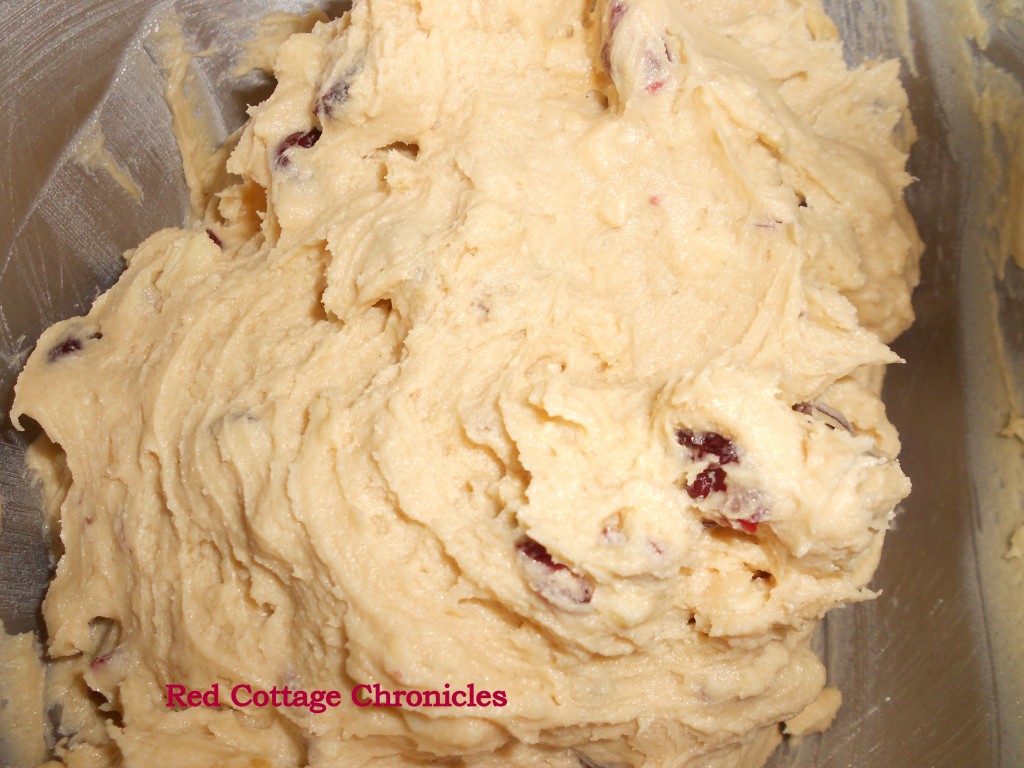 Spread into 9 by 13 inch baking pan lined with parchment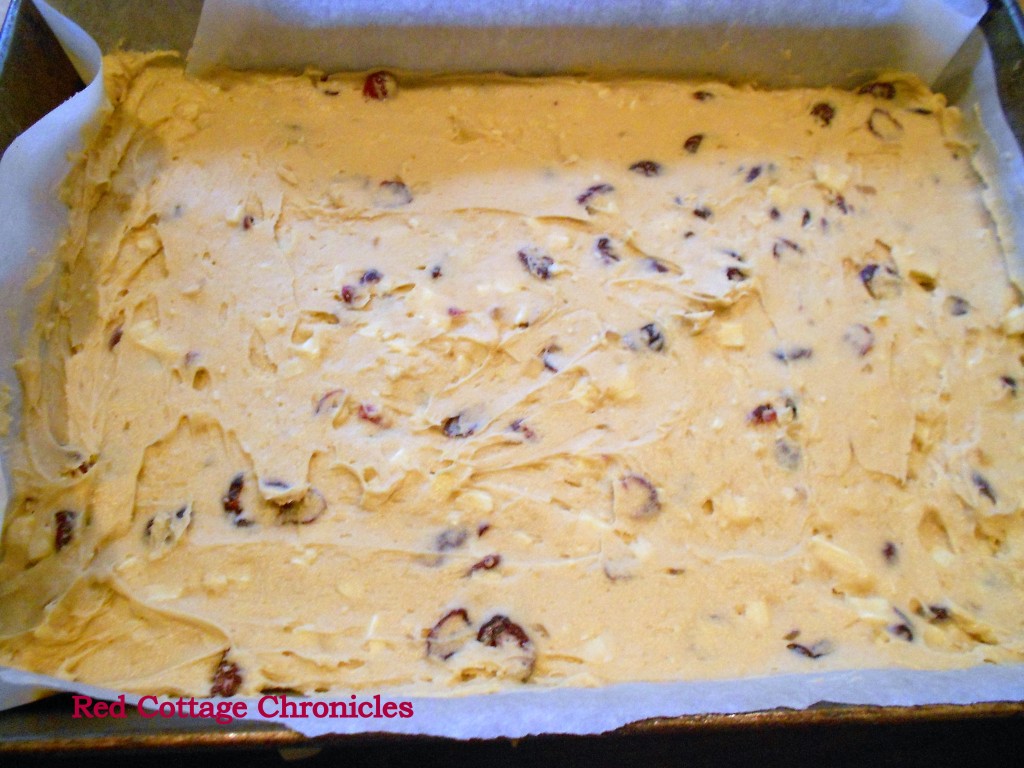 Bake in preheated 350 degree oven for 25 to 30 minutes.  Remove from oven and allow to cool completely.
Prepare icing by mixing 4 ounces softened cream cheese, 3 cups sifted confectioners sugar, 1 tsp pure vanilla and 4 tsp fresh lemon juice until smooth. Spread on cooled cake.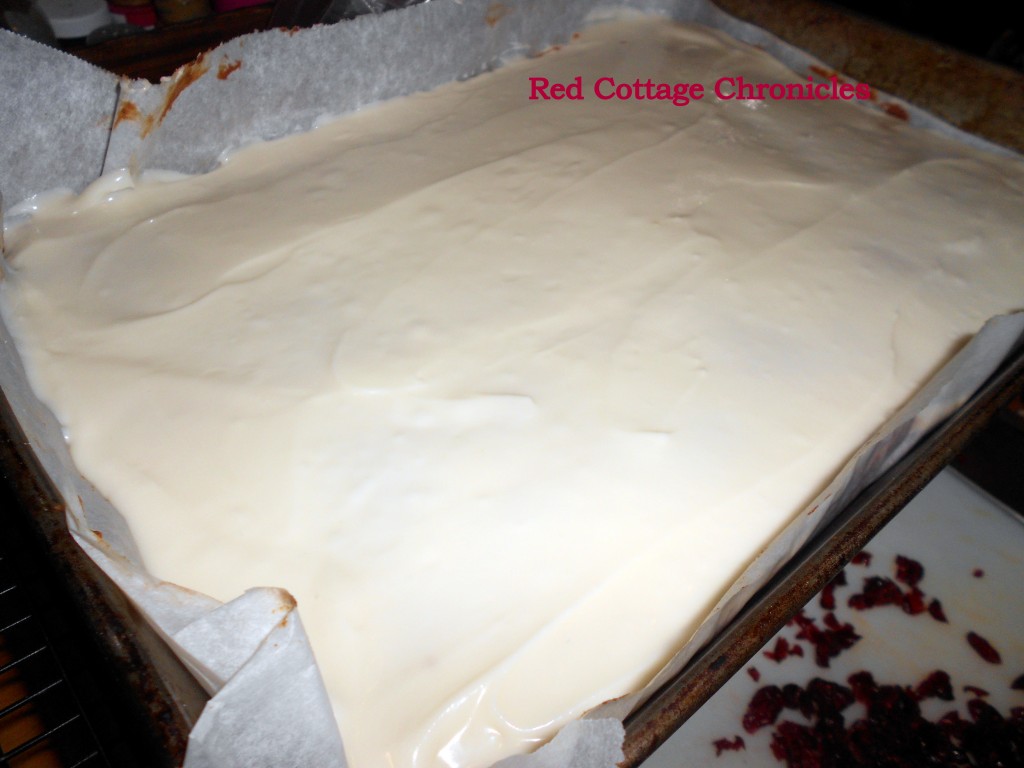 Sprinkle with 1/4 cup chopped sweetened cranberries and drizzle with 1/2 cup confectioners sugar mixed with 1 tbsp milk and 2 tsp softened vegetable shortening.
Cut into 12 rectangles.  Slice each rectangle in half diagonally.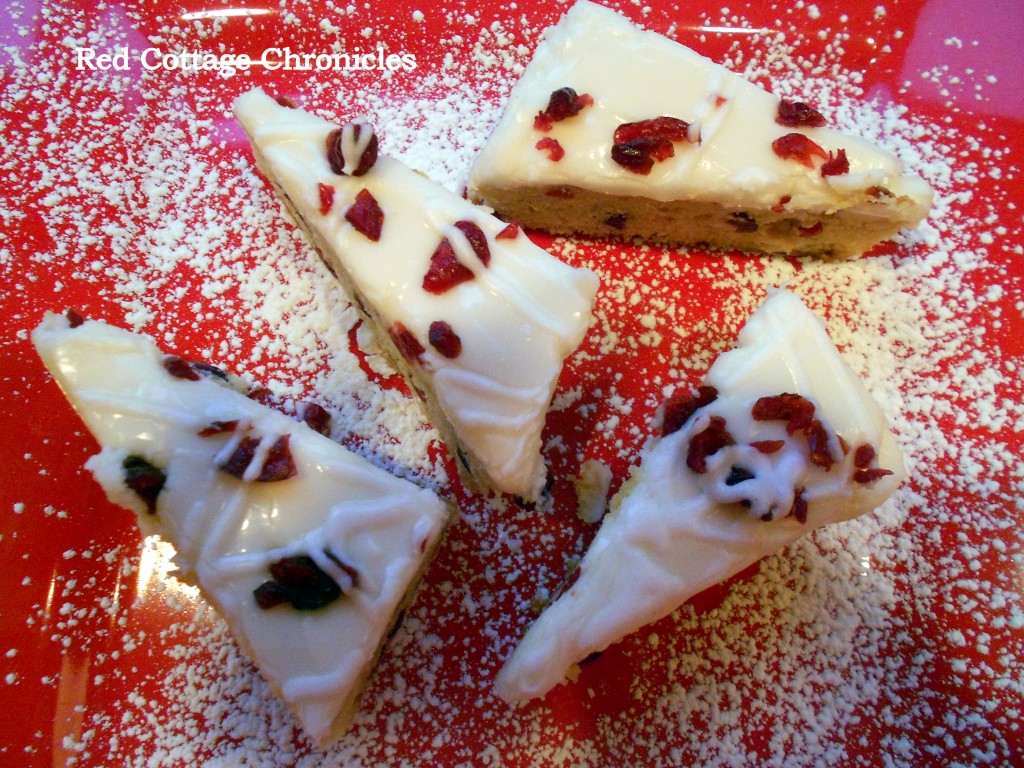 Enjoy!
I used the recipe found here, but there are several slightly different recipes around the web.
I have linked up over here today.  Head on over for some amazing recipes!