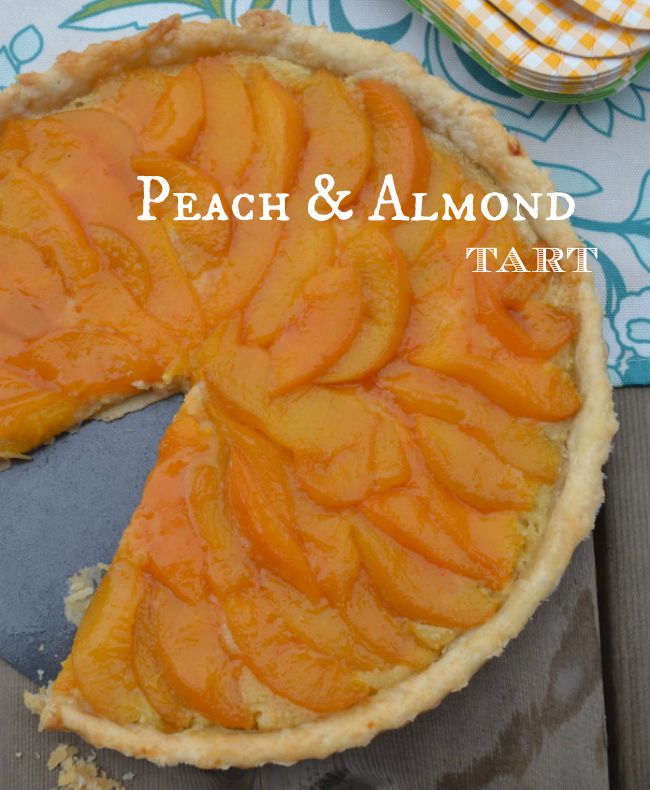 It's late July in Ontario.  And that means it is officially peach season!
Living in Niagara means we get to enjoy peaches literally picked fresh from the trees.  Not to mention the annual Peach Festival which takes over the main street of Niagara On The Lake.
With the peaches so fresh and plentiful I whipped up a peach tart yesterday.  Oh. My. Goodness.  Pure delicious-ness!
It is so easy to make with either fresh, canned or frozen (thawed) peaches.  The addition of almond cream just added a whole new layer of flavour.
While using frozen or canned peaches are fine, there is just something about peeling a fresh peach, the juices running down your hands, and the scent  enticing you to take a bite.
One bite of this tart makes using fresh peaches worth the extra effort!
I could have eaten the entire peach tart myself, but thought it would be rude not to share.
Warm out of the oven with ice cream.  Need I say more?!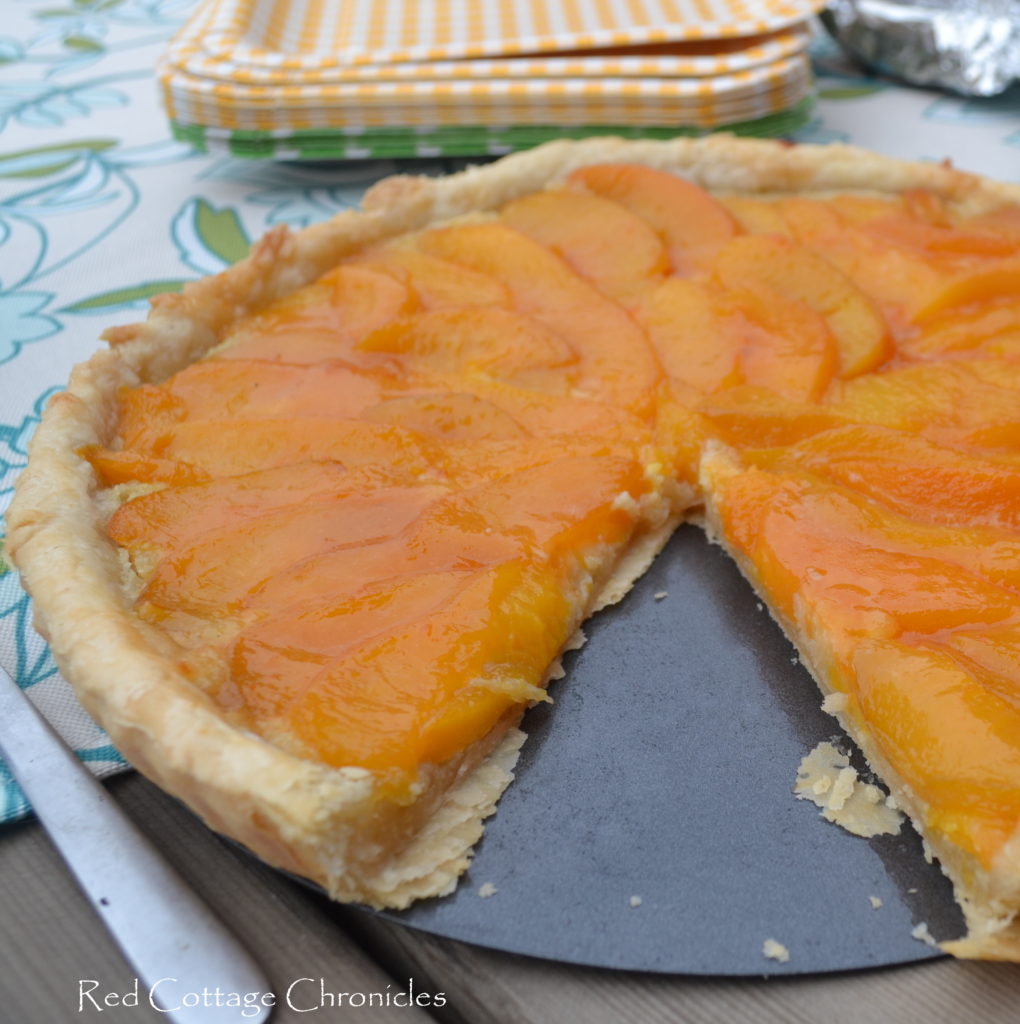 Somehow I managed to have one little piece leftover.  It has my name written all over it!
Until next time….
Maureen
Enjoy!
Ingredients
Pie crust (either frozen pie crust or pastry from your favorite recipe)
1 cup almond cream (1 1/2 cups almond flour, 1/2 cup butter, 1/2 cup sugar, 1 egg, 1 egg yolk)
6 fresh peaches sliced thin or 2 cans peach slices packed in juice
1 tablespoon butter, melted
2 teaspoons sugar
1/2 cup apricot preserves
Instructions
Prepare pie crust and fit into 9" tart pan or tart ring, trimming any excess
Prepare almond cream by creaming together butter and sugar, add egg and mix until smooth, add egg yolk and beat again until smooth, stir in almond flour until well incorporated.
Spread 1 cup of the almond cream over the pie pastry.
Arrange peach slices over the almond cream.
Brush tart with melted butter and sprinkle with sugar.
Bake at 350 degrees for 35 to 40 minutes until tart is well browned along the edges.
Brush with apricot preserves.
https://www.redcottagechronicles.com/baking/peach-tart/
Follow along with all the happenings at our tiny cottage home.  Subscribe to Red Cottage Chronicles!