What do you do when life gives you lemons?  Apparently a lot of you are just like me! …..you make dessert!!
I just realized that my Lemon Curd Tart marked my 200th post!
Imagine my surprise when looking back at some of my most viewed posts it seems lemons are a favorite.
Here a few of my readers favorite lemon recipes!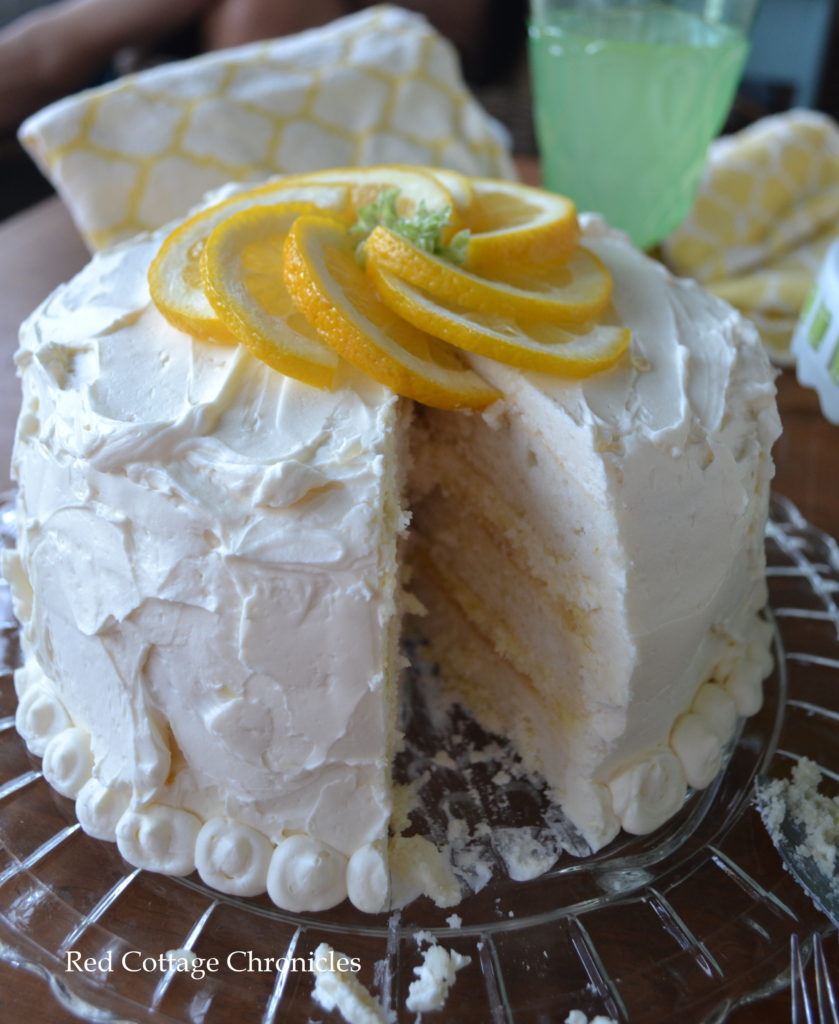 This Triple Layer Buttercream cake I made for my mom's birthday.  How I have not made it since I don't know!  It was sooo good!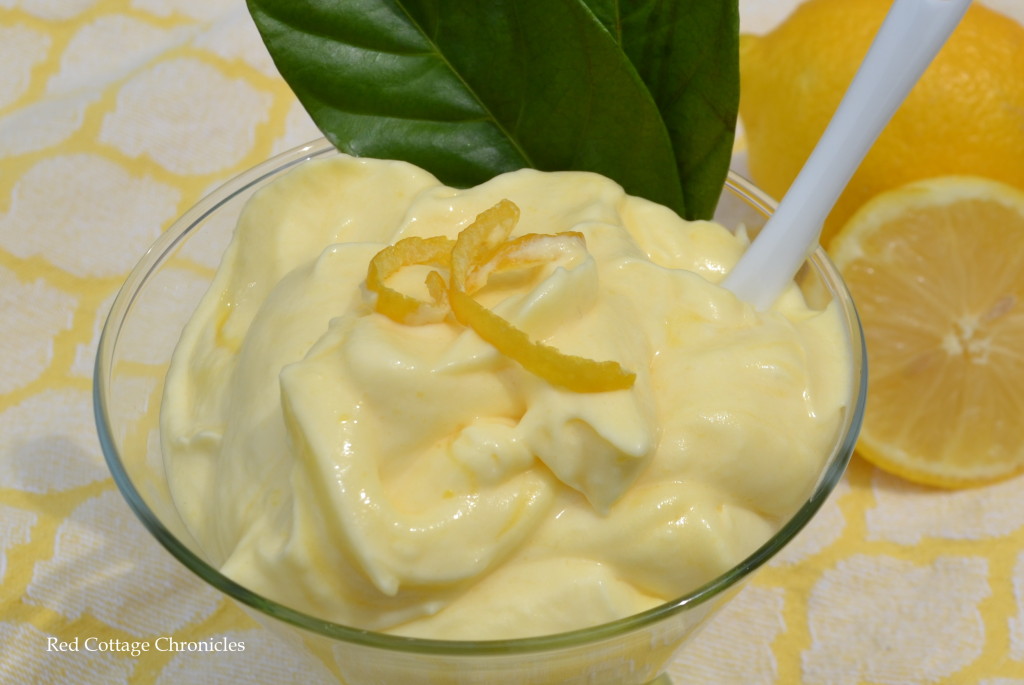 We enjoyed this Luscious Lemon Mousse on a picnic in the park!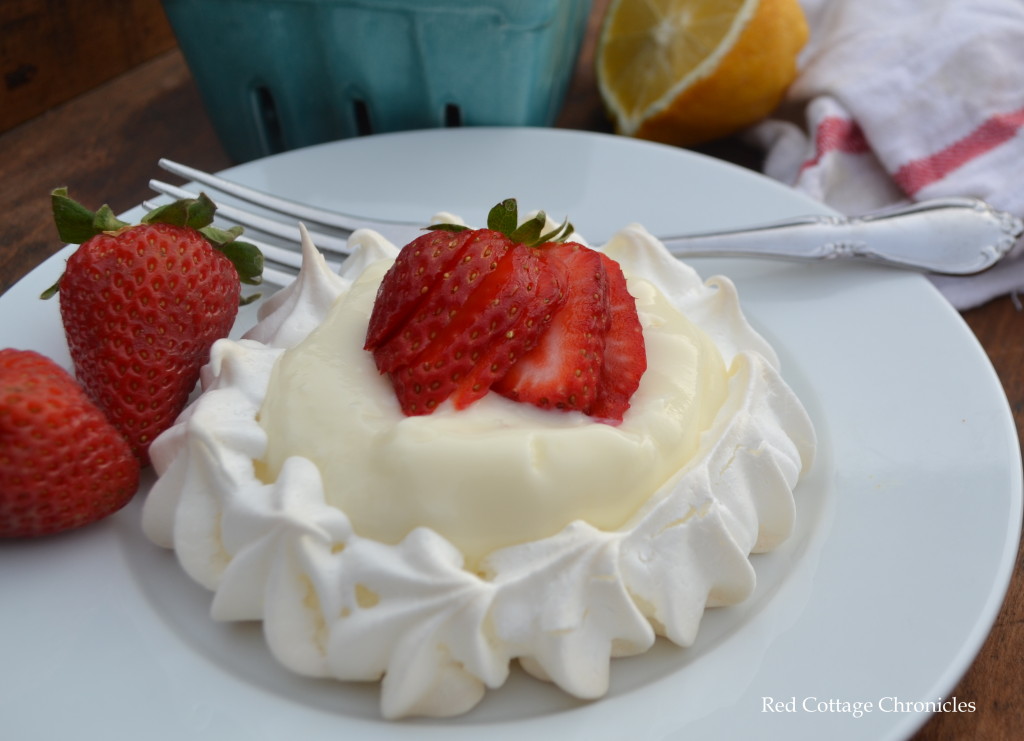 This Strawberry Lemon Mousse in a meringue shell makes a nice light dessert.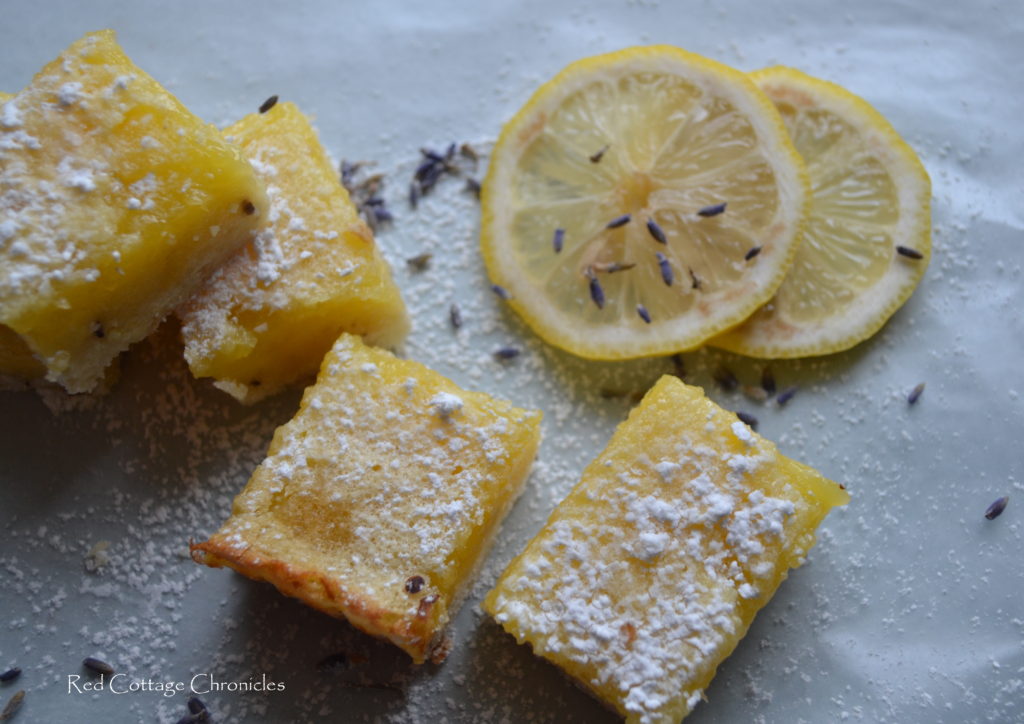 And finally, one of my favorite flavour pairings, Lemon Lavender Squares!
What is your favorite lemon dessert?
Why not add your name to the subscribers list?  Never miss a lemon recipe, or any other happenings at the Red Cottage!