Today was pretty much the perfect spring day in our parts. The sun was shining (at least in the morning) and the temperature went above 20 degrees! Perfect day to try a new lemon recipe.
I came across this recipe for Luscious Lemon Mousse in the new issue of Canadian Living Magazine earlier this month and decided to give it a try.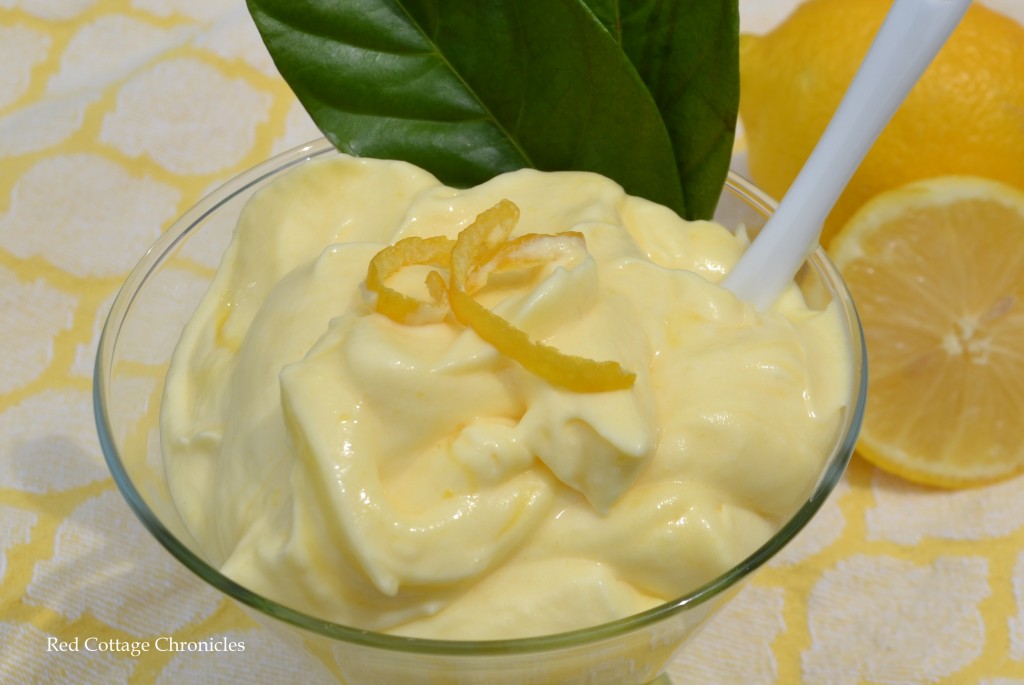 After spending the morning in the kitchen we had lunch in the park and then it was off to The Shaw Festival Theatre to see Guys and Dolls! AMAZING. I have never been disappointed by any performance I have seen here. The cast got a standing ovation, which they so rightly deserved. It really was entertaining.
Anyway, back to the mousse! It is essentially a very lemony lemon curd and whipped whipping cream folded together. It really is intense on the lemon, which is exactly how I like it. Just like biting into a lemon square only silky, creamy and light!

Although the recipe doesn't specify, I used fresh lemon juice, 3/4 cup.
You will also need 6 egg yolks (freeze the whites for another time), plus 2 whole eggs.
Using a heatproof bowl (I used glass) set over a pot of simmering water add the lemon juice into the eggs along with 1 cup of sugar. Whisk well to combine. Continue to stir the mixture for 20 to 22 minutes.
After about 10 minutes of constant stirring, it is okay to walk away from it for a minute or so. The original recipe suggests 10 1o 12 minutes of constant stirring would be sufficient to thicken mixture. This was not the case. It took 20 to 22 minutes to get mine to thicken.
You want to mixture to be thick enough to mound on a spoon.
When it is reached this point press through a fine sieve and chill for at least an hour to chill well.
After chilling time, whip 1 1/2 cups whipping cream (35%) with 1 tsp of pure vanilla extract.
Fold a third of the whipped cream into chilled lemon curd. Gently fold in remaining whipped cream.
Refrigerate until ready to serve.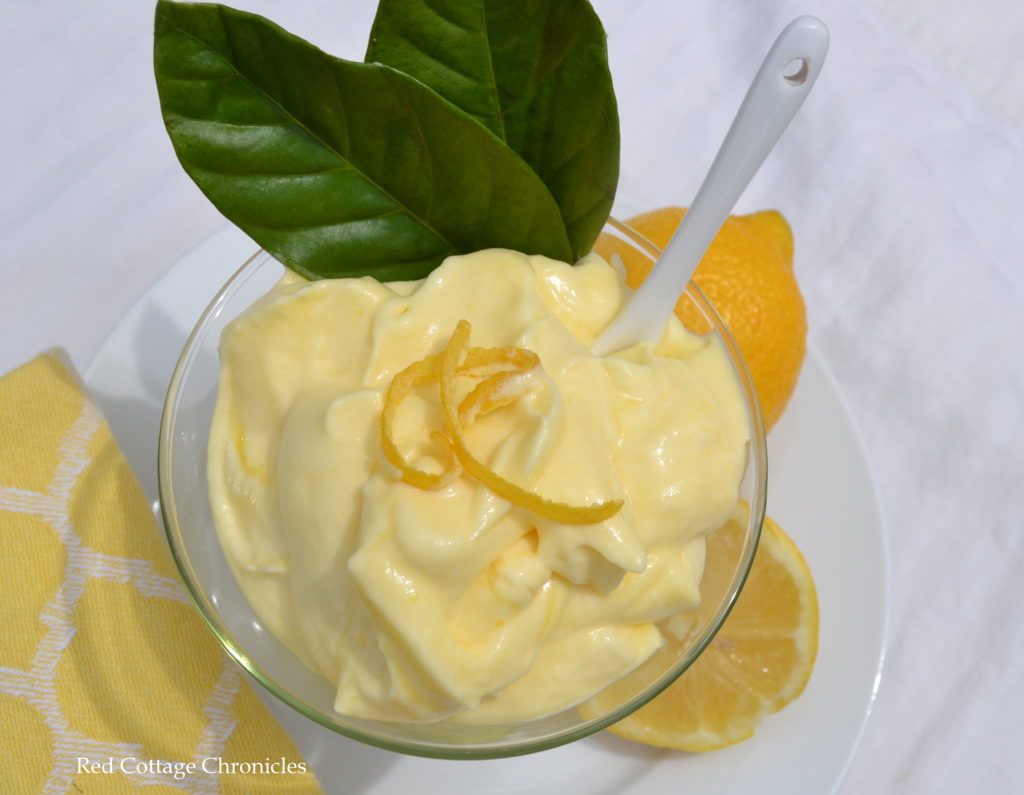 It made a nice treat to end a busy spring day. With some left over for tomorrow!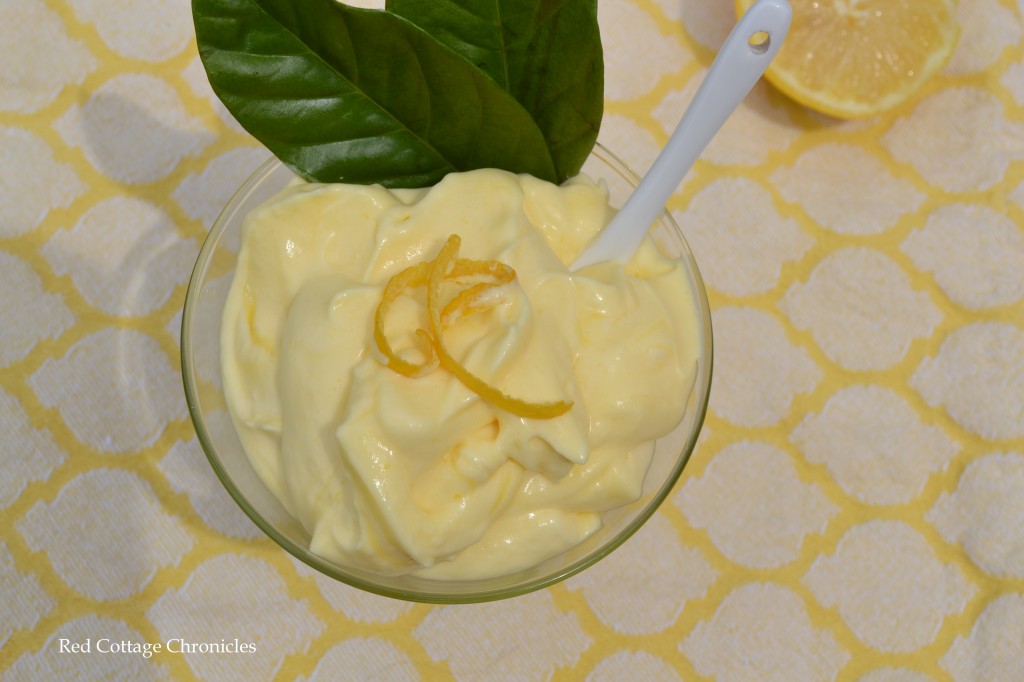 You can find the recipe here on their web site. I did have to modify the method a bit to get it to come out right, but in the end it turned out delicious! Very lemony indeed.
Enjoy!!