I almost feel like I am cheating with this recipe, but since I have a family member following the Weight Watchers plan, and since she has way more willpower than I will ever have, has not touched one thing I have baked all month, so when she found this recipe here how I could refuse her one wish!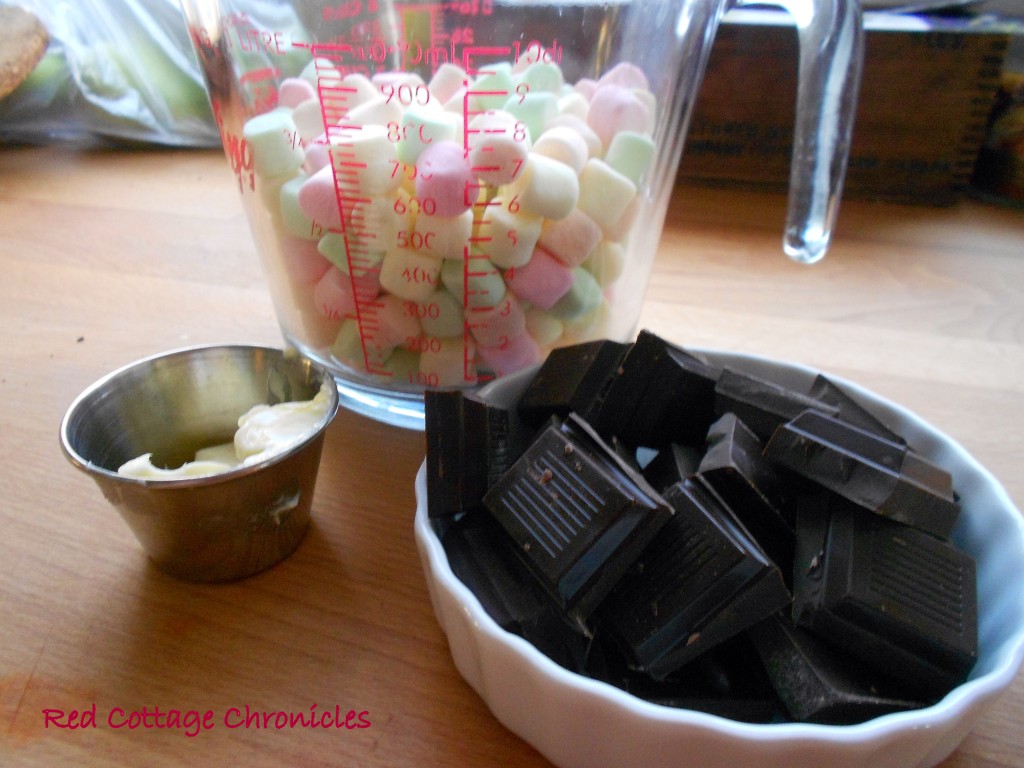 Begin with 8 ounces dark chocolate.  I use the Waterbridge brand available at Walmart.  It is only $3.94 for a 400 gram bar and is available in milk, dark and extra dark!  You will also need 2 tsp butter and 3 cups mini marshmallows.  I used the mutli-colored ones, but you can use the plain ones if you prefer.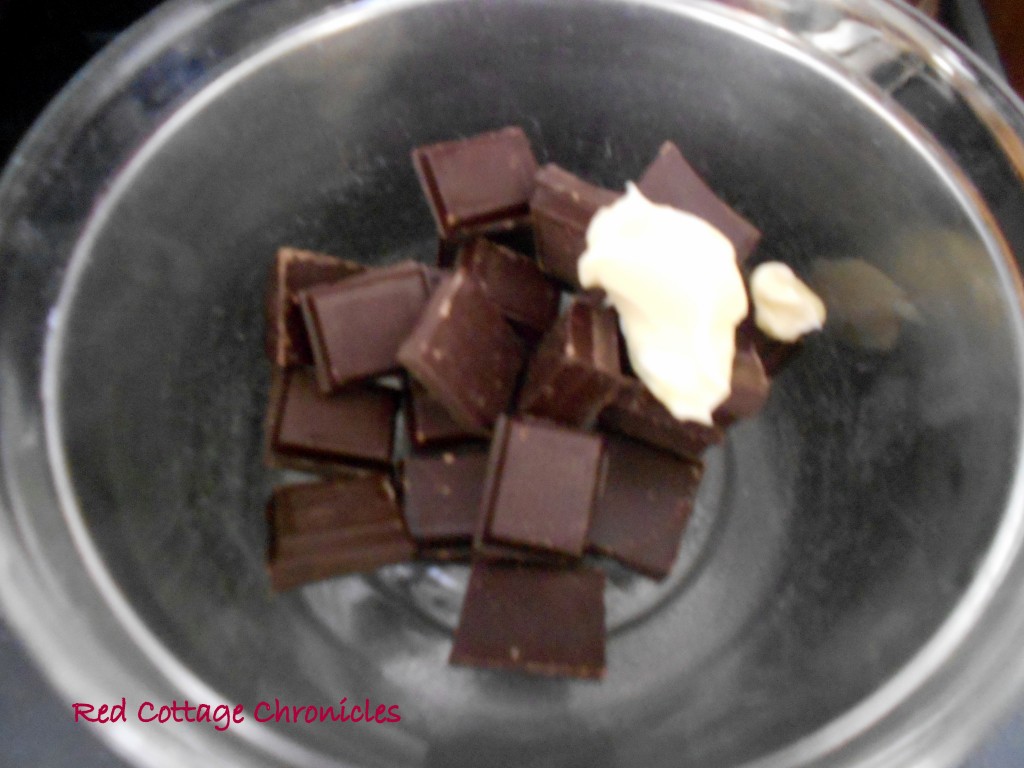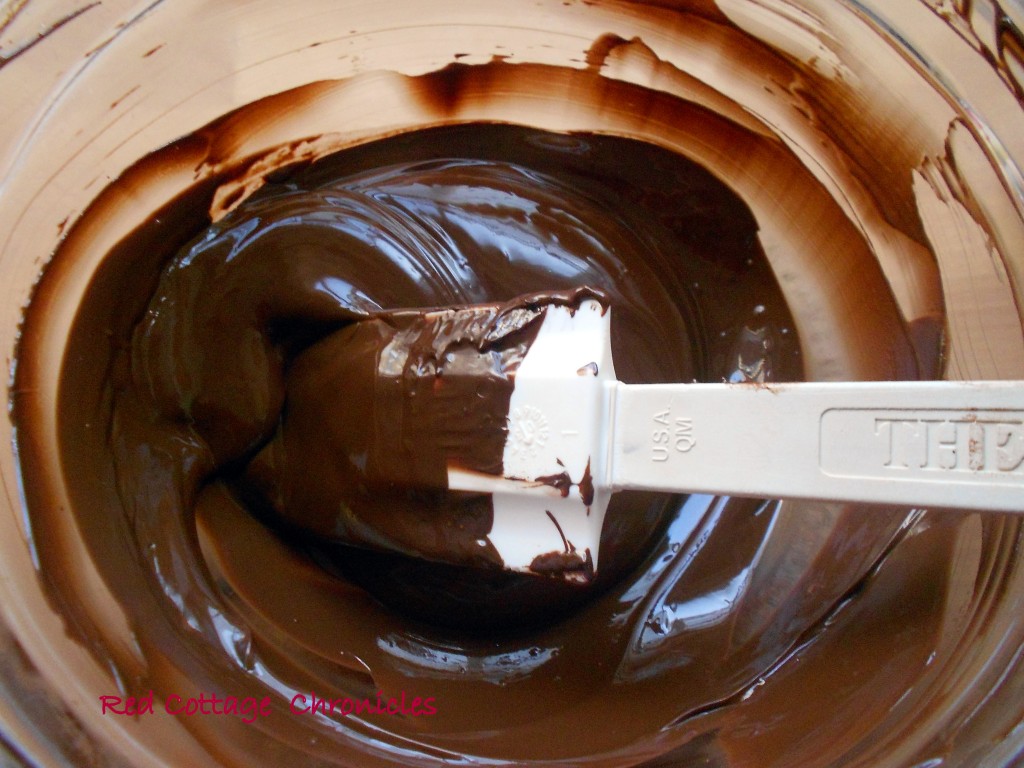 Simply melt chocolate and butter over a double boiler until melted and smooth.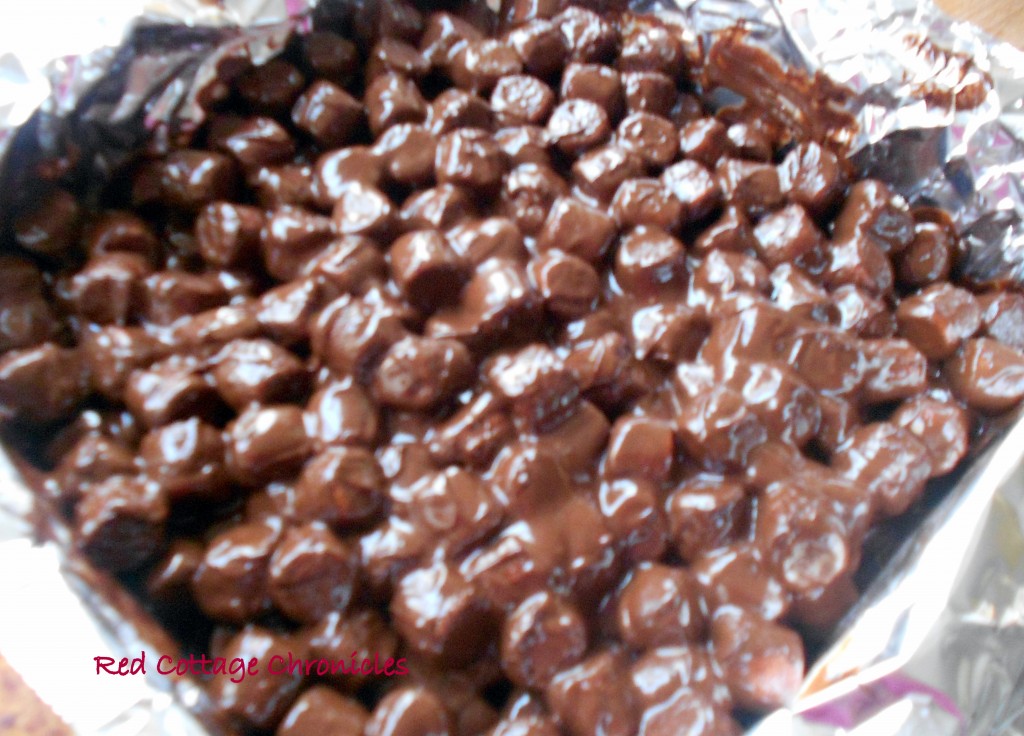 Remove from heat and add marshmallows.  Stir to coat marshmallows with chocolate.Spread mixture into a foil lined 9″ square pan and refrigerate until firm. 
When firm and set remove from pan, peel away foil and cut into 12 pieces.
For only 4 points it is a nice treat to quiet a sweet tooth!
Enjoy!
Tune in tomorrow for….Kitchen Love!