Canadian Frost – Whiskey and Maple Infused Iced Coffee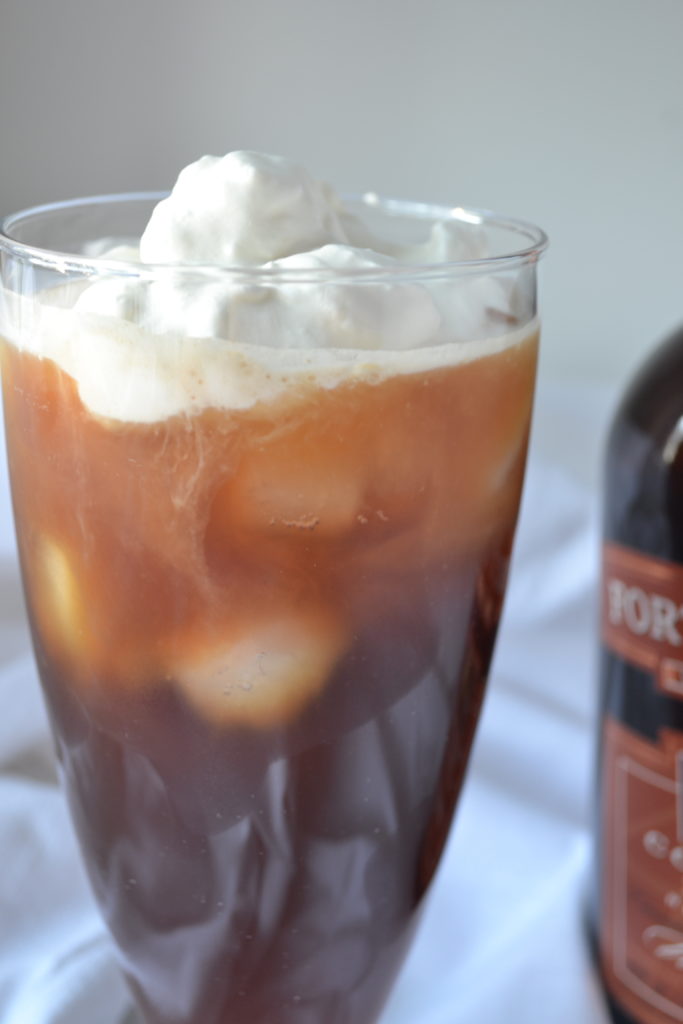 What is tastes better than an cold iced coffee on a hot summer day? A Canadian Frost, that's what! This whiskey cocktail is a delicious summer cocktail featuring premium Canadian whiskey, maple syrup and of course coffee. All poured over a glass full of ice and topped with a creamy dollop of fresh whipped cream.
It has been pleasure sharing Saturday's with a group of blogging friends to share our summer cocktail recipes. As with most summers, this one is flying past. I can hardly believe just 6 short weeks ago I feature this yummy lemon cocktail to start off the Summer Cocktail Series!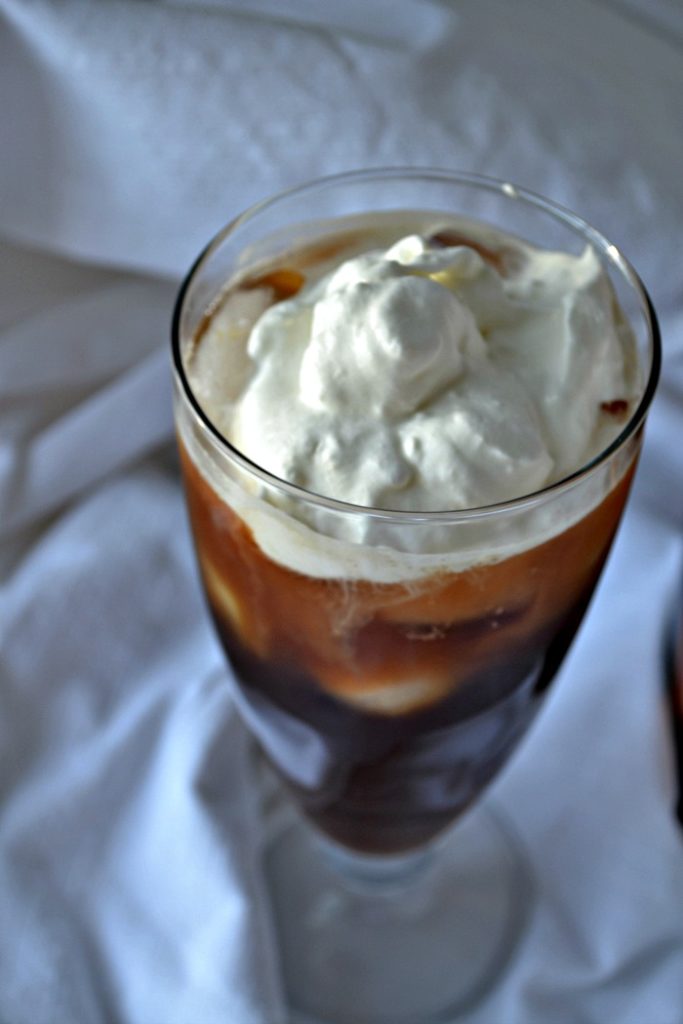 It is no secret that summer is not my favourite season. In fact, I don't want to wish my life away, but I really am longing for autumn. But, the one thing I do love about summer in our part in the country is how easy it is to shop local for all our produce. Peaches and corn on the cob are almost ready to harvest, which are two of my favorites!
In addition to the local bounty of produce in the summer, I am lucky to be able to buy local maple syrup. And, if that isn't enough, we also have a local award winning distillery! Now, I am sure Forty Creek has no idea who I am or that I use their Copper Pot Reserve Whiskey for my cocktails. If a whiskey cocktail is your thing, check out more recipes at Forty Creek.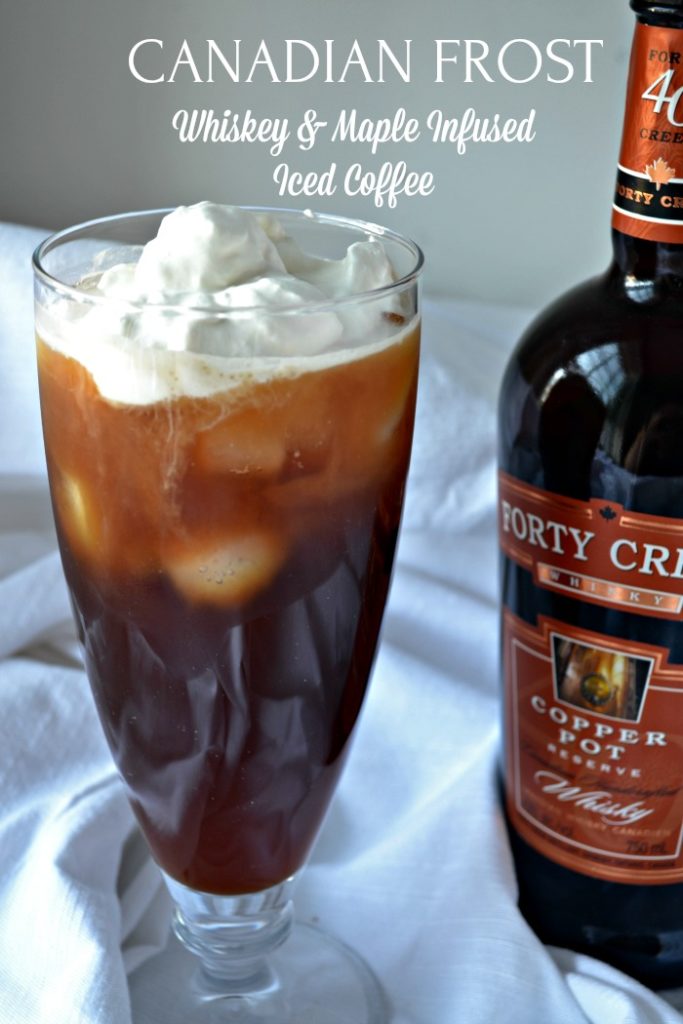 Come to think of it, this summer cocktail couldn't get anymore Canadian! I also used freshly brewed Tim Horton's coffee!
While this the Canadian Frost is made up of all good things from Canada, you really could make it where ever you are. Just brew your favourite coffee, whiskey and maple syrup. I have to admit I am a little heavy handed on the maple, but feel free to adjust the amount in the recipe to your liking.
Canadian Frost – A whiskey and maple infused iced coffee summer cocktail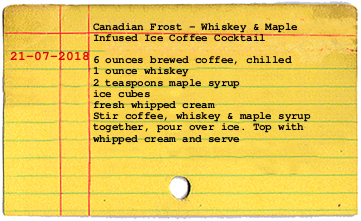 As always, enjoy responsibly!
Now, before you go check out all the other delicious summer cocktail recipes below, I would love it if you would take a moment to subscribe to Red Cottage Chronicles. Simply click here to sign-up and you will receive updates when new posts go live (about twice a week) and the occasional special newsletter! Plus, you get exclusive access to our VIP printable library as a bonus!

Mermaid Water Rum Punch from Happy Go Lucky • Raspberry and Lime Prosecco Float from Weekend Craft • Canadian Frost from Red Cottage Chronicles • Mermaid Rum Punch from Daily DIY Life • Boozy Strawberry Lemonade Slushie from A Turtle's Life for Me • Spiked Peach Iced Tea from Our Crafty Mom • Summer Fish Bowl from Creative Ramblings • The Tequito from Upright and Caffeinated
Until next time……