A sweet start to 2013!
There is something about a warm buttertart!
I finally got around to making my favorite buttertarts today!  I had tried a different recipe during my October baking series, but this is my go to recipe.
I make my tarts using a cream cheese pastry and a filling which is not runny, but just "gooey" enough!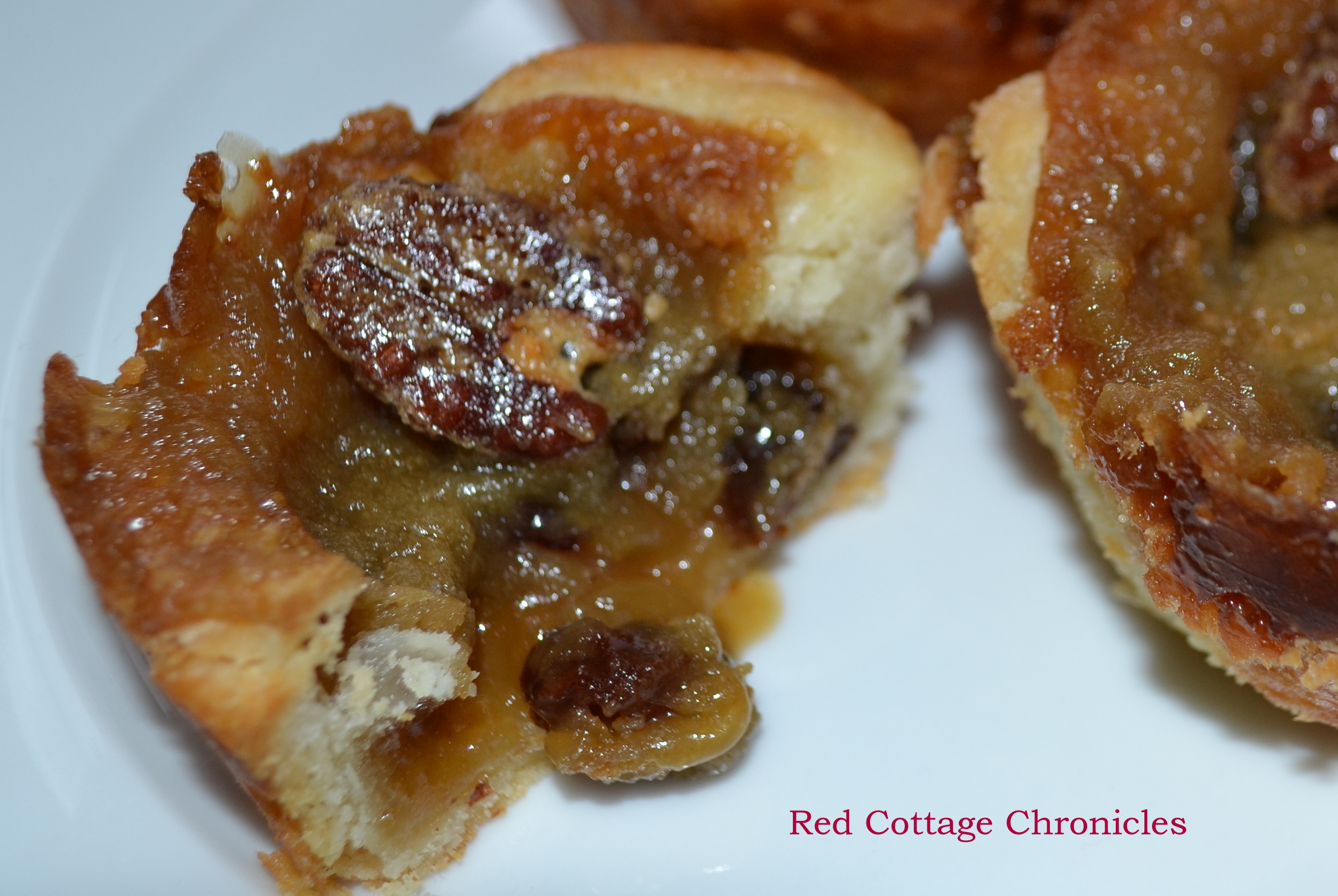 I fill them with both raisins and pecans.  The crust is flakey yet sturdy enough to hold all that gooey goodness in!
I didn't realize how "Canadian" these sweet treats were until I went to hear Anna Olson speak in the fall.  Apparently, during her visits abroad, Canadian buttertart recipe is the most requested recipe they are asked to demonstrate!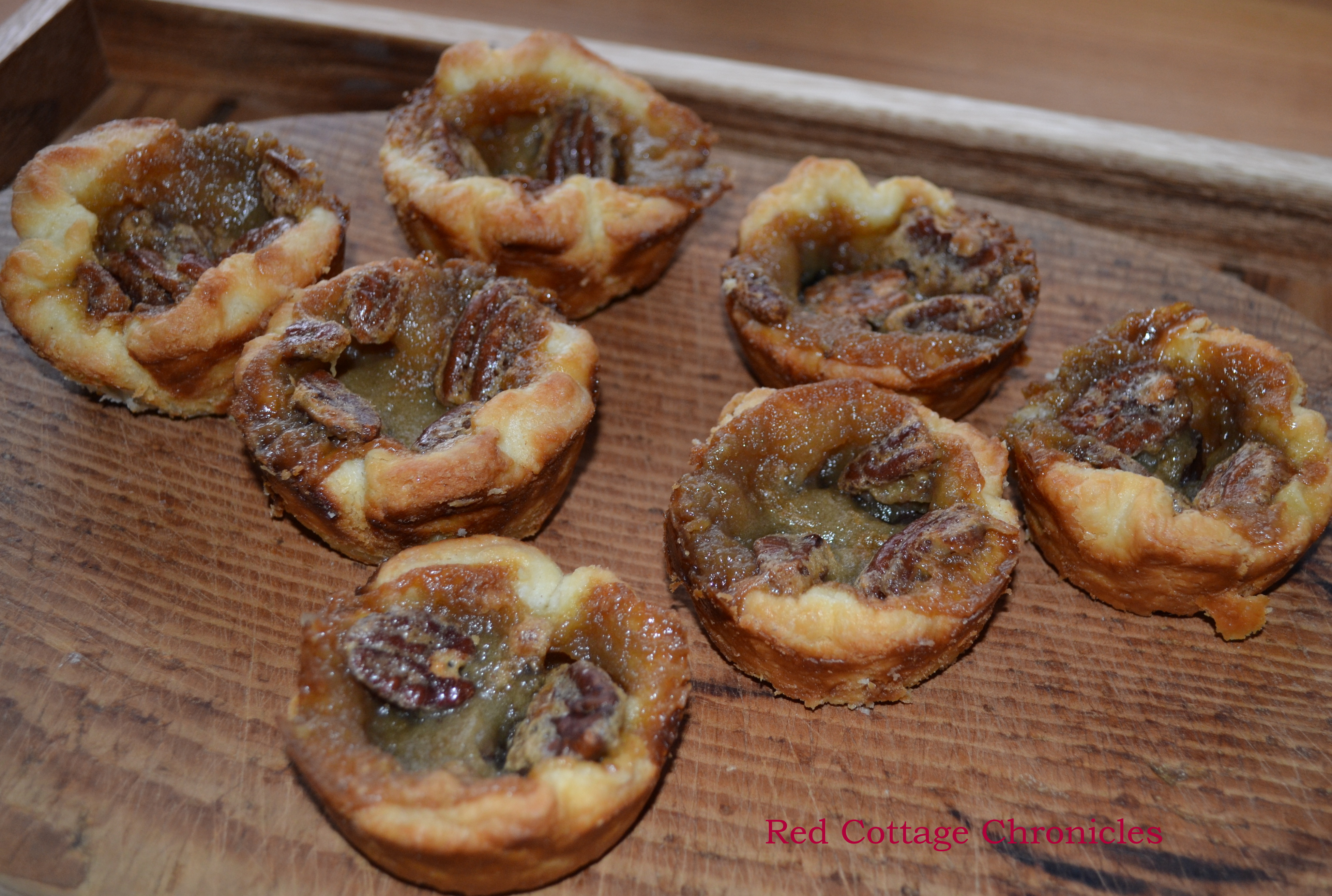 I have tried many different recipes, some too runny, some just don't have that buttery flavour, and some with a crust that just doesn't hold up.
Buttertarts are a bit of a comfort food.  Great served warm with a cup of tea in the cold winter months, or served with a scoop of fresh vanilla ice cream in the heat of summer!
I prefer a rustic hand shaped tart, but you can get as creative as you like with the pastry.  To fancy it up a bit you could press dough into individual fluted tart pan with a removal bottom.  Fill and bake as normal, and serve with a warm custard sauce!
If you are hankering for something sweet I recommend you give this recipe a try!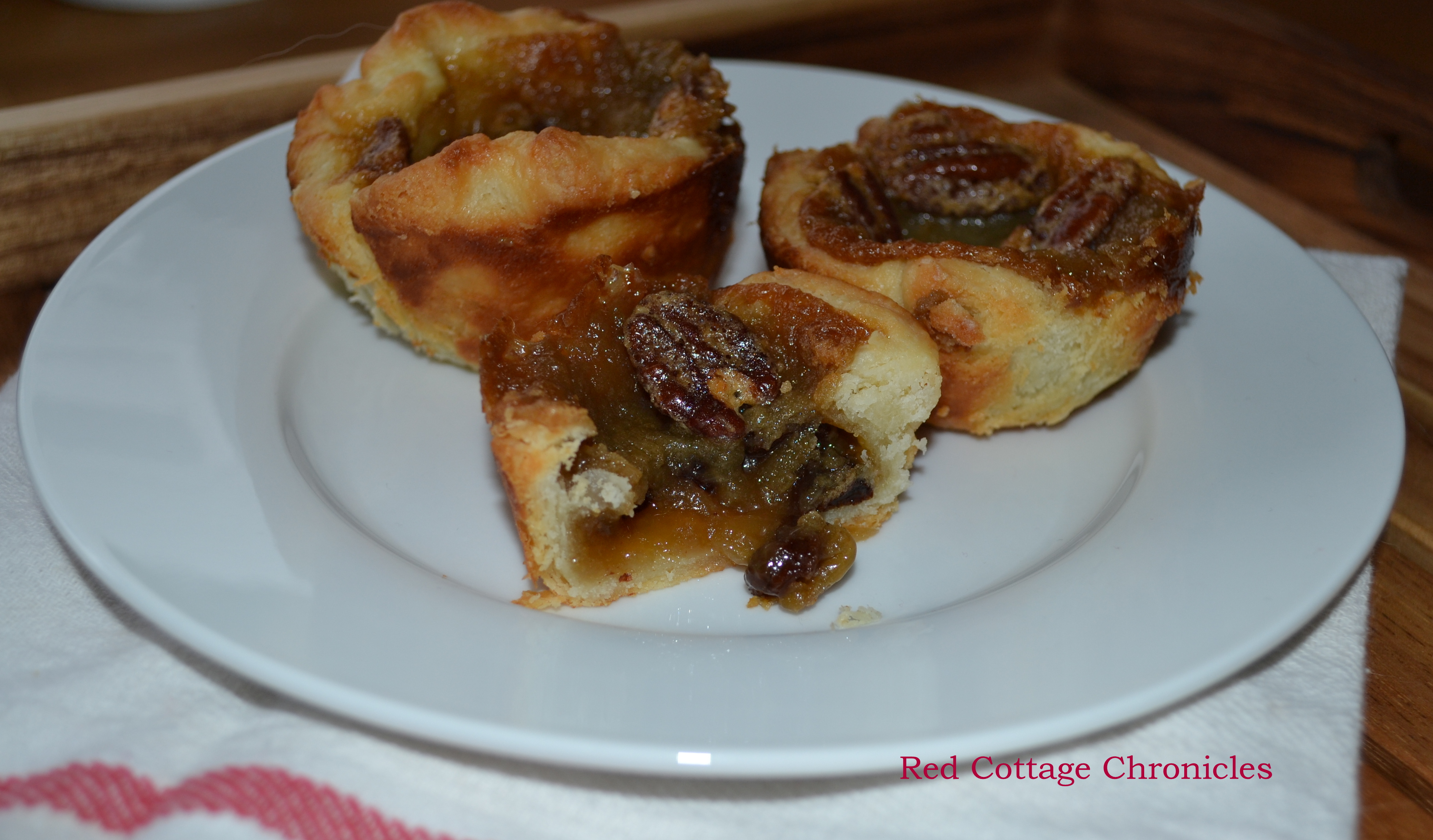 Butter Tarts
Author:
Prep time:
Cook time:
Total time:
Ingredients
Pastry
1 cup unsalted butter, softened
8 ounces cream cheese, at room temperature
2 1/4 cups all purpose floor
1/4 tsp salt
1/4 cup confectioners sugar
Filling
3/4 cup dark brown sugar
3/4 cup corn syrup (dark or light)
1/2 cup unsalted butter, melted
2 eggs
1 tsp white vinegar (I have used cider vinager if I am out of white)
1 tsp pure vanilla extract
1/2 cup raisins
1/2 cup whole pecans
Instructions
For Pastry
In the bowl of an electric mixer, mix together cream cheese and butter until smooth and well blended.
Mix in 1 cup of the flour and the salt, mixing until incorporated.
Add a further 1/2 cup of the flour, mixing until almost incorporated.
Turn mixture out of bowl and knead in the remaining 1/2 cup flour
Shape dough into a round, cover in plastic and chill for an hour, or so.
After chilling time, mix remaining 1/4 cup flour with 1/4 cup confectioners sugar and dust your work surface with this mixture.
Roll out dough and cut into circles large enough to line muffin tins.
Line muffin tins and flute edges to your liking.
For filling
Whisk together sugar, corn syrup and butter in a large bowl until well combined.
Whisk in eggs, followed by vinegar and vanilla.
Sprinkle raisins and pecans into each prepared muffin tin.
Pour filling into each muffin tin over raisins and pecans, filling almost to top of pastry shell.
Bake at 375 degrees for 5 minutes. Reduce heat to 350 degrees and continue baking for approximately 20 minutes, until centre of tart starts to create a dome and the pastry is lightly browned.
Remove from oven and cool in wire rack.
Do not tarts from pan until well cooled.