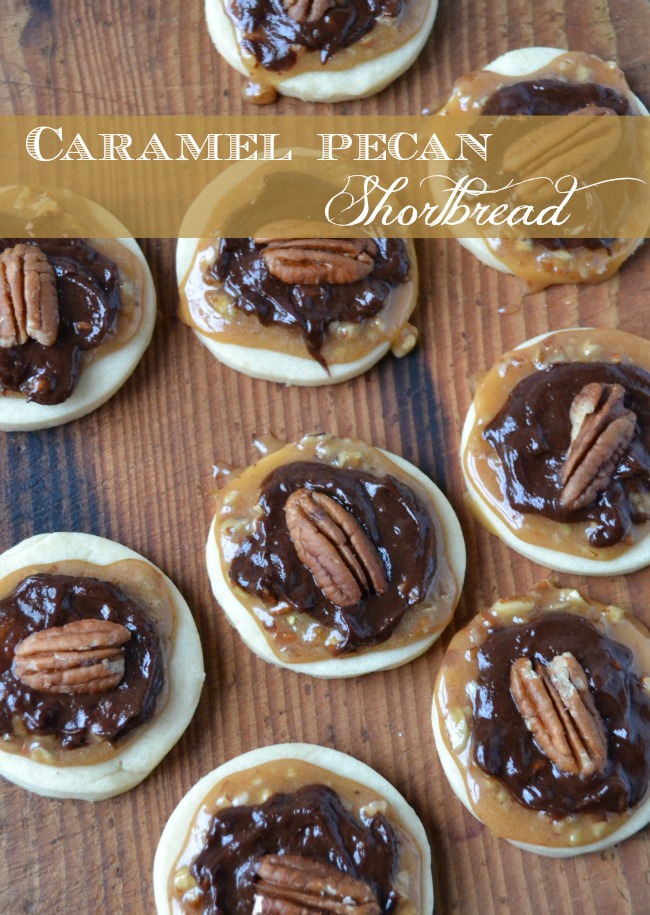 Something I don't talk about enough here on this little blog is my involvement with Taste Of Home as a Volunteer Field Editor, but that is about to change!
Every Tuesday I will be featuring a recipe that I have tried from Taste of Home with a link to the original recipe!
Who isn't familiar with Taste of Home? There is no better source to find tried and true family recipes than www.tasteofhome.com, or one of their multiple publications. It is one of the magazines that I anticipate in my mail box the most every month.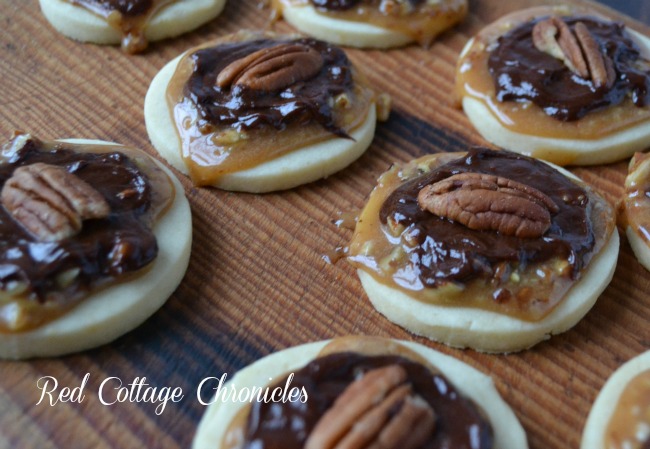 I thought I would start off the first Taste of Home Tuesday with a decadent sweet treat, that will leave your mouth watering!
Caramel Pecan Shortbread. Yes. That is all three. Caramel. Pecans. Shortbread. Oh, and chocolate!
Your Welcome!
One of my duties as a volunteer field editor is to review recipes that are posted online at Taste of Home. This cookie recipe is getting two very enthusiastic thumbs up! The buttery shortbread topped with sweet, crunchy pecan caramel and a layer of creamy chocolate is a delight for the taste buds!
At first I thought they would be a bit labour intensive, but they actually came together very quickly. I made the dough in the morning before I headed off to work, and although it says to chill for one hour I left it all day. When I got home I took it out and let it sit at room temperature for about an hour. It rolled out perfectly.
I decided to cut my in circles instead of rectangles. While they were baking I made the caramel pecan sauce and let it cool a bit, which thickened it up, and after spreading this on each cookie, I let them set while I made the chocolate frosting. Easy Peasy.
Cooks tip: place a sheet of parchment or waxed paper under the cooling rack to catch any caramel that drips off.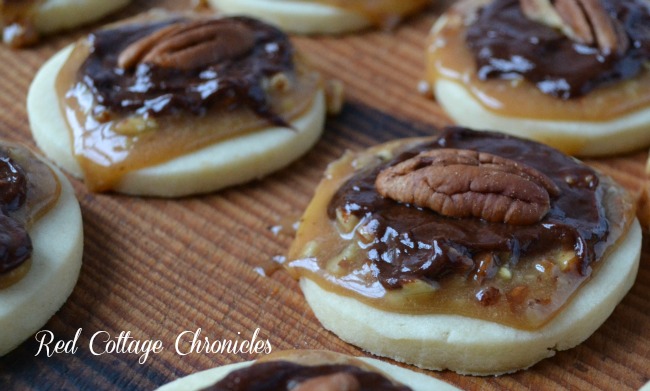 Another task that I undertake is to submit original recipes to Taste Of Home for consideration for publication. (Something I have dropped the ball on lately).
I am back in the groove again though and recently submitted my recipe for Caramel Apple Crisp! What is it with me and caramel lately?!
You can find the recipe for this Caramel Pecan Shortbread here! I encourage you to give it a try and leave your review too!
Until next time….
Maureen
Enter your email address: