Taste of Home Tuesday – Lemon Meringue Dessert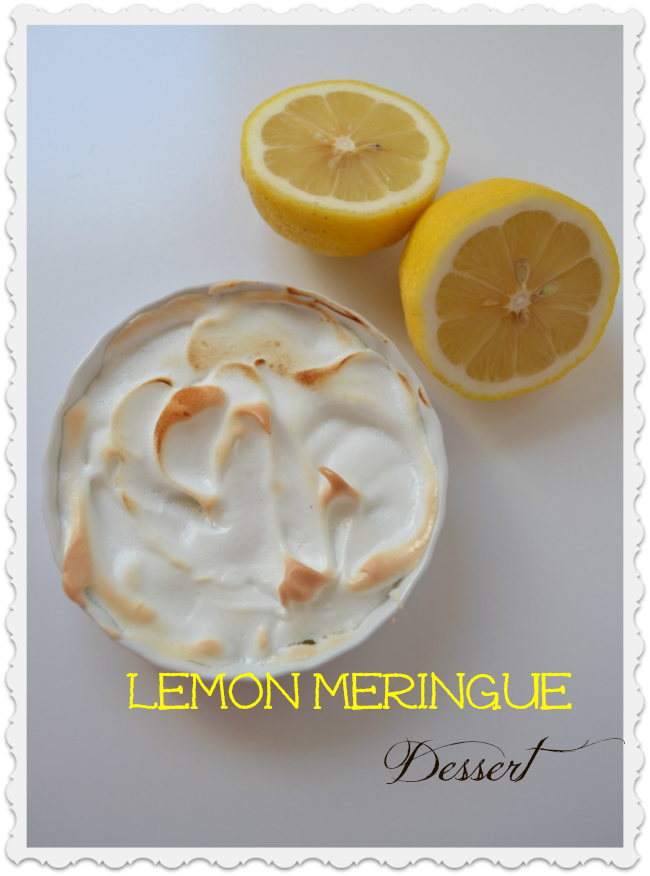 Welcome to another edition of Taste of Home Tuesday!
This week I have a special treat for you!  A decadent, lemony dessert that gets your taste buds dancing with every bite!
A version of lemon meringue pie, this Lemon Meringue Dessert is baked in ramekins, eliminating the need for a crust! 
Lemon is probably tied with caramel for my favorite flavors when it comes to dessert recipes!  If you have a chance to check out my recipe index you are sure to find plenty of lemon desserts!
I think of lemon as a happy flavor.  Done just right it gives you a bit of a tangy kick right along with a drop of sweetness.
The lemon curd base was easy to prepare on the stove top, and after swirling on the meringue only took 15 minutes in the oven to get a golden finish on top!
Since I am more of a lemon lover than a meringue lover, I swirled on only a thin coating of meringue.  Just enough to make sure the surface was covered well all the way to the edges!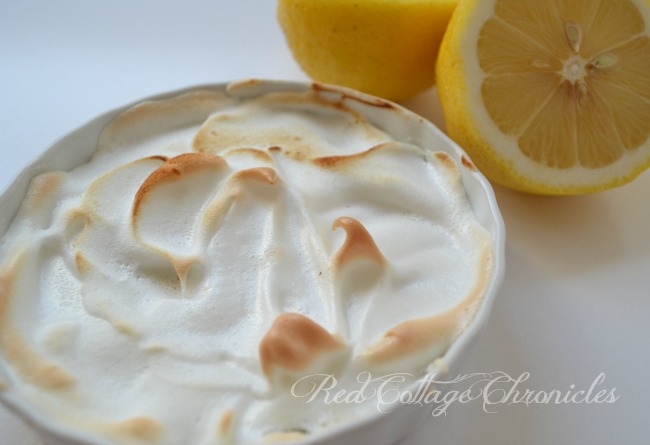 What I love about this Lemon Meringue Dessert recipe is that without the crust it actually makes for a bit of a healthier dessert by cutting the calories and fat.  But, you still get that tangy lemon bite and smooth finish of meringue!
(If you are following the points counting eating plan, this is only 6 Points Plus per serving!)
Baking individual desserts make keeping portion size in check and makes serving a breeze!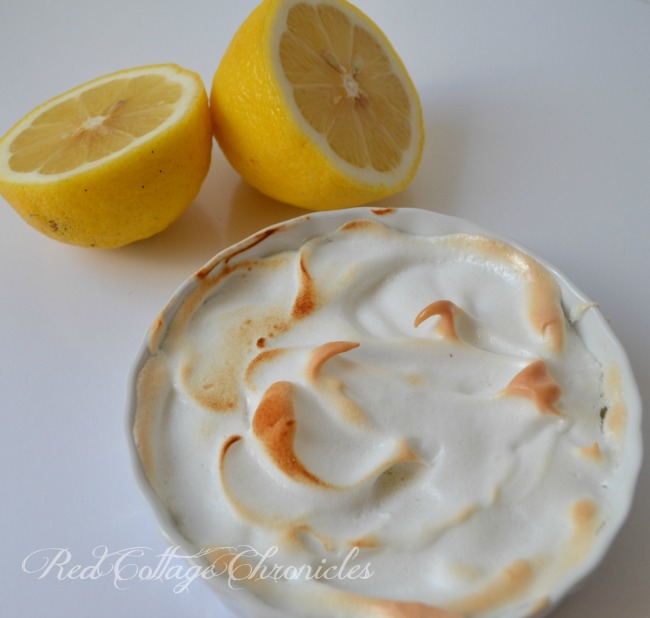 Don't forget, when you become registered user at Tasteofhome.com, you can save all your recipes to your own personal recipe box!  No more printing recipe pages to save and make later.  Have your own collection of favorites at your fingertips!
Until next time….
Maureen