I was challenged recently when I wanted to bake something for someone who is a vegan.  While she said she would "cheat" when it comes to baked goods, I really wanted to honour her lifestyle.  That is just one other wonderful part of baking.  You can be as creative as you like! It didn't take long to decide on my mom's shortbread.  But, I wanted to not only make it vegan, but to make it different, eye catching, and a delight to eat. I decided on vegan lavender shortbread!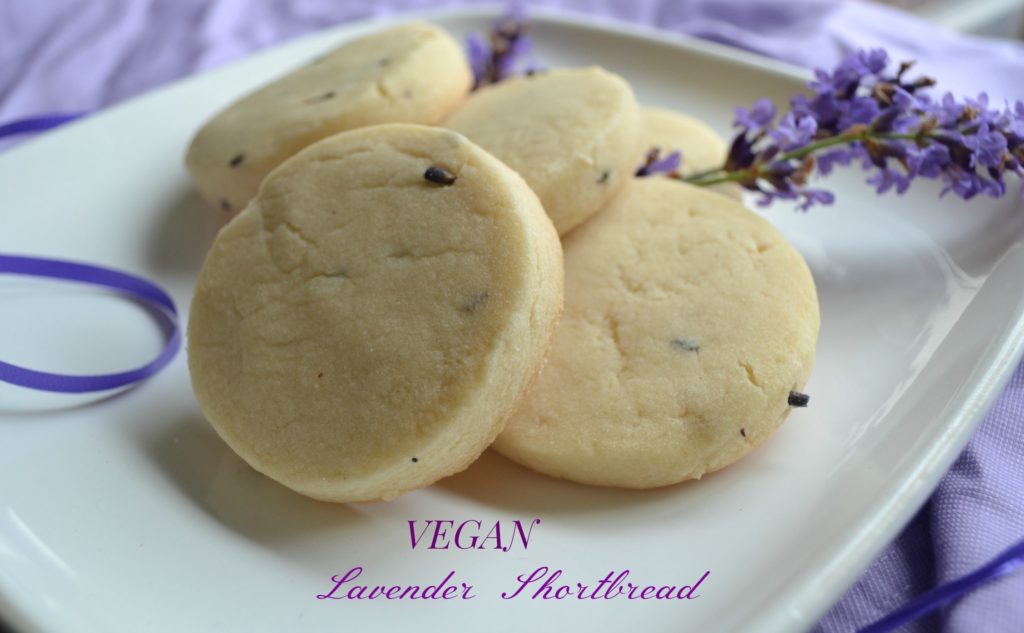 It was as simple as replacing the butter with a vegan butter-like spread and adding culinary lavender.  The subtle lavender flavor was a hit with the taste testers!  My husband sure liked them, and I am not even sure he knew they were vegan! I usually bake my shortbread in a square pan and cut into squares, but since these cookies were being packaged and shipped I instead rolled the dough out and cut into classic, elegant circles.  Whenever I think of lavender, I think of  elegance. Maybe because it makes me think of France, and what is more elegant and classic than France?!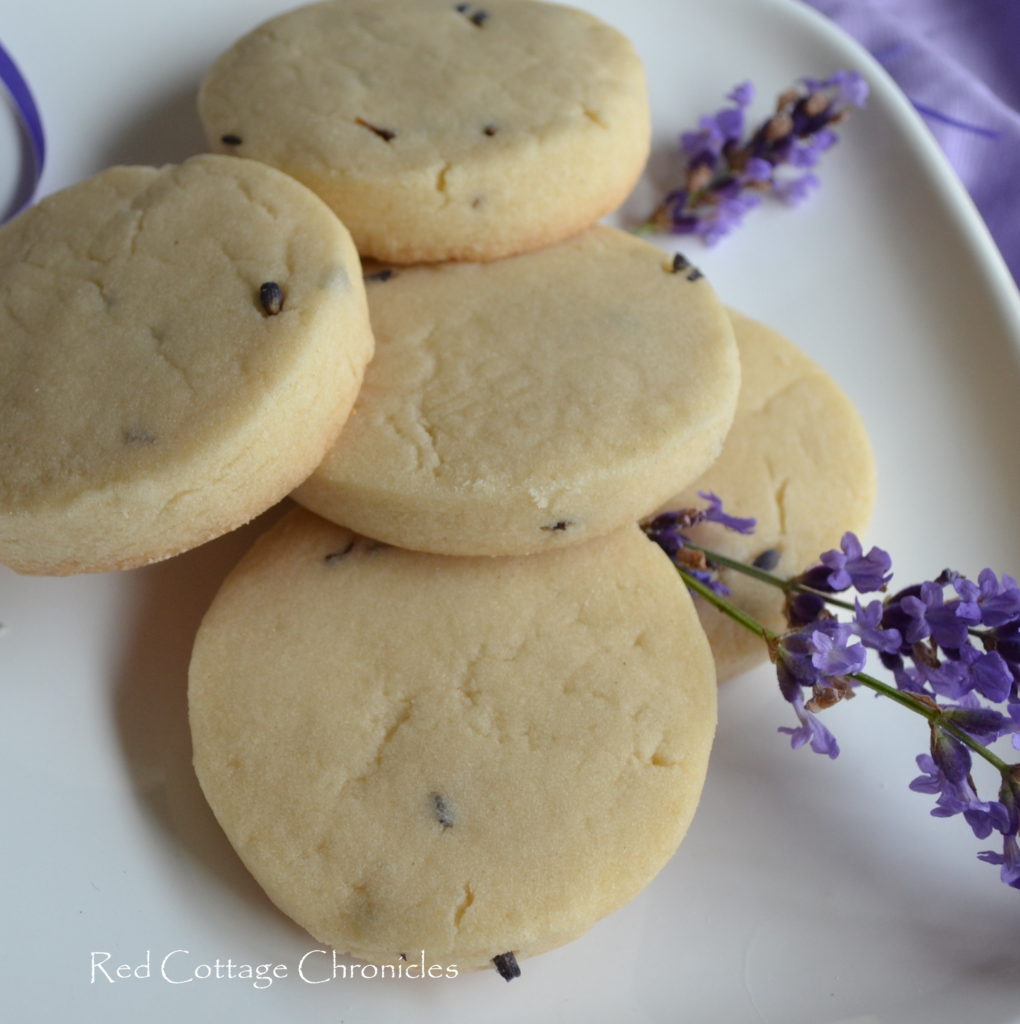 I dipped a few of the leftovers in white chocolate for the non-vegans, and while they really didn't need it, it gave them an extra bite of sweetness.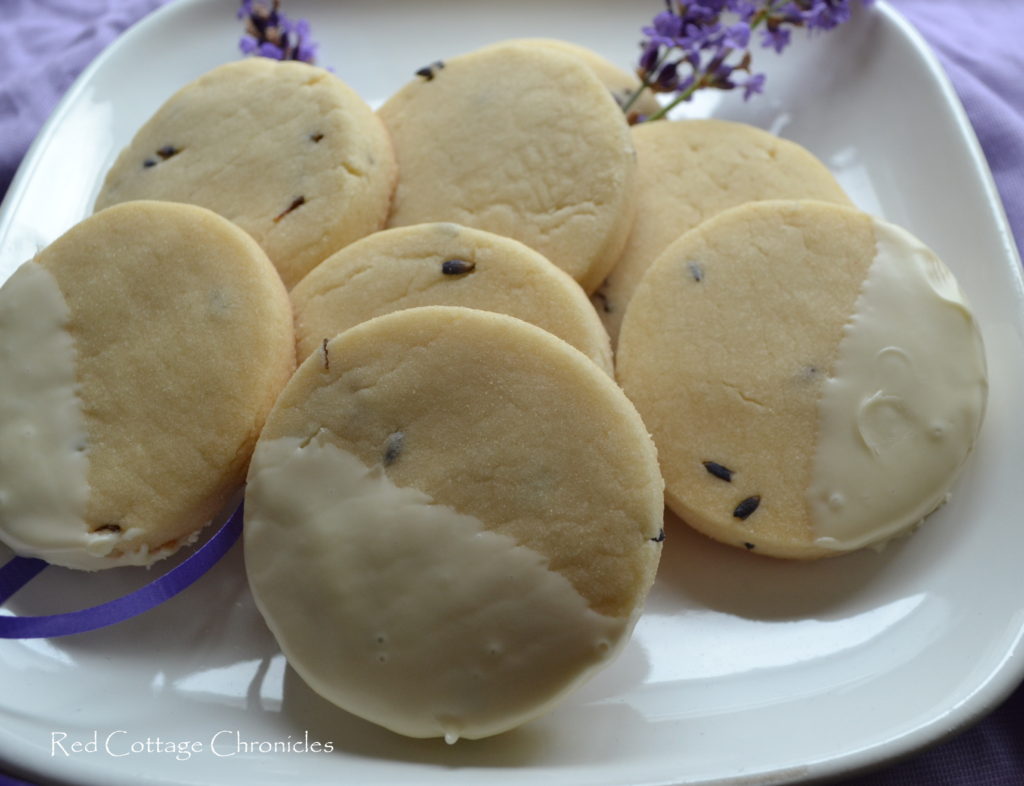 I packaged them up in cellophane bags and tied them up with some fresh lavender and purple ribbon.  So pretty!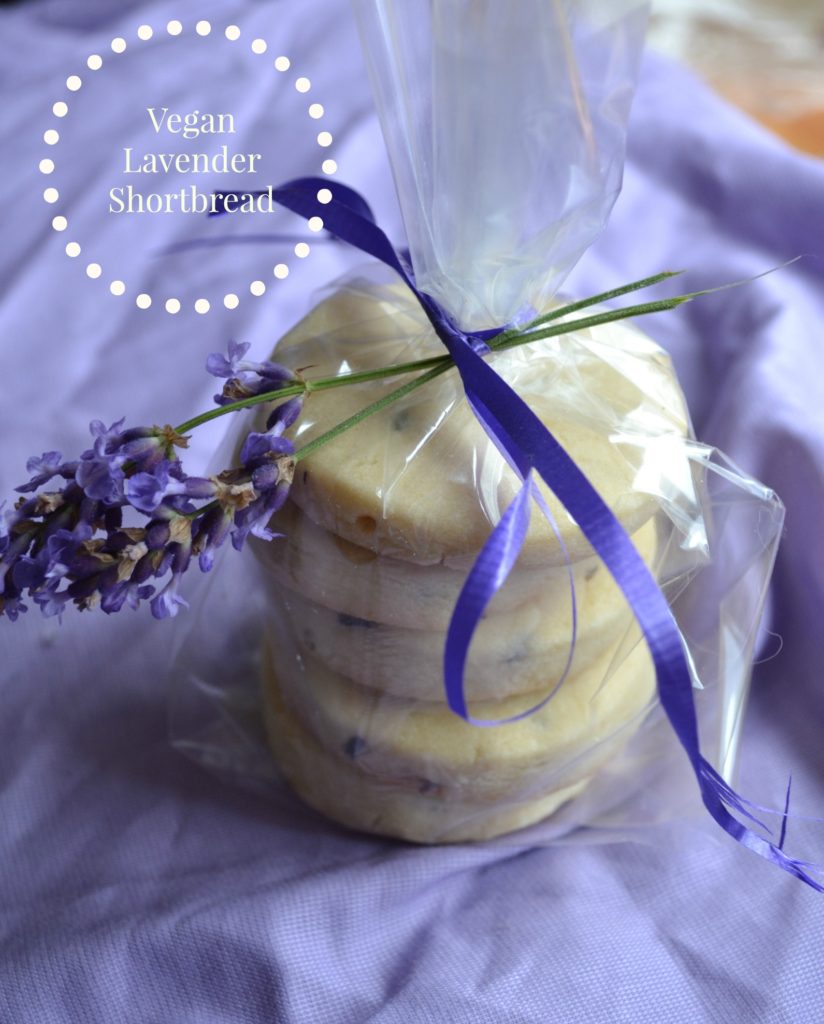 I would love to bake a special batch just for you!  Click here to find out how you can win a dozen vegan lavender shortbread (or non-vegan if you prefer) shipped straight to your door!
Linking this post to Food Blogger's of Canada EatInEatOut Christmas In July Cookie Contest!
Vegan Lavender Shortbread
Prep time:
Cook time:
Total time:
Ingredients
1 cup vegan buttery type spread (I used Earth Balance)
3/4 cup confectioners sugar, sifted
2 1/2 to 3 cups all purpose flour
2 tsp culinary grade dried lavender
Instructions
Preheat oven to 325 degrees.
Cream the buttery spread and gradually add the confectioners sugar. Mix well.
Mix in flour, starting with 2 cups and increase up to 3 cups until dough can be easily handled and comes together.
Add dried lavender and mix on low speed of mixer or by hand until lavender is well incorporated.
Turn dough out onto lightly floured surface and roll out to approximately 1/2 inch thick.
Cut with round cookie cutter and place on parchment lined baking sheet.
Bake 20 to 25 minutes, until edges are very lightly golden. Do not over bake.
Remove from oven and transfer to wire rack to cool.
*This post contains both affiliate and non-affiliate links to help you find products that may not be available in your area!