Taste of Home Tuesday – Citrus Apple Cider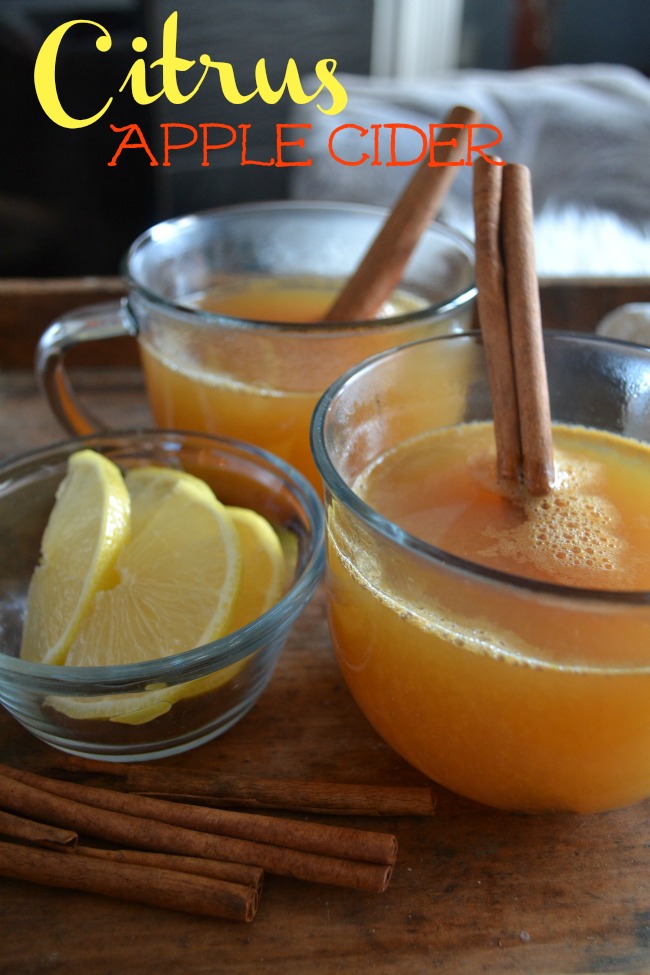 I have to admit I have been feeling a bit annoyed at the weather these days.  Most people would crack me over the head for saying that, given it was 20+ (Celsius) a few days last week.
Please tell me I am not the only one who wants to see a bit of snow in the forecast.  I don't ski, ice fish, or snowshoe.  I just want it to snow.
I live in Canada for goodness sake!
Now that it is dark at 5:30 I  just want to hibernate.  I want to get home, walk the dog, have dinner and then cozy up with a blanket and hot drink while I watch mindless television.
When we made our trips to the apple farm this year, we always came home with some apple cider.  I'd fill up a mug, warm it up in the microwave and I was happy camper.
That is until I discovered this Citrus Apple Cider at Taste of Home!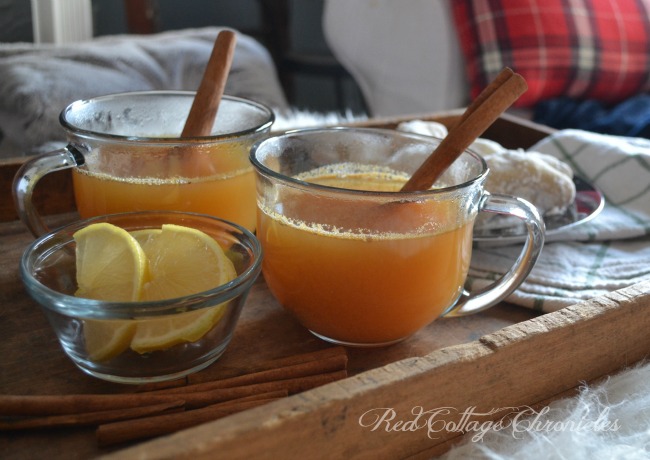 A blend of apple cider, fresh squeezed orange and lemon juice, whole cloves, brown sugar and cinnamon makes for an incredible hot winter treat.  It is deliciously sweet and tart at the same time.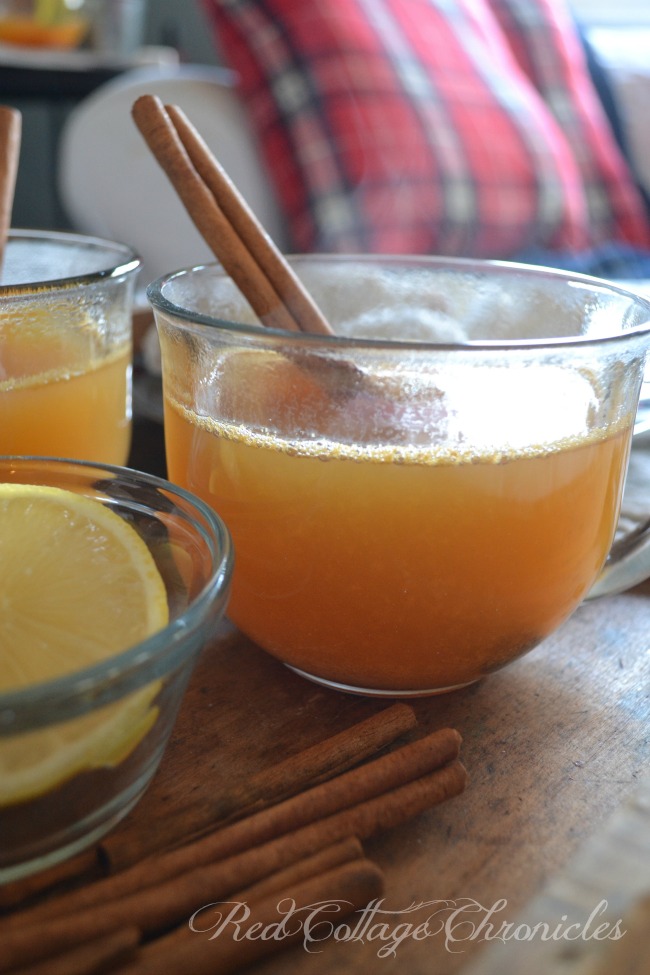 Now about that snow!  There is nothing quite like sitting inside all bundled up watching the snow lightly fall.  A light blanket of snow brightens up the darkness in the evening.
And then there are the downright snowstorms.  The ones where you look outside and can't even see across the street.  This is the kind of snow that makes us all stay put and we can all hunker down and bake some cookies, play a board game, watch a movie or just sit by the fireplace and read.  The world just seems a little bit quieter and peaceful.
The weather from last week is not the norm and it has already given way to frosty mornings with a real chill in the air.
I figure since we have to endure the early darkness, the cold weather and the snow, why not make the most of it.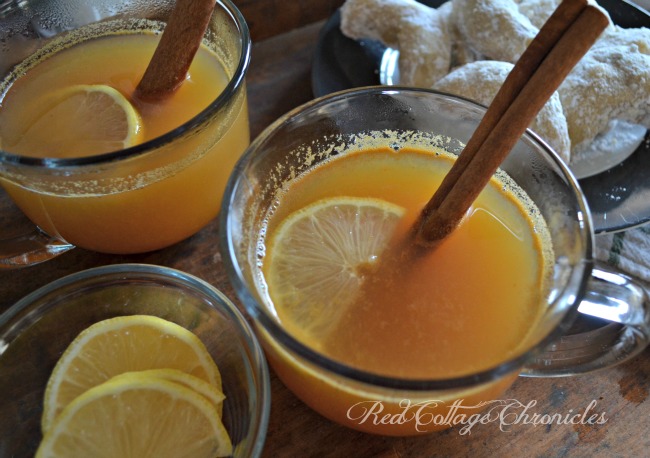 While the original recipe calls for apple juice, I do use apple cider.  If you can't find fresh pressed apple cider in your area using apple juice will work just fine.
You can find the original recipe here! 
A hot, steamy mug of this citrus apple cider on a quiet chilly night just might make your spirit shine a bit brighter, and make winter just a bit more tolerable!
Until next time…..
Maureen
Want more great recipes?  Get timely emails whenever a new recipe, DIY project,  or family adventure story gets posted!