When I think of elegant Christmas table decor, I think of my childhood, and the table we would gather around at my Nana and Poppa's house!
Toady I am joining four of my favourite creative blogging friends as we share our Christmas tablescapes. You will find all the links below, and you really don't want to miss a single one!
There is no mistaking that 2020 has been the craziest year ever. Bring a swing of emotions for so many of us. It has really had me feeling nostalgic at times, especially as we approach the Christmas season.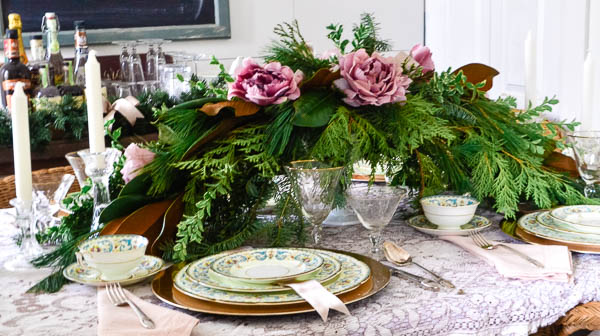 As in most places in the world, Christmas gatherings are going to be small here in Canada on the advise of local public health. And, while I will miss gathering around a huge table full of family, I know the time will come again soon when we can all gather together.
In the meantime, Christmas' spent around the table at my Nana and Poppa's house inspired me to share a traditional Christmas table decor .
Looking back, the table was always set in a simple, yet festive style.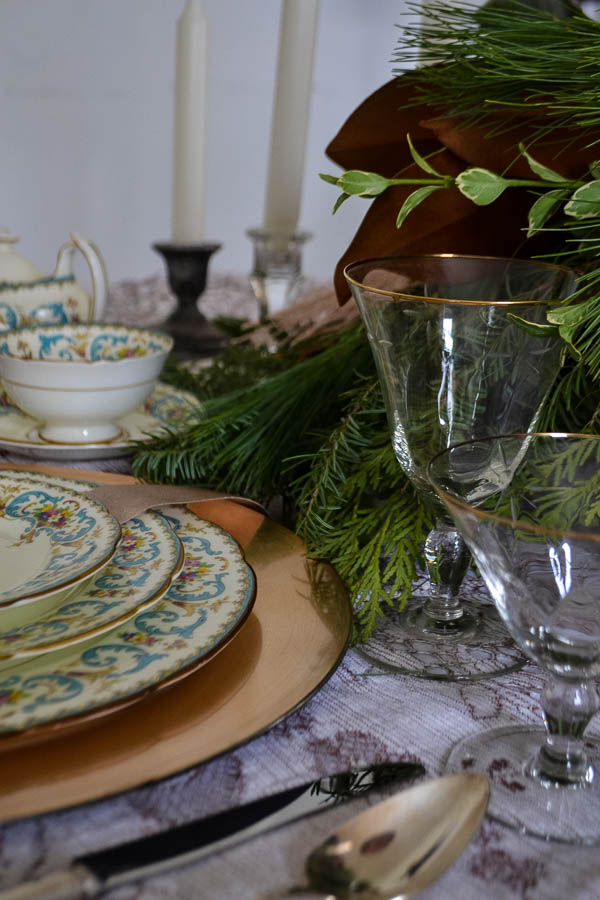 But, to me it always felt like I was at the most elegant Christmas party ever. At least that is how I felt sitting at the table. I almost didn't want dinner to be over.
Well, except when Poppa would announce that Santa's sleigh had been spotted thanks to Norad. Then I would run to the window hoping Santa wouldn't come to our house before we got home and tucked into bed.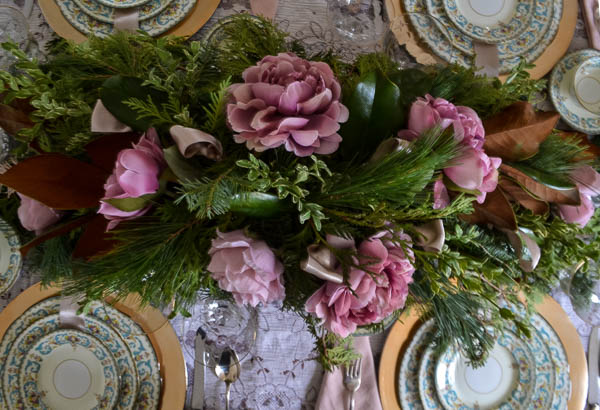 What is traditional Christmas table decor?
If you "Google" traditional Christmas table, you will find loads of red and green tablescapes. Santas, and trees, and Poinsettia plants.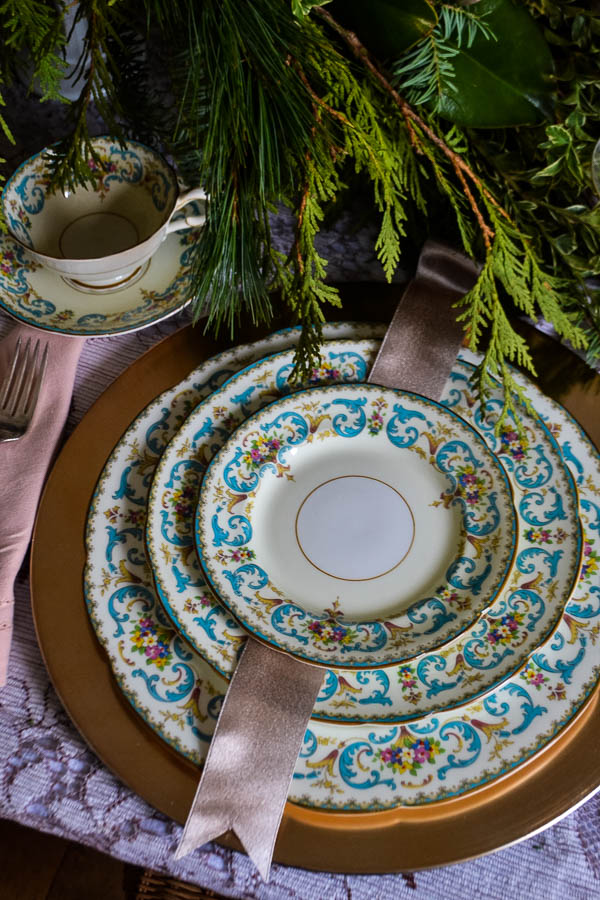 But, at the heart of a traditional table, is just that, A table that set in the tradition of your family throughout the years.
What an elegant Christmas able means to me.
In our family that meant using the fine china. The same china I have used on my table this year, that belonged to my Nana. It is such a delicate and pretty pattern, but isn't at all "Christmasy". But, to me it epitome of Christmas dinner!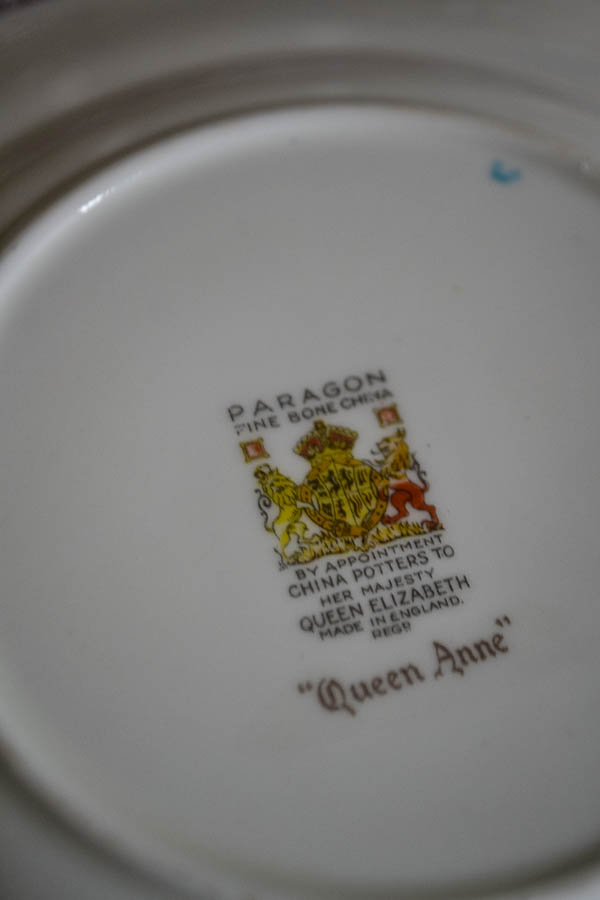 The real silver flatware was always polished. I remember thinking it was silly that the forks went to the left of the plate, even though we were all right handed!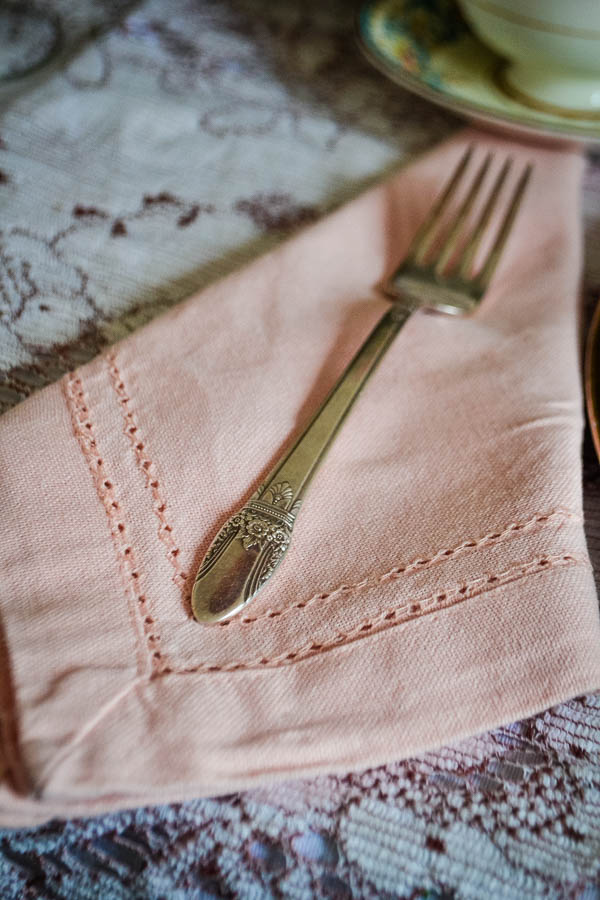 Thick embossed paper napkins with a festive motif added to the feeling elegance. Maybe that is why I have such an addiction to napkins. Although now mine are all environmentally friendly cloth napkins. I used my best hemstitched linen napkins. Freshly pressed and folded.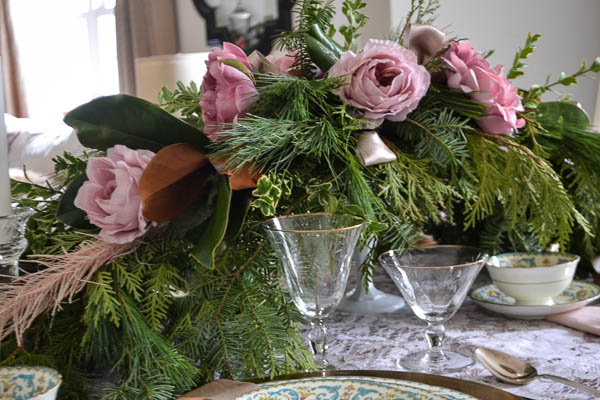 These very same gold rimmed crystal glasses for wine (or juice!)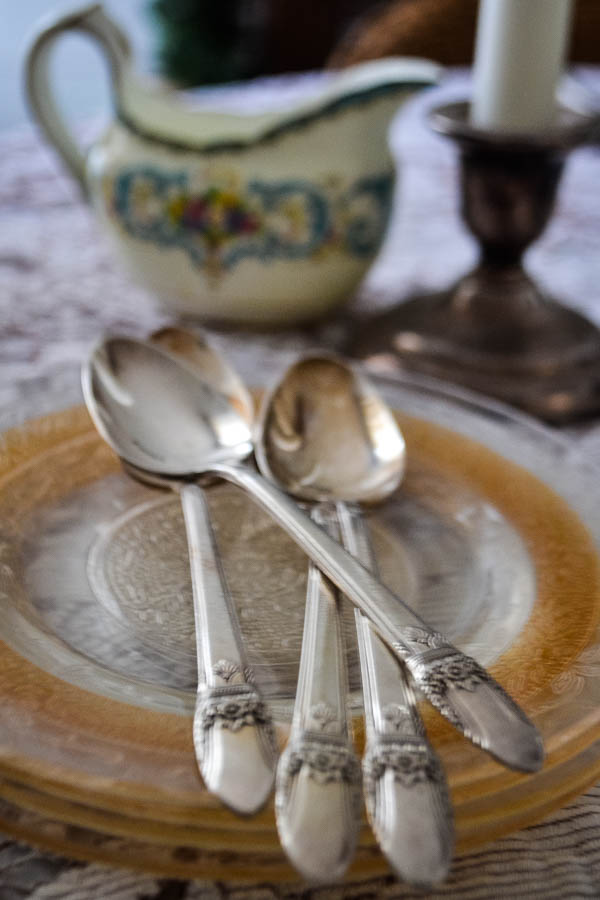 Clear crystal and gold dessert plates were at the ready for my Nana's delicious apple pie with a scoop of ice cream. Or, yummy cherry chews and an After 8 dinner mint.
Crystal candle sticks with fresh taper candles, often with sparkly gold tapers.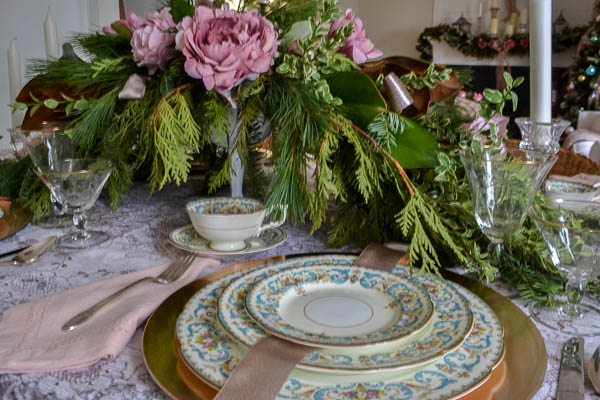 There would always be a small centerpiece on the table, but it was whisked away to the buffet table to make room for the feast.
I think every year that I set the table for Christmas, I always say it is my favorite! But this year, it is giving all the warm and fuzzy feelings of my childhood.
See all of seasonal tablescapes from here.
In a year that it so very easy to just want to throw in the towel and wallow in the situation, I wanted to go all out and set a traditional table that evokes memories of family and festivities, It has been good for my soul and my spirit!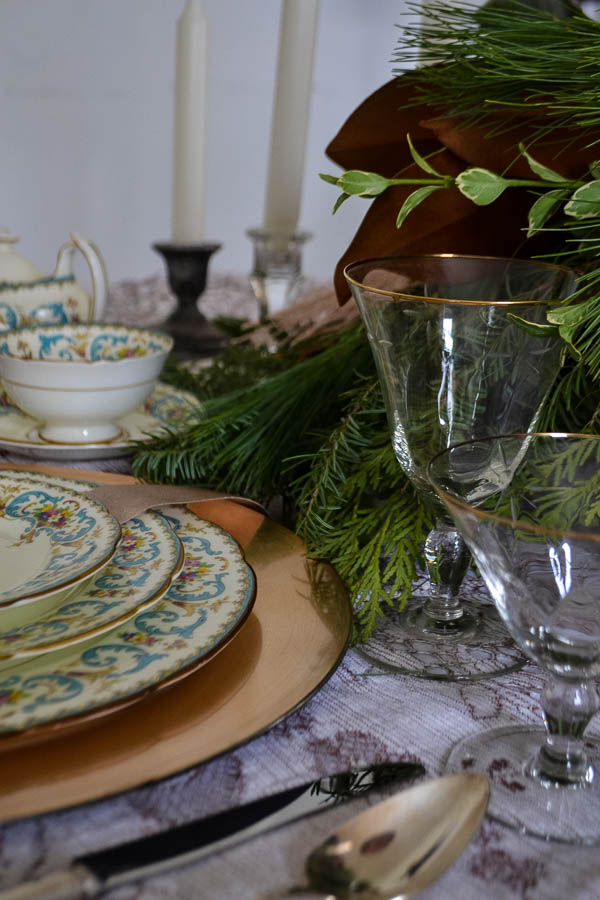 It has really helped me to feel the anticipation of the season and all the wonder that comes with it. Things that have sometimes been forced in the past several years as our lives were always so "busy" with endless do-to lists.
We set up our Christmas trees in mid-November and haven't regretted it one bit. Turning on the twinkling lights as the darkness kicks in around 4:30 can't help but make me happy!
If there is one silver lining to 2020, Covid-19 and the quarantining, closures, and shut-downs that have gone along with it, it has really forced us to slow down. Which, has opened up a whole new appreciation for our home and our time!
This Christmas when I sit down to Christmas dinner, I know I will be surrounded by the memories that make the season extra special!
Be in the know! It may be a delicious recipe, a stunning tablescape, or decor tips to make your house a home! Simply click here to subscribe. I never sell or share your information, and you can unsubscribe at any time!
And, now it's time to check out the links below for even more inspiring Christmas table decor!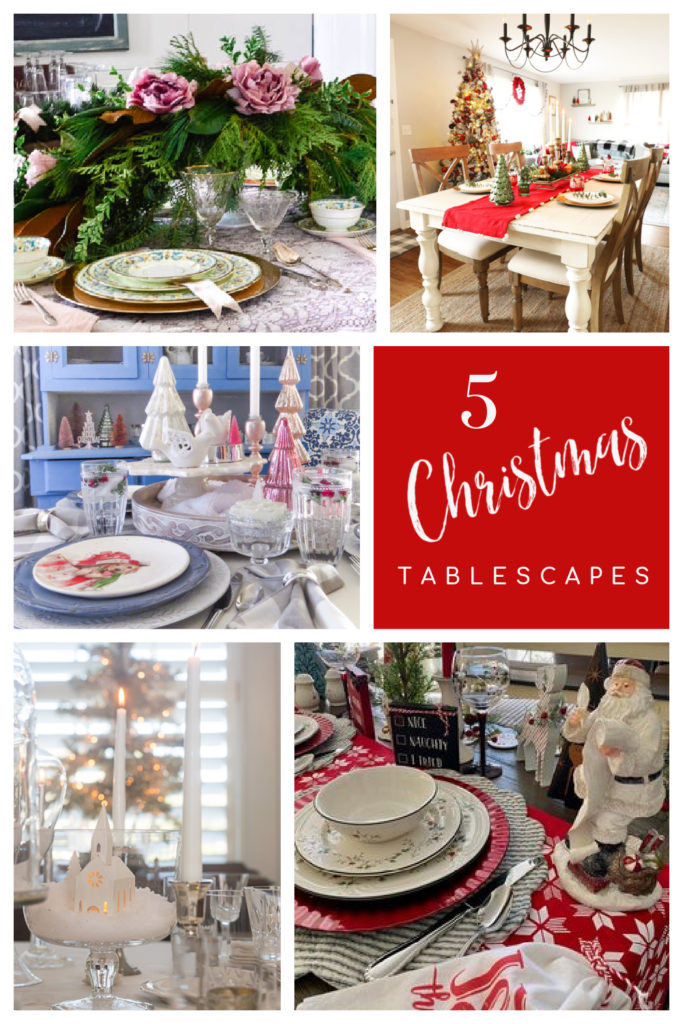 5 CHRISTMAS TABLESCAPES TO INSPIRE YOU THIS SEASON
HAPPILY EVER AFTER ETC * WEEKEND CRAFT * RED COTTAGE CHRONICLES * NOURISH & NESTLE * CREATE & BABBLE
Until next time….