5 Best Christmas Cookie Recipes
We are coming up to the last weekend before Christmas and it isn't too late to do some baking! I am sharing 5 of my best Christmas cookie recipes!
What is that one thing around the holidays that really get you in the festive spirit? For me it is definitely baking for Christmas!
These 5 recipes have been pinned the most, and viewed the most, especially this time of year. It isn't uncommon for them to get when they get 1000's of visits collectively each week this time of year.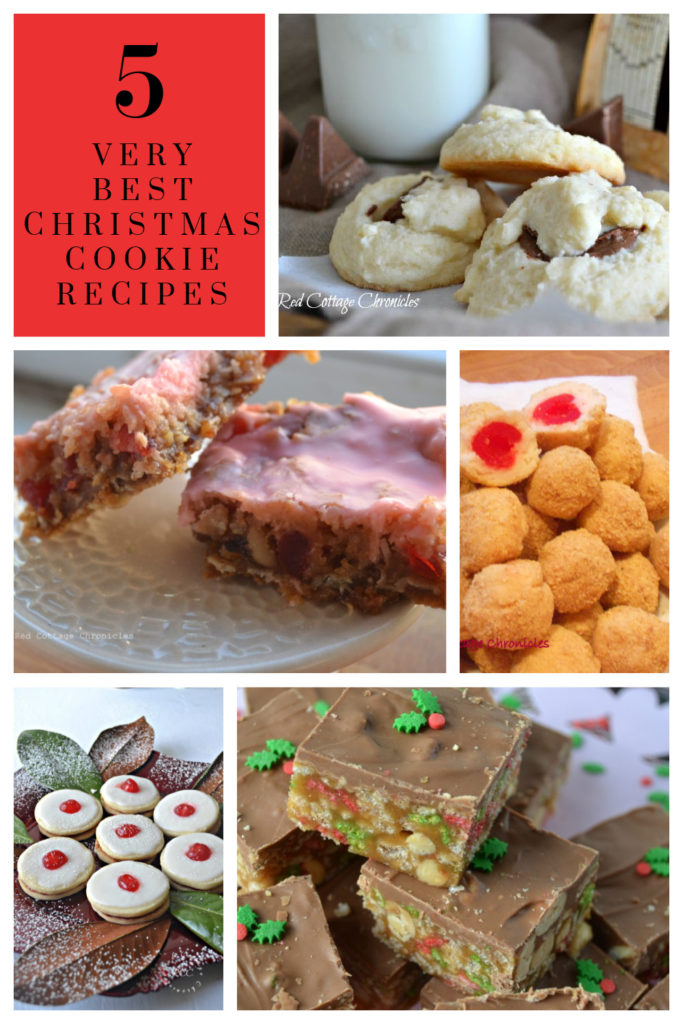 To be fair, these are not all cookies, but also squares and tarts. I have always thought of anything that can go on a cookie platter at Christmas time to be a Christmas "cookie!
I think my favourite Christmas cookie recipes are those that have been passed down from generation to generation.
Many of these recipes that made the top 5 have been in my family for years, passed down from my grandmother, to my mother, and now to me.
And now I have passed them down to my own daughters. Which, I might add is paying off since they both of done so much baking, I only have a couple of things to make!!
So, without further adieu……
5 of my best Christmas cookie recipes
5 Best Christmas Cookie Recipes
There are so many more yummy sweets that I grew up with at the holiday time, and many you can find right here on the blog! Just click the recipe tab above and all of my recipes will be listed for you to peruse.
And, since Christmas is quite complete without candy, you might enjoy a video showing you how I make my mom's Chocolate covered cherries! You can find both the video and recipe here.
I'm hoping that maybe you will get a chance to try at least one of these recipes this holiday season, or for a special treat any time of year, and it will become on of your favourite Christmas cookie recipes too!
Happy Baking!
Be in the know! It may be a delicious recipe, a stunning tablescape, or decor tips to make your house a home! Simply click here to subscribe. I never sell or share your information, and you can unsubscribe at any time!
Until next time….