Having a Masters themed dinner party? There is nothing like this homemade "Georgia" peach ice cream for the perfect after dinner treat!
Inspired by our visit to Augusta, I thought I would treat the family to a Masters inspired dinner on Sunday! Of course this included Georgia peach ice cream!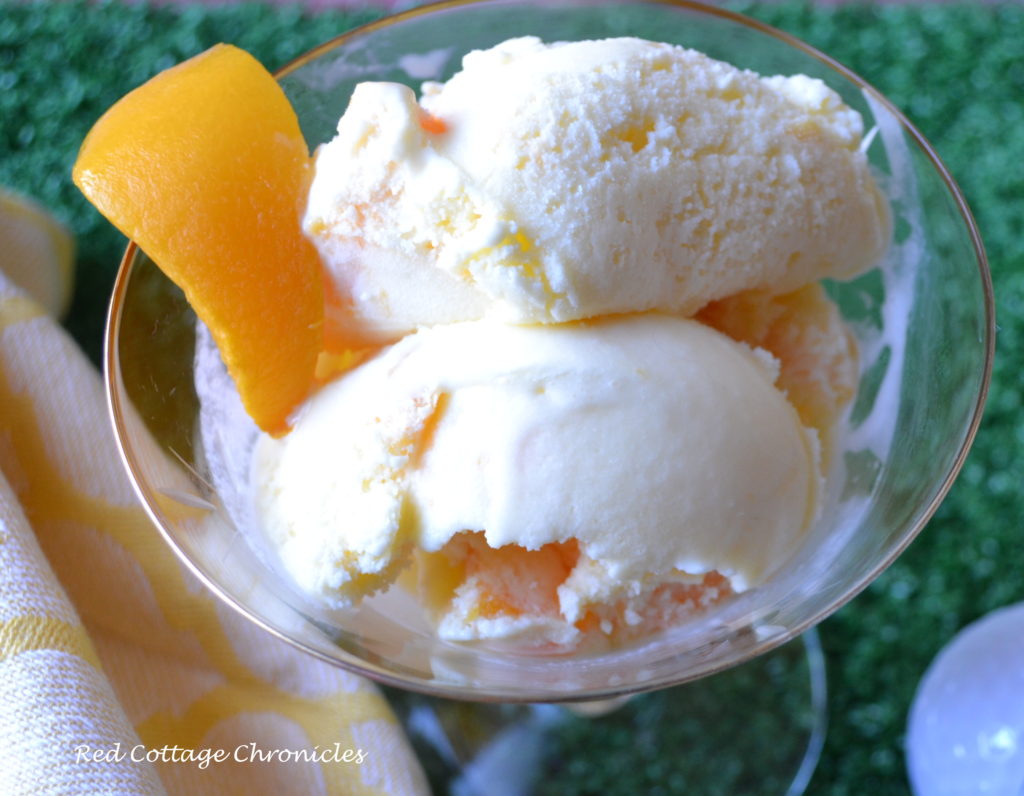 I decorated the table in a Masters theme and we enjoyed pimento cheese sandwiches and sweet tea, and of course added a bright pink azalea to the table!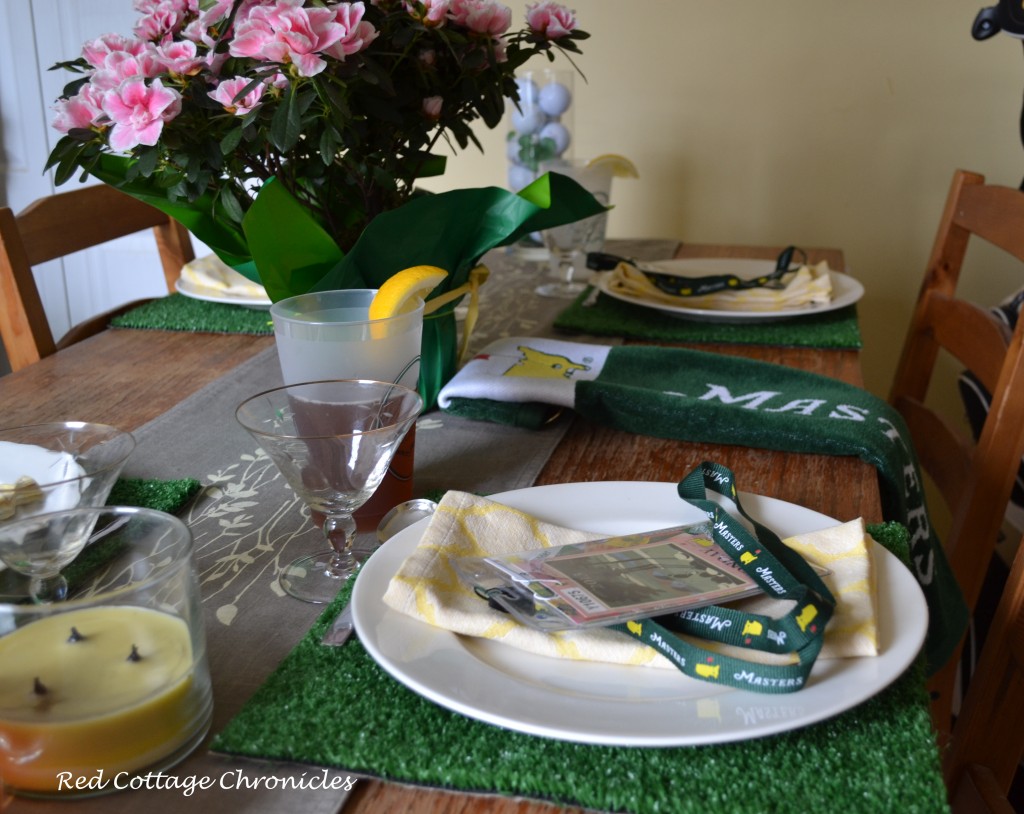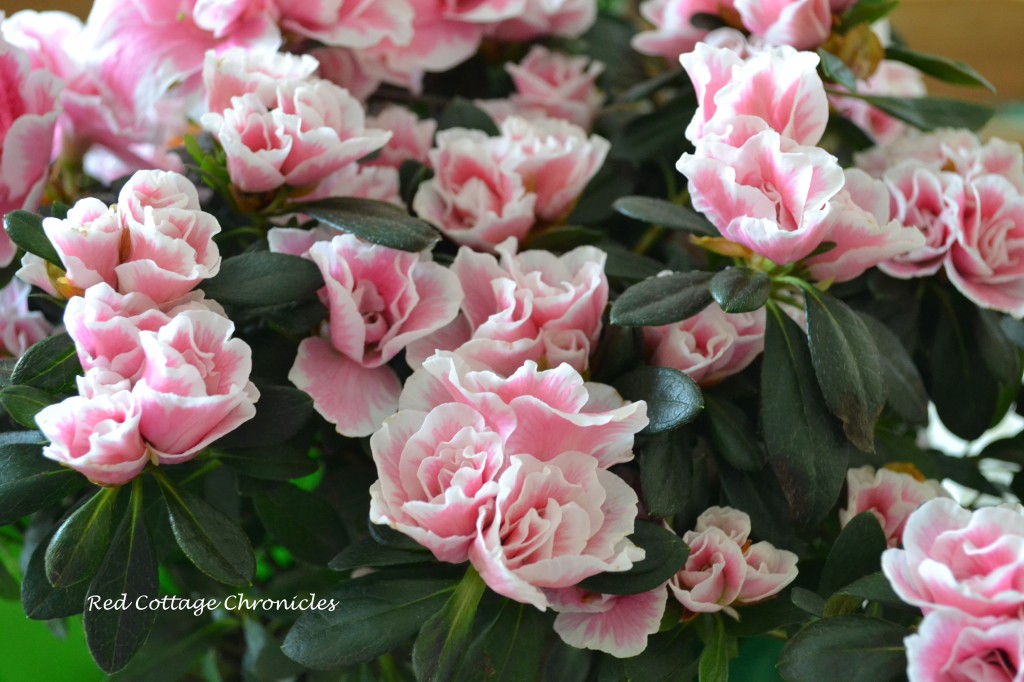 The Peach Ice Cream Recipe from Curtis Aikens via the Food Network can be found here , but I have broken it down for you!
My ice cream maker rarely leaves my counter top come summer!
Peach Ice Cream:
Begin by combing 2 cups of sliced peaches (frozen or fresh), 1/2 cup sugar and 1 tbsp. lemon juice. Refrigerate for at least 2 hours or over night. Stir occasionally.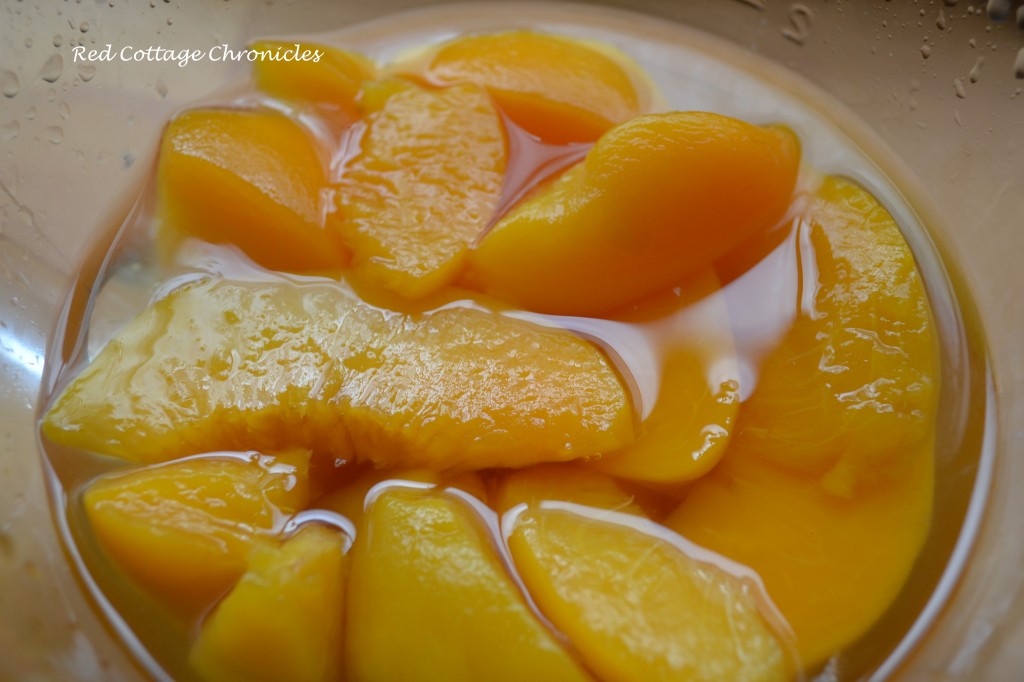 Drain juice into a cup and set aside. Return the peaches to the refrigerator.
In a saucepan combine 3/4 cup sugar, 2 cups heavy cream, 1 cup milk and 1/2 tsp vanilla.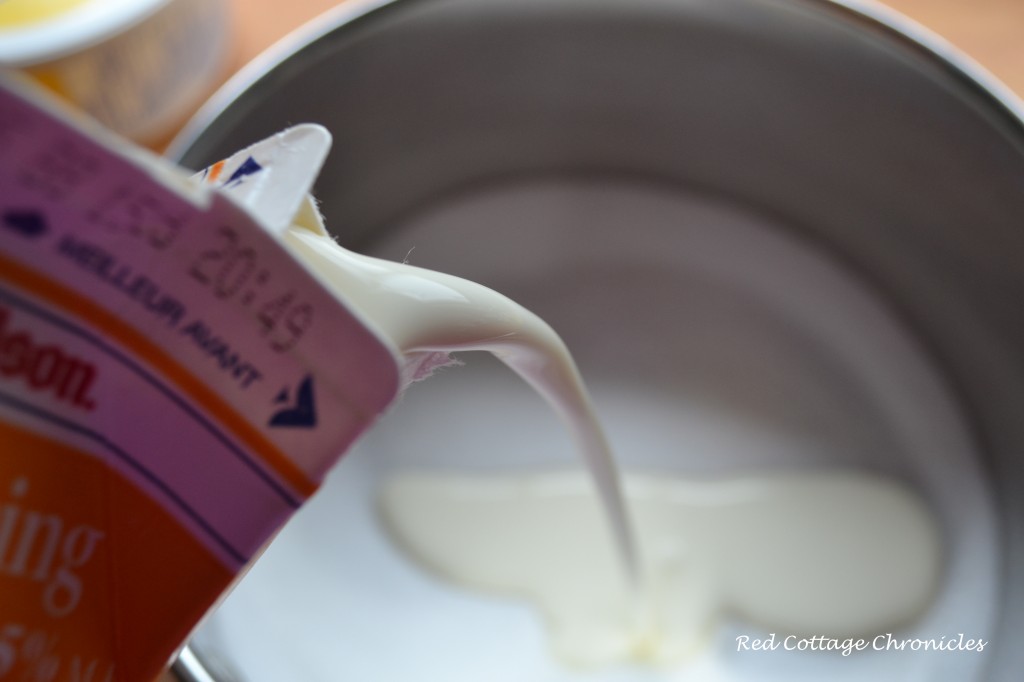 Bring just to a boil.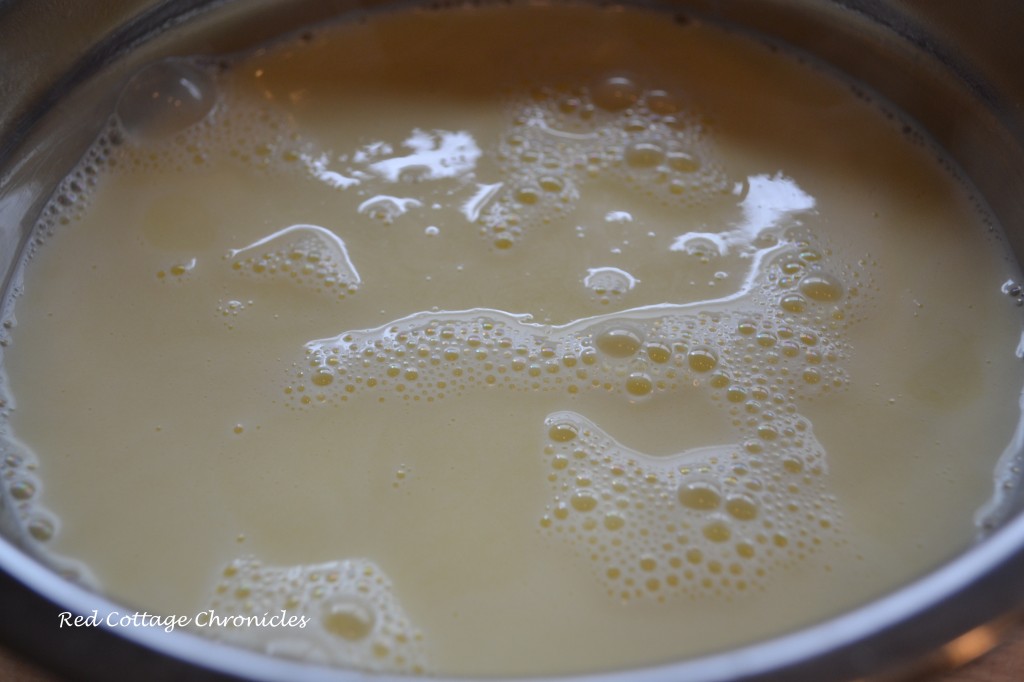 In a separate bowl whisk 4 egg yolks. Continue whisking while streaming in 1/3 of hot cream mixture.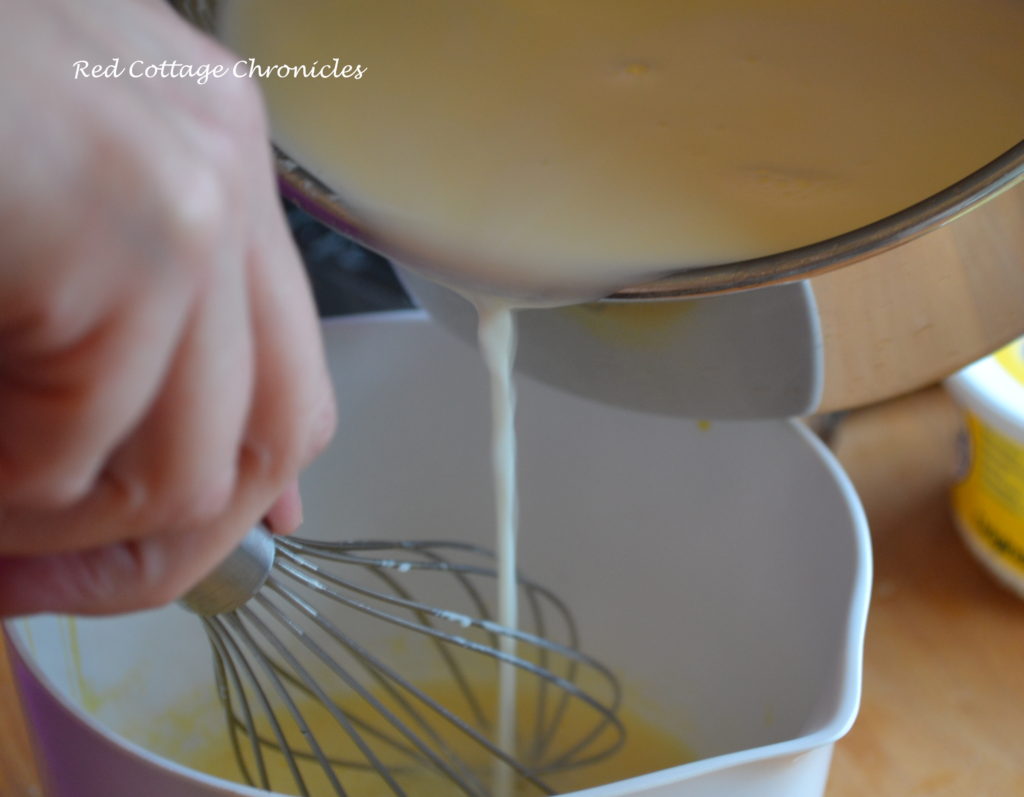 Return saucepan to the stove and whisk egg/cream mixture back into the remaining cream. Heat, stirring frequently, until mixture thickens and will leave a clean line when you run your finger across the wooden spoon. Strain mixture into a clean bowl. Add reserved peach juice and a tbsp. or two of peach brandy if you wish.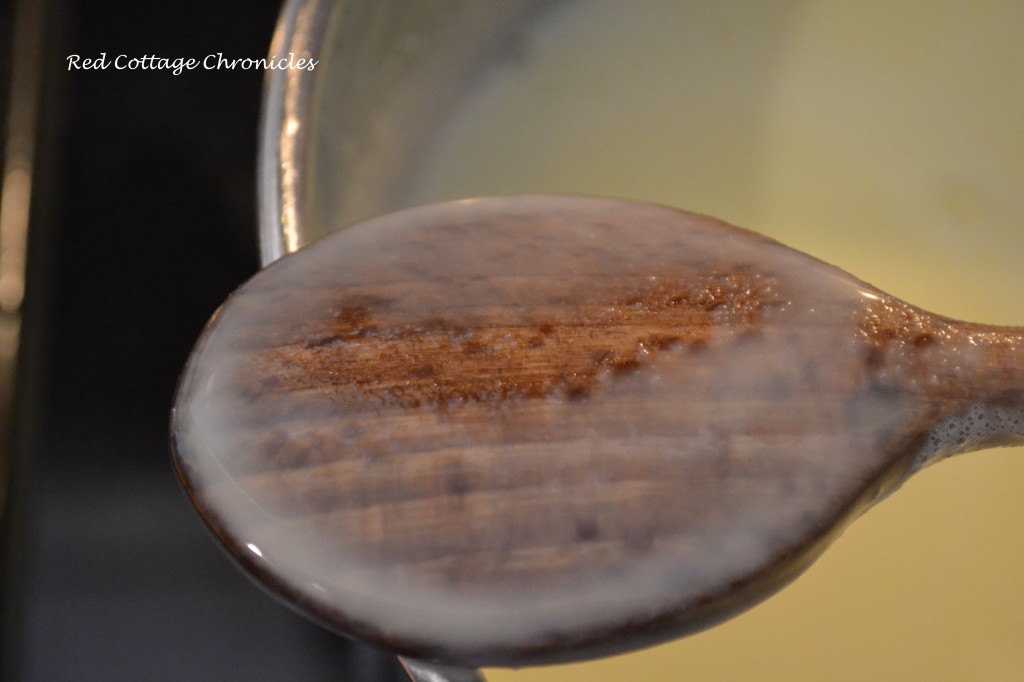 Place mixture in the refrigerator to allow to cool completely. Overnight is best, but usually 3 hours will do it. Just stir every once and a while to speed up cooling.
Remove from refrigerator and prepare your ice cream maker. While ice cream maker is running, slowly pour in custard mixture.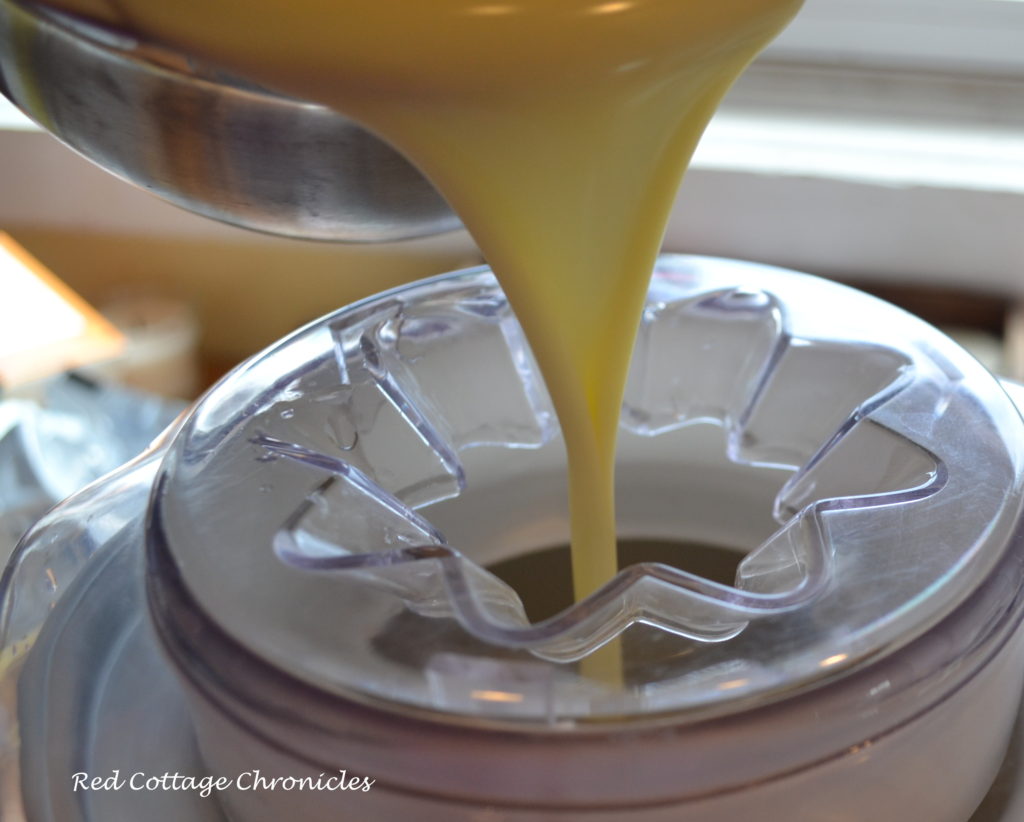 Freeze according to your ice cream makers recommendations, adding reserved peaches about 5 minutes before it is completely set. I added peaches at about the 15 to 16 minute mark!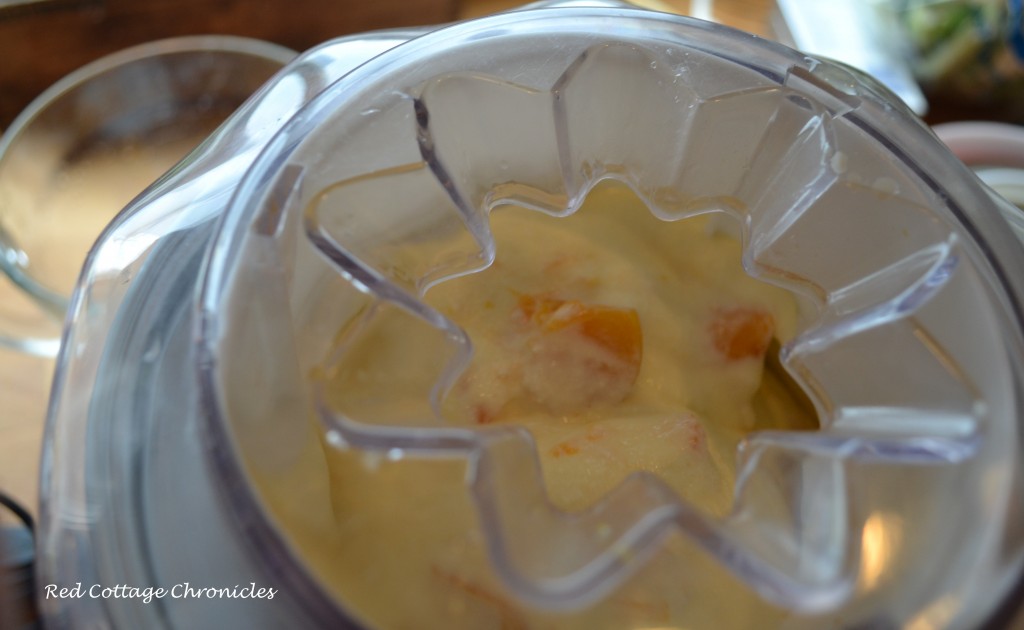 Transfer ice cream into a pre-cooled storage container (I use 1 litre plastic container that I put in the freezer for about an hour) to allow it to freeze completely.
Nothing left to do put Enjoy!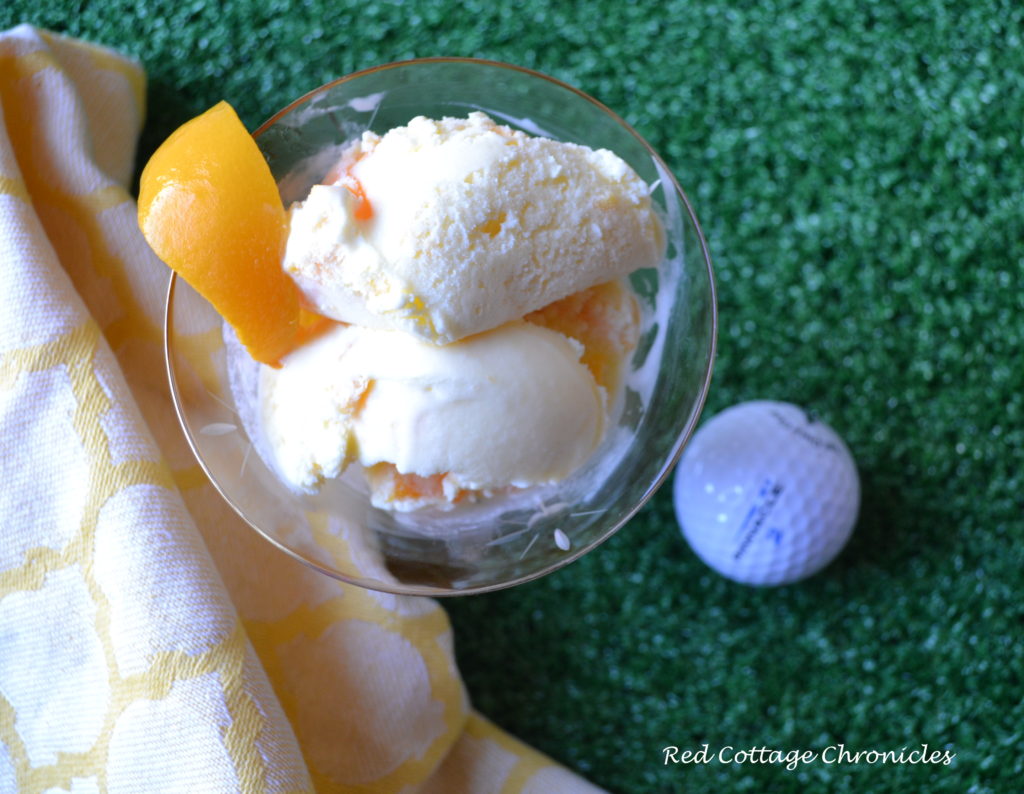 Even though I am new to golf, I was completely in awe of the Holy grounds of golf! You can read all about our trip to The Masters in this post, where I have included many photos of the beautiful grounds.
Until next time….