This healthy potato leek soup is creamy and delicious, and is Whole 30 friendly!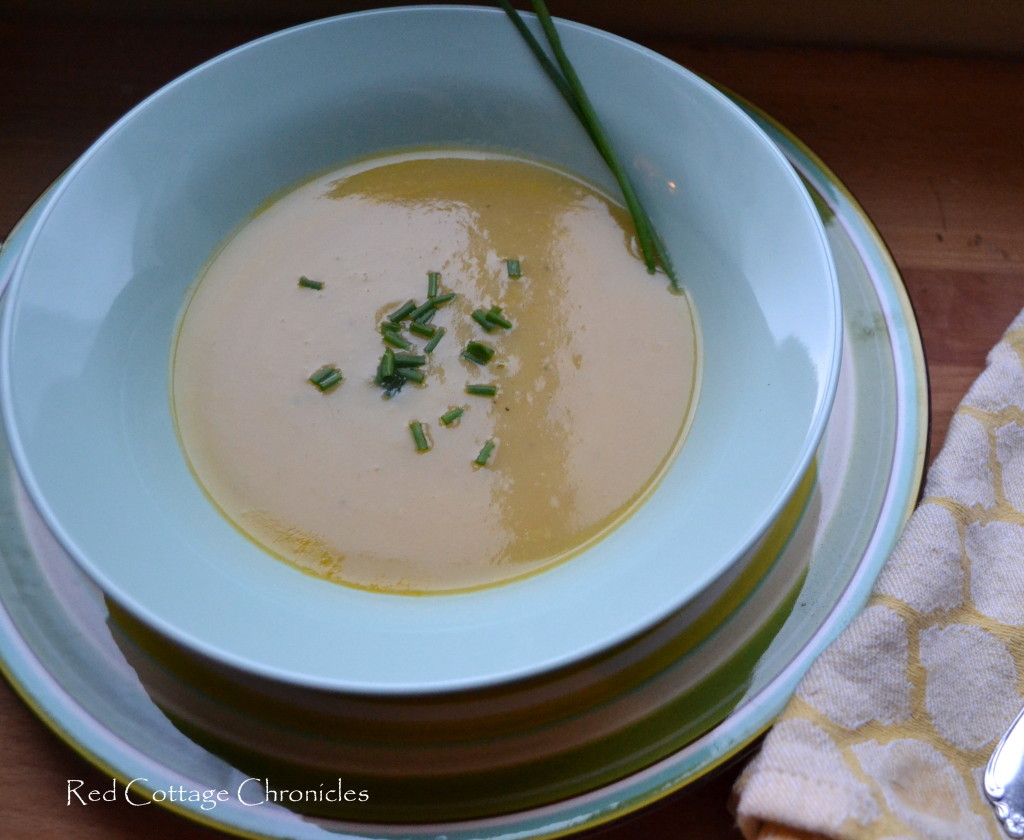 My name is Maureen, and I am a sugarholic. In a big way! I could live entirely on sugar if I didn't have to cook for my family.
I am not fussy. Ice cream, milk chocolate, donuts, cakes, pastries. All equally suitable meals if you ask me!
Since I turn 50 later this year, it is my goal to correct my bad eating habits before my birthday. Ridding myself of this sugar addiction is number one on the list towards a more healthy lifestyle
I literally have got myself in a vicious cycle of eating sugar. Crashing. Eating more sugar to recover from the crash. Etc., etc.
When Marion from Miss Mustard Seed put a challenge out to join her while she follows the Whole30 eating plan, I was intrigued.  I popped over and checked out what the hype was about.  I decided to join the challenge because the plan just made sense.  I loved that everything you need to understand and follow the plan are free on their website. Although it is not necessary, I started to read their book It Starts With Food, which gets in the science behind their eating plan, without being too technical to understand.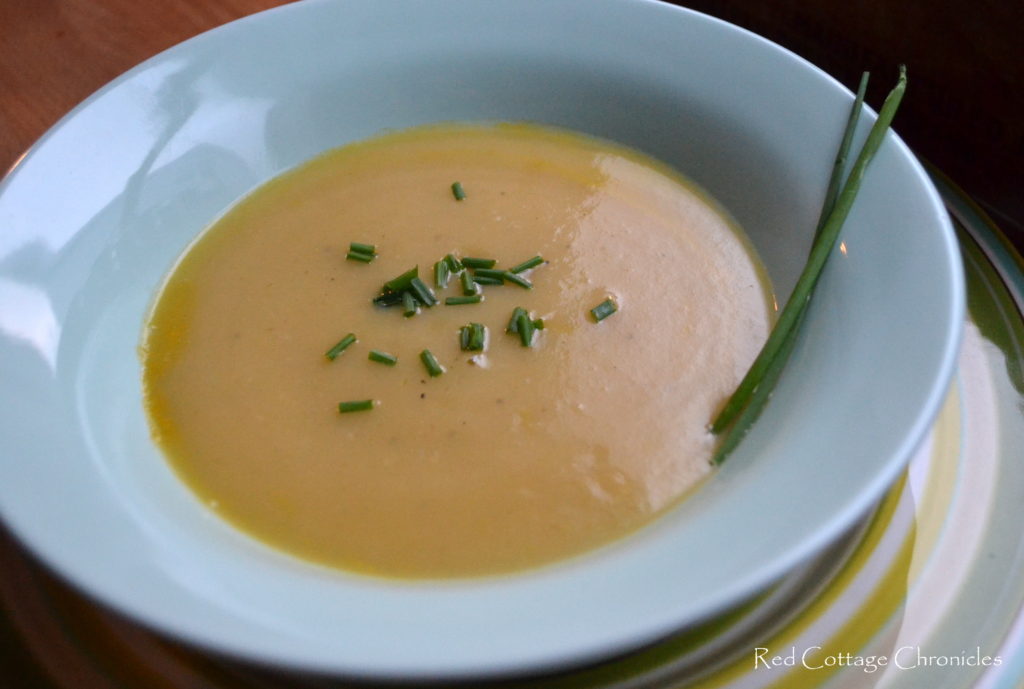 I only started on Monday and I have to say, so far, so good. 
I really am enjoying the challenge of what to prepare for meals, and for dinner last night I put together my favorite cold weather meal.  Soup. Potato Leek Soup to be exact!  Whole30 style!  Was even better today for lunch!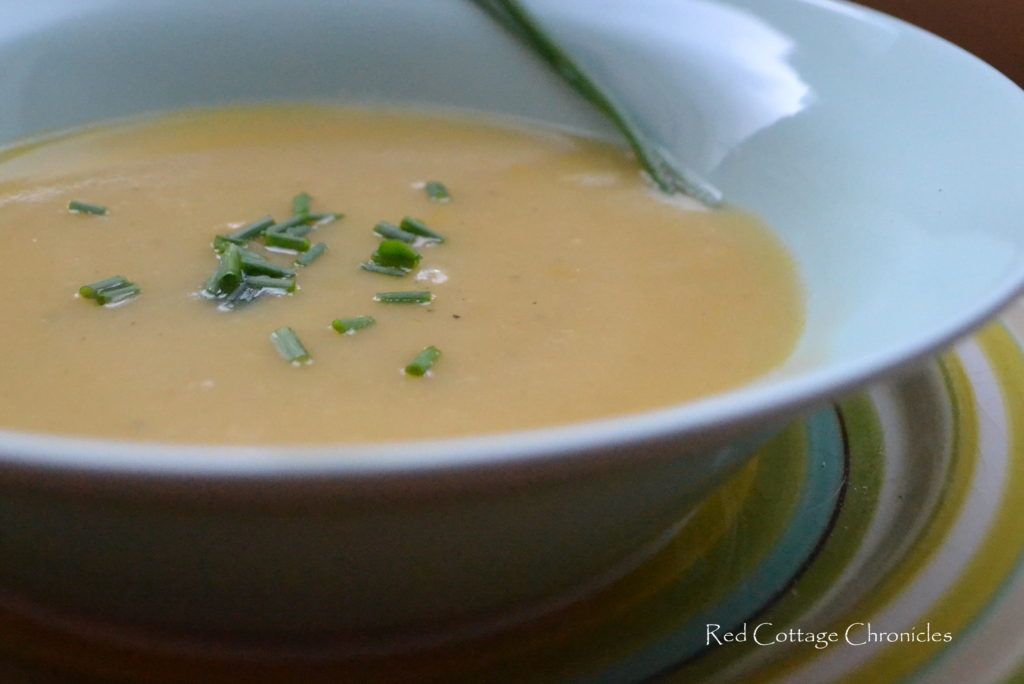 It was full of flavour and very creamy. The entire family enjoyed it and were looking for leftovers. I used the vegetable broth instead of bone broth so my vegetarian daughter could enjoy it too!
One meal the entire family can eat without making two versions of it. That doesn't happen often in my house!
Enjoy
Potato Leek Soup
Prep time:
Cook time:
Total time:
Ingredients
4 tablespoons Ghee
1 tablespoon olive oil
4 large leeks, white and pale green parts only, chopped
3 large cloves garlic, peeled and pressed
8 medium russet potatoes (about 2 pounds), peeled and chopped
7 cups bone broth or organic vegetable broth
2 large bay leaves
1 teaspoon salt
1/2 teaspoon fresh ground black pepper
4 or 5 Chives, chopped
Instructions
In a large stock pot, melt ghee with olive oil. Add leeks and pressed garlic, and sauté until soft, 7 to 10 minutes.
Add potatoes, broth, bay leaves, salt and pepper. Bring to a boil and then reduce heat to simmer for 15 minutes or until potatoes are soft when pierced with a fork.
Remove the bay leaf and ladle soup into blender in batches to puree, being sure to allow blender to vent at the top for heat to escape. You can also use a good quality hand blender.
Return pureed soup to pot and heat through, adding salt and pepper to taste.
Serve in large bowls, sprinkle with chopped chives.