We had the pleasure of attending a seminar called Italy in 6 glasses.  I was tasked with bringing dessert, with a wine theme. These apricot cupcakes with ice wine frosting were just the trick!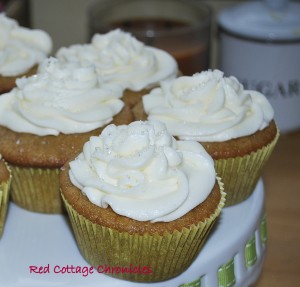 A lightly spiced apricot cupake that are so easy to make and full of apricot flavour thanks to local apricot preserves. The ice wine frosting was, well "the icing on the cake"!
We are fortunate to live in "wine country" and this wonderful dessert wine is plentiful. 
What is Ice Wine?
If you are not familiar with icewine, it is made from grapes that are left on the vine after the harvest season and are picked on the coldest days of the winter creating an incredibly sweet fruit.  A little goes a very long way, and it is wonderful over ice cream.  The frosting for this cupcake has just a hint of ice wine, but you can really taste the sweet grape flavor.
What if I don't want to use wine?
An excellent substitution for ice wine would b a good quality white grape juice. It isn't as syrupy as the ice wine, but it would still give you that sweet grape flavour.
What ingredient do I need to make apricot cupcakes
butter
sugar
eggs
flour
allspice, cinnamon, and nutmeg
salt
baking powder and baking soda
Recommended kitchen tools
stand mixer or hand mixer and large mixing bowl
muffin tins
rubber spatula
cupcake liners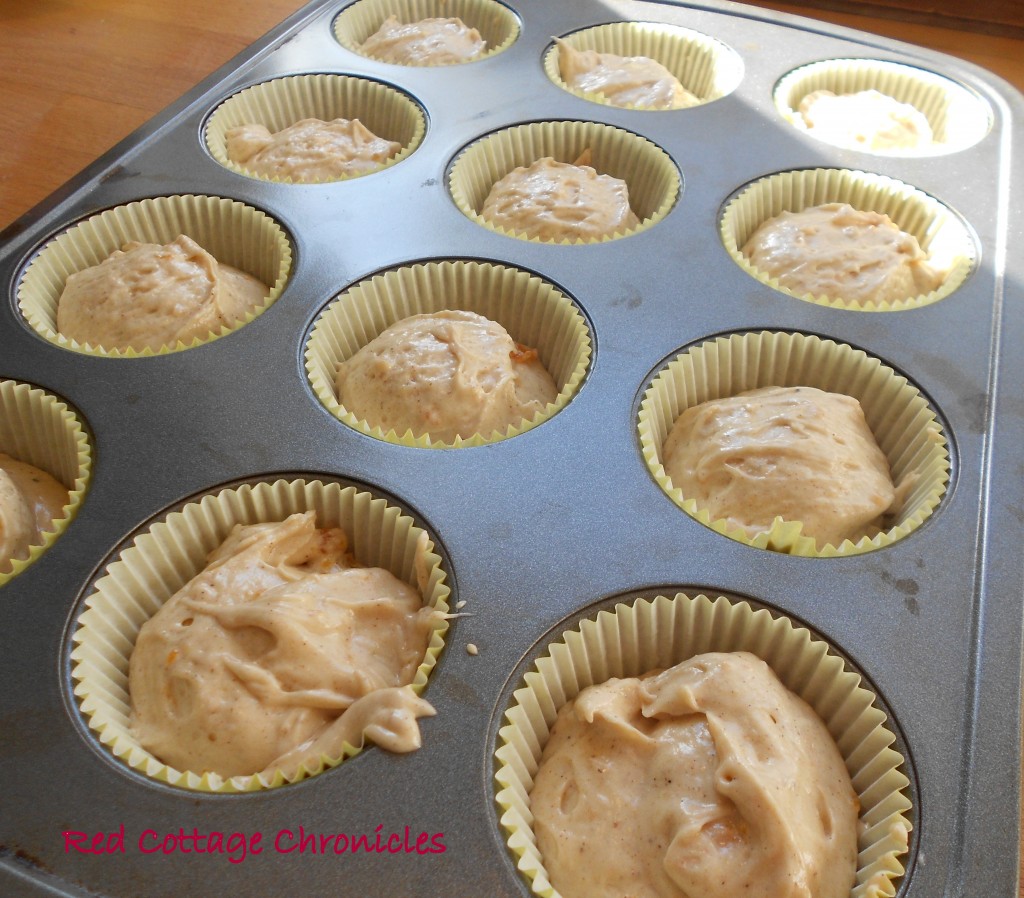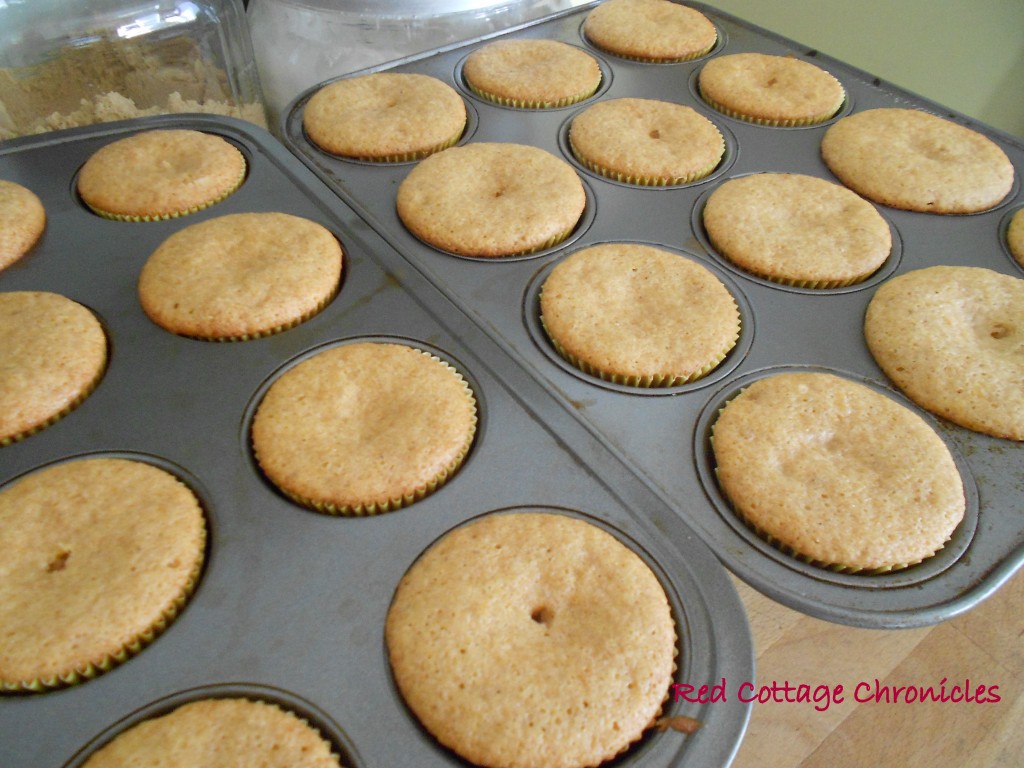 How to make Ice Wine Frosting for the apricot cupcakes
For frosting, beat together 1 cup of butter and 4 cups confectioners sugar and 1/2 cup milk beat for 2 minutes. Add 3 tbsp ice wine and 1 additional cup of icing sugar and continue beating for another 1 minutes. Add 2 more cups of icing sugar, one at a time and beating 1 minute between additions.
Frost cupcakes when cool using a star tip or even just swirling with a spatula! Sprinkle with course sugar.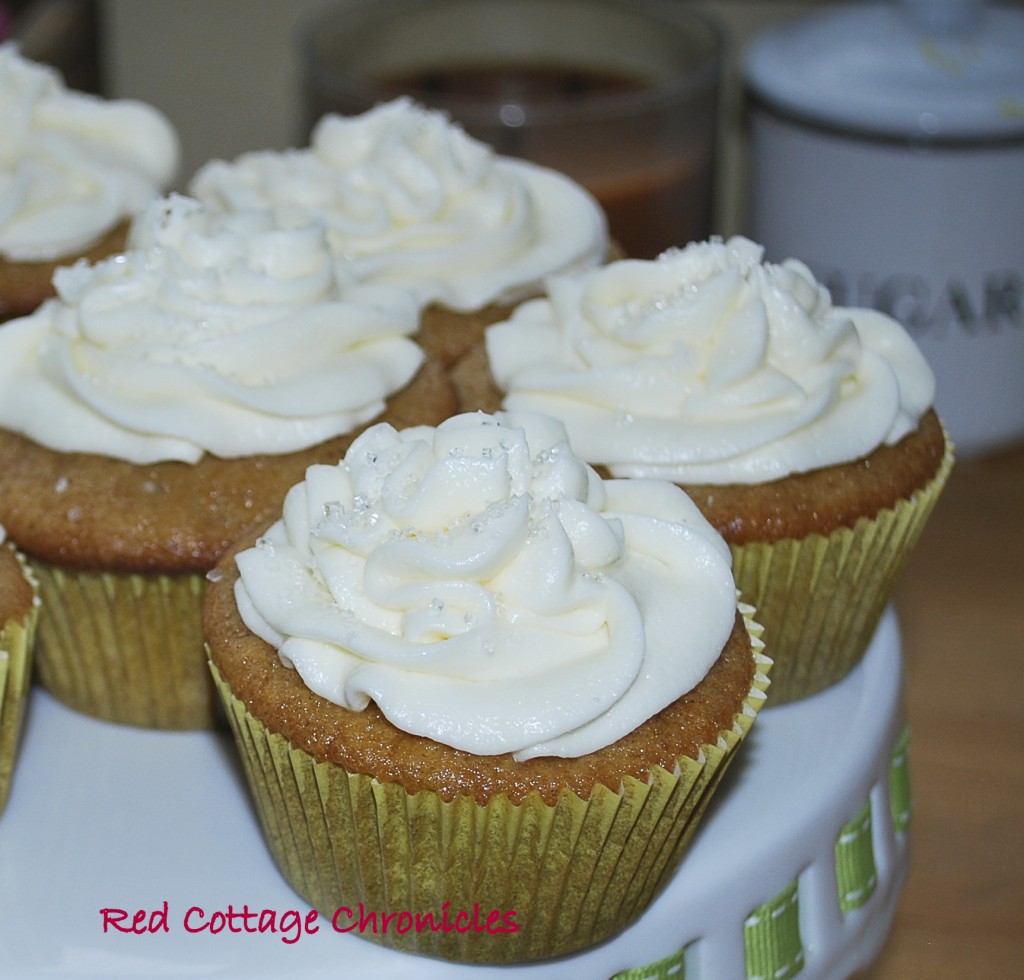 Enjoy!
Tune in tomorrow for…cheddar cheese biscuits.
Ice Wine Cupcakes (
Apricot cupcakes with icewine frosting)
Author:
Prep time:
Cook time:
Total time:
Ingredients
1/4 lb butter
1 1/2 cups sugar
3 large eggs
2 1/4 cup all purpose flour
1 tsp allspice
1 tsp cinnamon
1 tsp nutmeg
1/2 tsp salt
1 tsp baking poweder
1/2 tsp baking soda
1 cup apricot preserves
1/4 cup buttermilk
Instructions
Heat oven to 350 degrees. Line 24 muffin tins with paper liners.
Creamthe butter and ad the sugar continuing to beat until fluffy.
Add eggs and continue beating until well incorporated.
Sift together dry ingredients and add to butter/sugar mixture.
Beat at medium speed for 2 minutes.
Add preserves and buttermilk and mix on low speed until combined.
Fill each of 24 muffin tins using to approximately 3/4 full.
Bake for 15 to 20 minutes, checking after the first 15 minutes.
Cupcakes are done when a toothpick comes out clean.